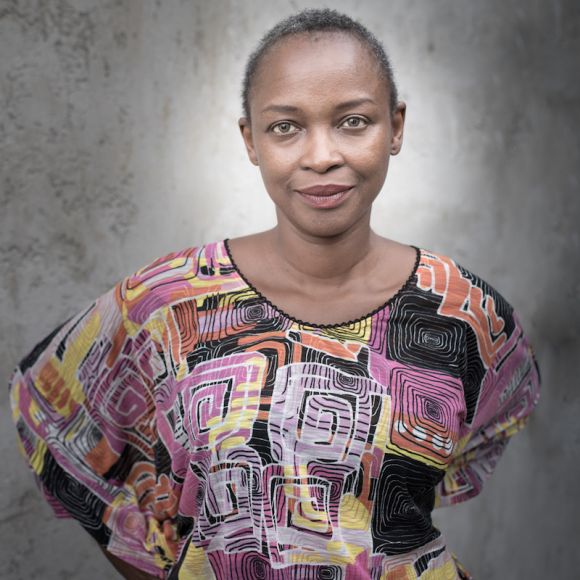 Zeitz Museum of Contemporary Art Africa, Cape Town, has announced Koyo Kouoh as its Executive Director and Chief Curator. She is succeeding Mark Coetzee, who resigned in May 2018. As an active independent curator in the contemporary African art space for over 20 years, she has made significant contributions and recorded laudable achievements.
Kouoh is the Founder and Artistic Director of RAW Material Company – a knowledge center for art in Dakar, where she has developed various art programs and published widely. She has worked as part of the curatorial team for Documenta 12 and 13, and also served for 8 consecutive editions as Curator of the Educational and Artistic Program at the well-known 1-54 Contemporary African Art Fair in London and New York.
"Koyo is an outstanding leader and a passionate visionary who has an exemplary competence and extended network in all capacities of institutional operations with the arts in Africa and globally. She will be invaluable to Zeitz MOCAA in writing a progressive vision for the museum," said Jochen Zeitz and David Green, Co-Founders and Co-Chairmen of Zeitz MOCAA.
Some of her recent curatorial works include: "Body Talk: Feminism, Sexuality and the Body in the Works of Six African Women Artists" (2015) at Wiels in Brussels; "Still (the) Barbarians" (2016), the Thirty-Seventh EVA International, the Irish Biennial in Limerick; and "Dig Where You Stand" (2018), which was part of the Carnegie International Fifty-Seventh Edition in Pittsburgh.
"I am thrilled to be joining Zeitz MOCAA in an executive and curatorial capacity at this crucial time in the museum's development. It is an unprecedented opportunity to create a strong home for the production, exhibition, discussion and collection of contemporary art in Africa," Kouoh states in the museum's press announcement.
She will assume her new role fully on May 6 but in the interim work closely with Azu Nwagbogu, Zeitz's Acting Chief Curator in the last one year, for a smooth transition.