With a focus on ingenious problem solving and exploring how creativity and design catalyse global change, the Design Indaba Festival has been instrumental in bringing together and driving conversations between leading and emerging thinkers from students to young professionals and industry experts. Celebrating the 25th year since the festival began in 1995, this year's edition is described by the organisers as a "3-day multi-sensory, thought-provoking and expansive experience that includes a series of captivating talks by day and festival by night, featuring live music, theatre, exhibitions and masterclasses". The festival features over 30 speakers who are experts in visual arts, architecture, fashion, design and technology. 
A particularly exciting highlight of the festival is its Emerging Creatives platform dedicated to nurturing and showcasing young, creative talent in South Africa. The platform features 50 individuals working in various creative fields such as fashion, interior and furniture design, jewellery design, architecture and spatial design and visual art, providing visitors to the festival the first glance into new and diverse creative practices in South Africa and by extension, the African continent.
In no particular order, here are some of the creatives working in the visual art, architecture and fashion design categories to look out for at this edition of Design Indaba. 
---
Bontle Juku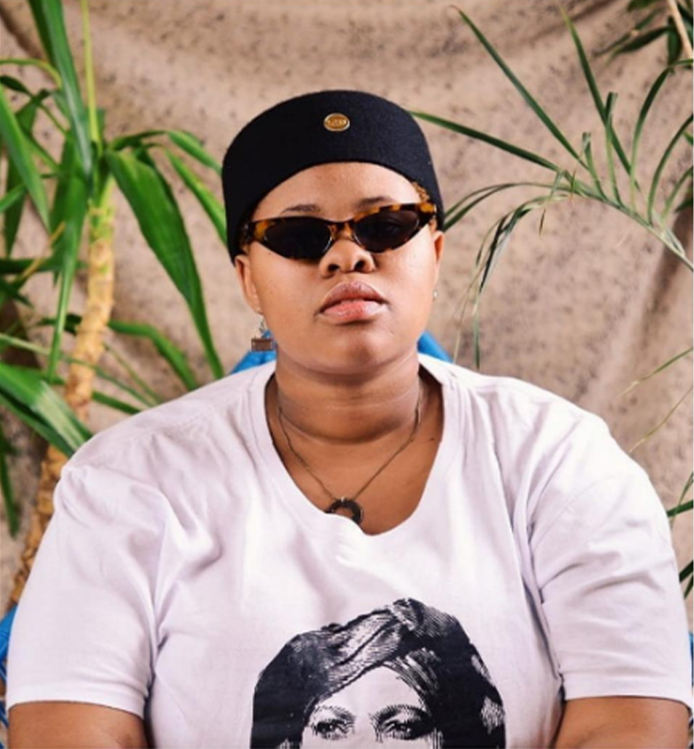 Bontle Juku is a visual artist and photographer who lives and works in Centurion, Gauteng Province of South Africa. Her work is influenced by her love for black bodies and exploration of the past and present African existence. Exploring narratives and socio-political discourse surrounding the black body through the use of isolated composition, spirituality and emotive imagery, she aims to create a different form of representation for black bodies.
Juku takes a cue from the work of renowned Malian photographer, Malick Sidibé, whose portraits challenged the stereotypes of the primitive other brought onto black identity through colonialism. At the Design Indaba festival, her presentation explores the reconstruction and re-examining of the Black body and its journey through history as well as themes like abortion rights, socio-cultural rebranding, spirituality and trauma. She also attempts new modes of representation for the Black youth in postcolonial contexts.
Juku's work was featured in 2019 as part of the exhibition Photobooth Party at 27 Boxes (featuring Austin Malema), and she followed this with her first photographic artist's book titled Exodus.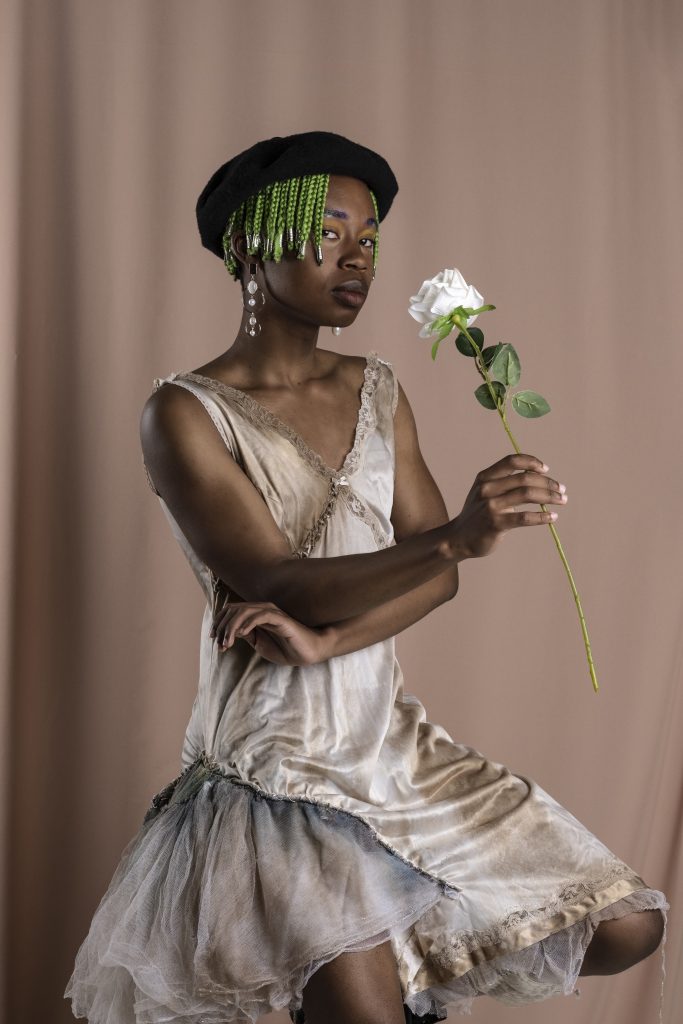 ---
Andrew Earl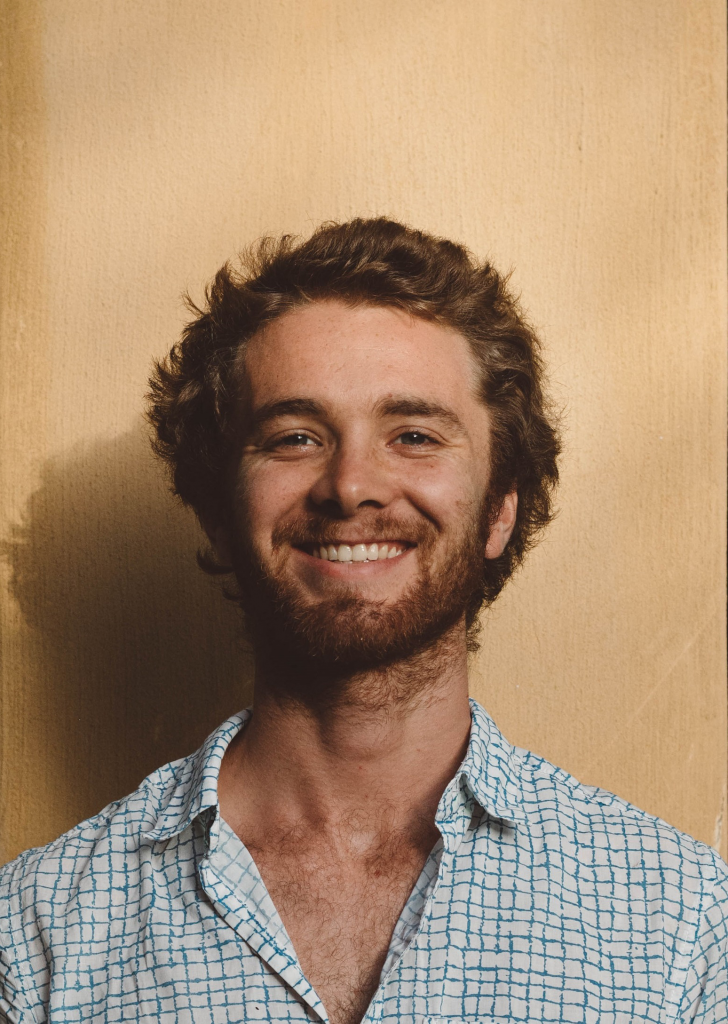 Andrew Earl is a designer, engineer, artist and researcher from Cape Town whose practice blends spatial analysis, urban design and human-computer interaction. His work centres on transport engineering and economics, and human-centred, experimental product design methodologies aimed at provoking new ways of experiencing urbanity. He also aims at disrupting postcolonial power imbalances through technology.
His early installation works were shown at the Afrikaburn festival during his undergraduate studies in Civil Engineering at the University of Cape Town (UCT). After this, he pursued an MA and MSc degree at the Imperial College London and the Royal College of Art's (RCA) Innovation Design Engineering (IDE) programme. At these programs, he began to explore themes on decoloniality, accessibility and urban spaces, and systemic, arbitrary and sexual violence in apartheid South Africa.
At Design Indaba 2020, he is presenting an installation work titled Violence; a chair made using steel H-beams and an oxy-acetylene torch. The installation was originally designed as a site of remembrance for the mineworker's massacre at Marikana platinum mine on 16 August 2012 – the single most lethal use of force by South African security forces against civilians since 1960. The piece serves as a development for understanding violence; the brutality of state-enforced violence, the horror of gender-based violence and the viciousness of organised crime in South Africa. A reflection on the irreversible damage and hardship that comes with imbalanced power structures and systematic brutality.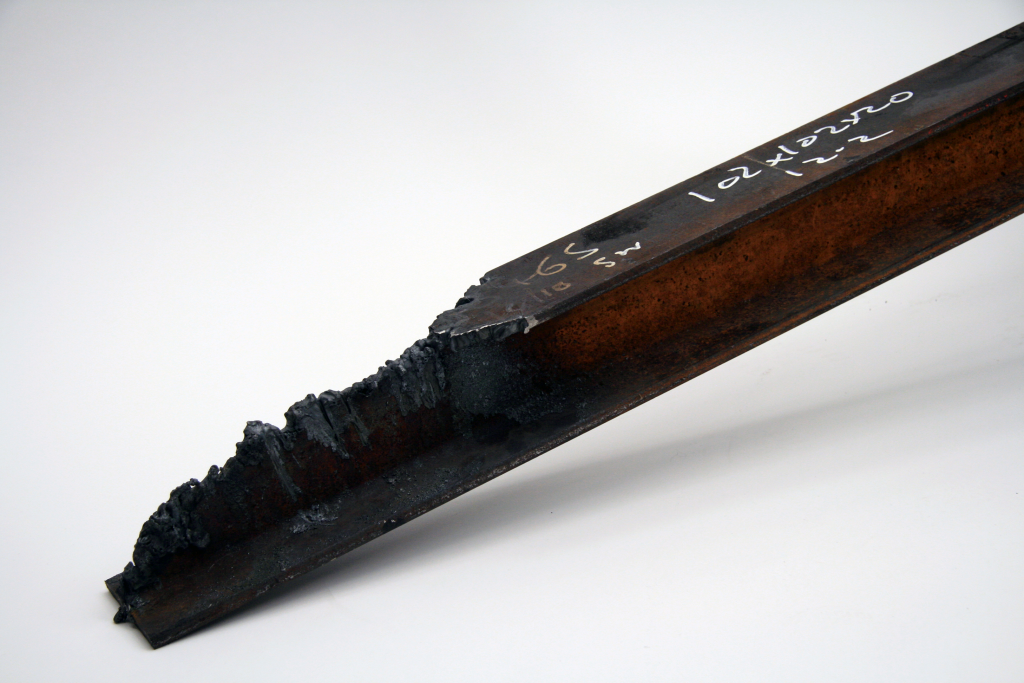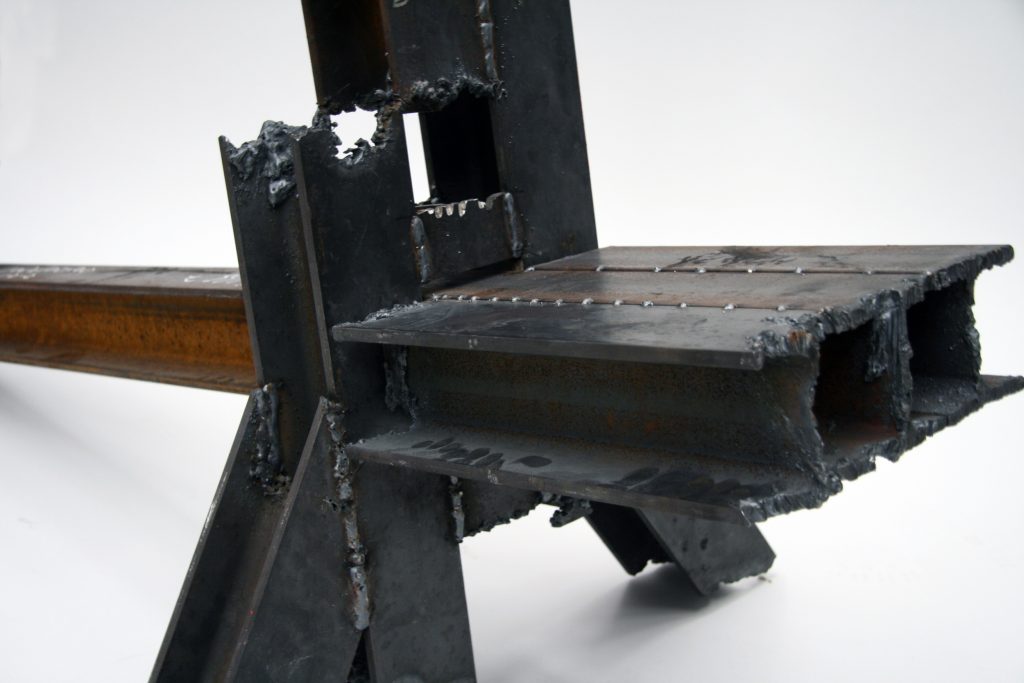 ---
Duduzile Mnguni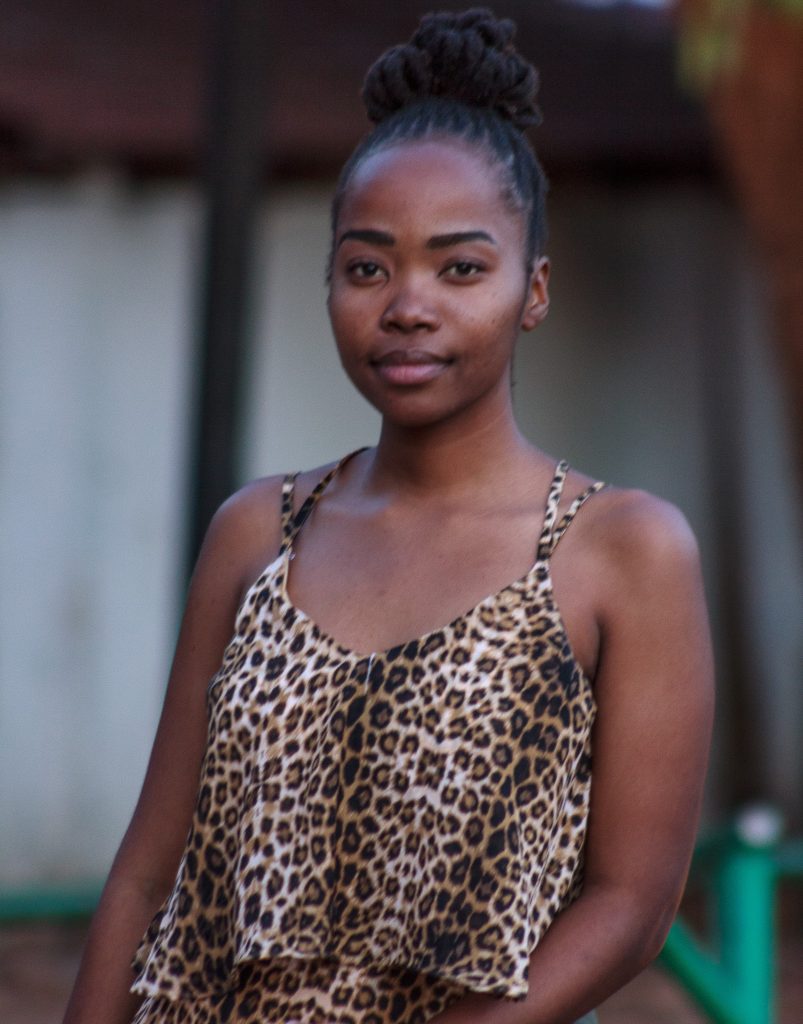 Born in Middelburg, Mpumalanga Province of South Africa, Duduzile Mnguni work is influenced by her lived experiences and the dynamic possibilities of art as a form of healing. In 2018, she was a second runner up in the painting category for My Middelburg Art Competition and the following year she was selected for the top 500 Sanlam portrait award. She also made it to the top 20 of the drawing category of the Thami Mnyele art competition. 
Mnguni's work has featured in a group exhibition titled The Living Pallet at the Trent Gallery in Pretoria, South Africa and at the Living Legends exhibition at Javett Art Centre at the University of Pretoria. Her presentation at Design Indaba 2020 is a mixed media piece titled The Journey which explores family relations examining issues of neglect, longing, the desire for familial connections, her continuous lived experiences and struggles of being an artist. She notes, "The artworks express my sense of longing and desire to stay connected to my family specifically, my dad. These are thoughts and feelings bottled up from childhood that I always wanted to tell my father".
Mnguni currently volunteers at Modern Art Project South Africa acting as a tour guide for their exhibition project.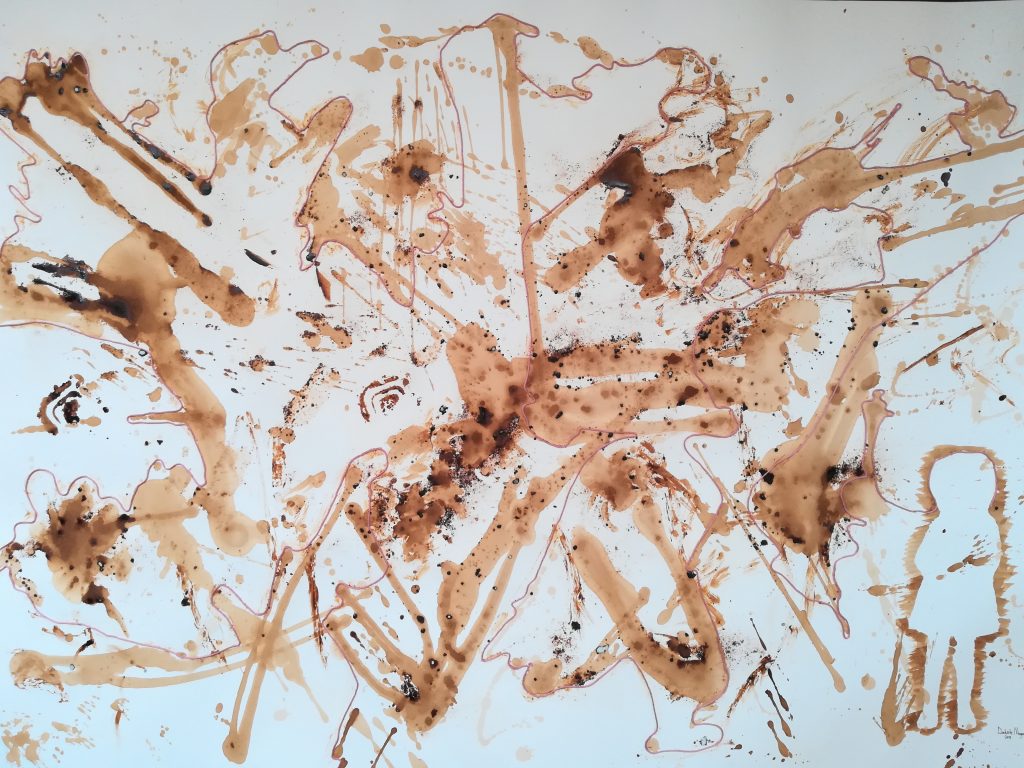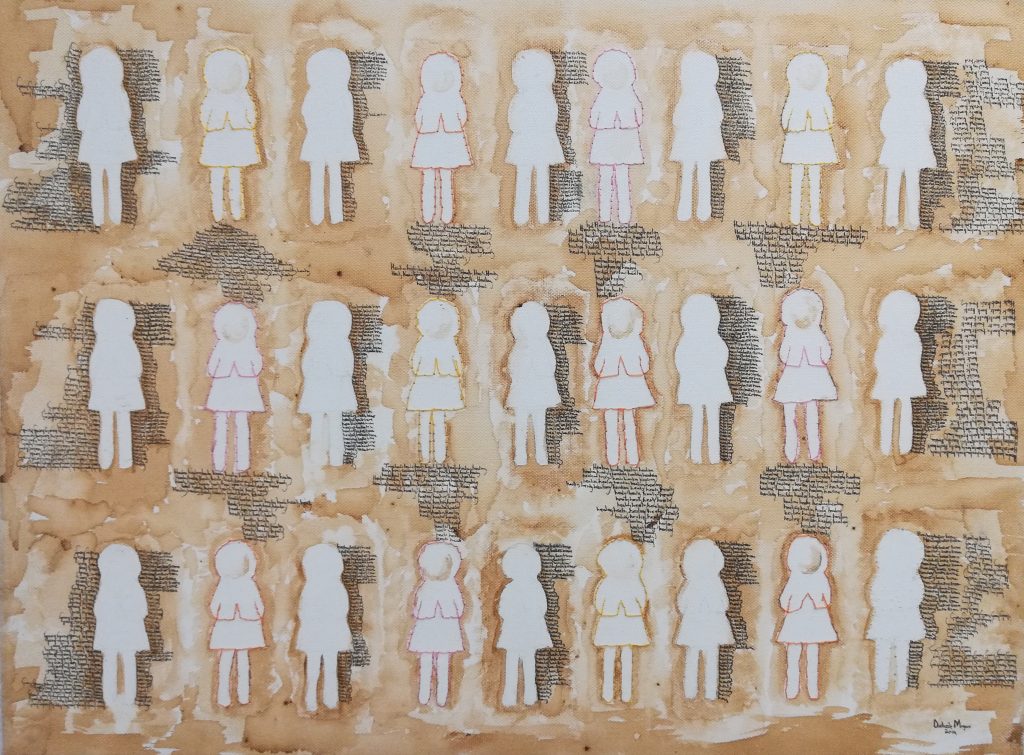 ---
Lebogang Mogul Mabusela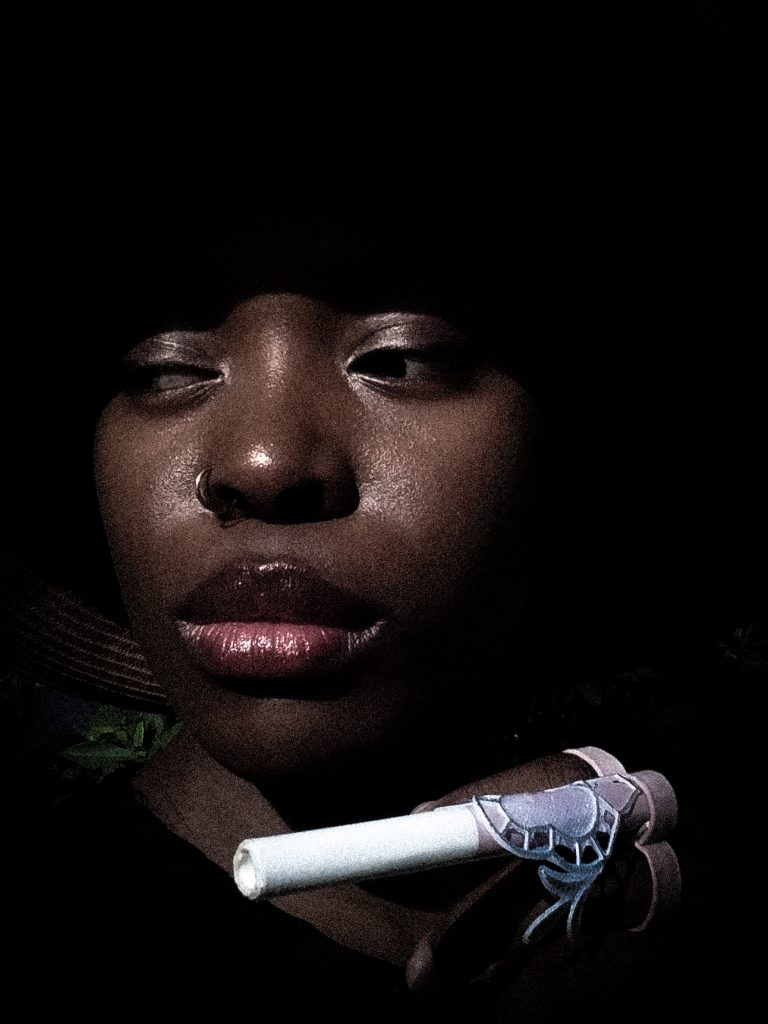 Lebogang Mogul Mabusela is a Johannesburg based visual artist who grew up in Pretoria. Working in numerous media but with a focus on monotype printing, she describes herself as a 'monotypebabe', 'zinequeen', paper artist and sculptor.
At this year's edition of the festival, Mabusela is presenting a set of her pop up bridal shop, named Makoti under her self-founded brand Makoti Technologies™. The collection includes monotype prints and Makoti Dreamz™ design, a series of fashion accessories dubbed by the artist as 'gunz' which explore the concepts of black womanhood and femininity. These fantasy objects, according to Mabusela, are designed as "tools and technology that enhances womxn's desires, keeps them, gives them superpowers while maintaining their attitudes".
Mabusela holds a BA Fine Arts degree from the University of the Witwatersrand and has featured in several group exhibitions and public engagements.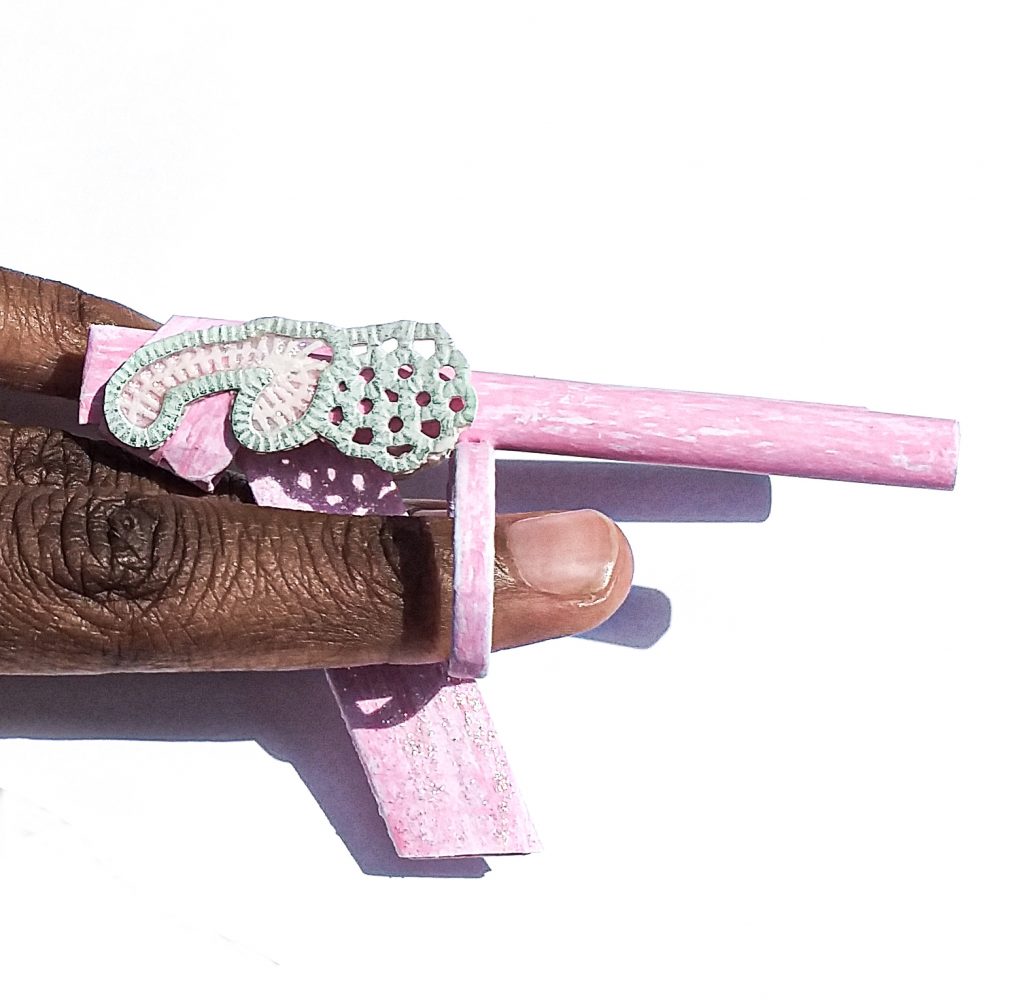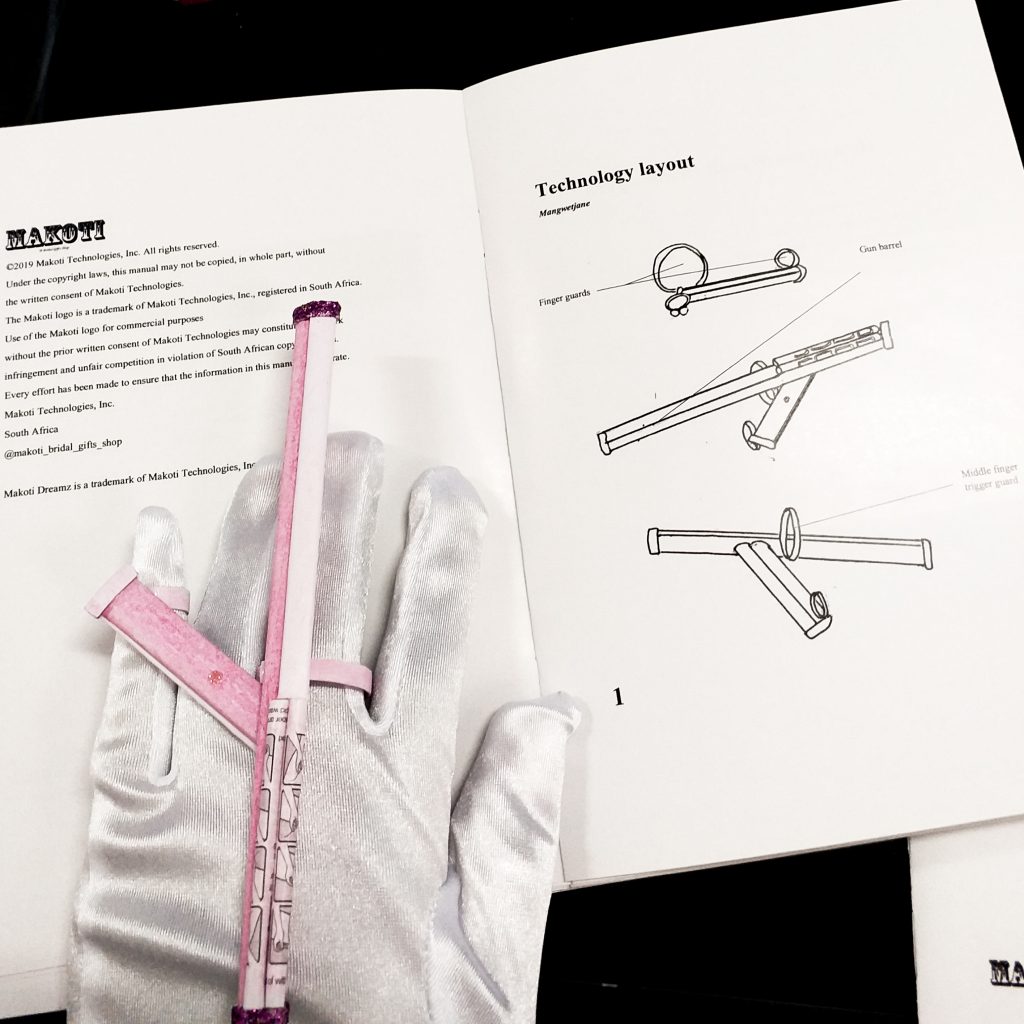 ---
Robyn Agulhas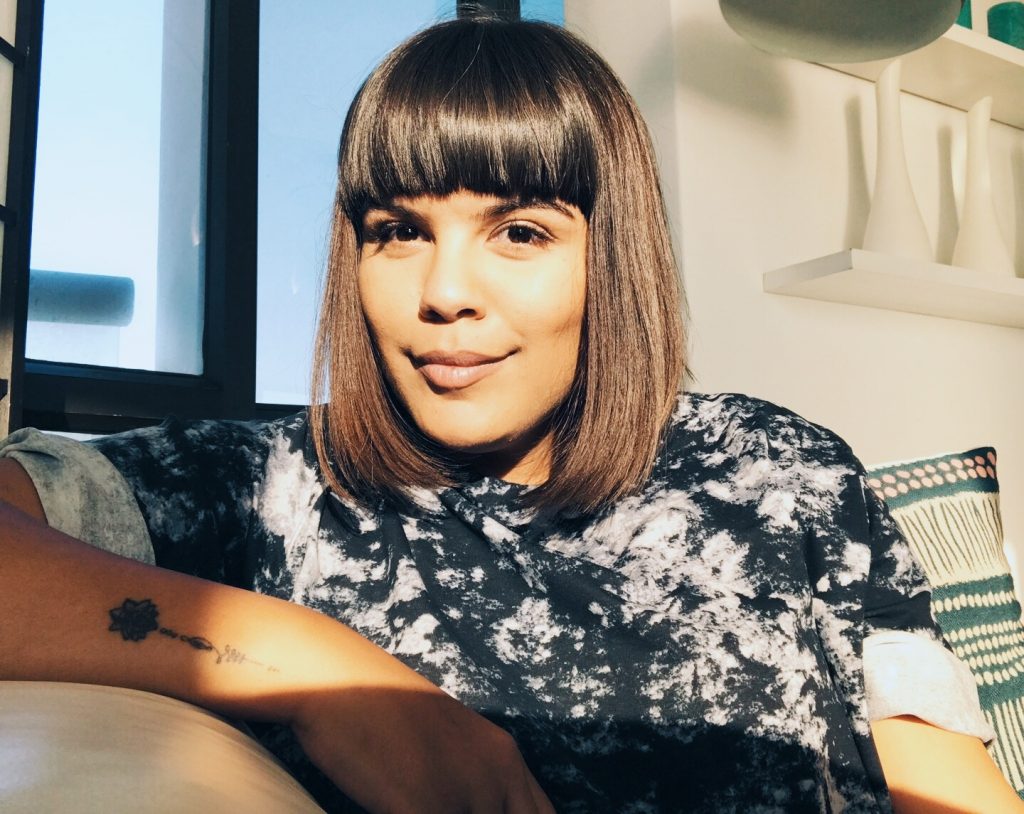 Robyn Agulhas is a streetwear designer from Cape Town. She describes her practice as an agenda rooted in inspiring people and telling stories through designs. She is primarily motivated by her surroundings and the people she comes across in everyday life.
Her most successful project to date is her graduate collection TechTility, which was triggered by contemporary society's attachment to social media and technology. Agulhas believes her designs are a reflection of what life will be in the future. The series features functional streetwear with various technological adaptations and accessibilities.
Agulhas has a degree in Clothing and Textile Technology from the Cape Peninsula University of Technology, South Africa.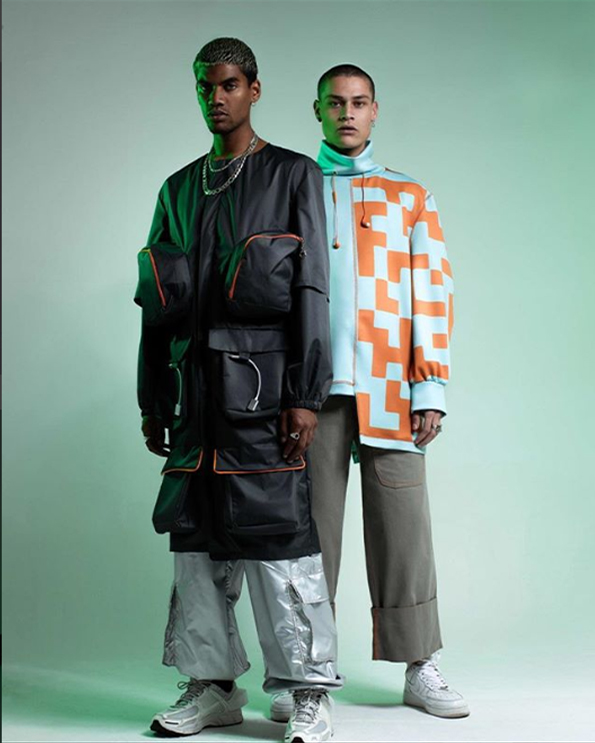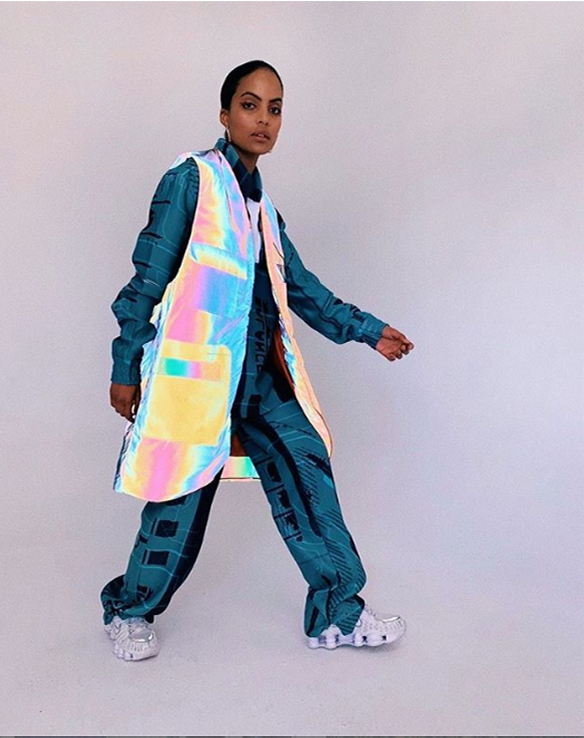 ---
To see more artists in the Emerging Creatives platform, visit designindaba.com. The 2020 edition of the festival is open from February 26 – 28.