LagosPhoto Festival 2019, through multiple dimensions of boundaries, addresses the constraints and prospects of official travel documents in today's world.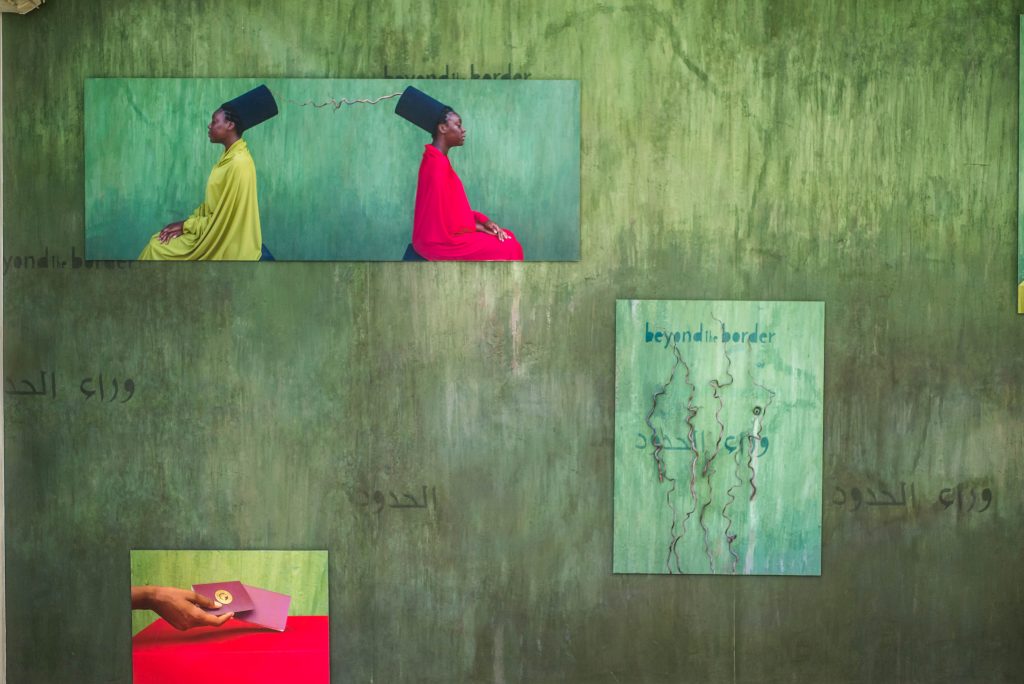 Since the first edition of the LagosPhoto in 2010, the festival has been a point of exchange and engagement – an idea laboratory of sorts – for artists to present work and respond to various issues under specific themes for each edition.
For its 10th edition which began October 27 and ended November 15, 2019, LagosPhoto exhibited works under the theme 'Passports'. Artists explored and questioned the idea of identity and migration in physical and intangible contexts, as well as how the digital sphere has played significant roles in migration bringing about a shift from the limitations and barriers of physical spaces and boundaries to the free and boundless nature of the digital space.
When one thinks of a passport, travelling and identity immediately come to mind. In a concise perception of the way the passport now functions, one's essence reduces to the data page of a booklet that is, ordinarily, supposed to be a document to ease access in and out of different geographical territories charted by borders. It has become a substitute tool for stereotyping and self-serving prejudice, where one's nationality or appearance may immediately place one as a terrorist, drug trafficker, cyberspace criminal or in some other rewarding instances, an elite citizen of the world. The passport is portended to tell so much, yet in truth, it only provides basic information such as nationality, gender, and age. However, one's citizenship can be a burden in the process of identification.
The festival's curatorial team stressed on a few lines from John Lennon's 'Imagine', a song that questions an obsession with our differences as humans and the consequences of this fixation.
                                            "Imagine there is no countries,
                                                         it isn't hard to do,
                                                             Nothing to kill or die for."
Some of the works shown in 'Passports' captured the essence of identity, being, and ideas of what the artists imagine would comprise of a free environment, as well as several interpretations of the constraints in reality. Many of these artists take on refreshing dimensions to represent their ideas. As is the tradition with LagosPhoto since inception, exhibitions were presented simultaneously around Lagos. However, there were four main locations: the Printing Press Liaison Office, Red Door Gallery, Alliance Francaise – Mike Adenuga Centre, and African Artists' Foundation, which is also the office of the organisers.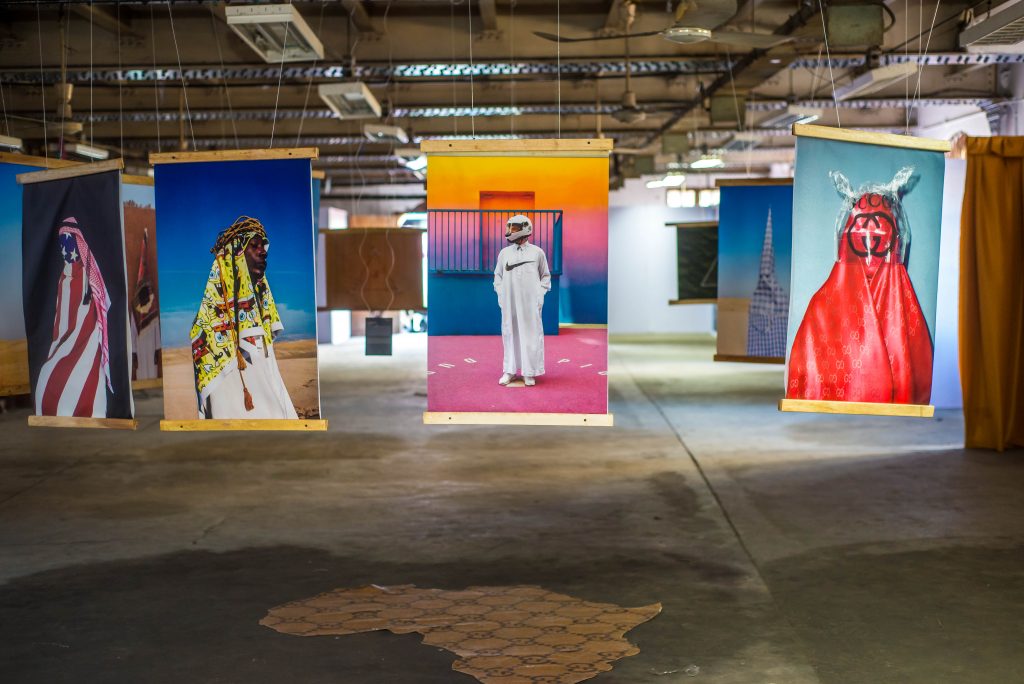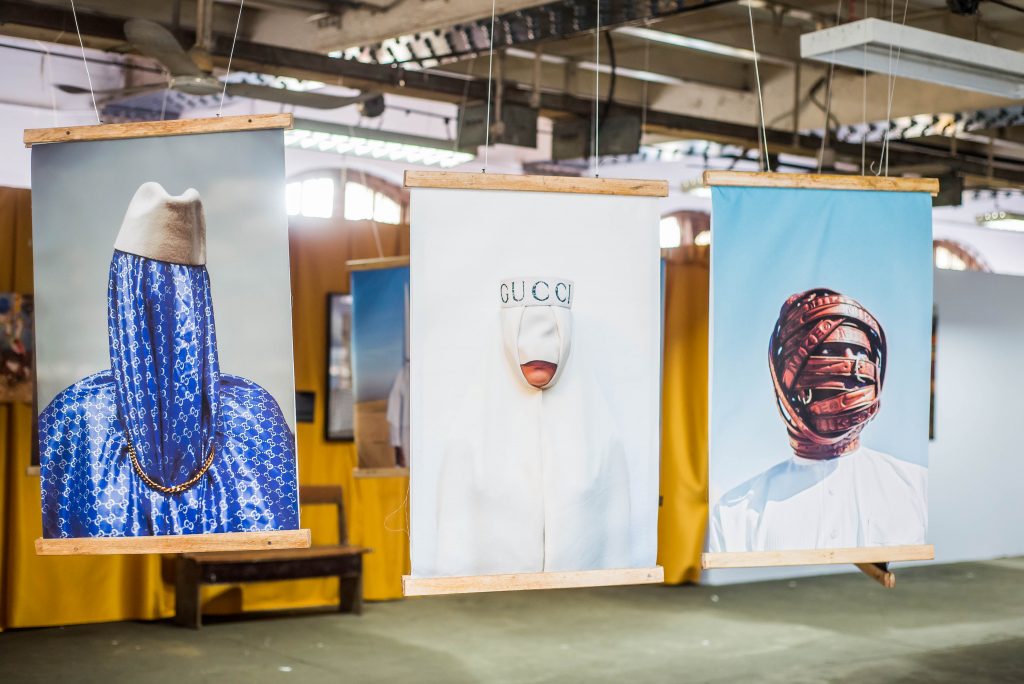 At the Printing Press Liaison Office, which is a long stretch of space, works by Mous Lamrabat stole visitors' attention. Lamrabat's works were held up by strings extended from the ceiling and presented in a circular shape that creates an immersive experience for the viewer at the middle of the exhibition space. His works are images of masked people bearing vivid resemblance with the Klu Klux Klan, also known as the KKK, a famous white supremacist group in American history. The subjects were, however, dressed in fabrics carrying insignia of famous designers around the world. Though the KKK existed prominently many years ago, not a lot has changed since they went off the radar. Discrimination against non-white race or nationalities rears its ugly head now and then, making this work desperately relevant given recurrent events happening around the world and in more recent times.
Other works shown at the space include Rahima Gambo's "A Walk" series, Daveed Baptiste's "Haiti to Hood", and the striking wall-sprawling photographs by Johnny Miller titled "Unequal Scenes". Miller brings to the attention of viewers the glaring economic divide in various countries around the world by using aerial landscape shots in which he captures two different places existing side by side. A lush green environment sits beside a poorly planned neighbourhood with shacks and dilapidated buildings. Some of the countries he has captured in this on-going project are South Africa, Nairobi, Tanzania, Mumbai, Mexico and USA.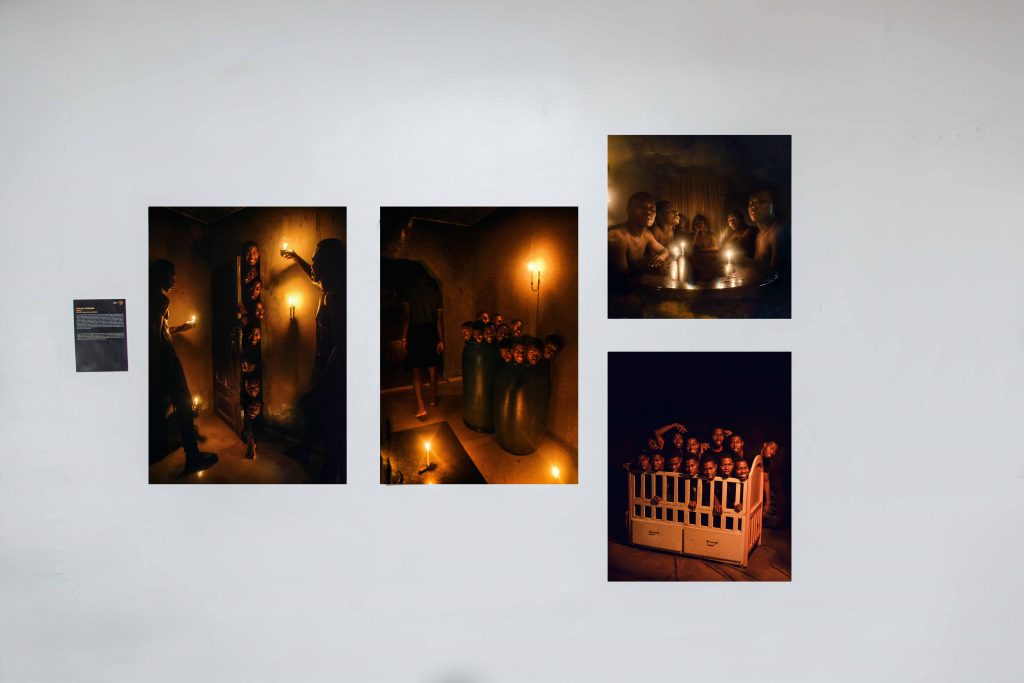 At Red Door Gallery, it was exciting to encounter a vibrant interpretation of the festival's theme in the exhibition by 'The Nigerian Collective'. As notable as the provocative works encountered in the space, is the fact that the curators of this exhibition – Princess Ayoola, Marco Bianchessi, Ugochukwu Emebiriodo and Arinola Olowoporoku, are young and emerging personalities in the Nigerian art scene. The artists featured in their exhibition were mostly under 30 years old, holding promises of brilliance as they progress in their artistic endeavours. The artists include Aàdesokan, Christina Nwabugo, Chukwuka Nwobi Chisari, Adeolu Osibodu, Daniel Obasi, Ife Ofulue, Isabela Agbaje, Joseph Obanubi, Margaret Agbaje, Obayomi Anthony, Philip Fagbero and Uzoma Orji.
"Waste Identity – Passport for Plastic Waste" by Aàdesokan, in 'The Nigerian Collective' exhibition, negotiates the use of waste as a metaphor for identity. His work addresses migration, movement and displacement, as well as the irony of how waste can readily move from one place to another, but humans cannot. His processes include multiple exposures, layering and collage of images to produce visuals similar to the old-school film negative.
Adeolu Osibodu's "Saggio – Heads of my Friend" is another series in the exhibition that refreshingly employs digital manipulation and the compulsive use of light to achieve meaningful storytelling. Osibodu explores the idea of multiple selves, and how 'past selves' come together in a body over time. The artist sets his image against a dark background, and places many heads of grown men crowded in a cot, or hovering around a single neck like a tree with many branches, or sticking out through the slight opening of a door. These works were fascinating and compelling enough to relate with the artist's intention to venture into unconventional depictions of 'selves'.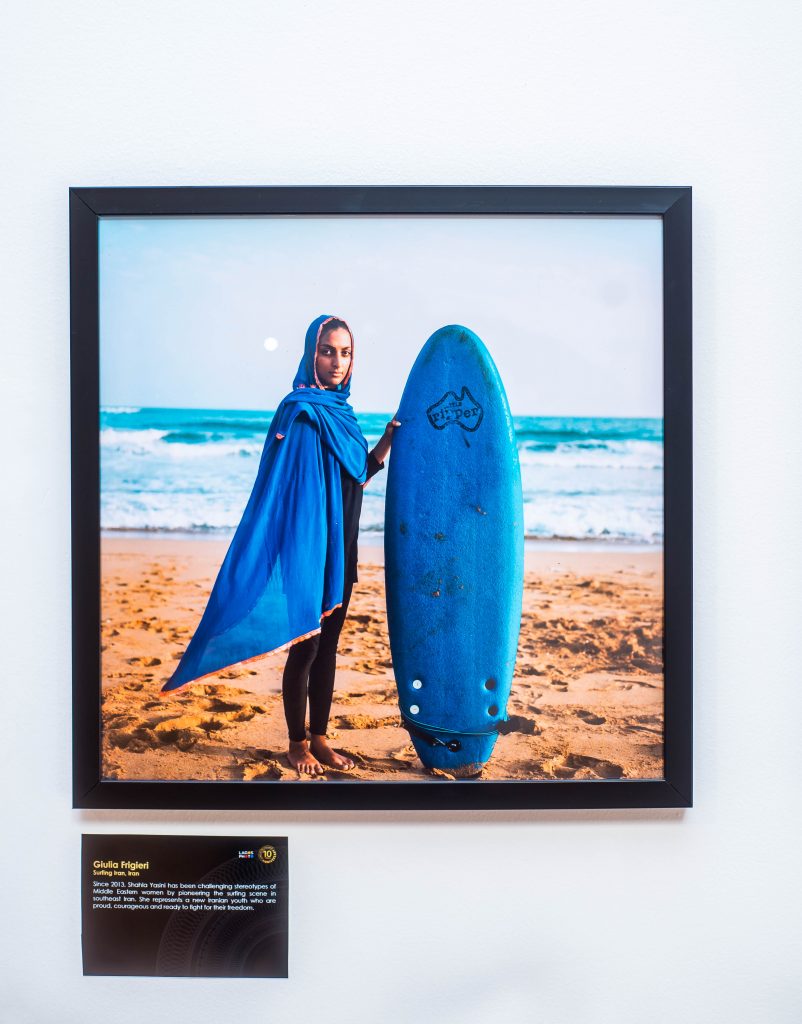 "Portraits of Humanity", a project executed by a new global initiative called 1854 Media, was a rather emotional and touching exhibition displayed at the Alliance Francaise – Mike Adenuga Centre. Evidence of our shared human experiences across the world, this exhibition could be described as the high point of the festival's theme as it shows best the power of collaboration. It features artists from all levels around the world who share something about the people they encounter, from individual essence to communal values. It was a simple but delicate exhibition of everyday universal expressions of life including laughter, tears, moments of reflection, journeying, survival, birth, and the other fragile moments of life we tend to overlook because they are cradled in the mundane. A particular favourite was 'Surfing Iran, Iran' by Giulia Frigieri. It shows a young lady, Shahla Yasini, draped in a blue scarf with a matching blue surfboard in her hand. She challenges the rigid structures placed on women in her country by pioneering the surfing scene in Iran in 2013.
Maimouna Gueressi's works though quite predictable in form, almost always evoke awe. Her work "Beyond the Borders" shown at the African Artists' Foundation (AAF), was no exception. The subjects are, as usual, draped in robes giving off vertical and linear effect images. They are either seated facing each other or with their backs to themselves. In this series, she uses twisted branches to symbolise the passage of energy that flows beyond geographical boundaries. 
Also exhibited at the AAF were works by Jenevieve Aken and Alexia Fiasco. Aken is known for her documentary photography, self-portraits, and urban portraits addressing cultural and social issues. At the festival, she presented a self-portrait series titled "Sanctuary" inspired by the tragic story of Elvira Orlandini, a woman who was brutally raped and murdered in 1947 in Italy, whose case remained unsolved. Aken channels Elvira's story as a reference for the experiences of many women around the world continuously negotiating for their survival and safety. Fiasco presented "The Denial", a documentary showing snippets of her life from a quest to trace her roots with little information on her family history in the Cabo Verde Islands in 2017.
For its jubilee edition, LagosPhoto achieved a robust program. It had more exhibitions than what has been highlighted, with a few in public spaces such as Gaelen Pinnock's installation "Something to Declare" displayed under Falomo Bridge in Ikoyi. This edition also created an opportunity for learning and development through the project 'Women Through the Lens', a special initiative mentoring young women from diverse communities in Nigeria in photography.