Kanbi Projects in collaboration with The Koppel Project Exchange is pleased to present "There, Here, Nowhere: Dwelling At The Edge Of The World", a group exhibition featuring works by Ekene Maduka, Austin Uzor, Tobi Alexandra Falade and Chukwudubem Ukaigwe in London.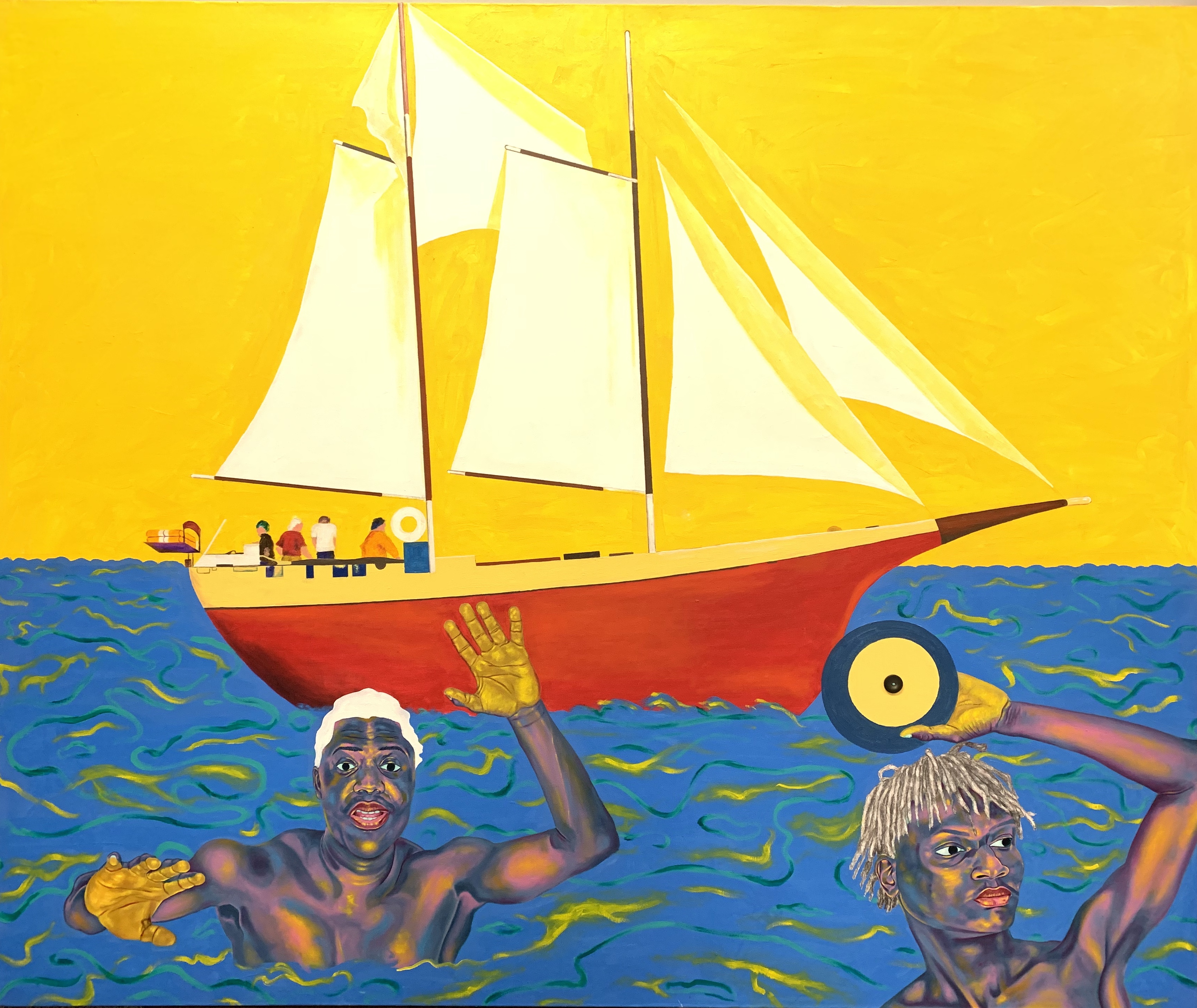 This exhibition reflects on the diasporic identity and the cultural production of African artists in the diaspora. Conceived against the backdrop of the #Blacklivesmatter movement and the wave of global protests on the issue of racial inequality, the works in this exhibition depict Black experiences in a predominantly White western society, from the view of the African diaspora.
"There, Here, Nowhere: Dwelling At The Edge Of The World" connects temporal spaces designed to explore the relationship between space (constructed through memory, lived physical experience or imagined reality) and identity and how this inter-relationship creates the sense of 'two-ness', that is the feeling of being both African and Westerner in identity and aesthetic.
"There" is a historical space constructed through the memory of the African diasporic ethnocultural connection to the African continent by birth, relation or roots. "Here" is a globalised contemporary space of the lived experiences of the African diaspora in a country of residence or citizenship in the West. In "Here", a tensile force exists in the diasporic identity: the idea of 'two-ness' that takes a position between "There" and "Here".
"Nowhere" is an imagined reality, a utopian space of sort, seeking to reconcile the 'There' with the 'Here' in the hope that a future exists for both to co-exist within the parameters of Black subjectivity. Also, that broadly, within the context of art history, the possibility of an African Diasporic aesthetic forged between different contexts, styles, artistic paradigms and cultural sensibilities will be inscribed as part of the historical continuum of art without the distinction of African, Black or Western.
Maduka, Uzor, Falade and Ukaigwe who are based in Canada, USA, and the UK have been brought together to exchange viewpoints on the subject. They examine the complexity of social, political and communal influence on individual identity.
The exhibition will run from September 18 – October 6, 2020, at 193 Piccadilly, London.