From September 14 – 18, 2020, Zeitz Museum of Contemporary Art Africa (Zeitz MOCAA) will bring together in a week-long summit, global artists, activists and thinkers to discuss crucial issues and explore alternative futures that abound in the cultural field through acts of radical solidarity.
This is a particularly welcome event, especially in a time where the world shares common suffering brought about by the pandemic. The symposium, titled The Radical Solidarity Summit, presents an opportunity for cultural enthusiasts to connect with organisations, artists, curators, activists, writers and educators who are passionate about learning, supporting and collaborating in a spirit of mutual support and committed to the advancement of arts from Africa and its diaspora.
"This summit, the first multi-day gathering convened by our young museum, comes at a pivotal moment for our Pan-African cultural community. We are reeling from the effects of a pandemic while witnessing the impact of systemic inequalities. We saw the urgency for this initiative, to debate about mutual support as we collectively navigate unsettling times," says Koyo Kouoh, Executive Director and Chief Curator of Zeitz MOCAA.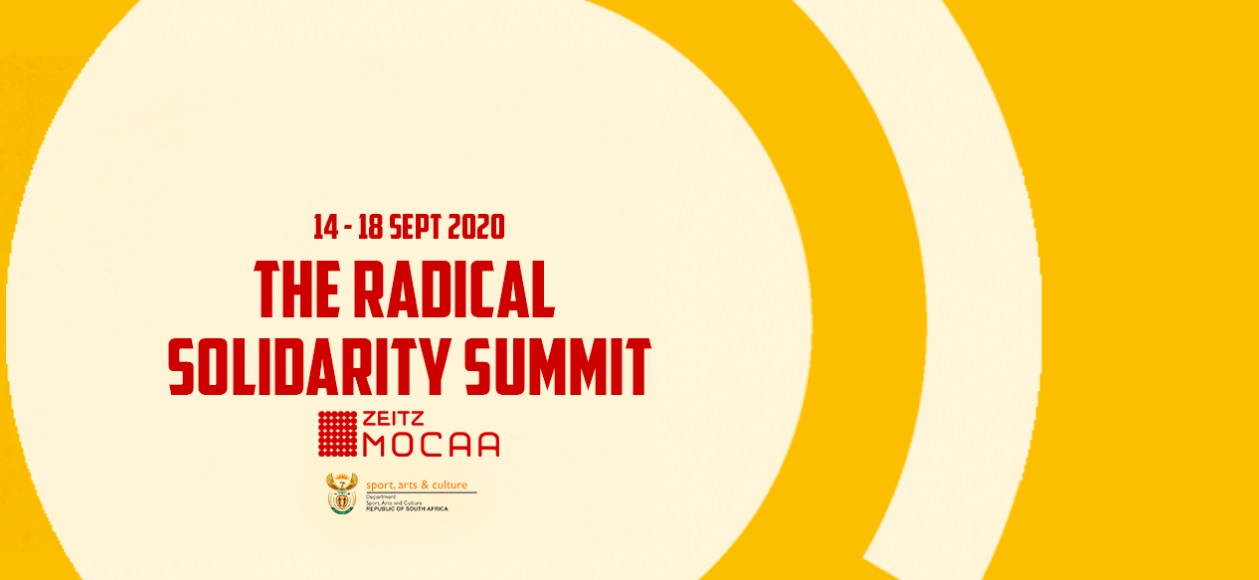 The programme will take the form of panel-led talks along with performances, film screenings and readings featuring distinguished figures across the globe in various disciplines, including political science, film, visual arts, literature and philosophy.
Some of the speakers and participants of the summit are Diana Campbell Betancourt, Nadia Davids, Frieda Ekotto, Haroon Gunn-Salie, Mpho Matsipa, Achille Mbembe, Lemohang Jeremiah Mosese, Nontsikelelo Mutiti, Bonaventure Ndikung, Rémy Ngamije, Tuan Andrew Nguyen, Bukola Oyebode, Marie Hélène Pereira, Awa Konaté, ruangrupa, Albie Sachs, Emeka Okereke, Rasha Salti, Tau Tavengwa and Françoise Vergès.
For the period of the summit, the Zeitz MOCAA Instagram account will be handled by blaxTARLINES KUMASI, an experimental incubator of contemporary art and sharing community-based in Kumasi, Ghana.
To reserve tickets and register for the event, visit here. Full programme available on Zeitz MOCAA.