Kó, a Lagos-based art space, presents Prints, a solo exhibition of screenprints by Nigerian modernist painter Uzo Egonu (1931 – 1996), from September 18 to October 7, 2021. About his works, Molara Wood, a Nigerian writer and critic, wrote, "Egonu's work merged European and Igbo traditions but more significantly, placed Africa as the touchstone of modernism. In combining the visual languages of Western and African art, he helped redefine the boundaries of modernism, thereby challenging the European myth of the naïve, primitive African artist."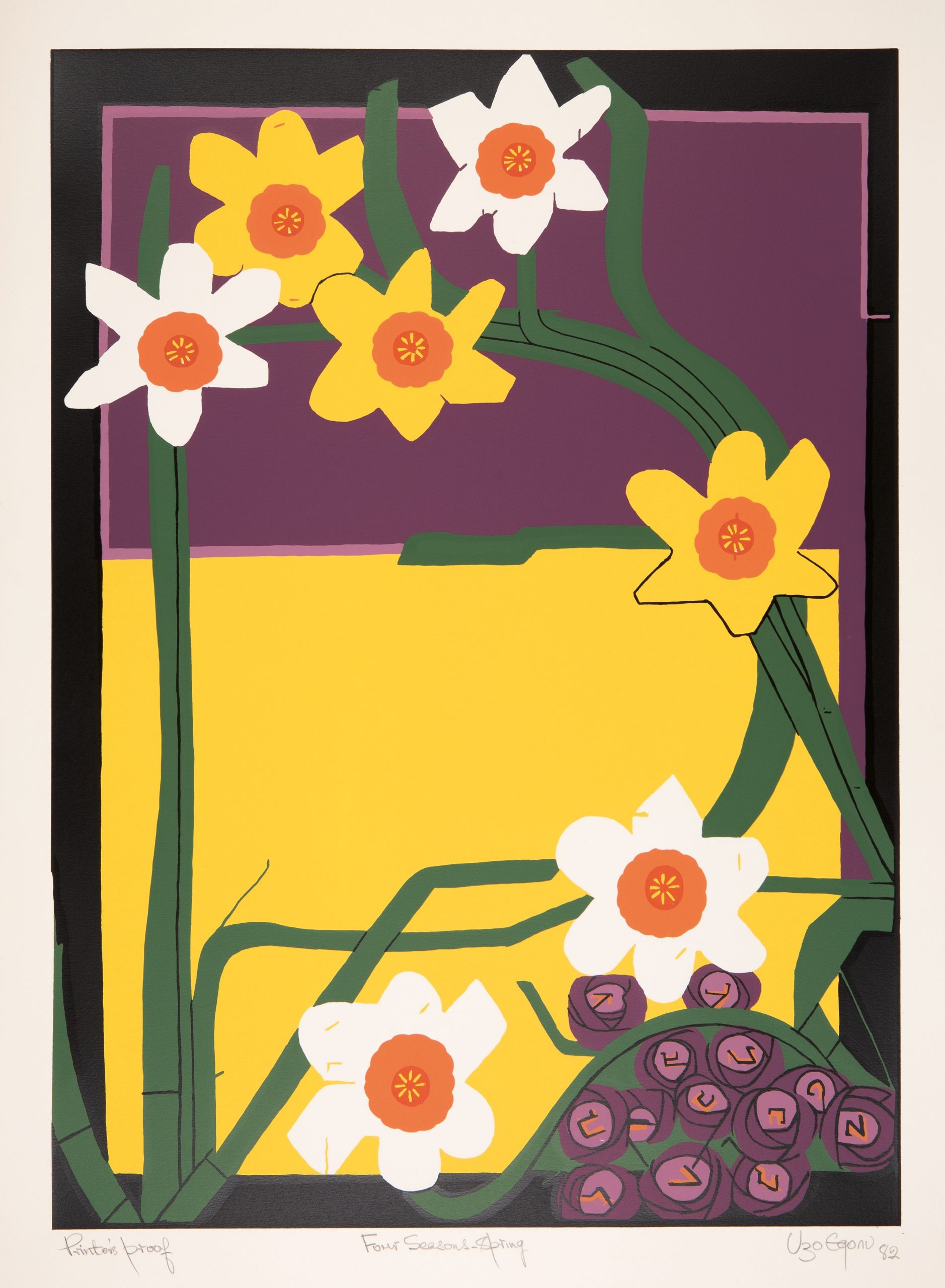 Uzo Egonu was a Nigerian-born artist who settled in Britain in the 1940s,  where he was based until his death in 1996. Working primarily in painting and printmaking, Egonu combined references from Igbo and European cultural traditions to form a unique modernist language. Egonu's prints are characterized by an illustrious use of colour and geometric forms. This series of prints were made in the 1980s and represents the mature phase of Egonu's oeuvre. The prints originated from the archive collection of Bernard Cook, a printmaker in London who worked with Egonu for almost a decade beginning in the 1970s. As such, these prints are "Printer's Proof" and "Artist's Proof" editions.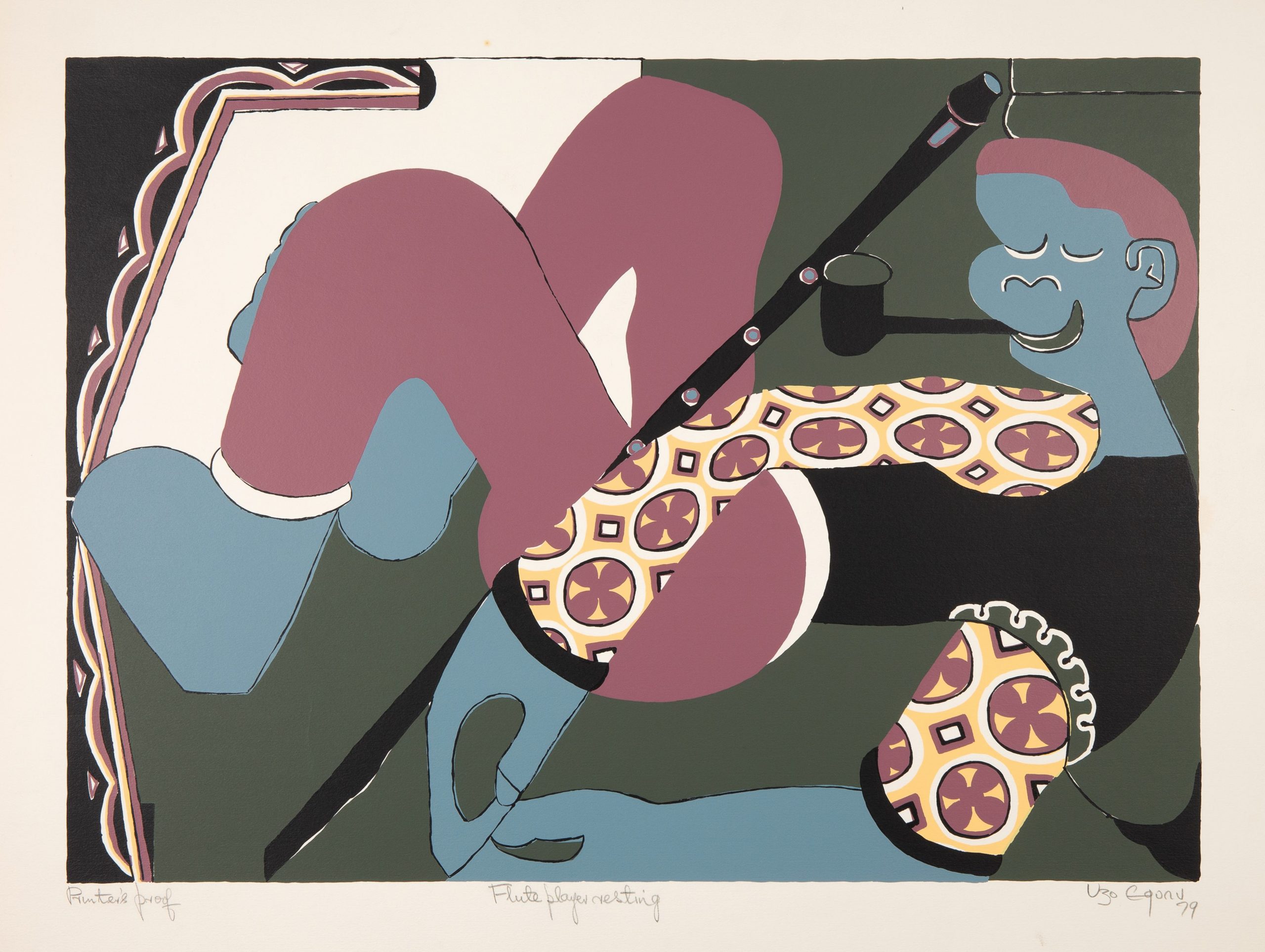 Born in Onitsha, Nigeria in 1931, Uzo Egonu moved to Britain at the age of fourteen and went on to study at the Camberwell School of Arts and Crafts, London, from 1949-1952. His work has been included in many landmark exhibitions of Black British artists, including The Other Story at Hayward Gallery, London in 1989, and Transforming the Crown at the Caribbean Cultural Center in New York in 1996. Egonu participated in FESTAC '77 in Lagos as a representative of the United Kingdom.
Prints is showing at the Kó art space, Lagos until October 7, 2021.