On view at the Kent State University Museum since September is a special exhibition exploring the culture of Black hair and its critical, complex place in the history of African American life and culture. The exhibition presents one hundred and eighty works of paintings, sculptures, hair artefacts, photographs, advertisements, magazine covers and other media from more than fifty artists, barbers and activists categorised into three themes of Community & Memory, Hair Politics and Black Joy.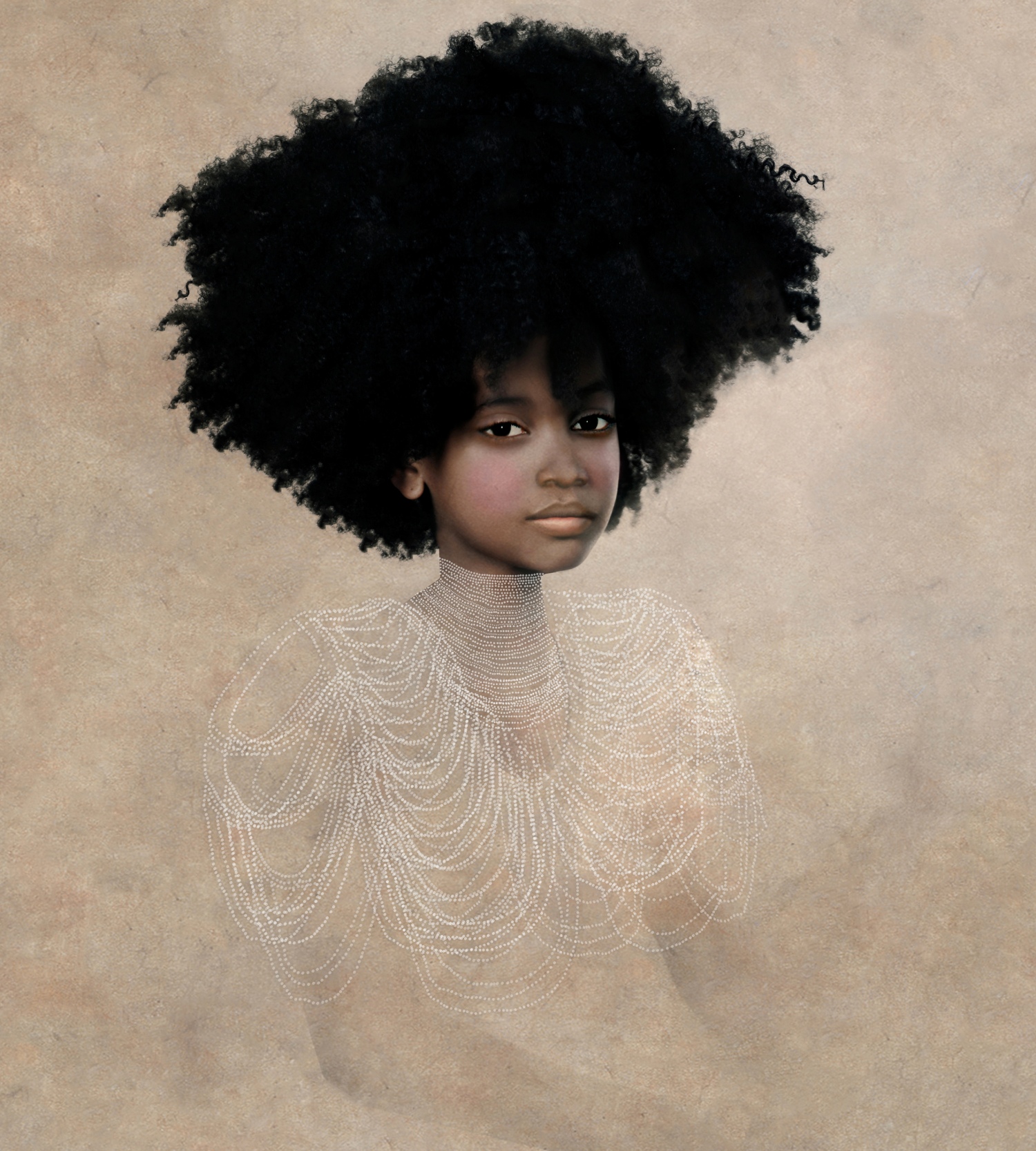 Organised by the Kent State University Museum and curated by Dr. Tameka Ellington, Associate Professor at Kent State University's  School of Fashion and Dr. Joseph Underwood, Assistant Professor of Art History at Kent State University's School of Art, the exhibition incorporates new research in history, fashion, art and visual culture to reassess the "hair story" of people of African descent.
"I have been researching the phenomenon of Black hair since 2002," explained Ellington. "I have always been compelled to understand the disdain Black people had about their hair texture. I wanted to dive deeply into the root of that self-hate and try to offer a solution or means by which Black people can begin to heal."
While Underwood added that "The exhibition is ambitious in its scope, and we hope that it serves as a space where anyone, from any background, can ask questions, engage in a dialogue or just appreciate the incredible aesthetics of Black hair."
'TEXTURES: the history and art of Black hair' also features hair products and implements from the premier collection of Willie Morrow, community-focused public programming in partnership with artists, local barbershops and salons from the region, and interactives to engage audiences with the historic and contemporary connotations of Black hair, created in partnership with Kent State's Wick Poetry Center. The exhibition is accompanied by a 200-page catalogue published and distributed by Hirmer Publishers.
The exhibition is on view from September 10, 2021 to August 7, 2022.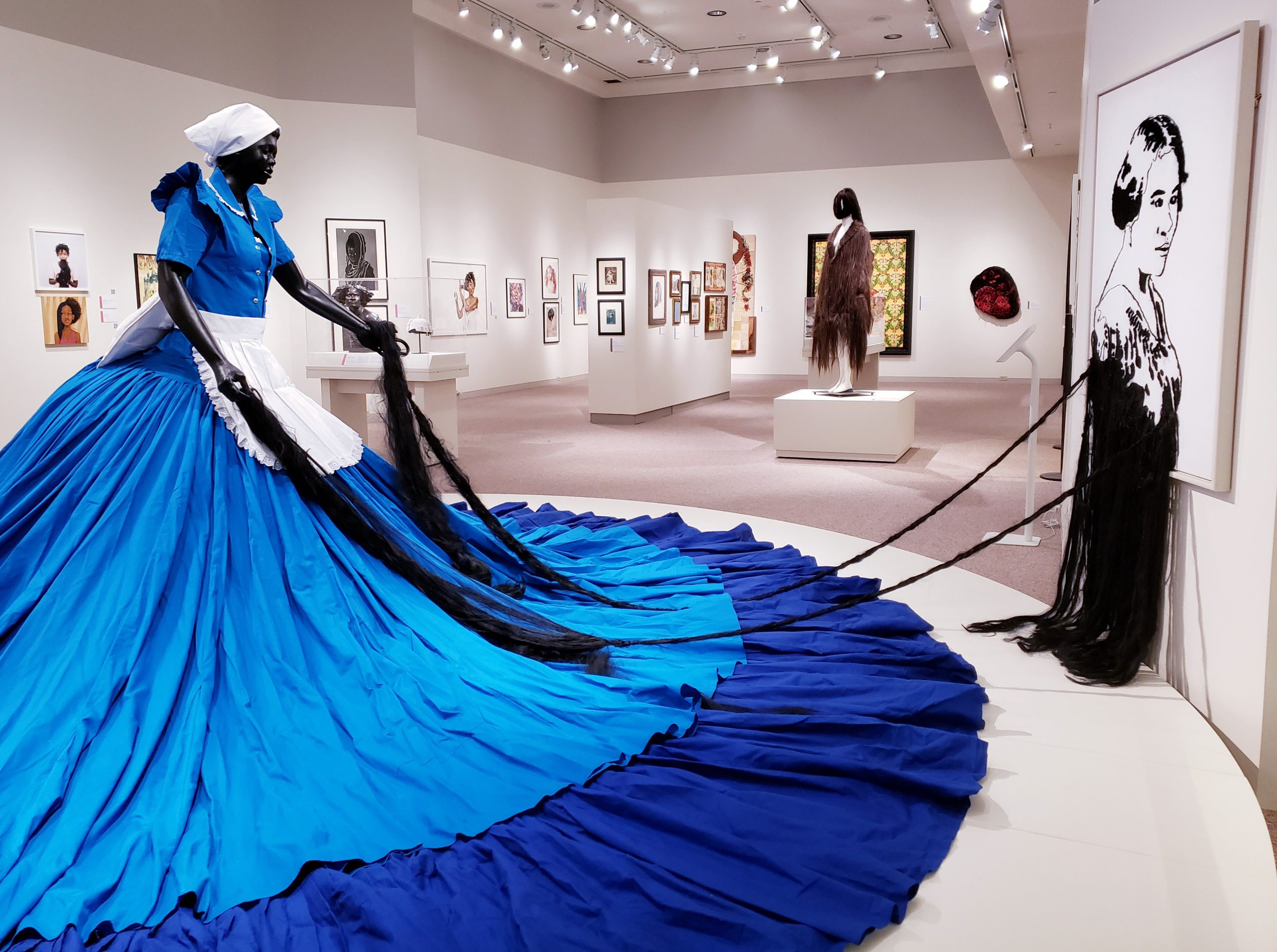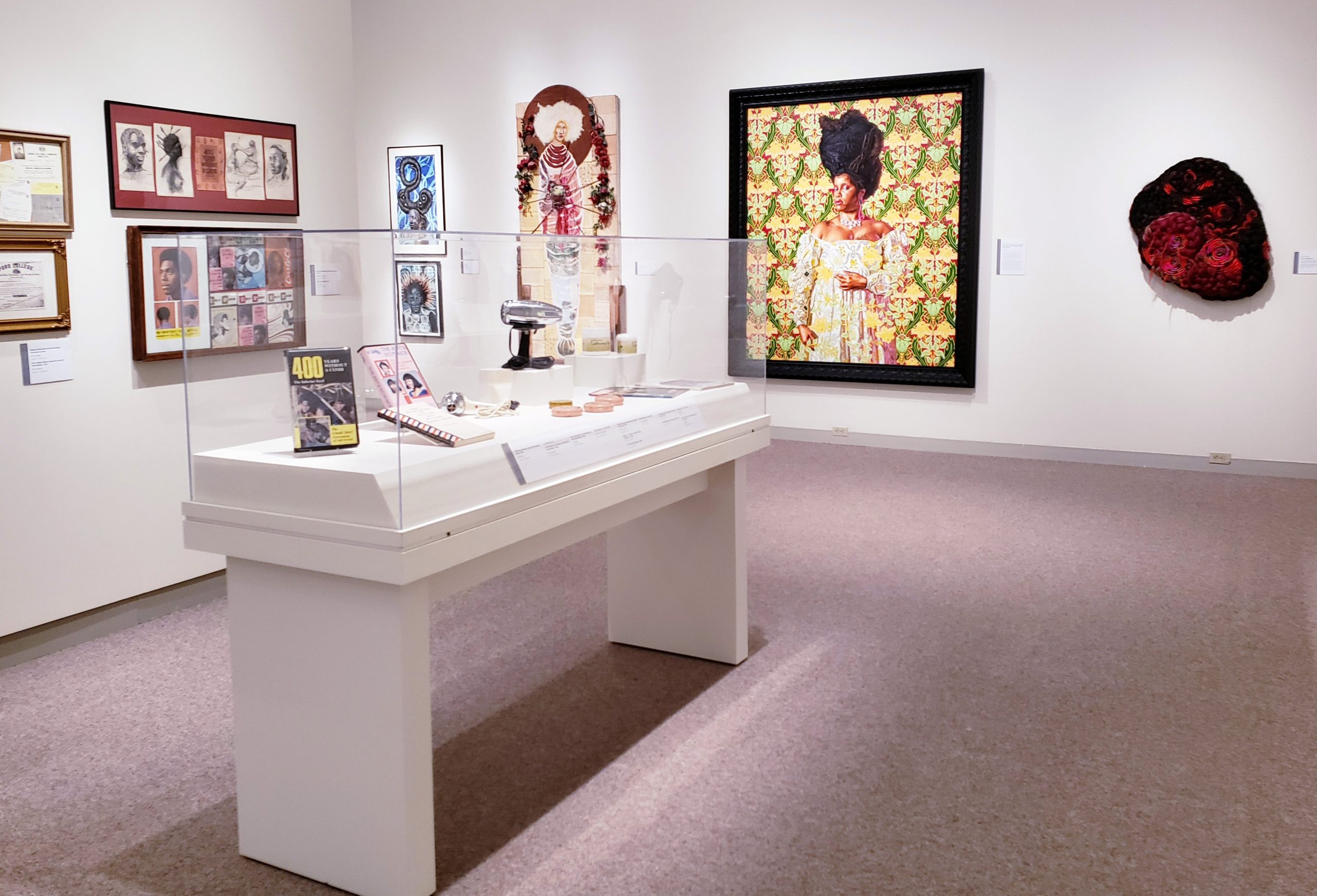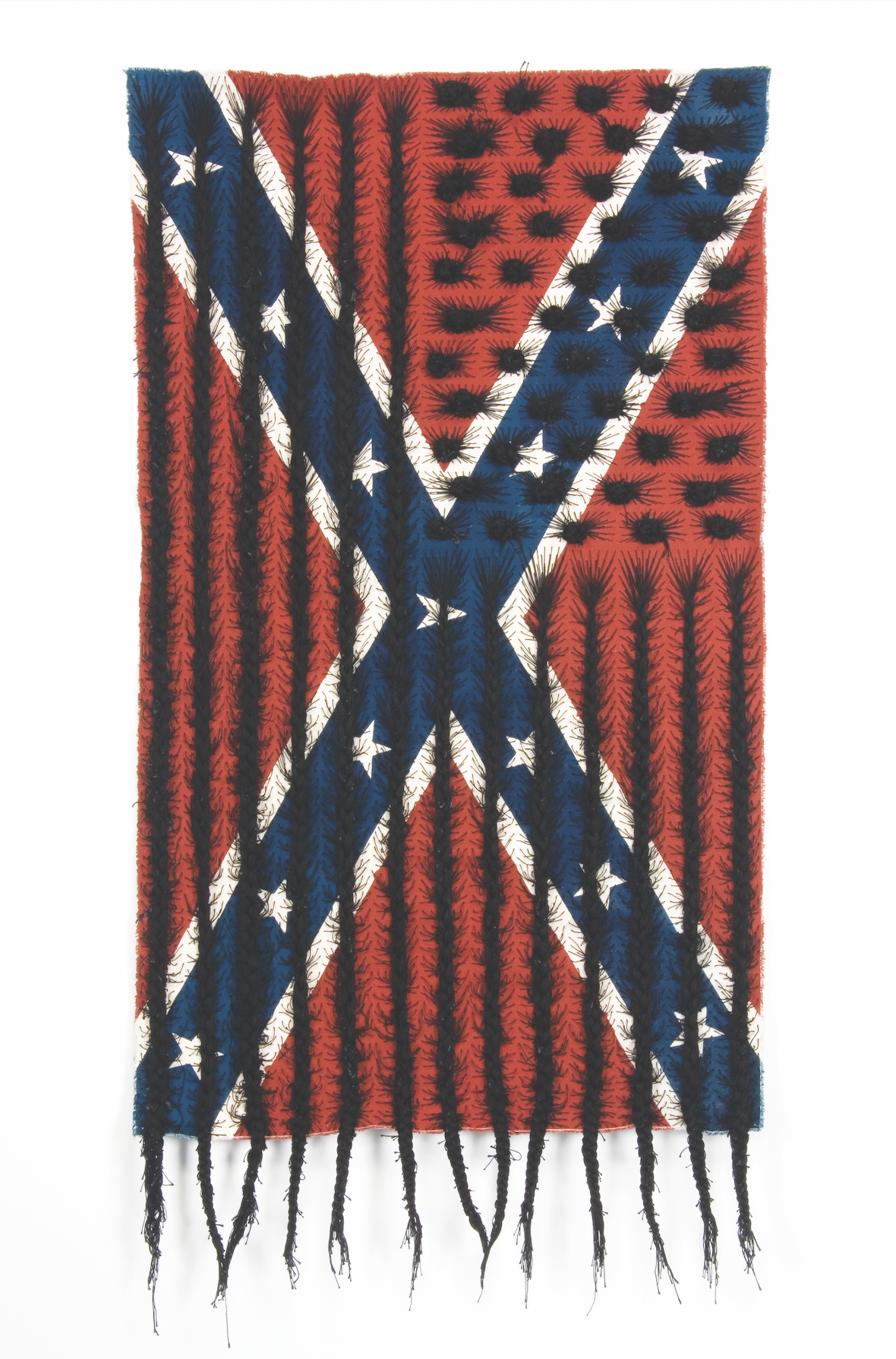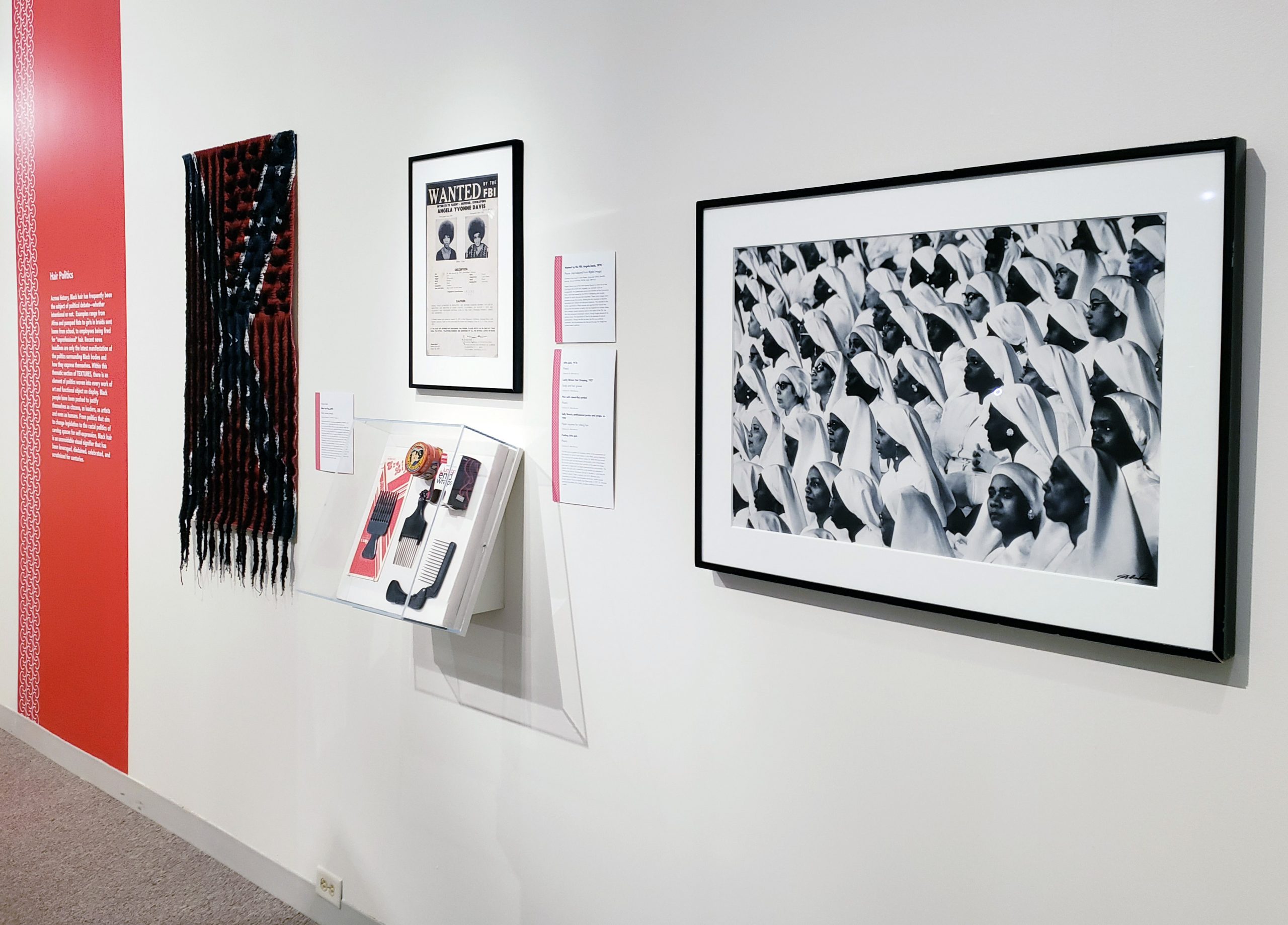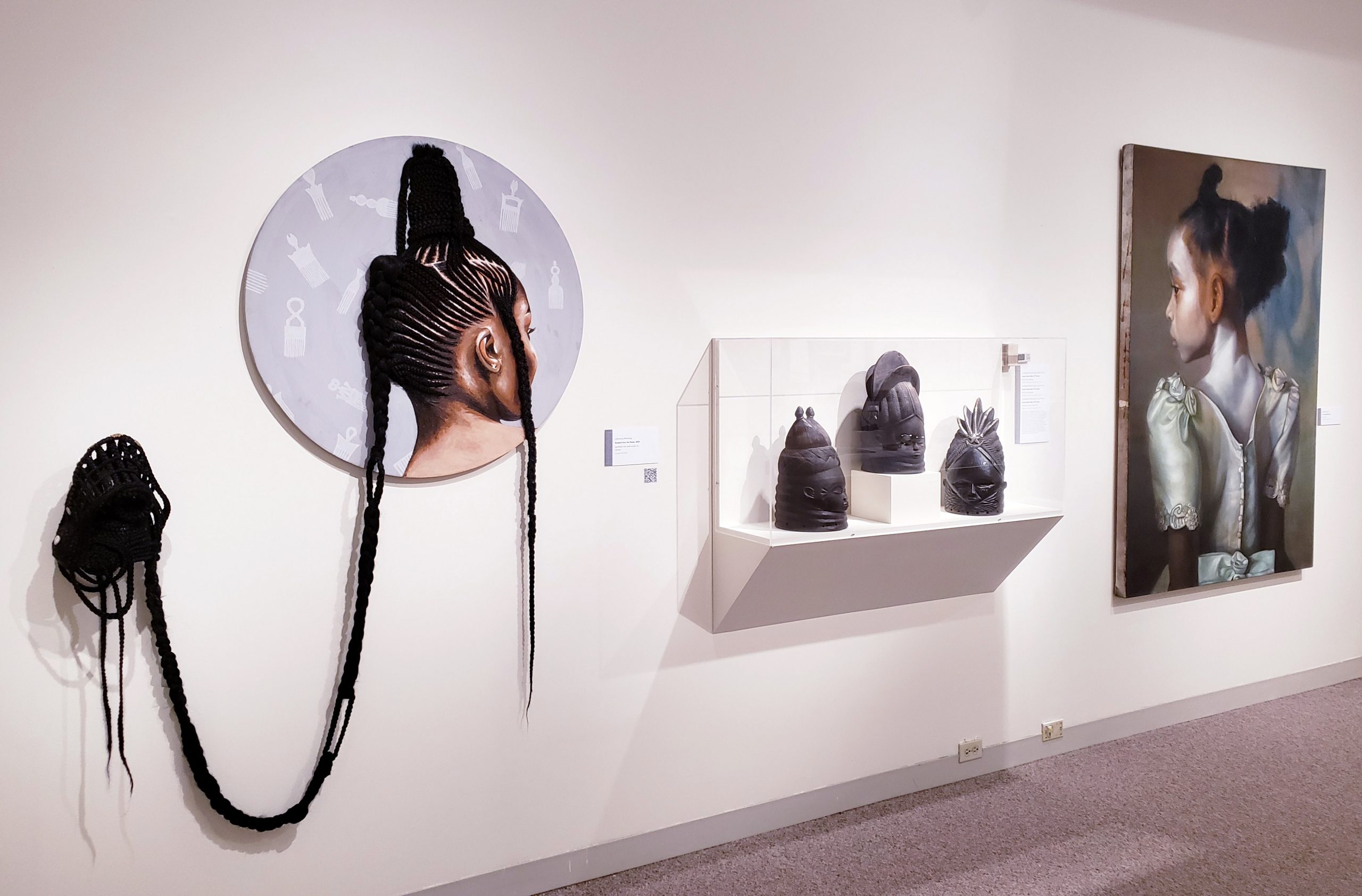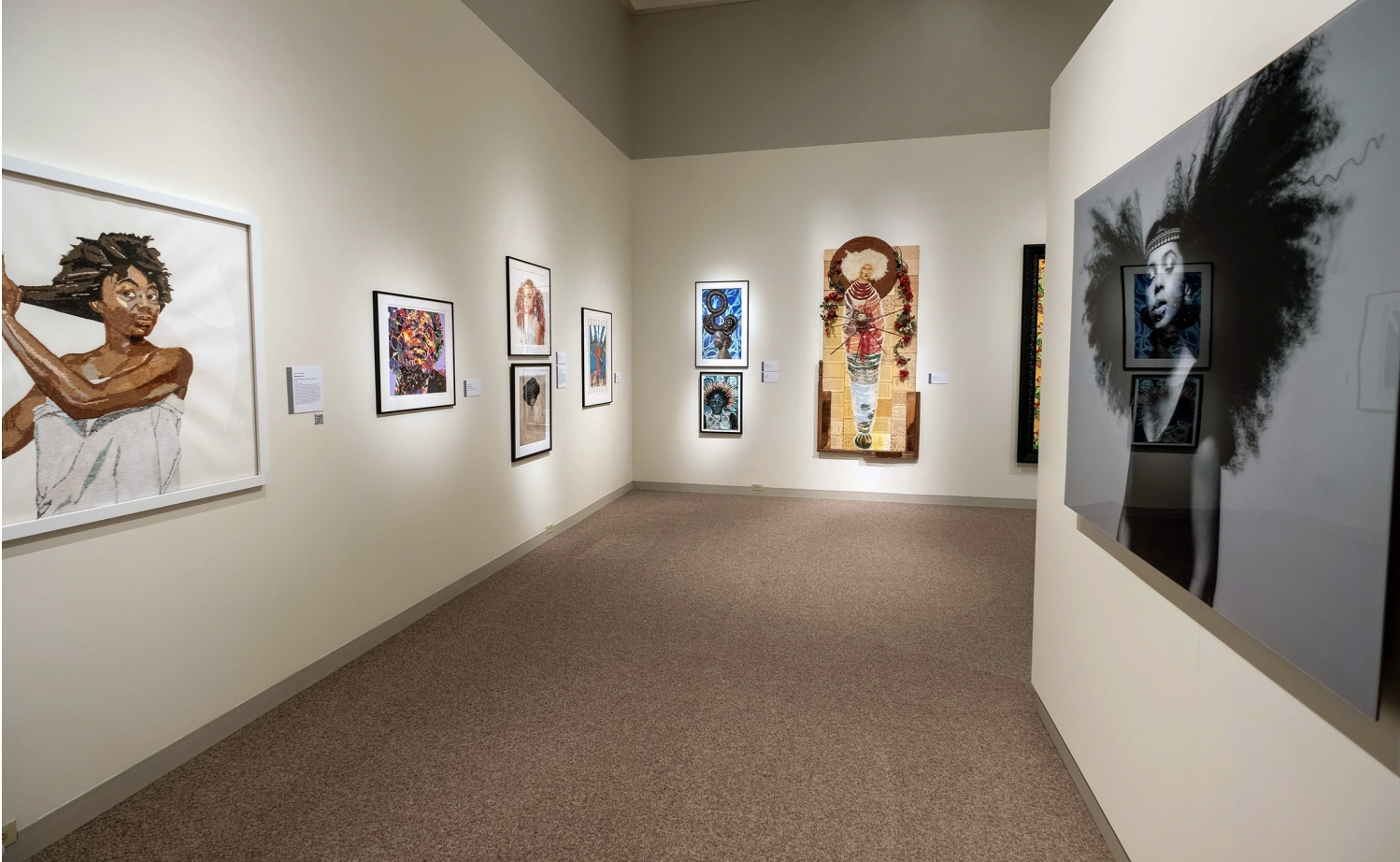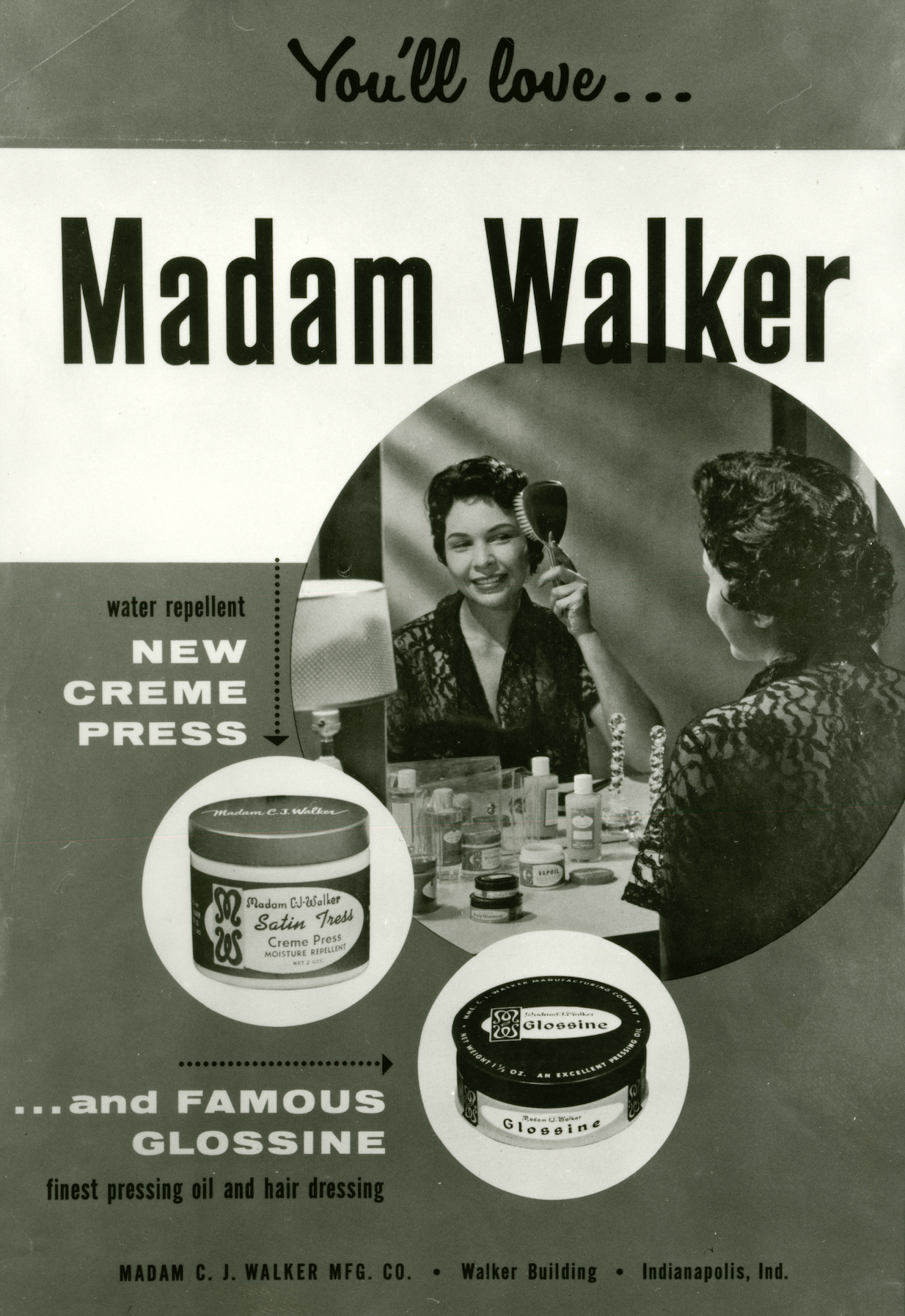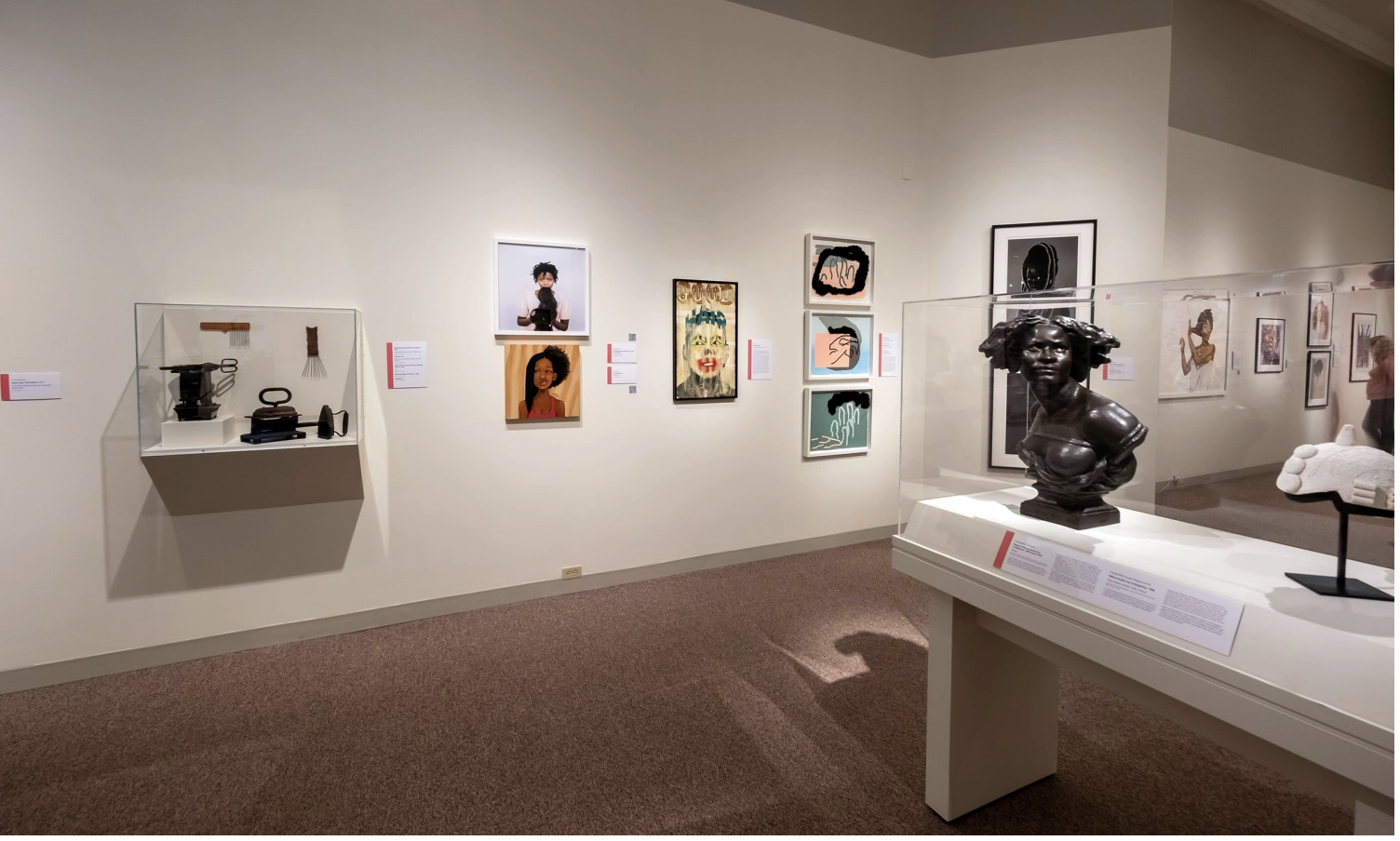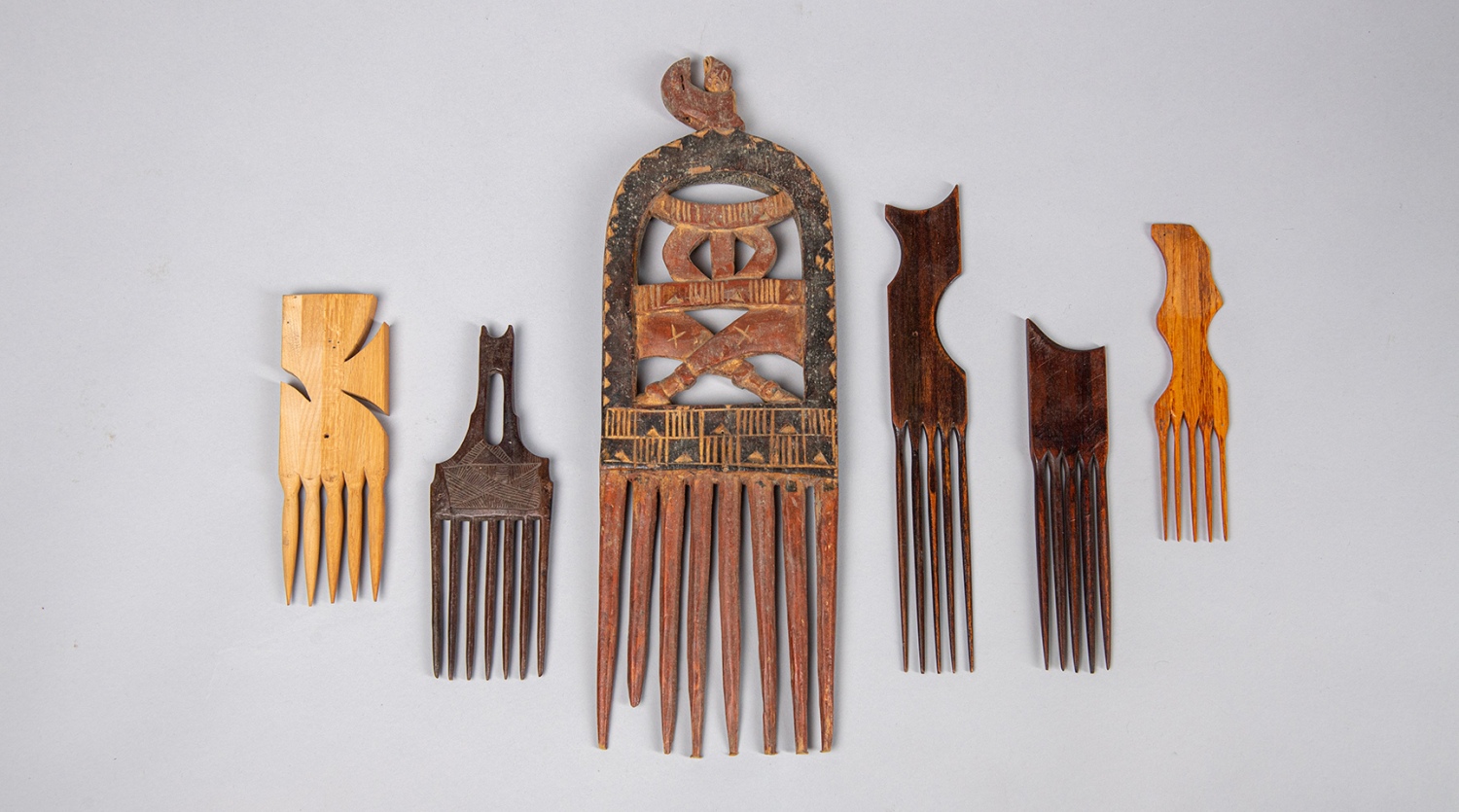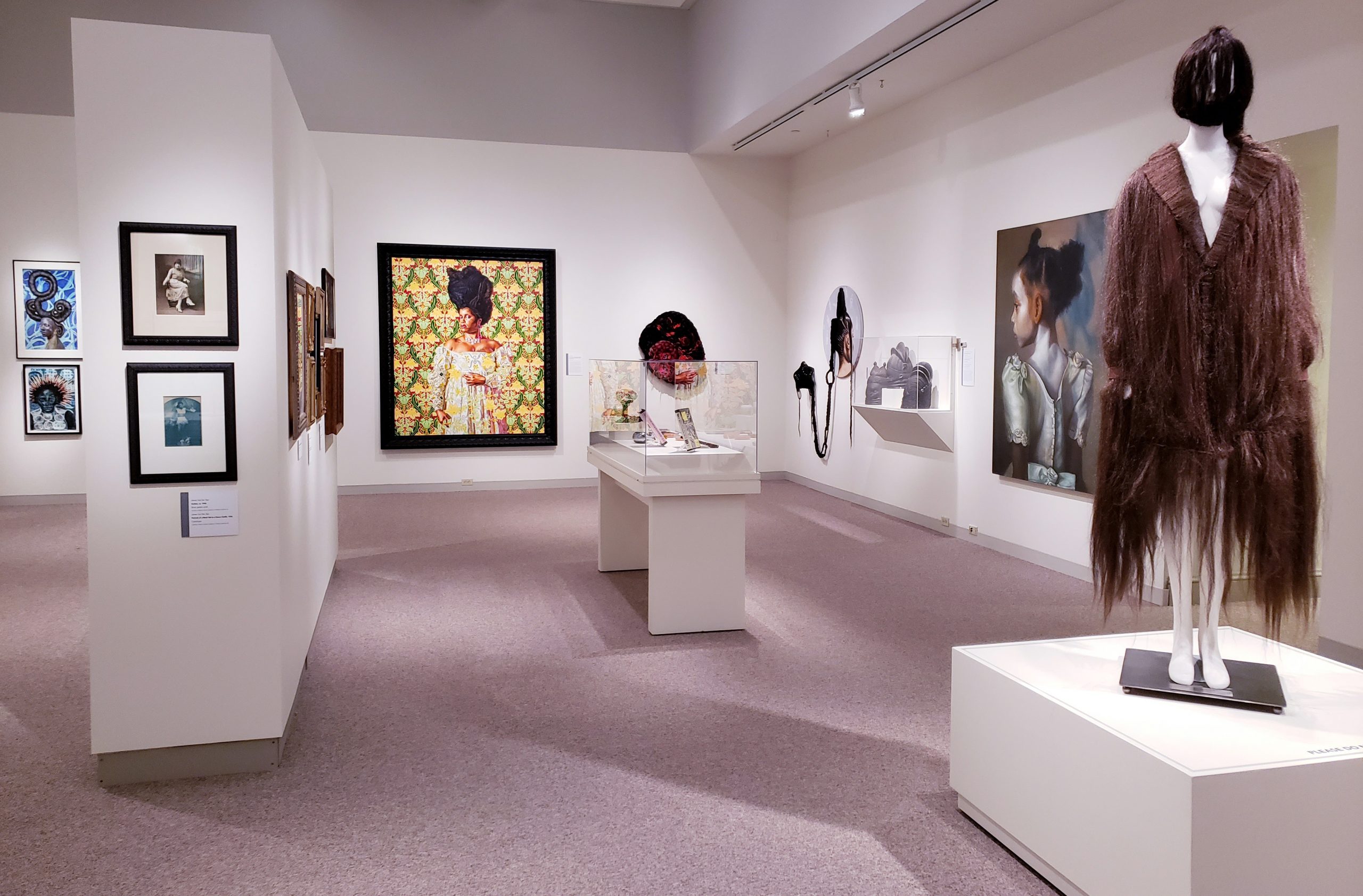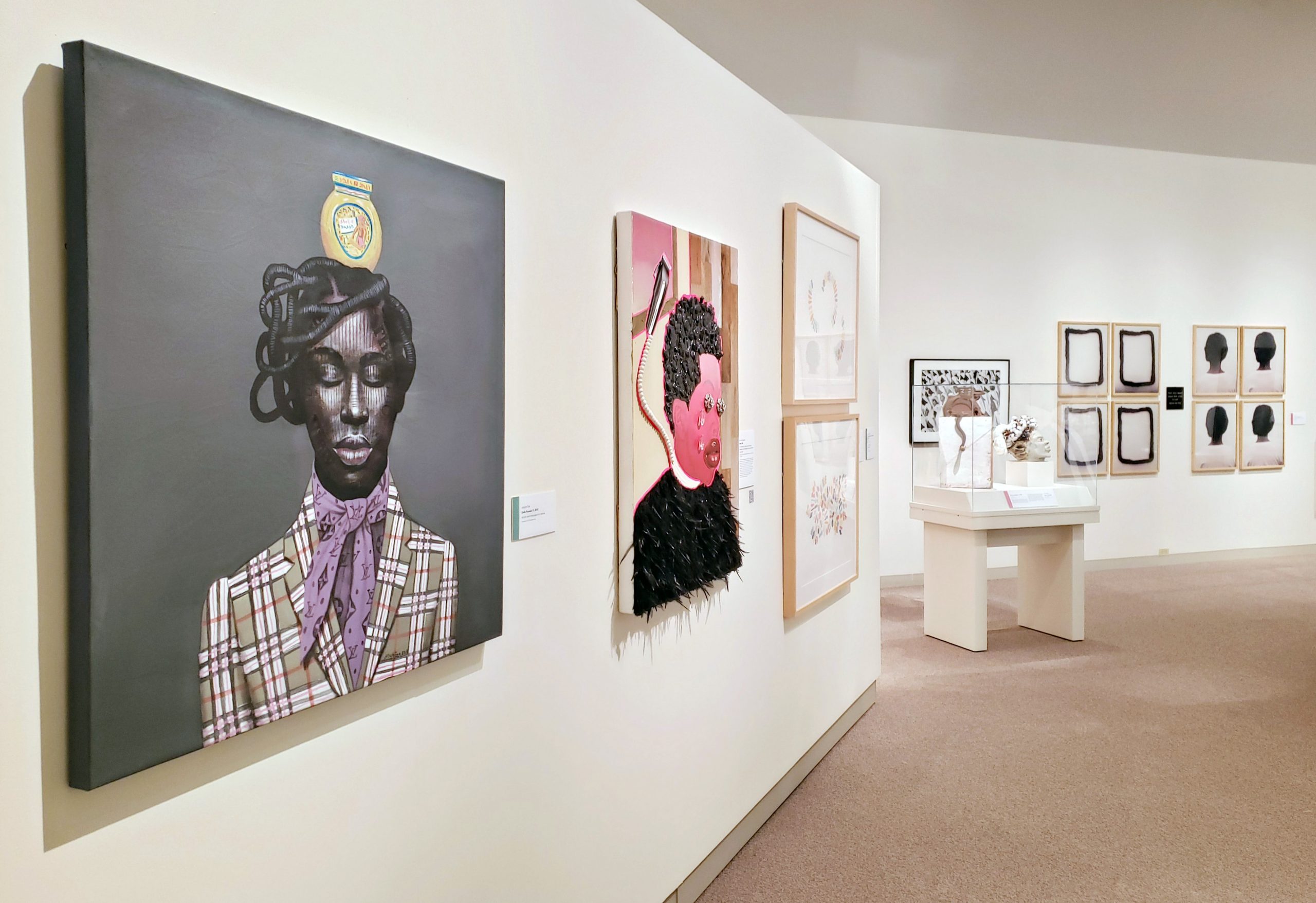 All images are courtesy of Kent State University Museum