On May 3, 2018, at the official opening ceremony of the 13th Dak'Art Biennale, Beninese photographer, Laeila Adjovi was announced the winner of the prestigious Dak'Art Grand Prix of Leopold Sedar Senghor.
The prize, 20 million CFA Francs, an equivalent of $40,000, was presented by the current Senegalese President Mr. Macky Sall at the National Grand Theatre, Dakar, where the event took place.
Laeila Adjovi is a reporter and self-taught photographer based in Dakar. Her work in documentary photography and journalism spans subjects of social issues, daily life on the African continent and cultural heritage. The winning work Malaïka Dotou Sankofa, a series of images on identity is part of the 2018 Dak'Art international exhibition "A New Humanity" showing at Ancien Palais de Justice, Dakar.
Winning the second important award of the 13th Dak'Art Biennale "The Revelation Prize" was Olanrewaju Tejuoso, a conceptual and installation artist from Nigeria. Presented by the Senegalese Minister of Culture, the Revelation Prize is 10 million CFA Francs. The winning work, Oldies and Goodies on heritage, trade and labour is also showing at the international exhibition "A New Humanity". Oldies and Goodies' spectacular centrepiece is the cover image of TSA Special Journal for Dak'Art 2018.
Other winners are Yasmina Alaoui from Morocco who won the Cultural Diversity Award, 9.75 million CFA Francs, by the International Organization of the Francophonie and Franck Fanny from Ivory Coast who won the UEMOA prize of 5 million CFA Francs.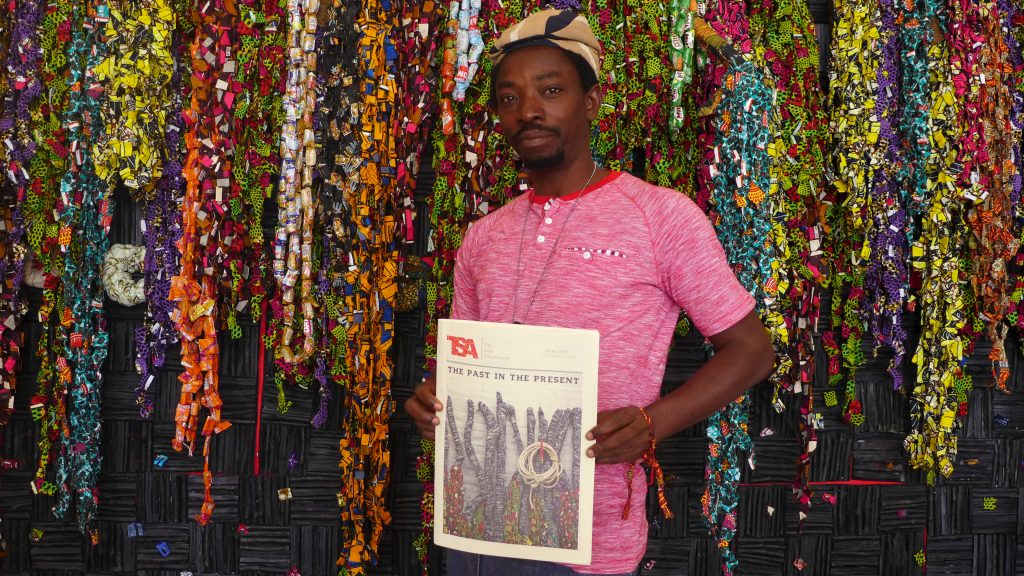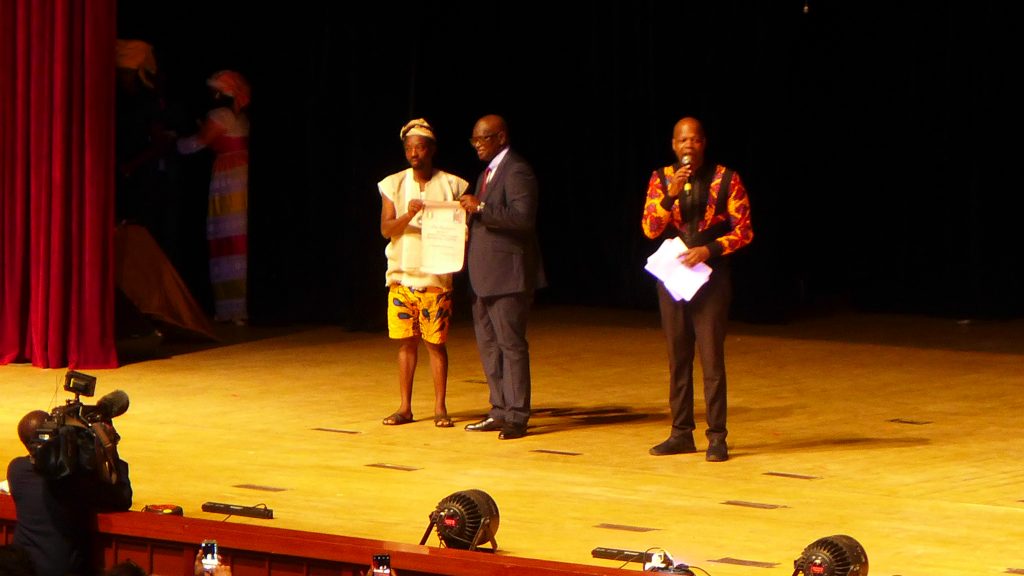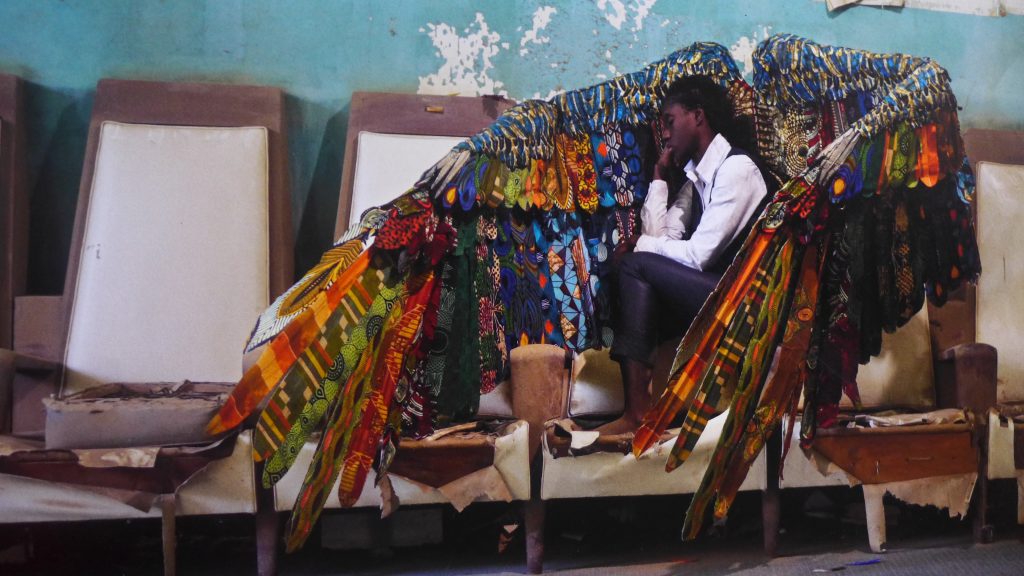 News feature image: Laeila Adjovi receiving the Grand Prize at the National Grand Theatre, Dakar. Photo courtesy biennaledakar.org