RAW Material Company, Dakar, is receiving applications for its annual residency programme, RAW Académie. The residency which is dedicated to a dynamic reflection on artistic research, curatorial practice and critical writing is now held once a year, from May-June or October-November.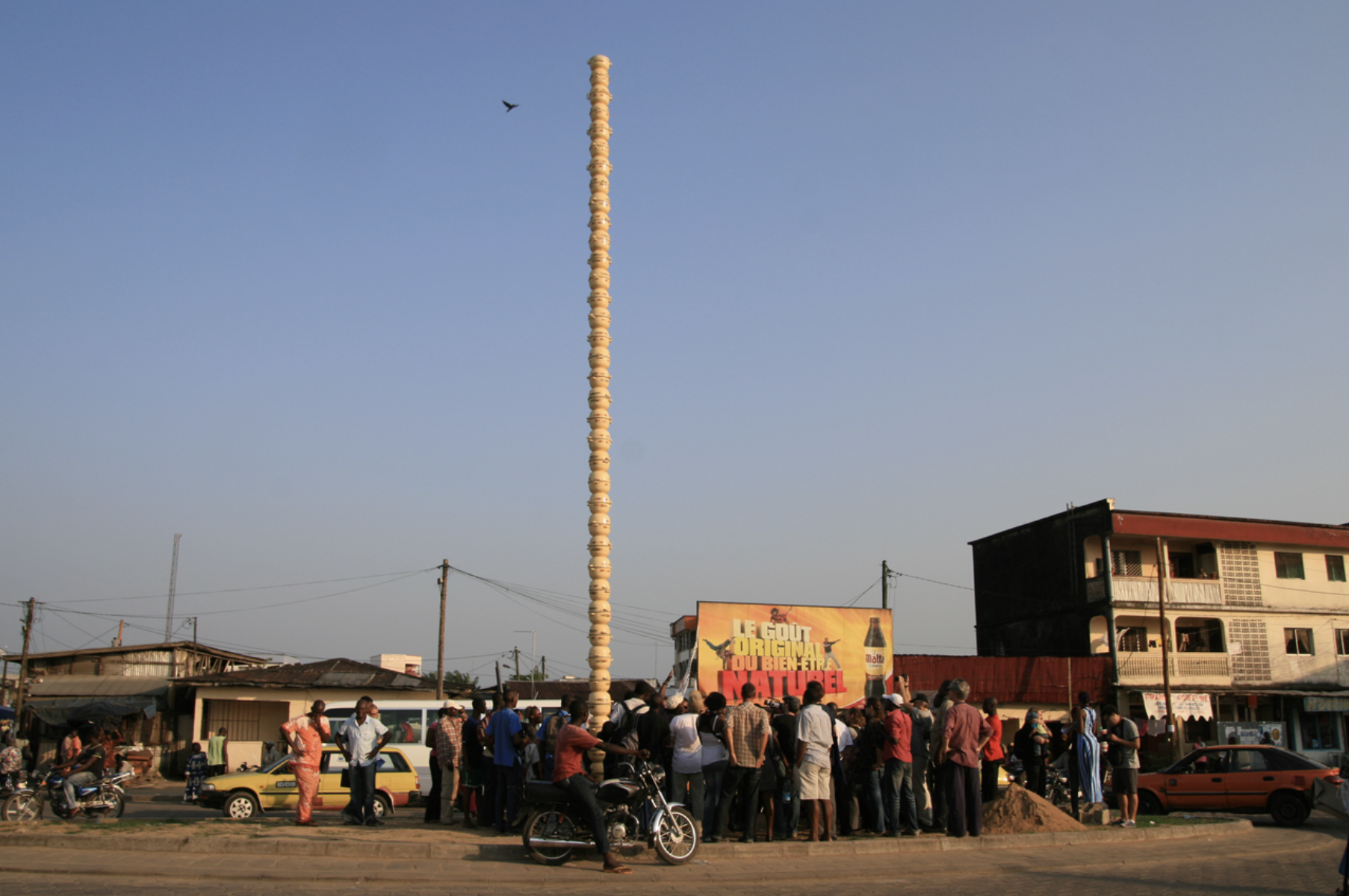 The tenth edition, RAW Académie Session 10, is scheduled for a duration of seven weeks and will hold in Douala, Cameroon, departing from previous sessions of the programme held in Dakar. Led by Doual'art, a contemporary art centre and an experimental laboratory for new urban practices in African cities, the residency will run from October 2 – November 3, 2023.
The theme for RAW Académie Session 10 is titled LANDMARKS. Landmarks seeks to explore how art in urban spaces mediates between private desires, public needs and collective imaginaries using Douala as its primary case study. The point of inquiry during the residency will be artworks and projects which use the urban space as raw material for coming into communion with life, with the heartbeats and dreams that are the ultimate rhythm and strength of the city.
Conceived under the artistic direction of Doual'art's founder, Princess Marilyn Douala Manga Bell, Landmarks is rooted in the organisation's experience, spanning three decades of curating and managing artworks that are, to use the words of Princess Manga Bell, "in resonance with" urban space.
Doual'art was born at a turning point in the history of Cameroon, when a popular uprising and a general strike known as "villes mortes" (dead cities) provoked the authorisation of multipartyism, private media, as well as freedom of association in the country. This brought about some fundamental questions: How does one accompany this creative and popular energy? How can the streets be used for something other than violent protest? How can this open up a space for dialogue between communities and public authorities? And where does public power actually reside? These questions which continue to be relevant today beyond Douala and Dakar, extending to many cities around the world, will form the foundation of this session's curriculum.
Since its founding, Doual'art has taken on these questions, with the Salon Urbain de Douala (SUD), a triennial international festival of public art, having artists such as Hervé Youmbi navigate the irony of Douala's lack of access to water, despite it being originally founded as a fishing village; Georgina Goerger who engaged with the mythologies surrounding the region's aquatic landscapes; Hervé Yamguen, looked into water that had stopped flowing and become stagnant. The disappearance of flora and fauna, and its accompanying loss of knowledge, was at the heart of works by Tracey Rose and Lucas Grandin. Ties ten Bosch worked on issues of land use, and Aser Kash on what it means to live in one of the wettest cities on earth. The program will not only look back to what has been created, but also, at how this is shaping Douala's present and future.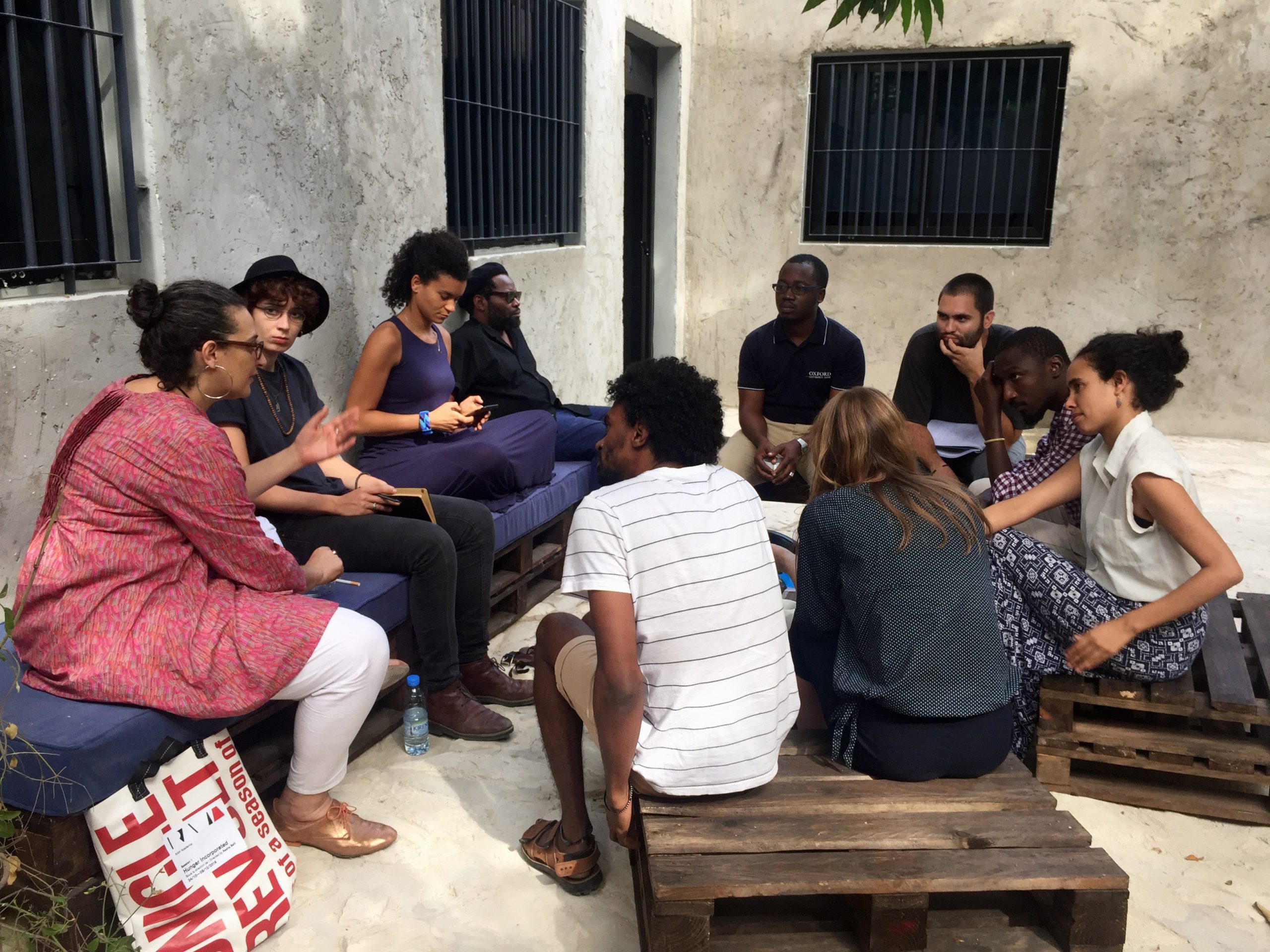 Fellows will explore the themes through walks, discussions, presentations, and workshops together with the team of Doual'art and RAW Material Company. Visiting faculty members include Iolanda Pensa (researcher and art critic), Elvira Dyangani Ose & Jay Pather (curators), Teesa Bahana (cultural producer), Jean Charles Tall (architect), as well as the Think Tanger cultural Platform.
Application Process
RAW Académie is a tuition-free experimental study program which selects a maximum of ten fellows for each session.
Applications should be submitted through the RAW Académie Google form by June 25 2023 at midnight GMT. Only the first 75 applications will be considered for review.
The selection committee for Session 10 is made up of Princess Marilyn Douala Manga Bell and the curatorial teams of RAW Material Company and Doual'art. Only short-listed applicants will be notified and invited for an online interview, the final selection will be made by July 15, 2023.
RAW Material Company wishes to acknowledge the valuable support of Mellon Foundation, Osiwa and the Foundation for Arts Initiatives. Doual'art gratefully acknowledges support from DUC (Douala Urban Community), Brot für di welt, ZFD Ziviler friedensdienst, CPS (Civil Peace Service) Africa, and SUPSI LCV. Support for the research and development of RAW Académie | Session 10 — LANDMARKS has been provided by Arts Collaboratory.
– 
Featured image: Lucas Grandin, Le Jardin Sonore de Bonamouti Deido, SUD2010 L'eau et la Ville, Douala. Courtesy of Raw Material Company, Dakar.