Cameroonian photographer, Angèle Etoundi Essamba, releases new photobook titled Renaissance. Features essays by Simon Njami, Rob Perrée and Mirjam Westen.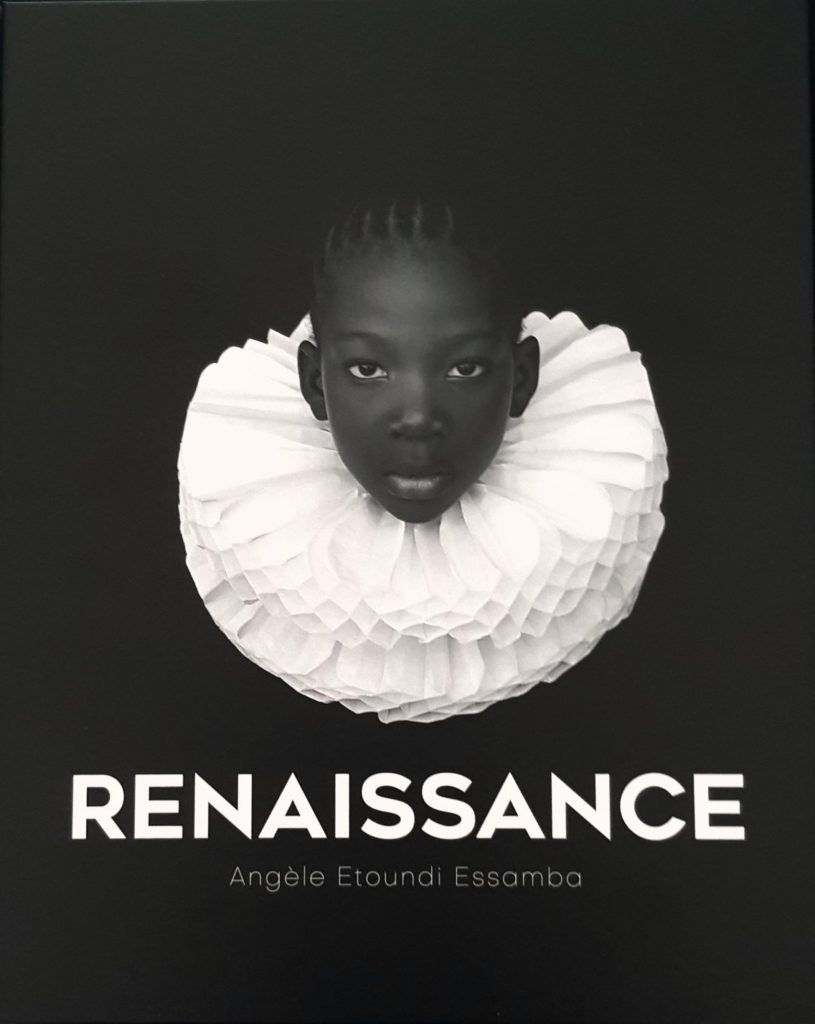 Angèle Etoundi Essamba, based in Amsterdam and known for her photography work in black and white that often focuses on the African female as a subject matter, releases a new photobook titled Renaissance. With text contributions from Simon Njami, art critic and renowned curator, Rob Perrée, art writer, critic and curator, Mirjam Westen, curator, critic and editor in the field of contemporary art, gender and global art, and Ousseynou Wade, former director of the Dakar Biennale, the photobook contains over 100 photographs from Essamba's new body of work, presented in both black and white and in colour.
For more than thirty years, Etoundi Essamba has observed the world through the women she photographs, reflecting on the identity of the African woman. Her images are marked by an absolute desire to know and to understand her subject, producing a vision that is simultaneously aesthetic, idealist, realist and social.
In Renaissance, Etoundi Essamba references history, the slave trade era and ostentatious European display—replete with pleated collars, guipure lace, embossing, trimmings, embroidery, voiles, cuffs, frills and ruffles, handkerchiefs, lacework, tassels and drawings—in a way that focuses neither on the Renaissance nor on Africa, but rather on femininity, the universal nature of certain phenomena, and a sense of aesthetics and beauty. She replaces certain demeaning items associated with black bodies and identity, particularly in the referenced period, with items that signify the oppressors' respectable and superior status.
In the words of Rob Perrée, "The ruff, and later the flat lace collar became symbols of power, of status, of money. This symbolism was one of the factors that persuaded Etoundi Essamba to present the collars on African women… Photographing the women wearing this collar gave them the opportunity to reveal, to maximize, their inner strength and their pride".
According to Mirjam Westen, the visuals in Renaissance "inevitably call to mind portraits by Rembrandt or Frans Hals, made during a time when the rich merchants of Western Europe had themselves immortalised in the same type of pleated and starched white ruffs. For a long time this lace accessory was a craft product, time-consuming and expensive to produce, and hence a classic symbol of ostentatious display for wealthy families whose accumulated riches were closely linked to colonial exploitation of the peoples of Africa and South America. …these very same ruffs in the paintings of the Dutch Renaissance started the artist thinking… Why are the colonised peoples, who played such a major role in this whole history, not represented in those pictures?"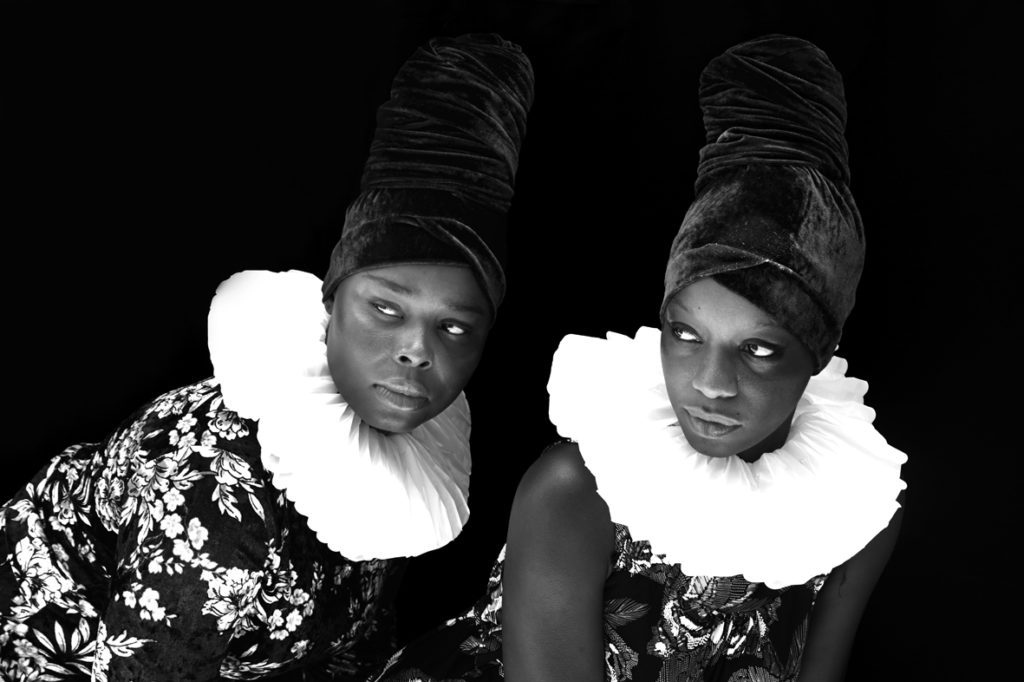 "Woman as carrier, woman as keeper, woman as transmitter. I embrace the female body in a symbolic and aesthetic dimension. This body speaks to me of wounds, of conflicts, of fulfilment, of fragility and of strength" – Angèle Etoundi Essamba, Strength and Pride, catalogue of the retrospective exhibition in Dakar, Essamba Art, 2016
Born in Cameroon and educated in France, Angèle Etoundi Essamba is a graduate of the Photo Academy in Amsterdam. Since her first exhibition in 1985 at the Maison Descartes in Amsterdam, her work has been frequently exhibited in museums, institutions, Biennales, art fairs and galleries in Europe, Africa, the United States, Latin America and in Asia. Her photographs are held in many private and public collections.
Rennaisance is available for order here.