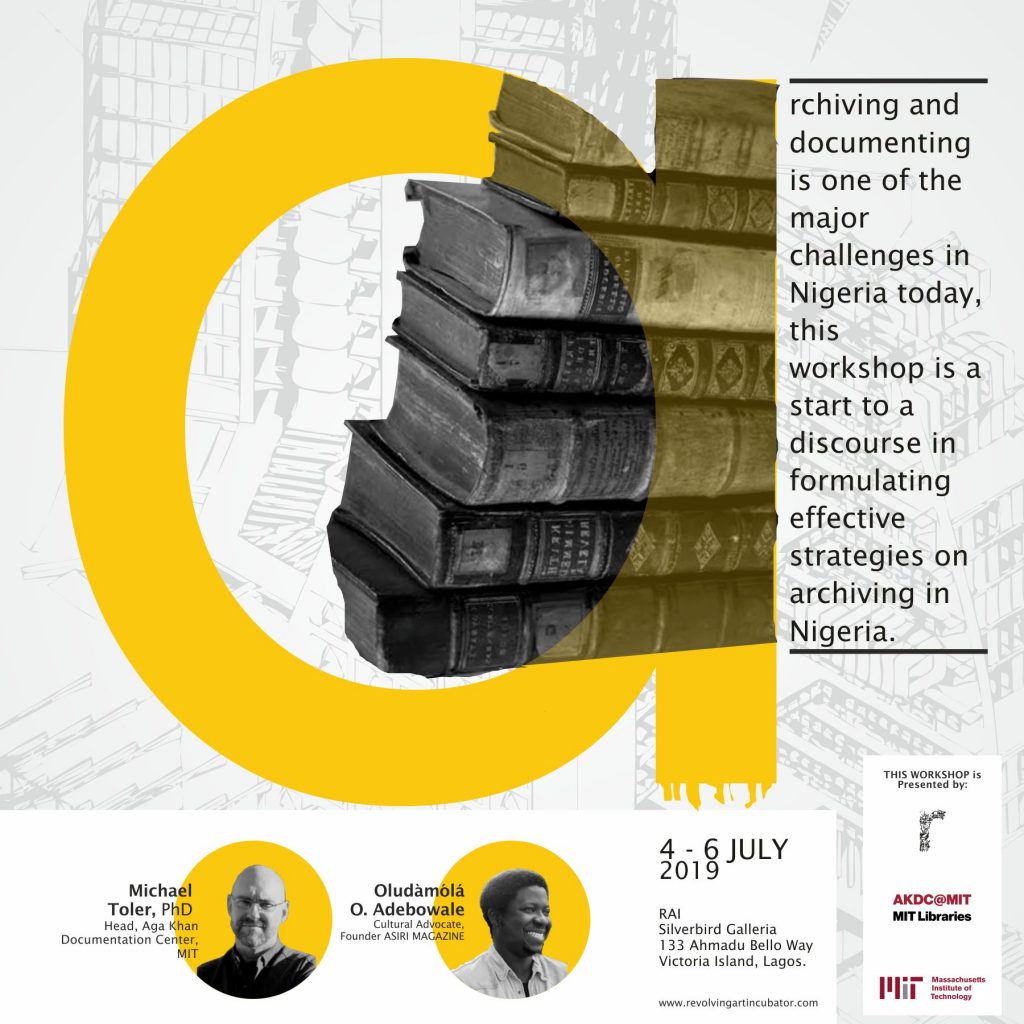 From July 4-6, 2019, the Revolving Art Incubator is hosting Michael Toler, Head of MIT's Aga Khan Documentation Centre (AKDC) and Oludàmọ́lá O. Adebowale, Founder of ASIRI magazine as facilitators of the workshop "Archiving Apprenticeship" under the RAI extroversion agenda. For three days, these cultural professionals will train participants in standard ways of curing the national malaise of documenting and archiving. 

Michael A. Toler is Interim Program Head and Archnet Content Manager of the Aga Khan Documentation Center, MIT Libraries (AKDC@MIT). Prior to that, he served as the Program Director for the Al Musharaka Initiative of the National Institute for Technology and Liberal Education (NITLE).  Michael received a PhD in Comparative Literature with a Certificate in Translation Studies from Binghamton University (SUNY), after teaching in Morocco at L'Ecole Supérieure Roi Fahd de Traduction and Al Akhawayn University in Morocco. He also holds an MA and BA in English from New York University and Virginia Commonwealth University, respectively. He has published and lectured extensively on digital pedagogy and scholarship, as well as the literature, history, cinema, music, and cyberspace of the Maghreb, and the Middle East more widely. Michael is Board Member and Secretary of the Tangier American Legation Institute for Moroccan Studies.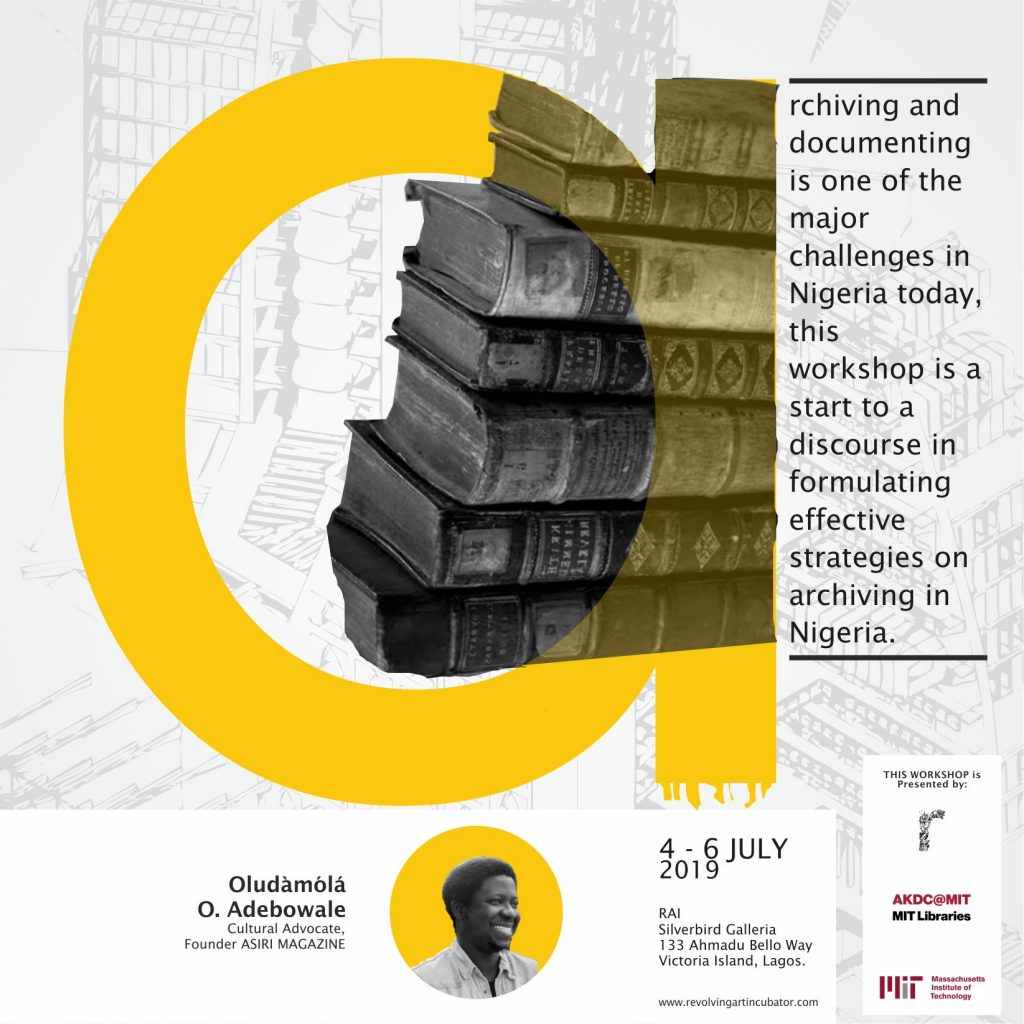 Oludàmọ́lá O. Adebowale founded ASIRI in 2013 to preserve and promote the cultural heritage and history of Nigeria. The magazine was recently featured on Wings Magazine (In-flight Magazine for Arik Air) as one of Nigeria Cultural Preservers and also named as one of the top emerging brands of 2014 by Arise Magazine (UK). As a culture advocate, he has been active in restoration projects all around the country. As a curator, he curated the Exhibition Festival for the Ogun State Government at the 2019 African Drum Festival in Abeokuta under the supervision of Nobel Laureate Wole Soyinka. Oludàmọ́lá studied Estate Management from Obafemi Awolowo University, Ile-Ife (2008); Integrated Branding and Copywriting at Orange Academy (2009), Copyright and Intellectual Property Law from the Institute of Advance Legal studies at the University of Lagos and A Harvard Copyright X Program (Harvard Law School). He is currently Culture and Arts Contributor for the Guardian Life and loves travelling and hunting in his spare time.
Due to the transdisciplinary nature of the project, 'apprentices' at the workshop will receive basic training in architecture, writing and photography. The facilitators for the different segments include Jide Adeniyi-Jones, Chuka Ihonor, Paul Akpokodje, James Inedu George, Olajide Ayeni, Enioluwa Aiyejusunle, Alexander Agho, and Ita Ekanem. 
The Archiving Apprenticement workshop is organised and sponsored by the Revolving Art Incubator (RAI), A3 and Aga Khan Documentation Center at MIT's Libraries, with media support from TSA art magazine, ASIRI magazine and  Omenka Online.
Individuals interested in the workshop will need to pre-register by sending an email with the subject "Reservation" and then include in the body of the email their "full name and discipline". Emails should be sent to incubator@revolvingartincubator.com. 
Click here to view the workshop schedule and follow RAI on Instagram for regular updates.