David Koloane, South African artist and activist passes away at 81. He was born in Alexandra in 1938 and was a pioneering figure among black artists during the apartheid era.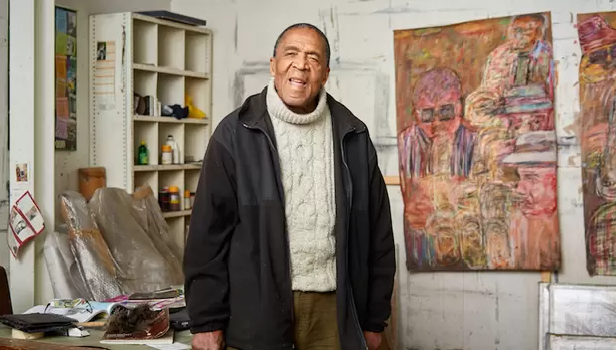 David Koloane, one of South Africa's most revered artist and activist during apartheid, has passed away. He was 81 years old. 
Koloane's career in the arts spanned over 40 years of extensive work as an artist as well as curating and writing. He was relentless in addressing political oppression and human right issues experienced by black South Africans. 

One of his significant achievements was providing the first permanent studio space – The Bag Factory in Johannesburg – for black artists. It was an unprecedented effort at the time. Along with many artists and curators, he also established the Federated Union of Black Artists Arts Centre (FUBA) and was appointed the head of its Fine Art section. 
In 2008, he received a Lifetime Achievement Award presented by the Arts and Culture Trust. The prestigious award is given to people who have pursued and reflected excellence in the South African arts and culture space. 
Koloane represented South Africa at the 55th Venice Biennale in 2013. His work is currently the subject of survey at the Iziko South African Museum in Cape Town. 
He impacted many lives by paving the way and creating opportunities for black artists to thrive at a time when oppression was rife in South Africa. His legacy lives on and he will be sorely missed.