"There are Even Moonbeams We Can Unfold" is a solo exhibition of recent works by Ruby Onyinyechi Amanze, opening  May 19 2018 at the Goodman Gallery in Capetown.
This body of work draws its title from a poem by André Breton that speaks to the poetic fluidity of space. The exhibition comprises of new work, as well as several works on paper produced during a 2016/17 residency at The Drawing Centre in New York.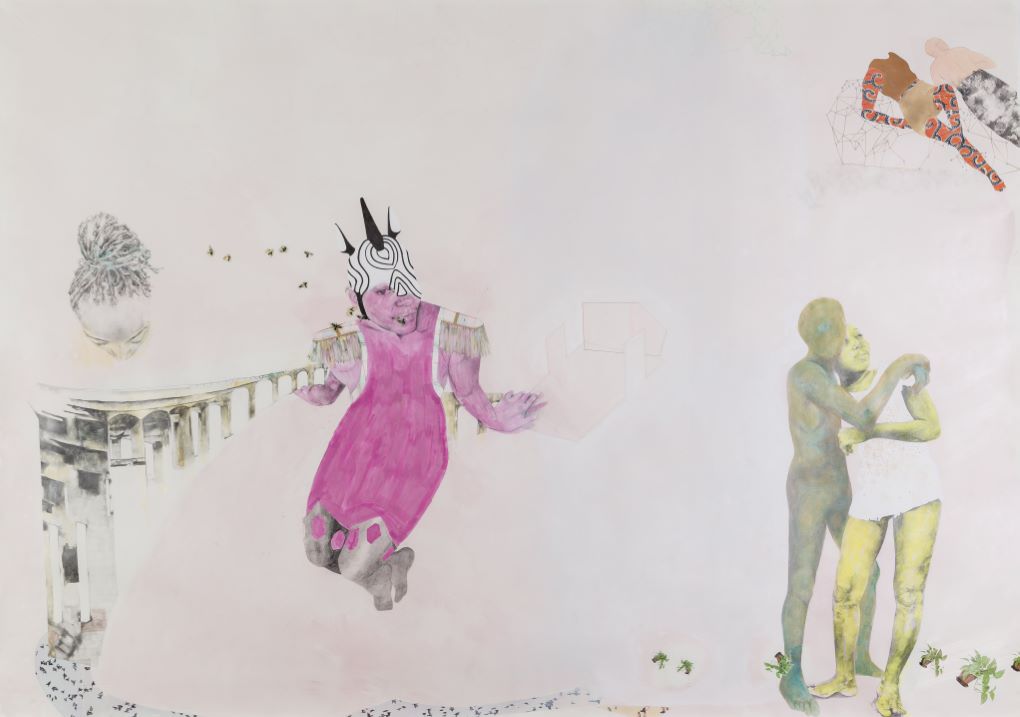 Amanze's drawings lure viewers into a broad, timeless alternate world where cohort of beings move through it freely interacting with one another in this malleable space she has created. Amanze with these drawings, advocates for the imagined construct of space and the nuance of characters that can be read primarily as form and shape.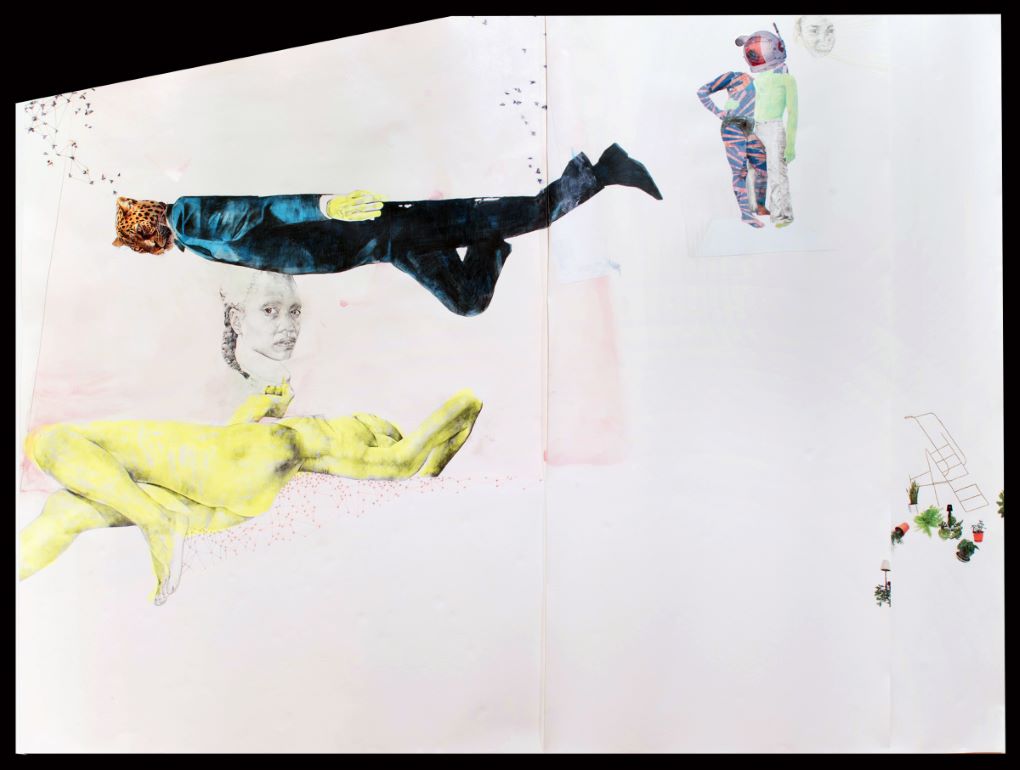 Ruby Amanze's work is primarily focused on drawings on paper. Her large-scale drawings explore space, play, magic and hybridity. Although born in Nigeria, she grew up in the UK and later studied in the U.S. where she earned her B.F.A., Summa Cum Laude, from Tyler School of Art, Temple University, and her M.F.A. from Cranbrook Academy of Art.
Amanze currently resides in New York where she is an artist-in-residence at the Queens Museum and in the Drawing Center's Open Sessions Program.
This exhibition will be on view until June 16 2018.