There's No Such Thing as Solid Ground is Otobong Nkanga's solo exhibition spanning installation, performance, drawing, poetry and storytelling, showing at the Gropius Bau, Berlin. The exhibition, which commenced on July 10, 2020, is based on the complex, ever-changing relationship between people, land, structures of repair and care, including elements like flora and fauna, and natural mineral resources.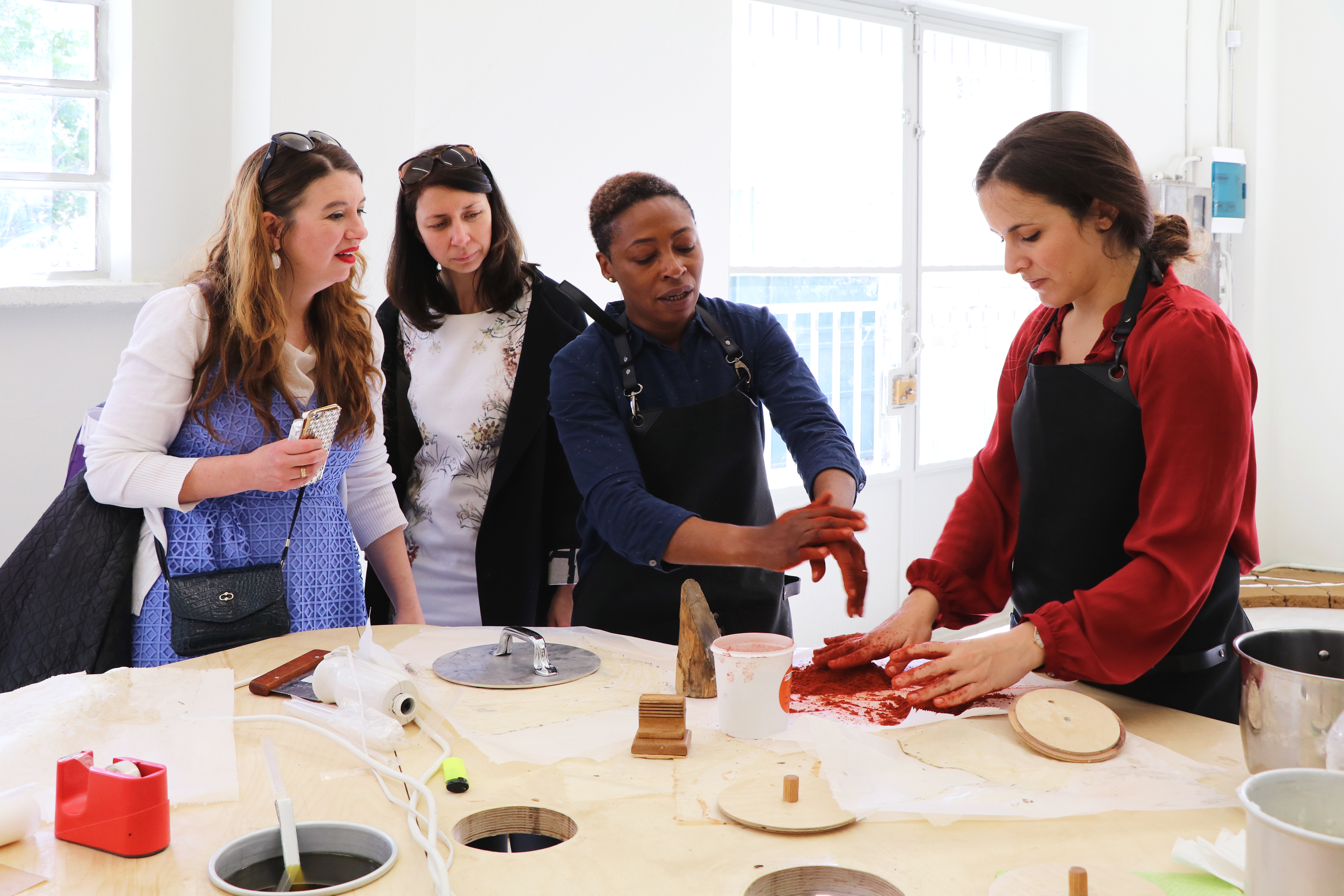 During her stay as an artist-in-residence at the Gropius Bau last year, Nkanga built on an existing work, 'Carved to Flow', which was initiated as part of Documenta14 (2017) and now showing in this exhibition. Some other works to be encountered in the show include 'Taste of a Stone' (2010-2020), 'Diaspore' (2014/2020) – a performance installation with women who feel they belong to the Black, African/Afrodiasporic community, and her multi-channel sound work titled 'Wetin You Go Do? Oya Na' (2020).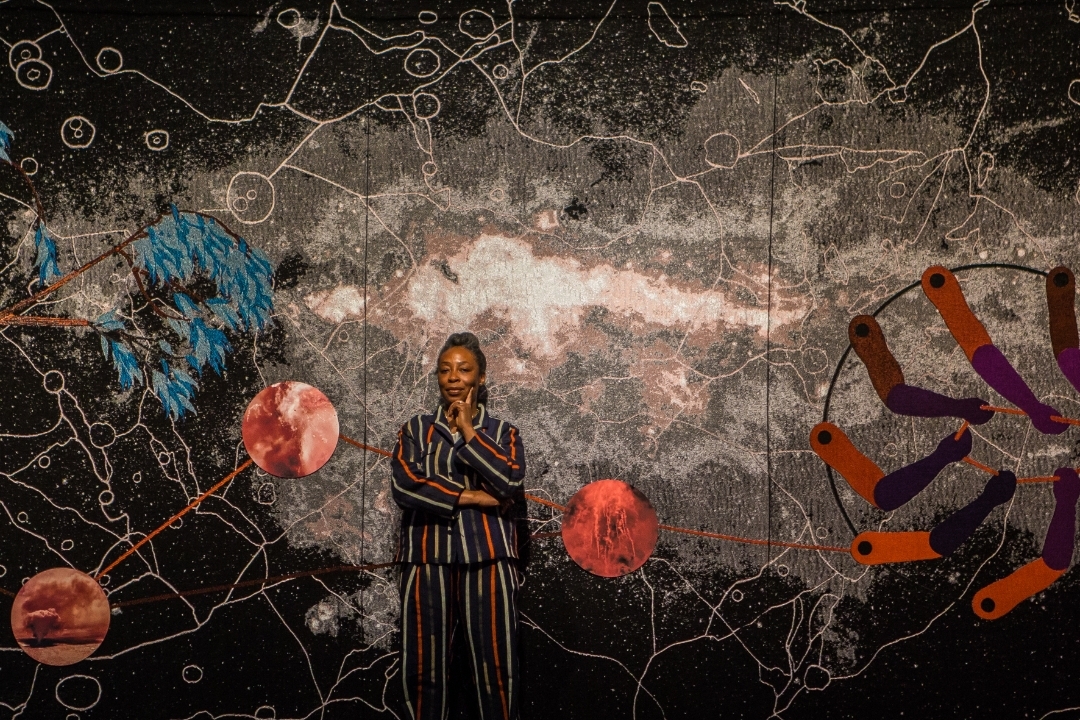 Nkanga's projects rediscover the limits of discourse and ideology. They deal with how to establish restorative care and responsibility beyond human dimensions. Her works are devoted to the rapid exhaustion of the planet at the rising cost of algorithmic capitalism. The artist explains: "In the Yoruba or Igbo philosophies, for example, you cannot think, exist and stay in the space of this world without considering the air, the wind, the tree or the seasons."
Curated by Stephanie Rosenthal with Clara Meister, There's No Such Thing as Solid Ground tells of emotional intelligence, circular time and the visualisation of healing.
The exhibition is on view until December 13, 2020.