The St John's Hospital in Bruges, Belgium, is currently showing large works and installations by renowned Nigerian-Belgian artist Otobong Nkanga, covering an area of more than 2,500m² on its ground floor and in its famous wooden attic. Titled 'Underneath the Shade We Lay Grounded', the exhibition is organised and presented by Musea Brugge.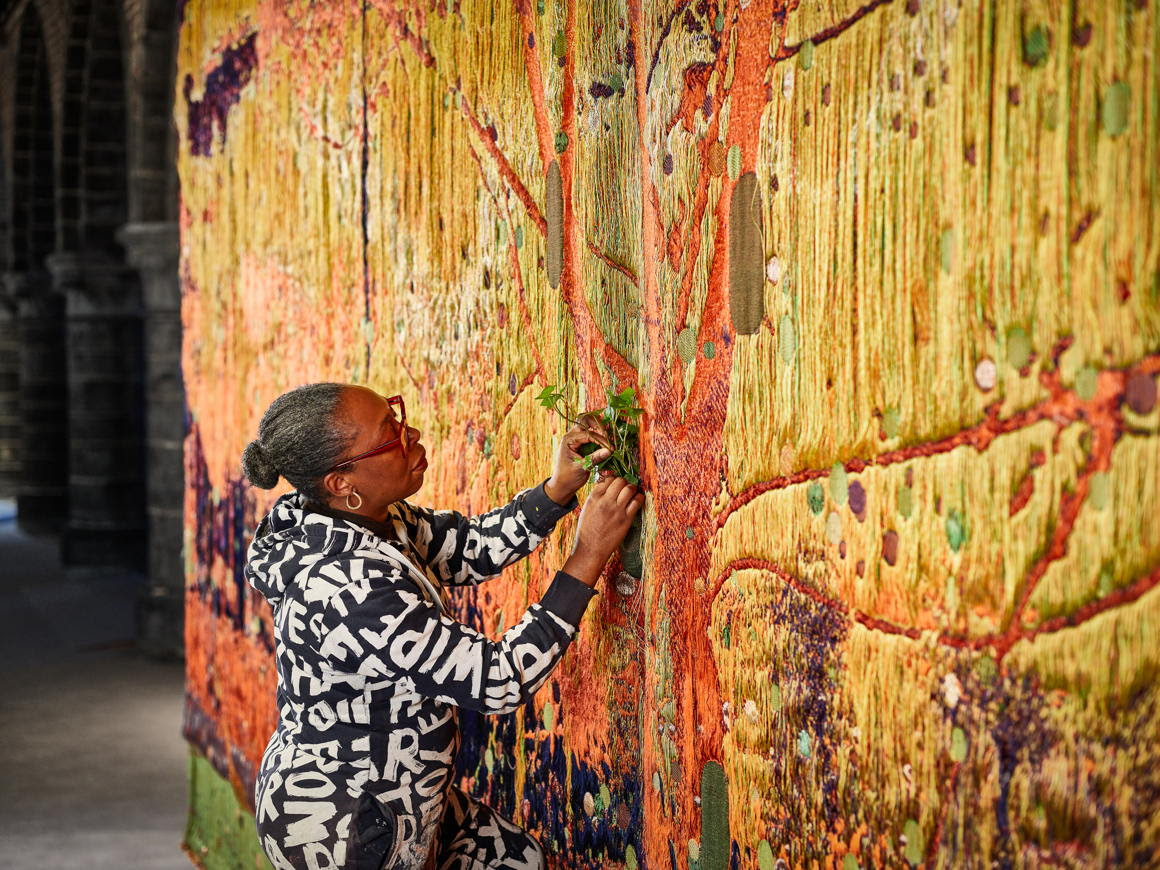 Curated by Michel Dewilde, 'Underneath the Shade We Lay Grounded' is Nkanga's attempt to create dialogue with the city of Bruges and the St John's Hospital while offering a channel for healing through connection with her works. Central to the exhibition is the concept of grounding and reconnecting people with their material, spiritual and cultural environment.
On the ground floor is a new version of Nkanga's well-known piece Taste of a Stone. This version features white pebbles and natural stones that serve as a free podium for word, music, song and performance. She hopes it will be a refuge for reflection, dialogue and recovery. While in the hospital's attic, an impressive site with original wooden roof trusses, she presents a sculptural work titled Anamnesis. Anamnesis includes items such as the herbs, spices and other raw materials that used to be traded in Bruges. With this, she connects visitors not only with the memory of Bruges' past but also with the original trade routes between Europe and Africa.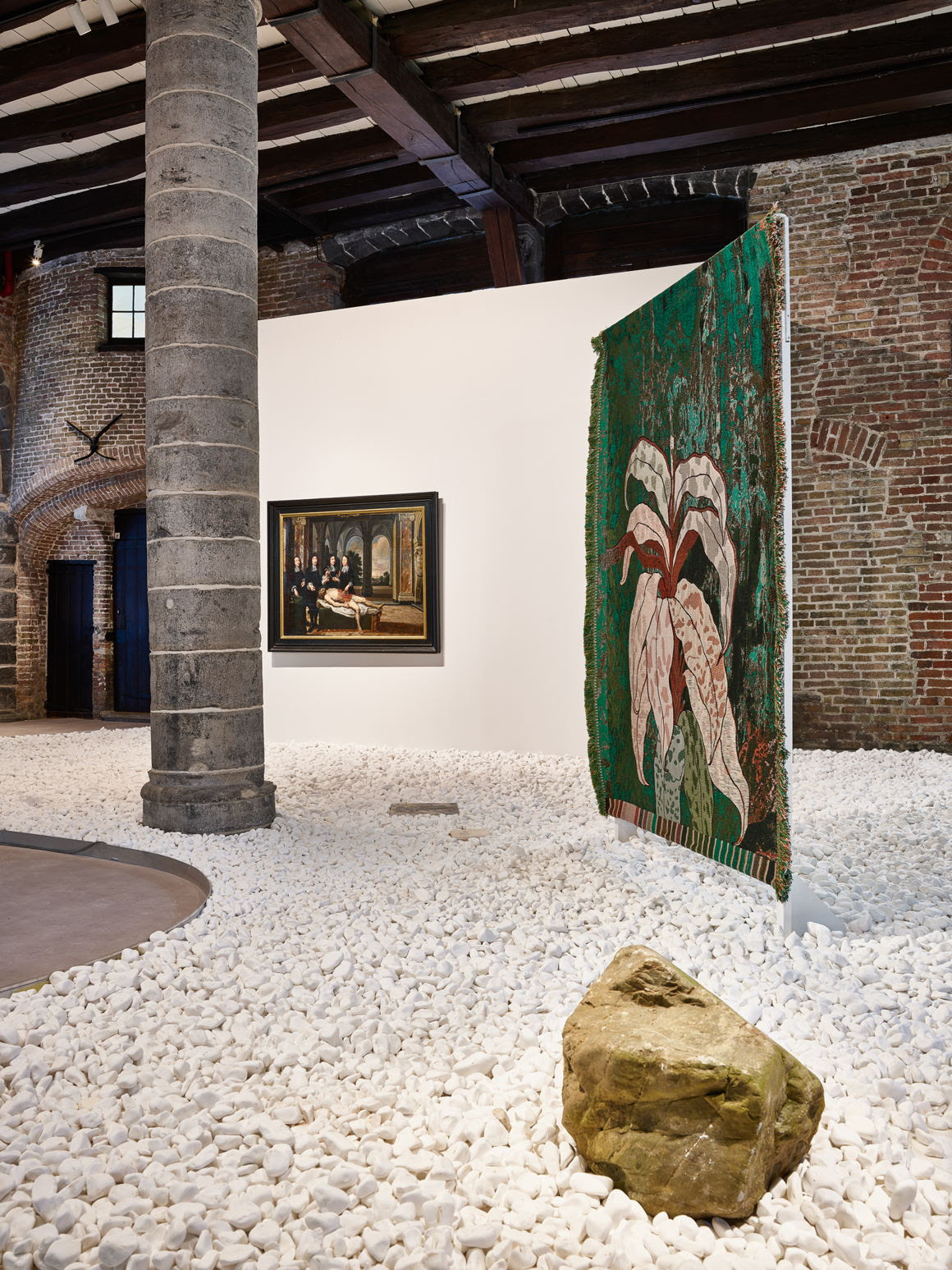 Nkanga, born in Kano, Nigeria, lives and works in Antwerp, Belgium. Famed for her large-scale installations and performances on the complexities of resources like soil and earth, Nkanga has become one of the most acclaimed contemporary artists working internationally. Her work explores concepts of identity, raw materials as a symbol for territory, power and conflict, land, people and labour exploitation, and globalisation and transformation. Some of her recent exhibitions include 'Acts at the Crossroads' (2019) at Zeitz MOCAA, Cape Town, 'Aging Ruins Dreaming Only to Recall the Hard Chisel from the Past' (with Emeka Ogboh) at Sharjah Biennale, 2019, 'There's No Such Thing as Solid Ground' (2020) at Gropius Bau, Berling and 'Of Cord Curling Around Mountains' (2021) at Castello di Rivoli Museo d'Arte Contemporanea, Italy.
A catalogue accompanying the exhibition includes texts by Koyo Kouoh, executive director and senior curator of the Zeitz Museum of Contemporary Art Africa in Cape Town and Omar Kholeif, director of collections and senior curator at the Sharjah Art Foundation. Other contributors include Michel Dewilde, curator of contemporary art at Musea Brugge and Elisa Bonduel from the faculty of medieval history at the University of Ghent.
'Underneath the Shade We Lay Grounded' opens to the public from June 25 to September 25, 2022, at St John's Hospital, Mariastraat 38, 8000 Bruges, Belgium.