On February 7, 2020, an exhibition of monochrome photography works by Berlin-based Nigerian artist, Akinbode Akinbiyi, titled "Six Songs Swirling Gracefully in Taut Air" opened at Gropius Bau, Berlin.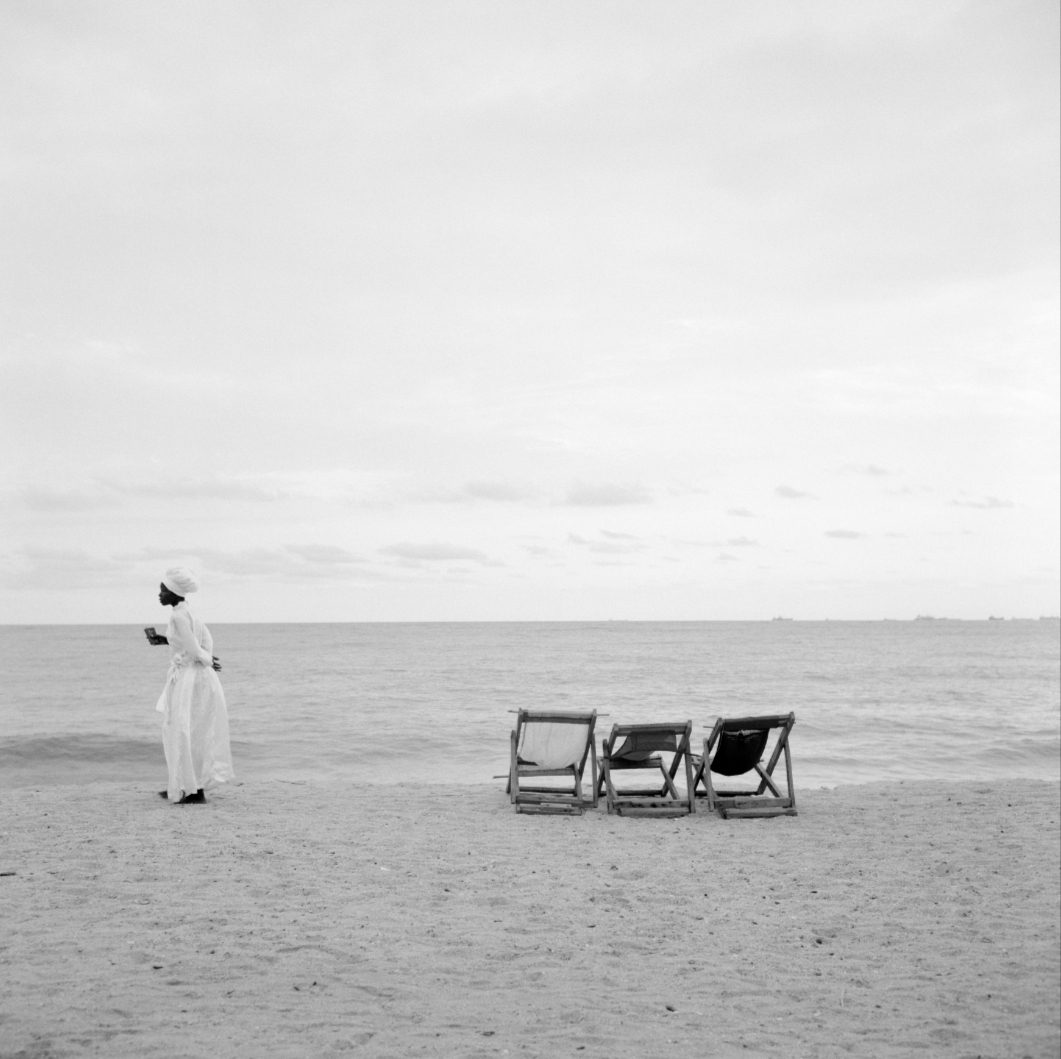 The exhibition brings together various long-term works, such as the internationally renowned series "Lagos: All Roads" and "African Quarter", featuring snippets of scenes and communal life in certain cities around the world, including Lagos, Berlin, Johannesburg, Bamako and Chicago.
In Akinbiyi's images, the subjects are often from everyday life that are easily overlooked in fast-paced cities and dense neighbourhood. He employs movement and wandering as a means for capturing social realities and the psychogeography of urban living.
When asked about how he chooses the cities in his projects, in an interview with Denisa Tomkova for Berlin Art Link, Akinbiyi said: "The cities chose me. They call out my name and if I am fully awake, I hear the call and gradually mend my way towards them…the buzz the flow of vehicular traffic, of human bodies scurrying and rushing to work, to schools, to institutions. The plethora of markets, shops, boutiques, malls and a seemingly endless flow of consumers, shoppers, hipsters walking the sidewalks of passageways." 
These inspirations are well reflected in his photographs, as we see through the lens of a keen observer. While on the move and at work, Akinbiyi keeps in mind the title of Langston Hughes autobiography "I Wonder as I Wander".
Akinbiyi, born 1946 in Oxford, England, is an artist, photographer, curator, and writer. He studied Literature and English in Nigeria, England, and Germany. His engagement with photography started in the mid-1970s in a self-taught practice. His photography is a window to the everyday life covering urban spaces and megacities. He lives and works in Berlin.
A renowned photographer, his works have been featured in various exhibitions and biennales in Tokyo, Paris, Philadelphia, Johannesburg, Havana and several other places. He was featured in one of the main exhibitions at Documenta 14.
"Six Songs Swirling Gracefully in Taut Air" is on view until May 17, 2020.