'The Milk of Dreams', the 59th International Art Exhibition of La Biennale di Venezia officially opened to the public on Saturday, April 23 after an opening ceremony and awards presentation at Ca' Giustinian, the headquarters of La Biennale di Venezia.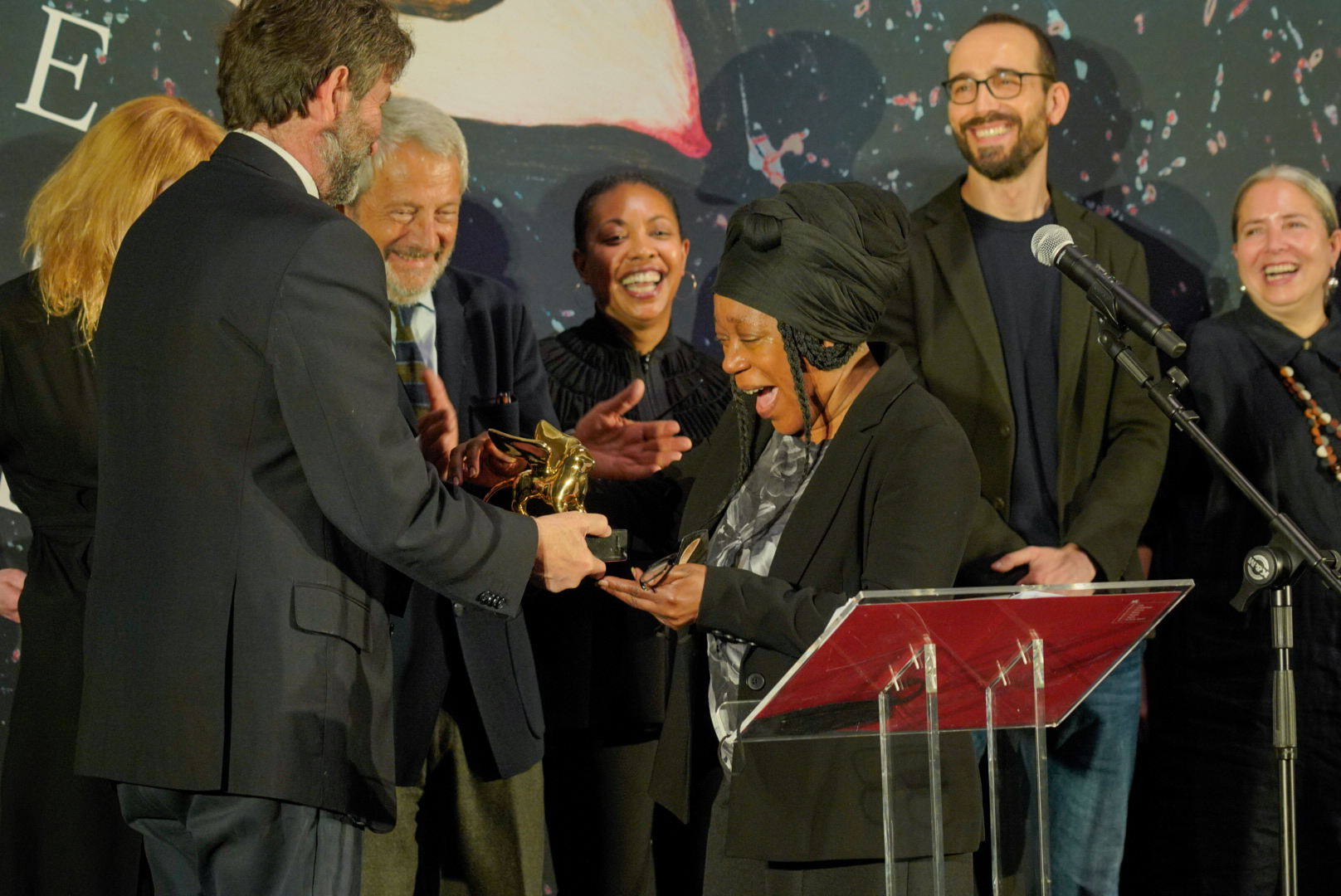 The international program, accompanied by national and collateral exhibitions, features 213 artists from 58 countries. More than 180 of these artists have never had their work in the International Art Exhibition until now and for the first time in its 127-year history, the Biennale includes a majority of women and gender non-conforming artists, and 80 new projects were conceived specifically for this exhibition. 
Curated by Cecilia Alemani, 'The Milk of Dreams', is a reawakening of Surrealists' brew. The title comes from a book of fantastical writing and illustrations by the same name by the Surrealist artist Leonora Carrington (1917–2011), in which she describes a magical world where life is constantly re-envisioned through the prism of the imagination. It is a world where everyone can change, be transformed, become something or someone else; a world set free, brimming with possibilities. Looking at the invited international artists and artists showing at the different pavilions, the diverse representations and the recipients of this year's Golden Lions, one gets a glimpse of the new possibilities Alemani hopes for in the world, particularly, people that should be more visible and recognised in the art world.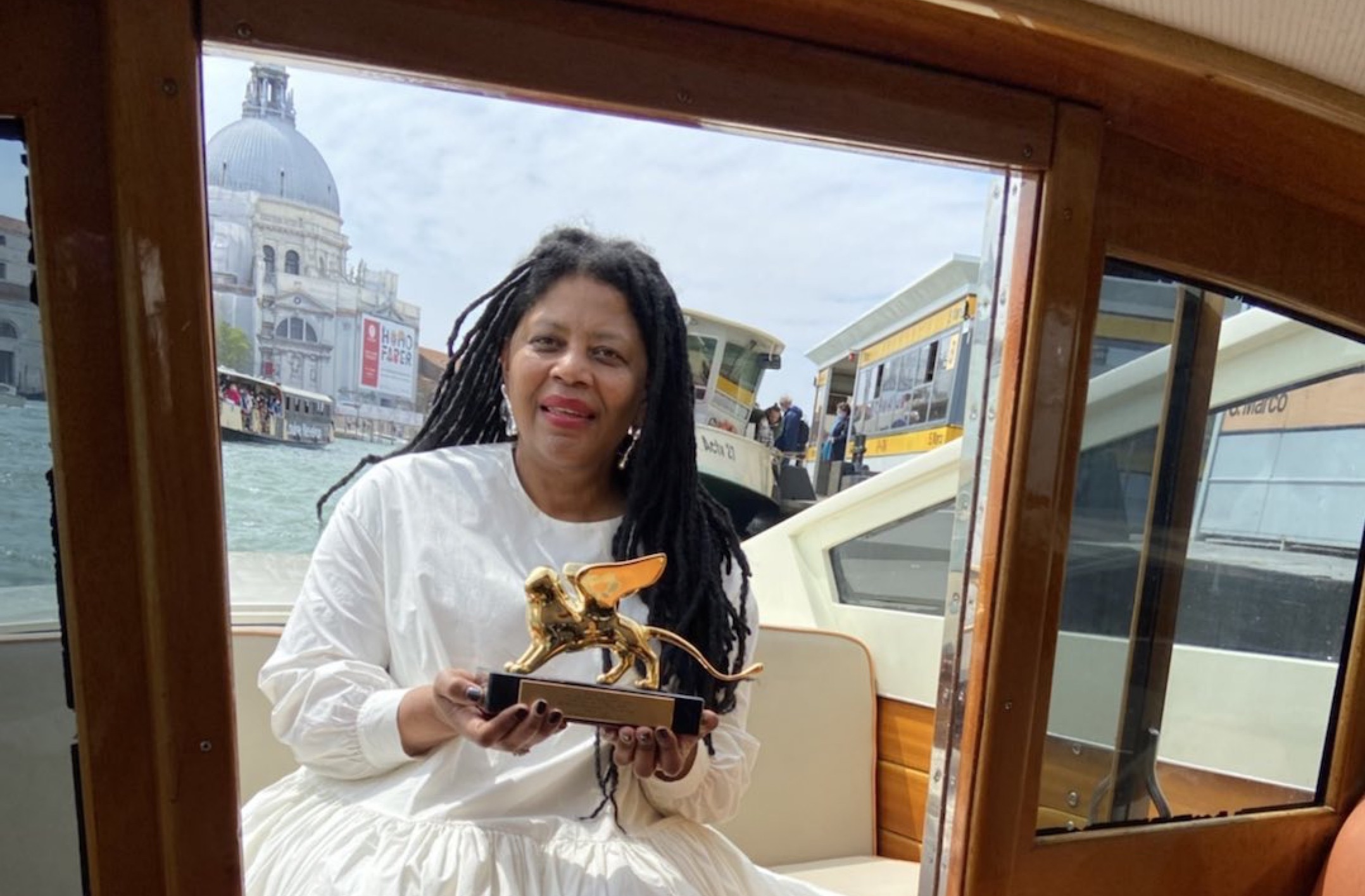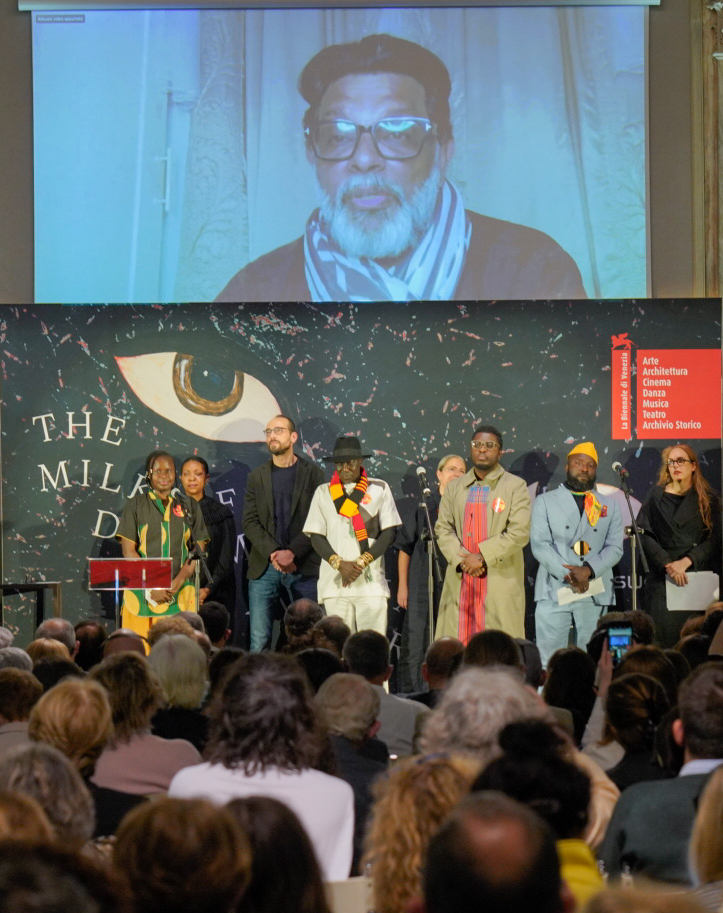 This year's top prizes were presented to two phenomenal Black women artists: Simone Leigh received the Golden Lion for the Best Participant and Sonia Boyce received the Golden Lion for Best National Participation on behalf of Great Britain. Uganda, a country participating for the first time, received a Special Mention for National Participation. Two other women, German artist Katharina Fritsch and the Chilean artist Cecilia Vicuña, won the Golden Lions for Lifetime Achievement. The jury for this year's awards was led by Adrienne Edwards and included Lorenzo Giusti, Julieta González, Bonaventure Soh Bejeng Ndikung, and Susanne Pfeffer.
Though the presence and recognition of African and diaspora artists at the Venice Biennale is not new, it is still not the norm there and on the world stage. Thus, we salute the uniqueness of this moment, especially regarding Black women artists. 
Below is a representative selection of works by artists from Africa and the diaspora currently showing in the international and national exhibitions. Photos by Adéọlá Ọlágúnjú for TSA Art Magazine. 
Simone Leigh – International Exhibition and the US Pavilion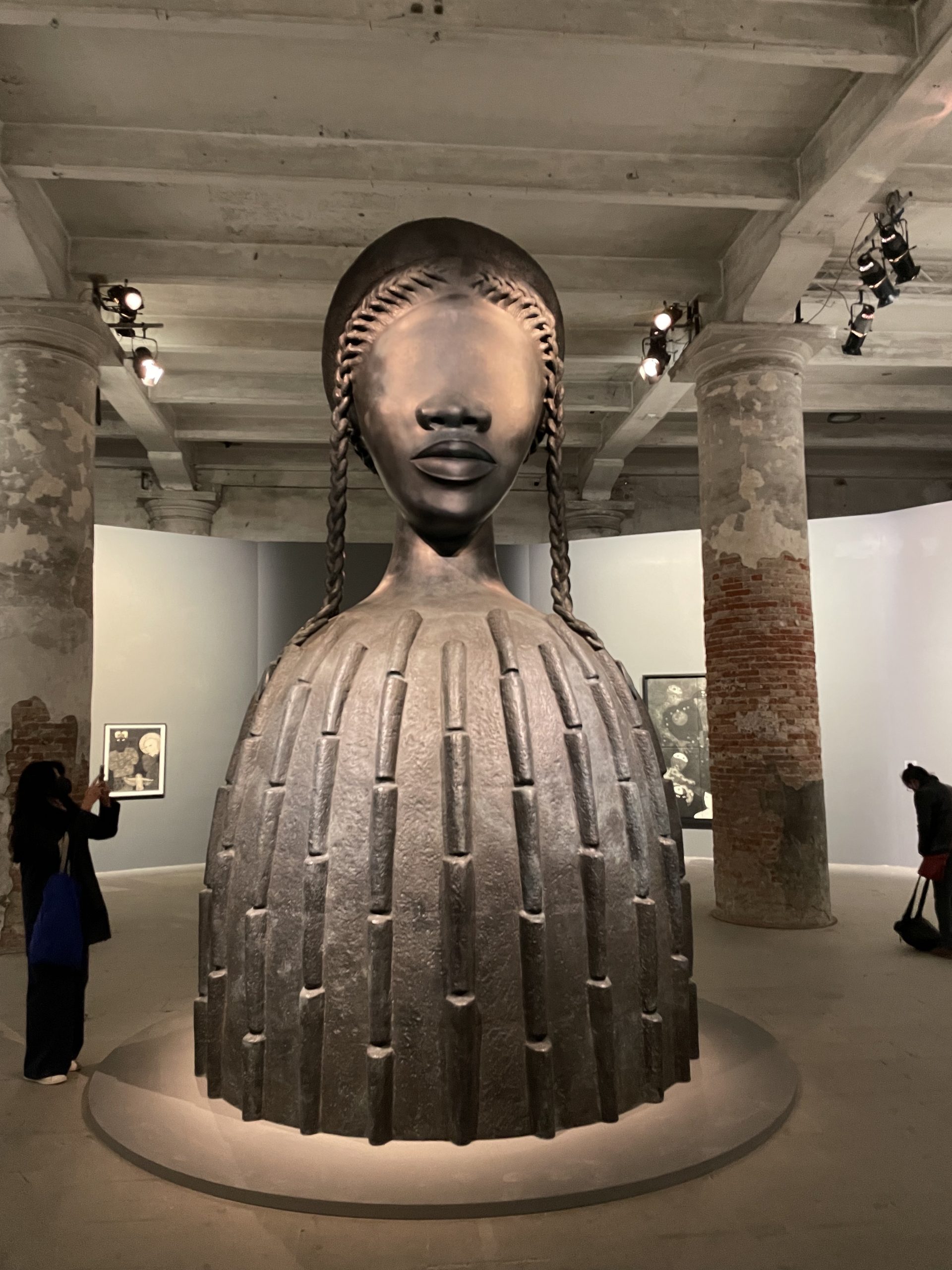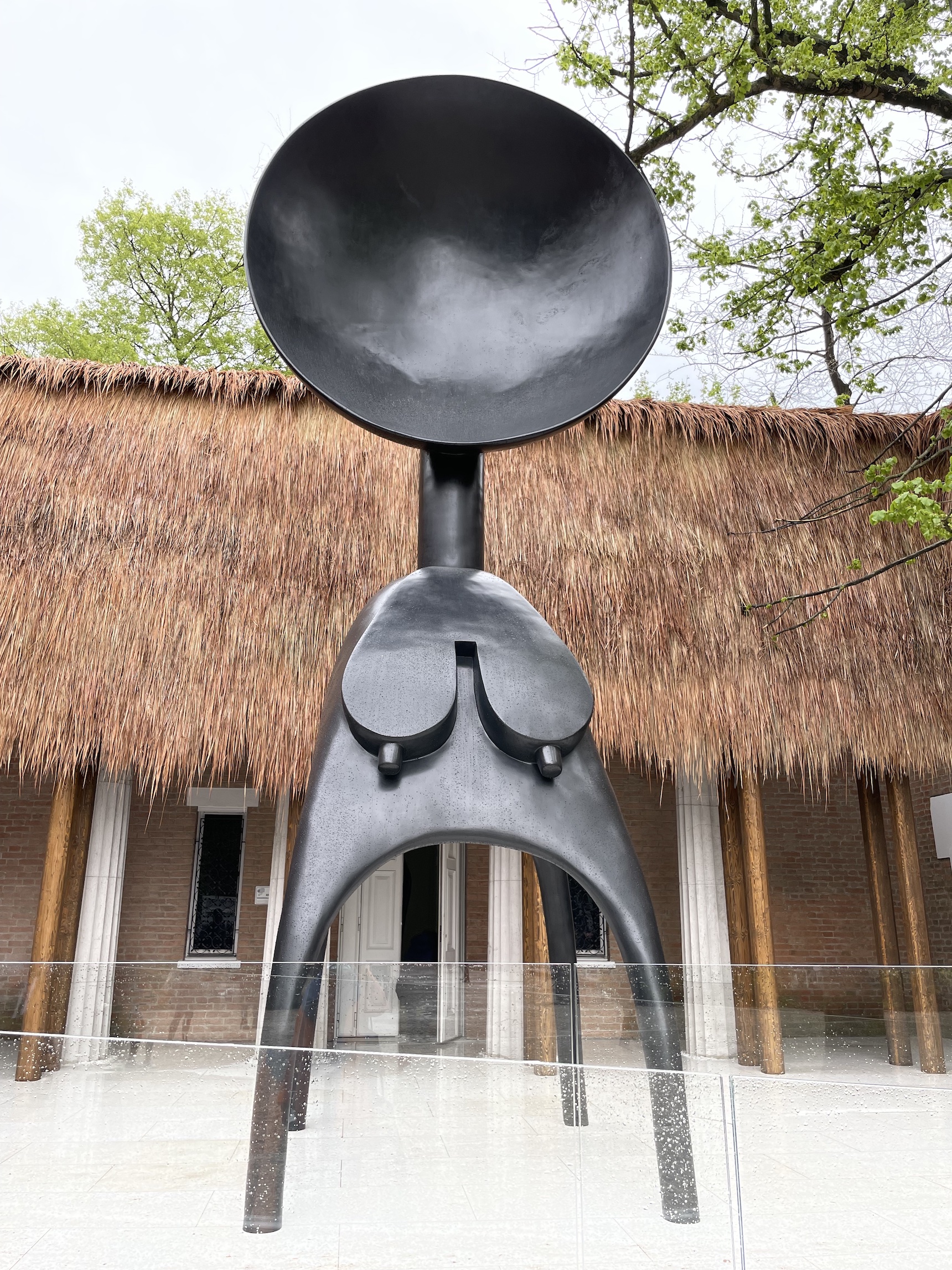 Kudzanai-Violet Hwami – International Exhibition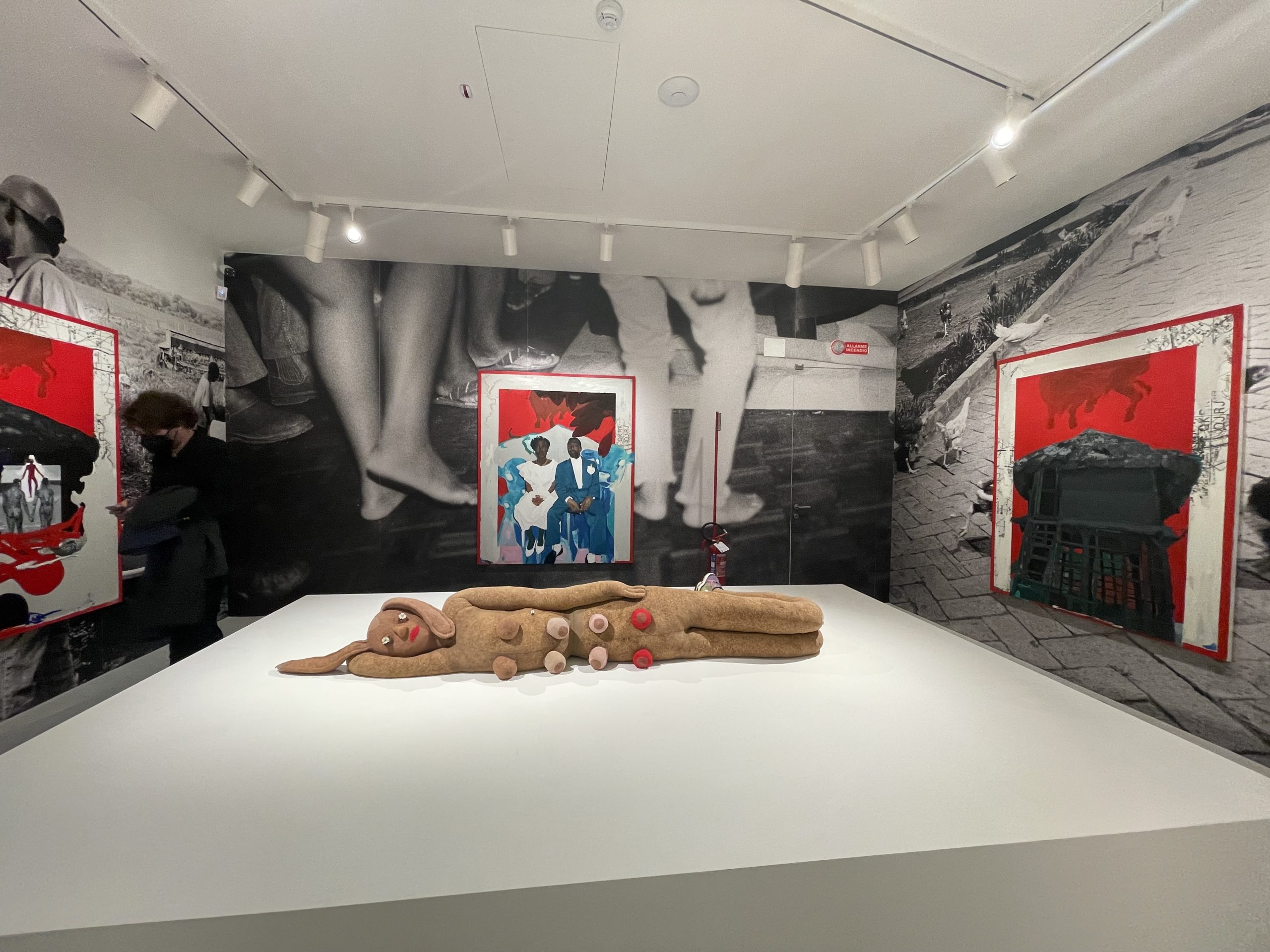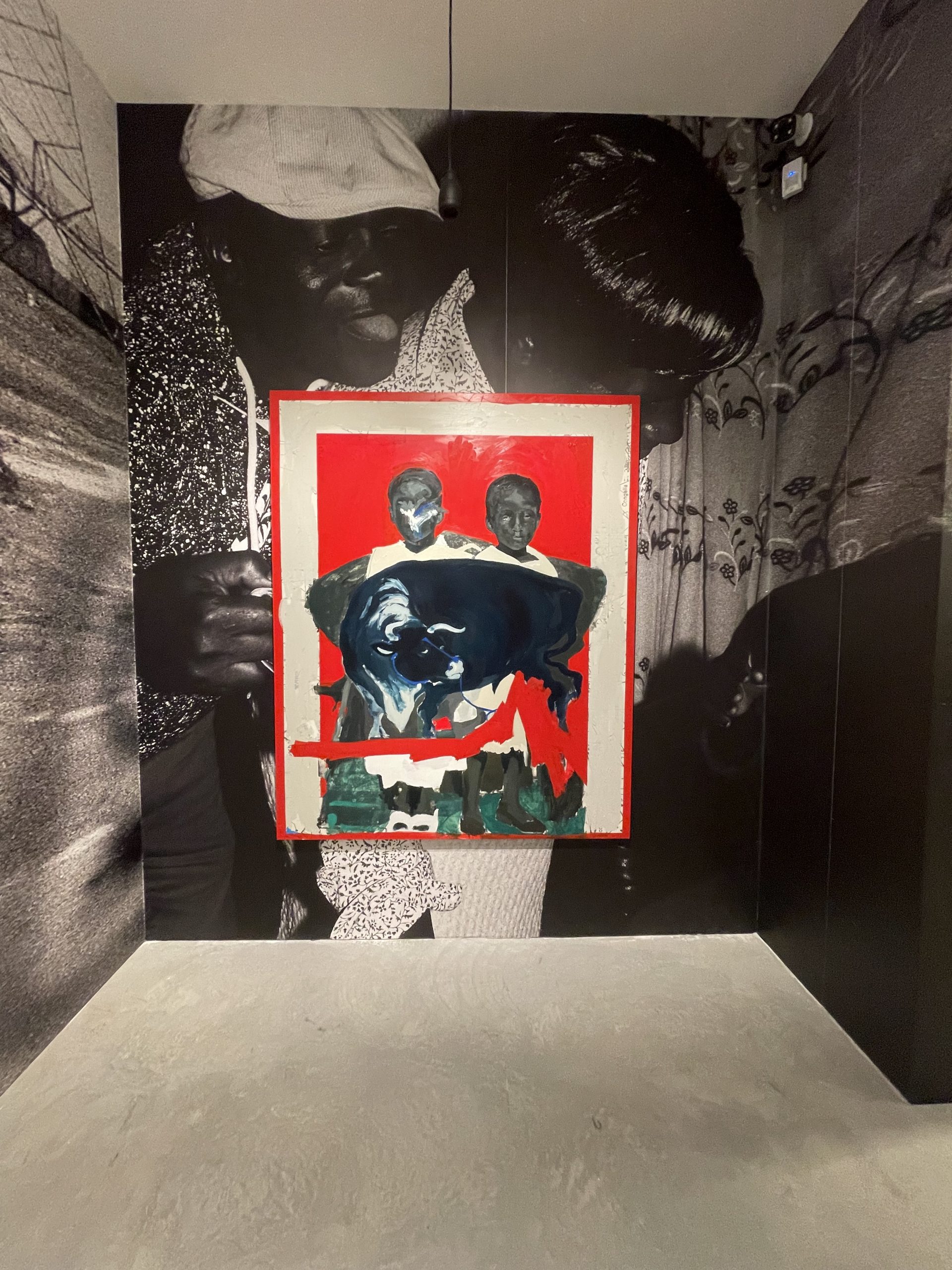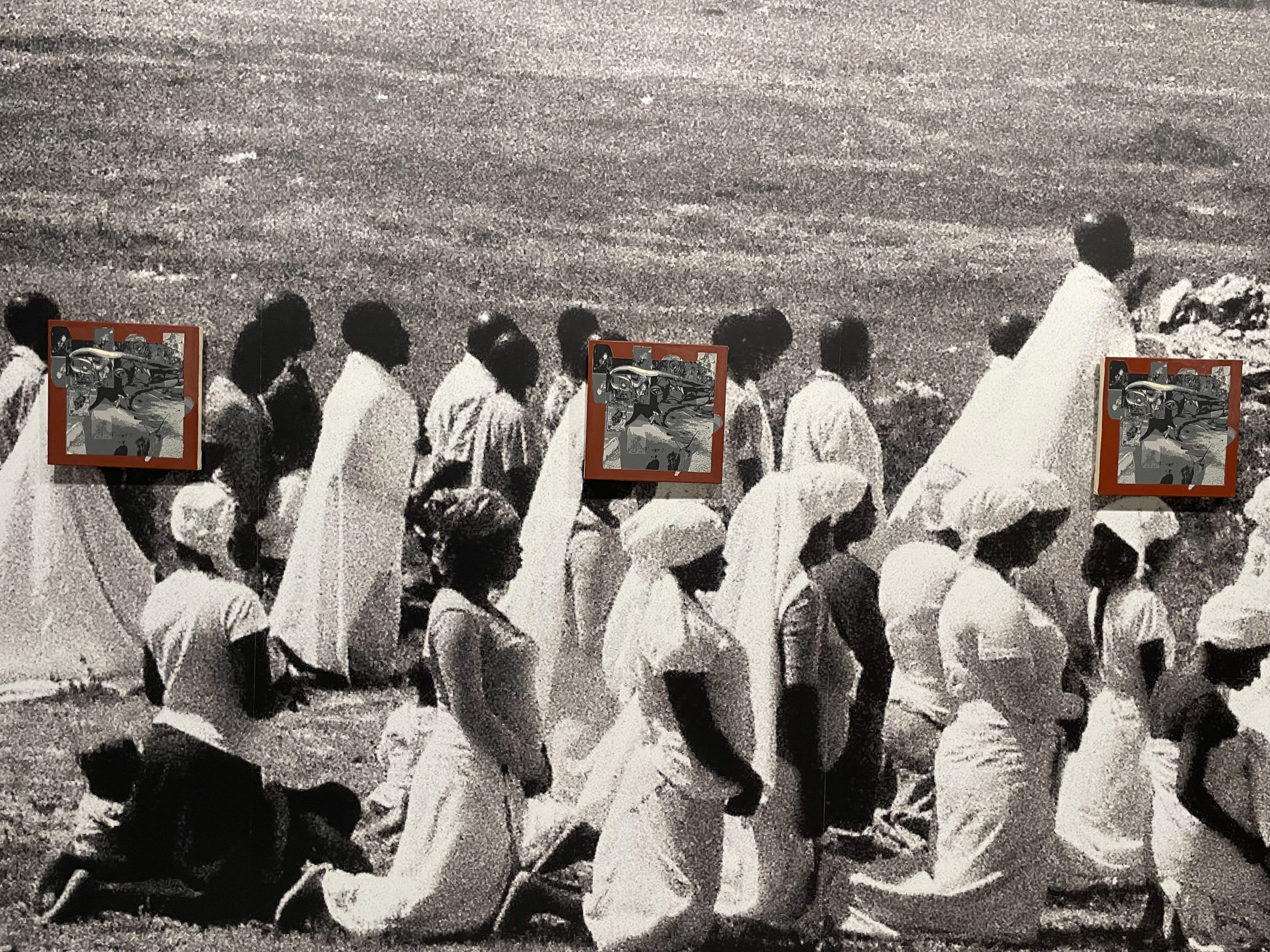 Uganda Pavilion – Acaye Kerunen and Collin Sekajugo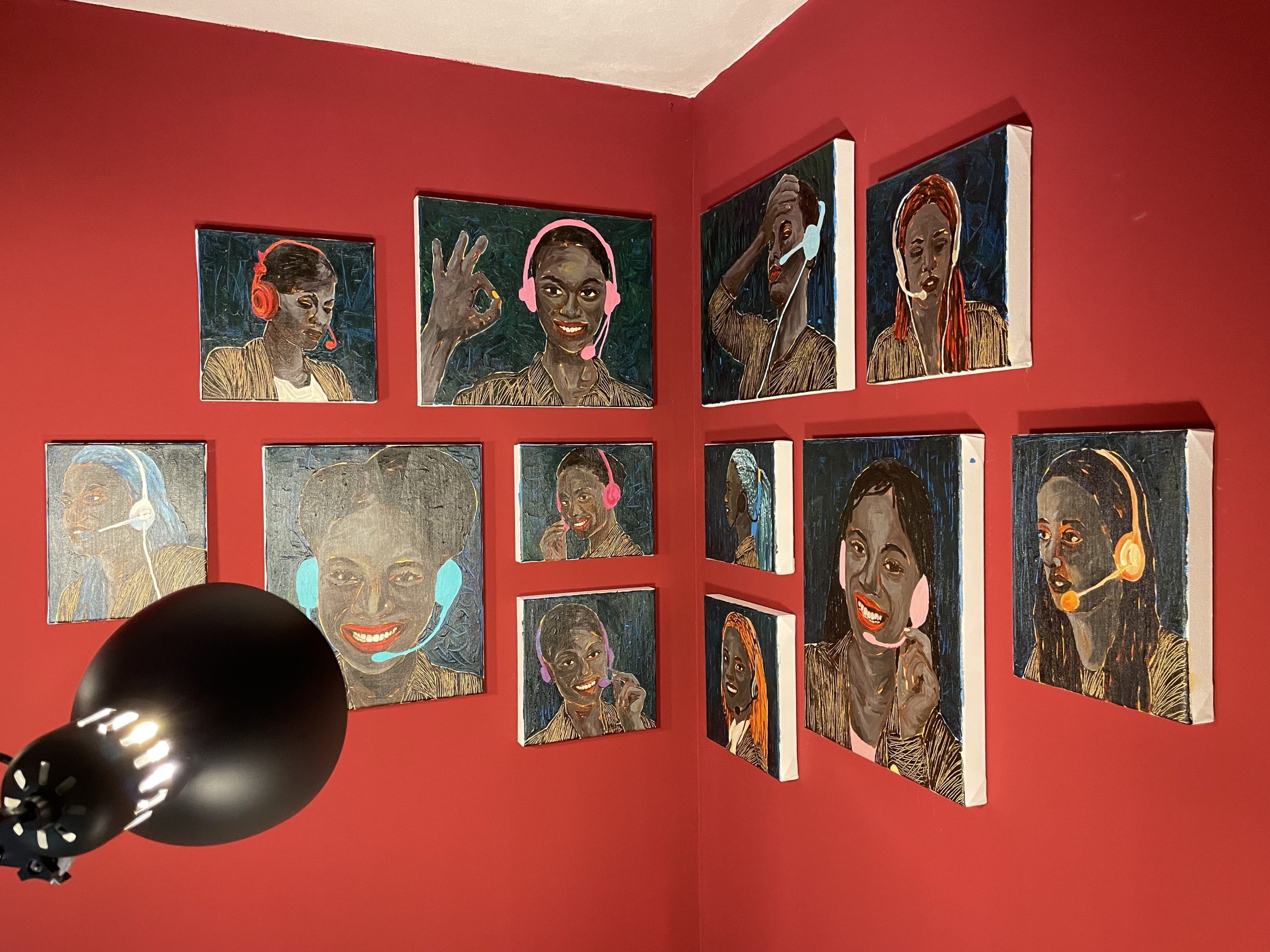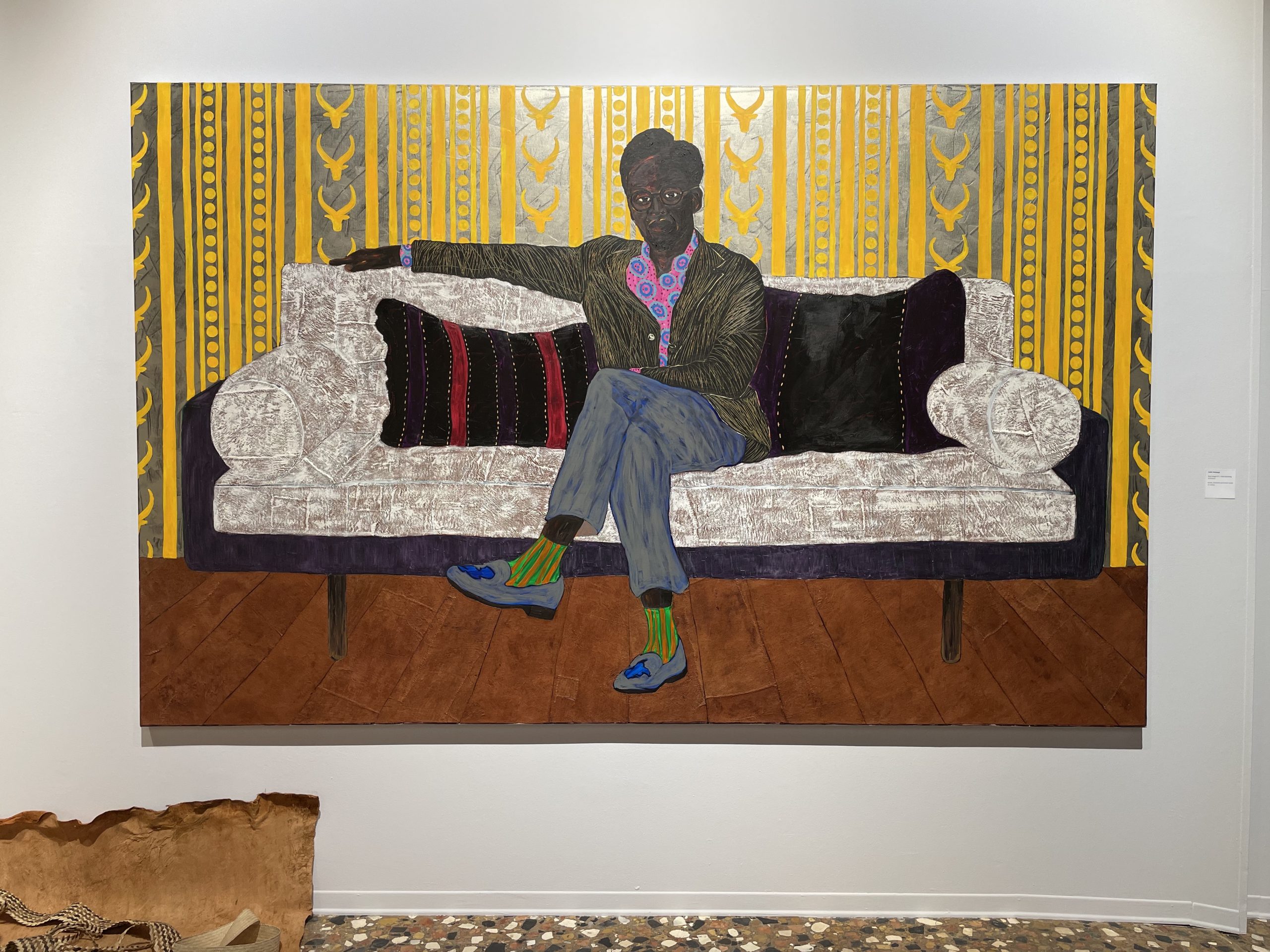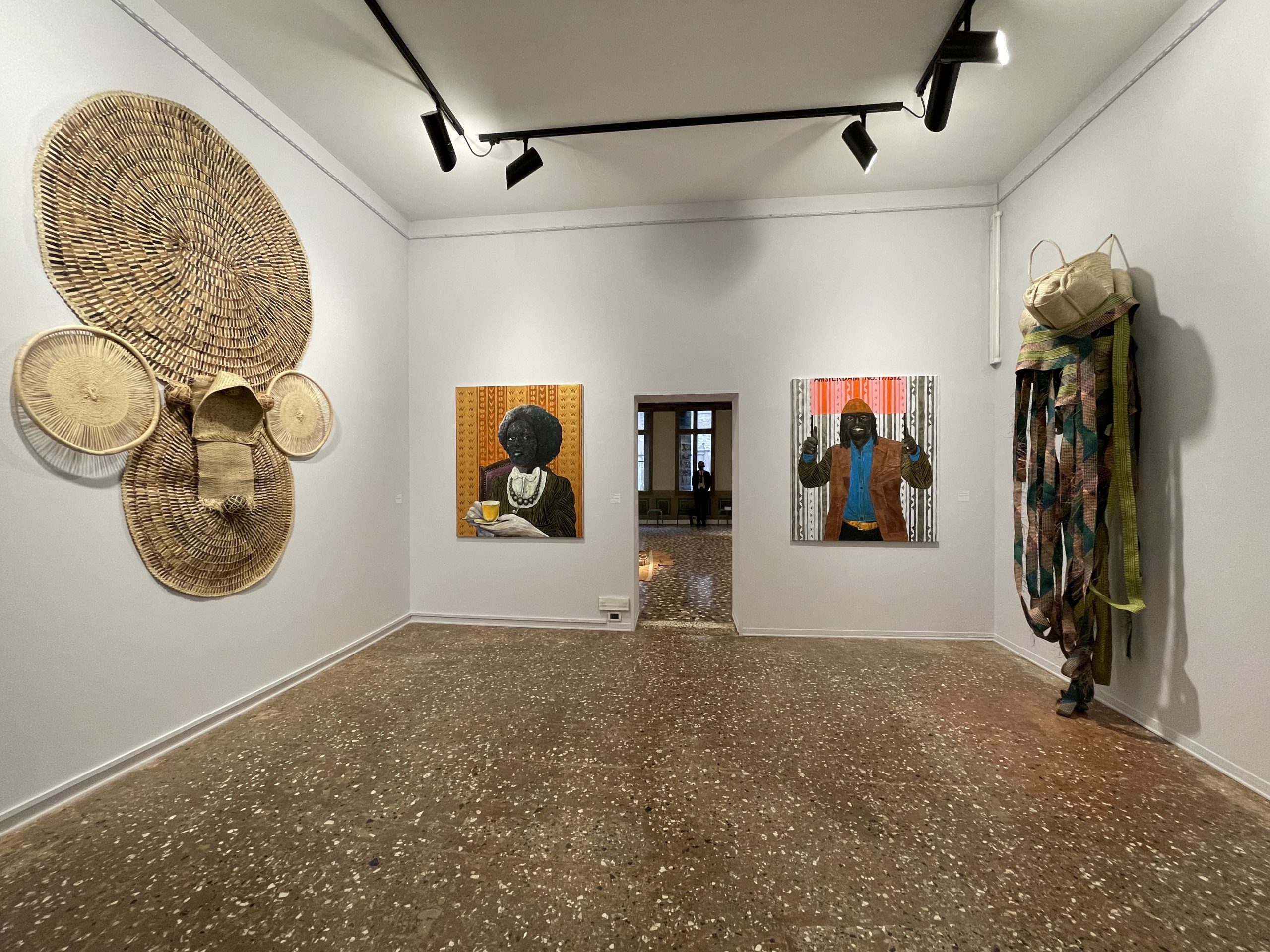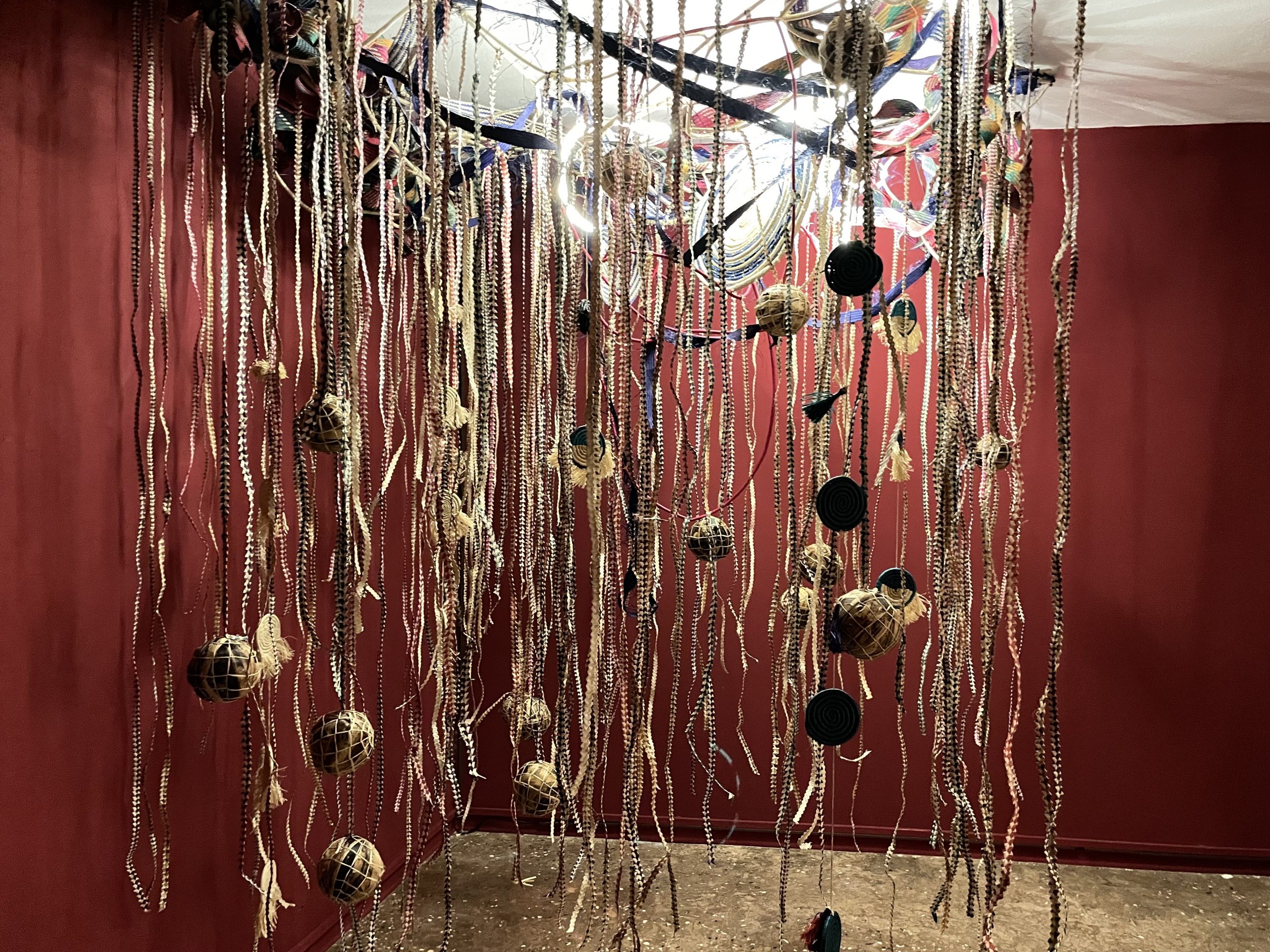 Portia Zvavahera -International Exhibition
Akosua Adoma Owusu – International Exhibition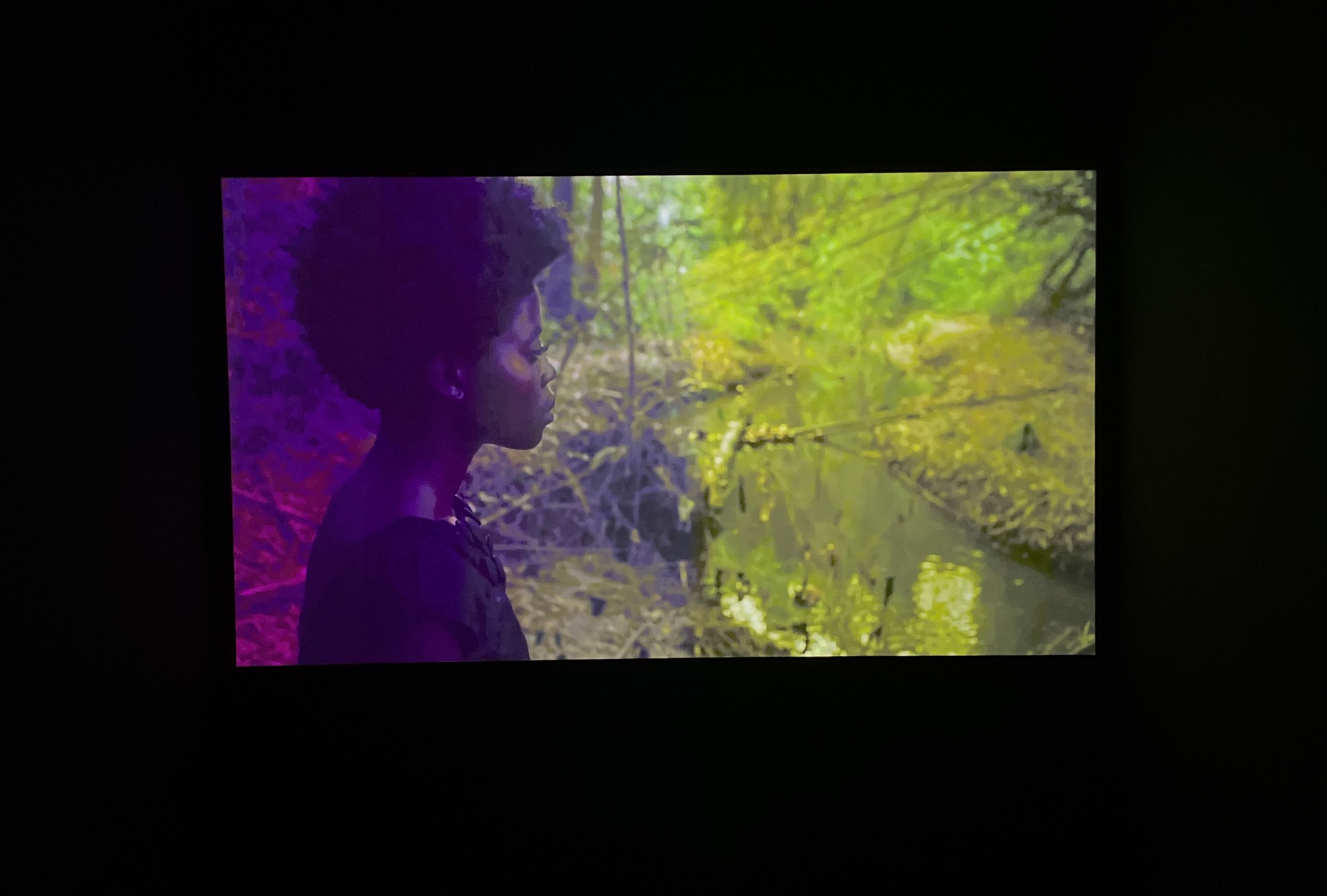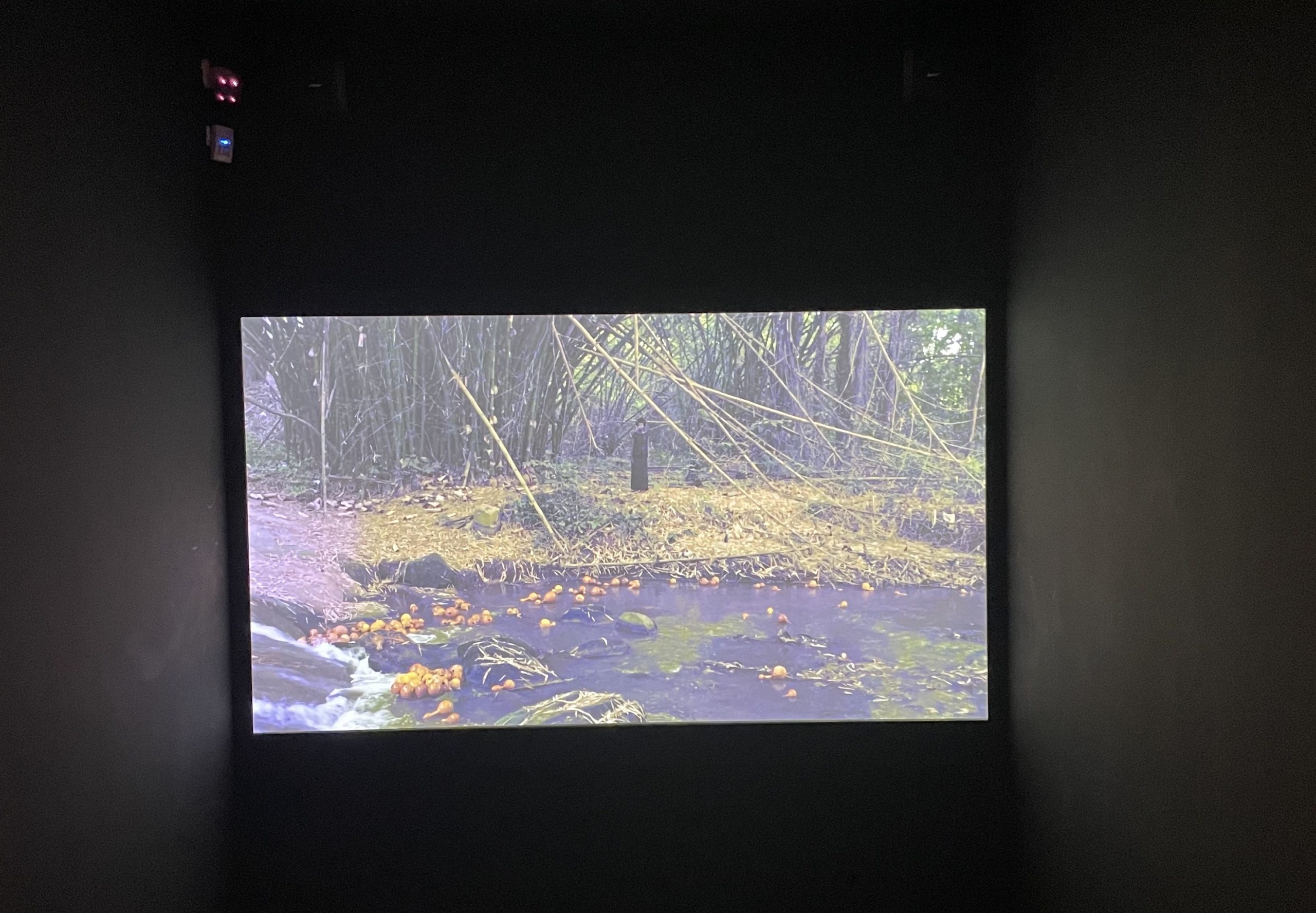 Ghana Pavilion – Na Chainkua Reindorf, Isaac Nana Opoku (Afroscope) and Diego Araúja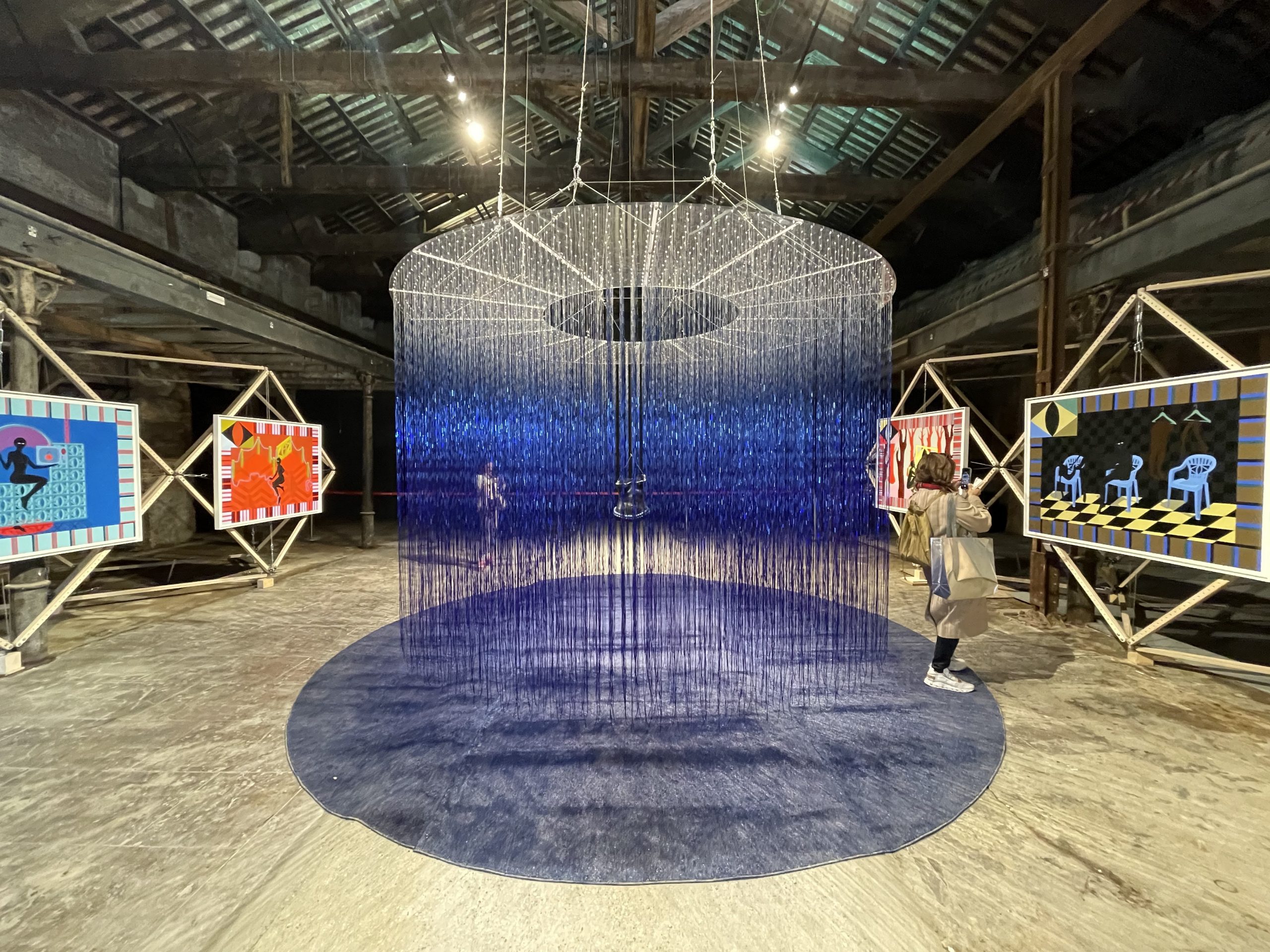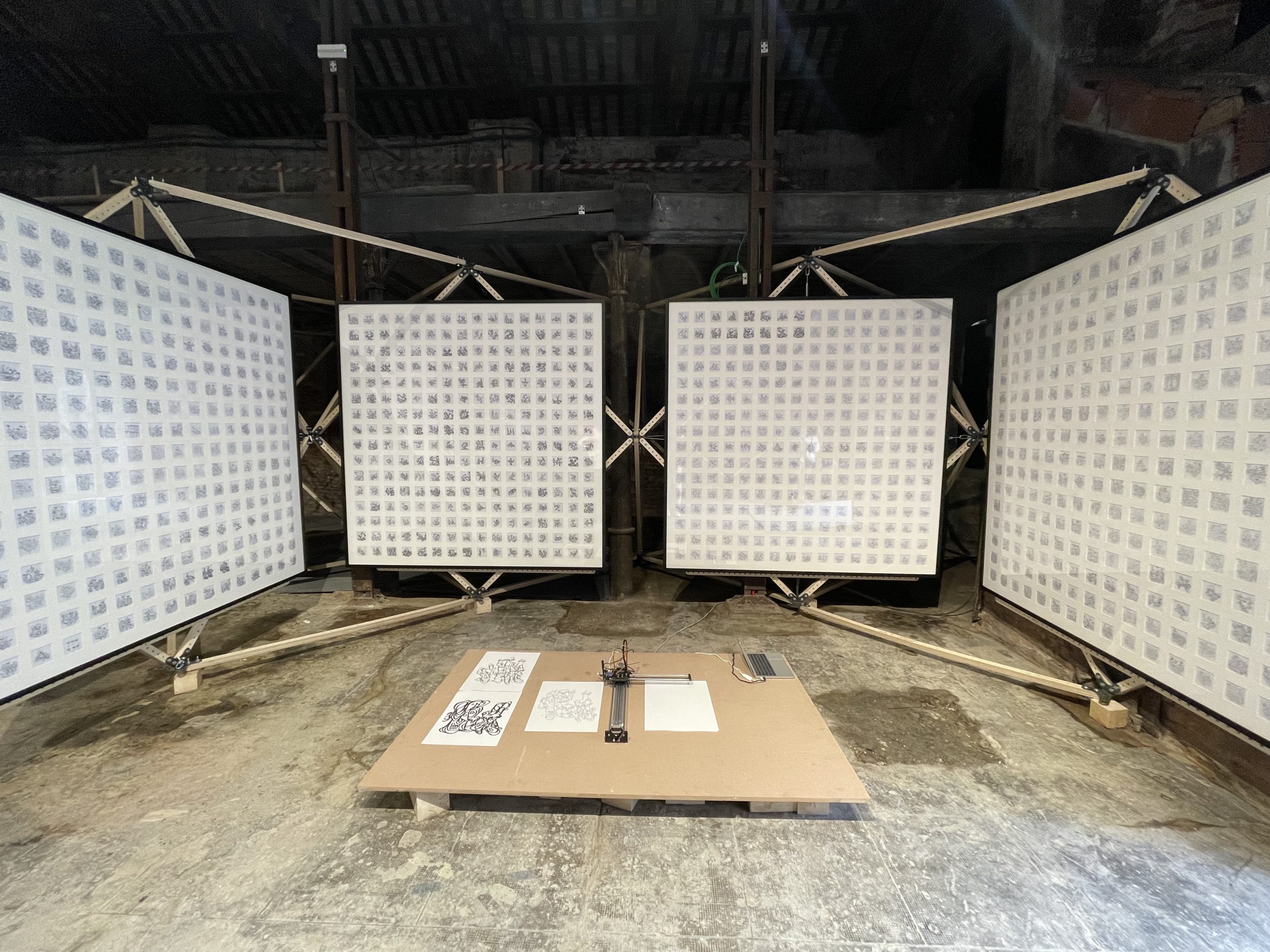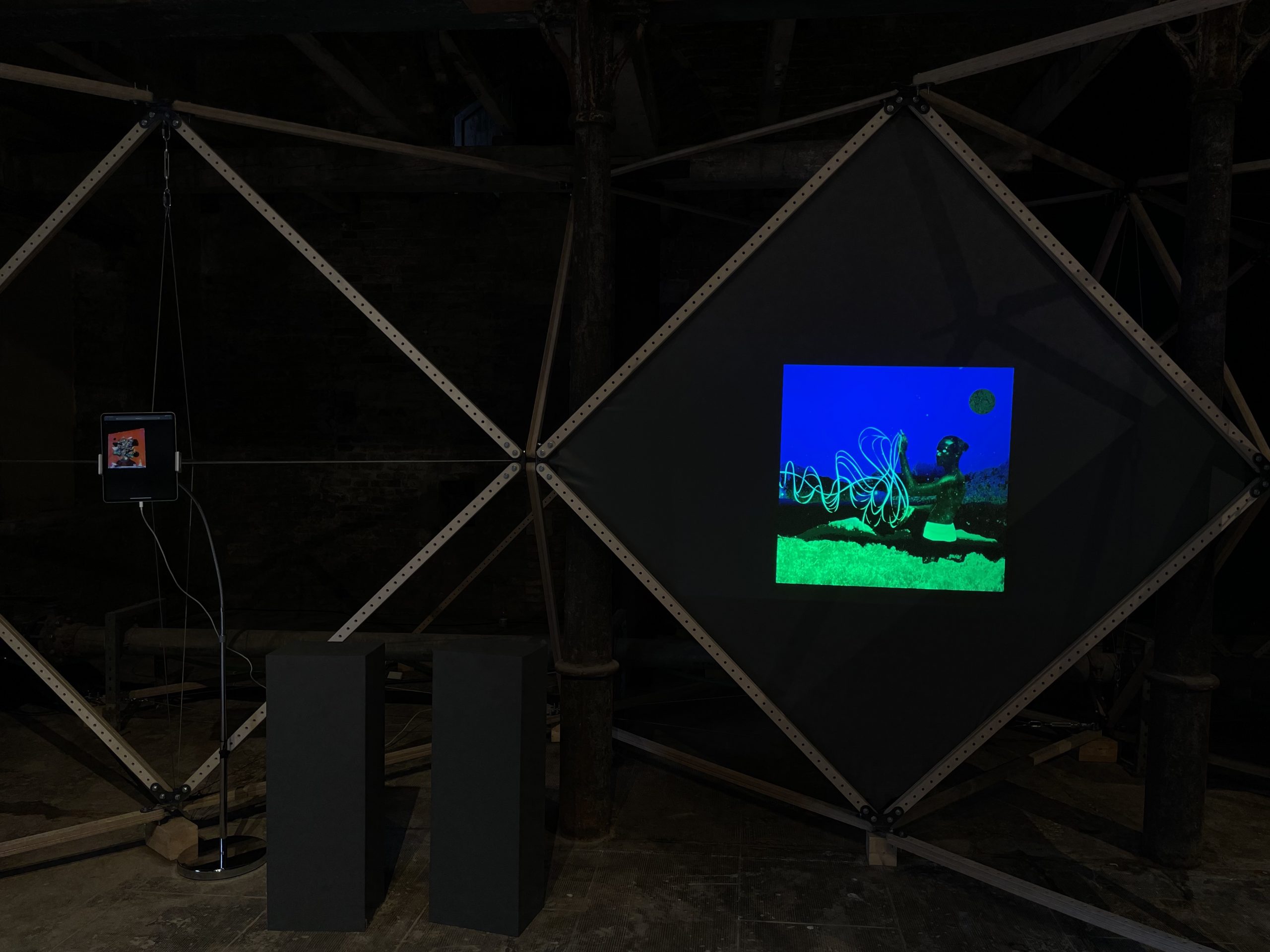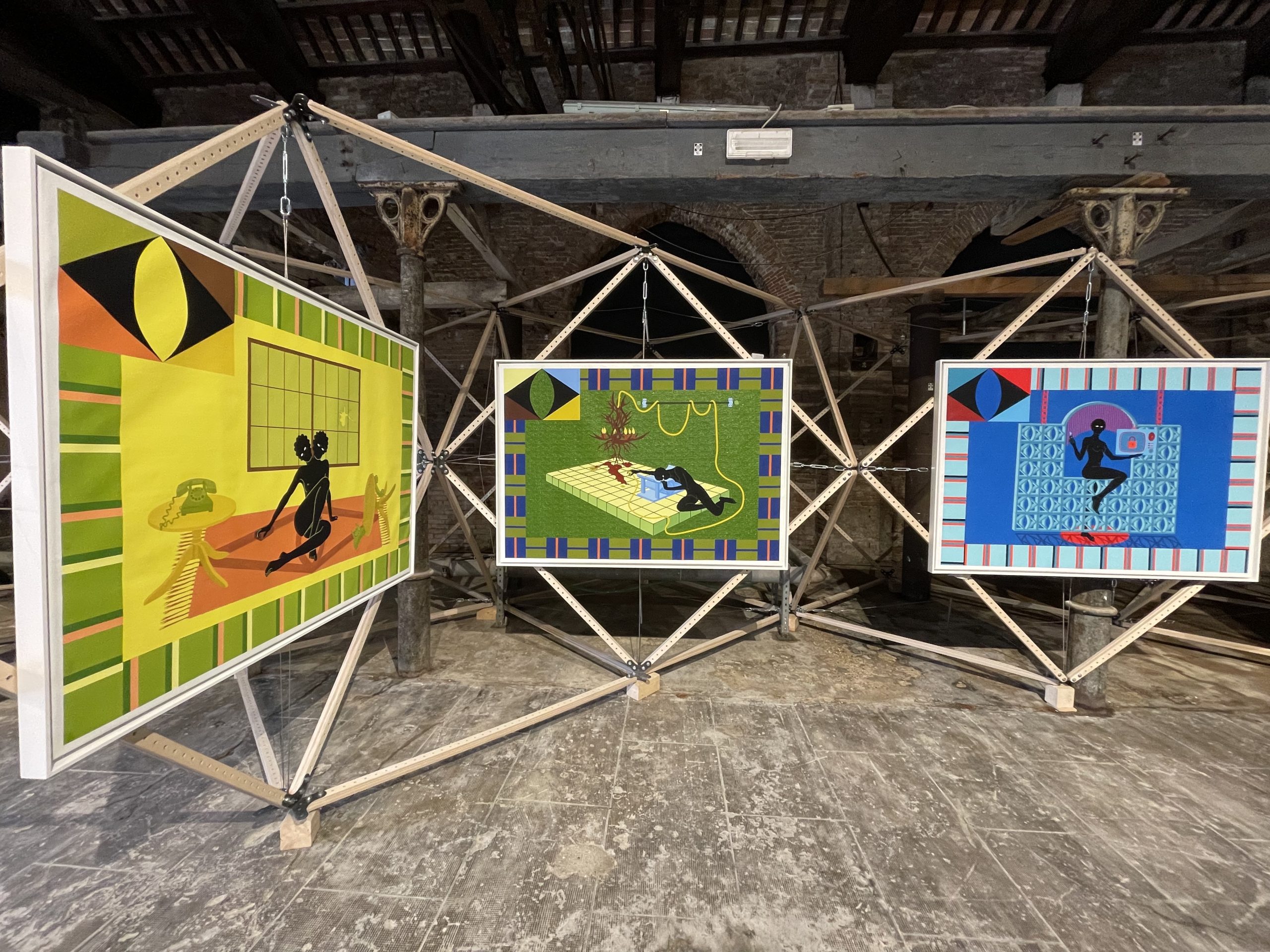 Bronwyn Katz – International Exhibition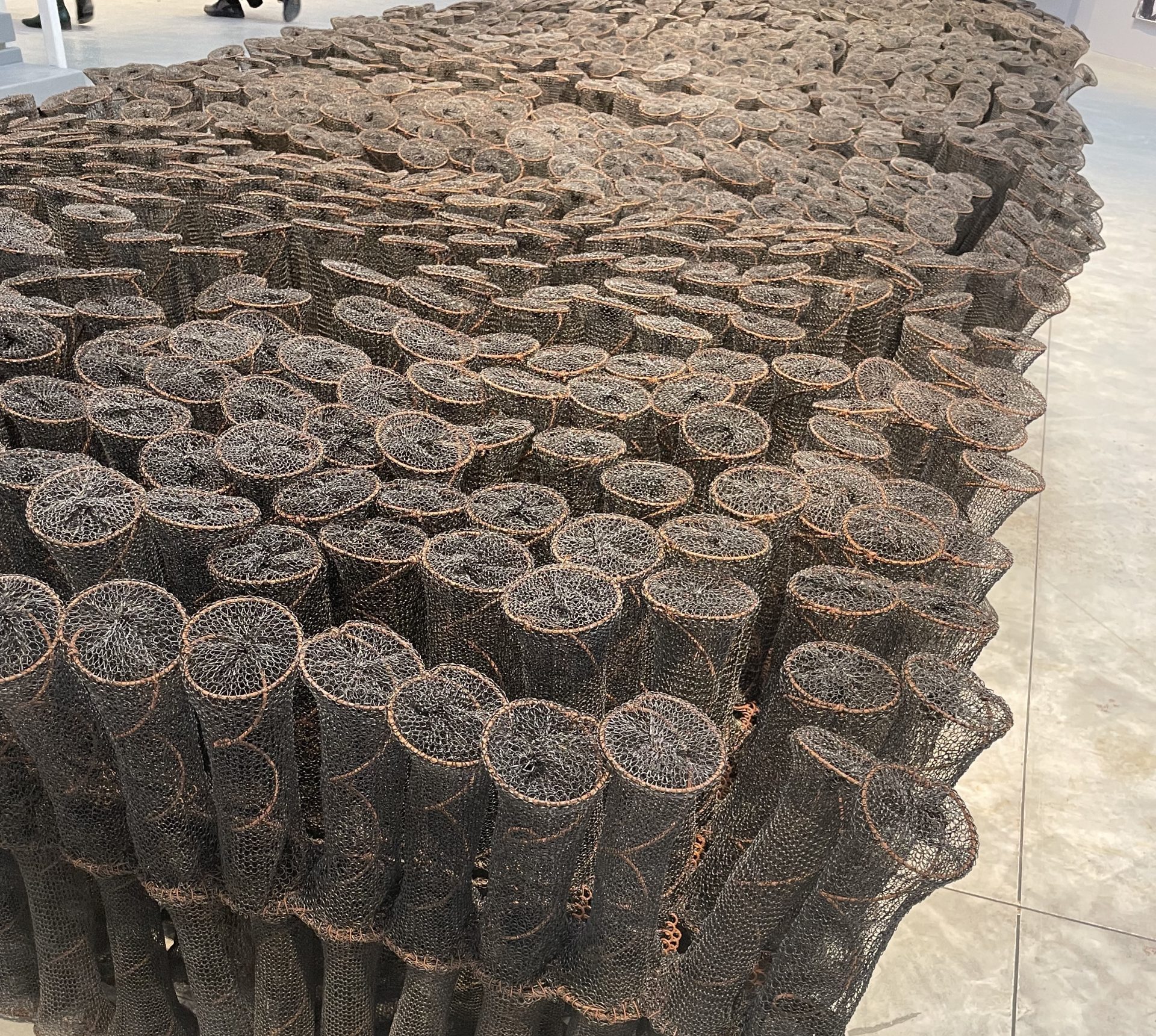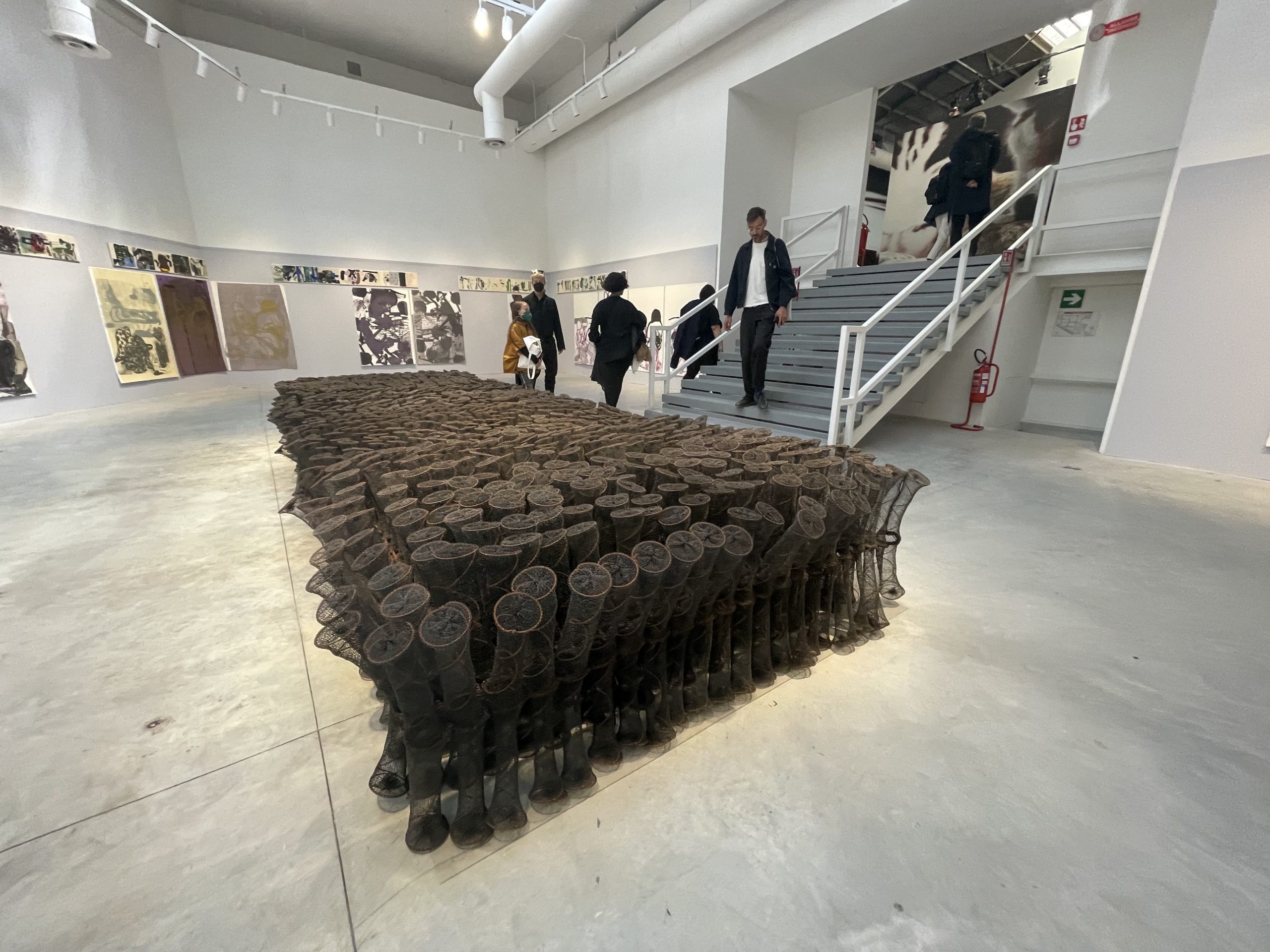 Sandra Mujinga – International Exhibition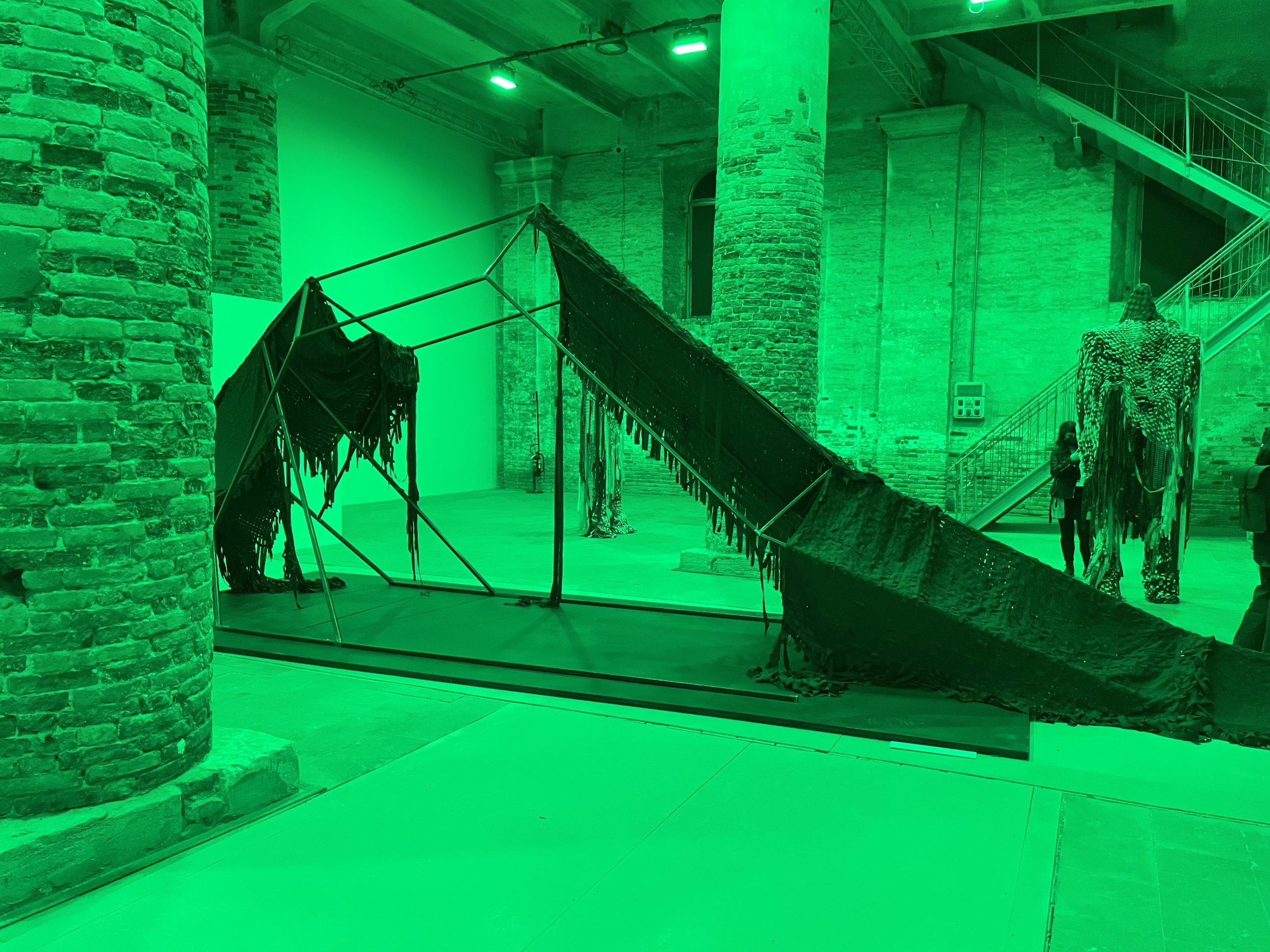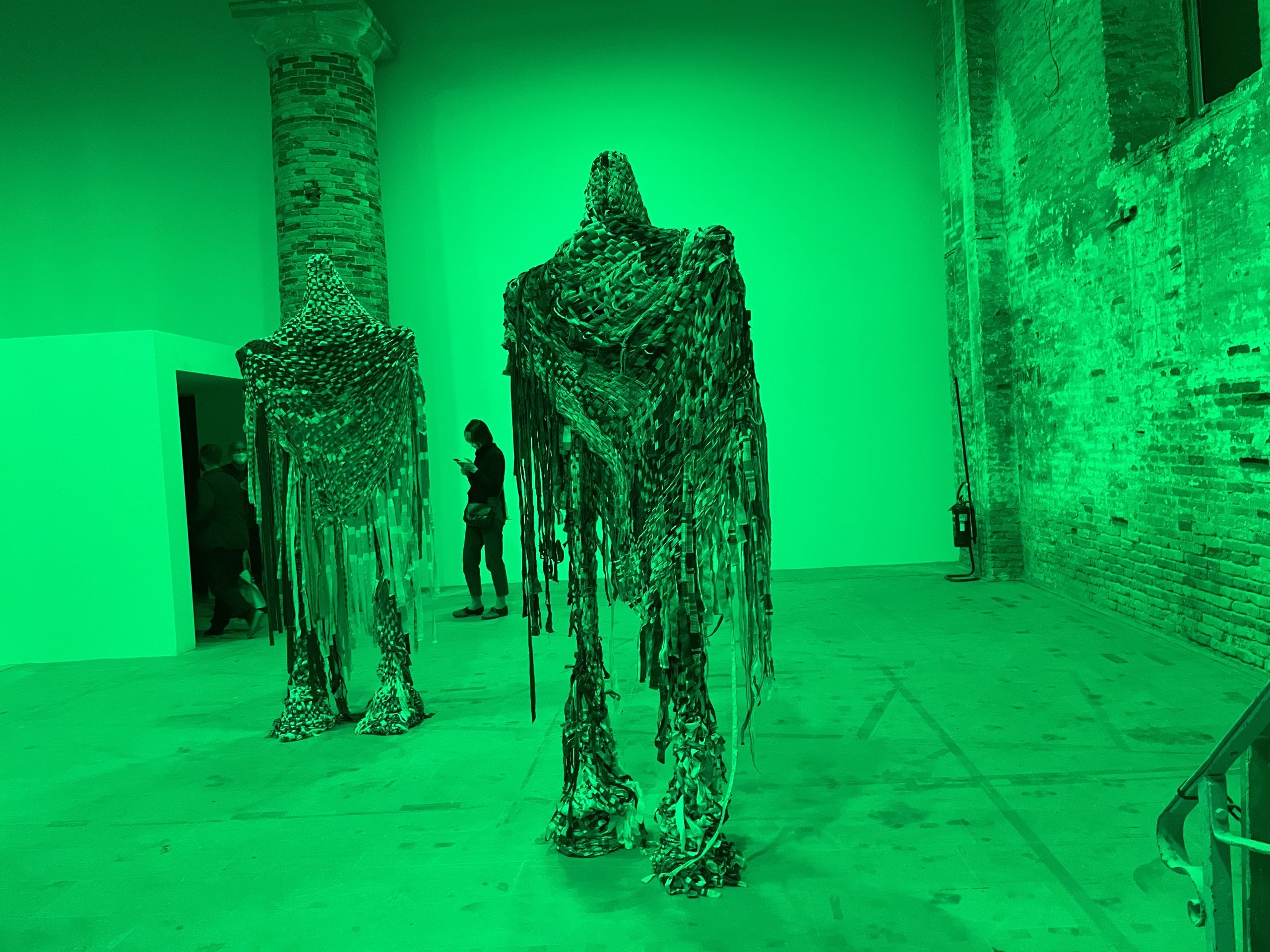 Zimbabwe Pavilion – Wallen Mapondera, Ronald Muchatuta, Kresiah Mukwazhi, Terrence Musekiwa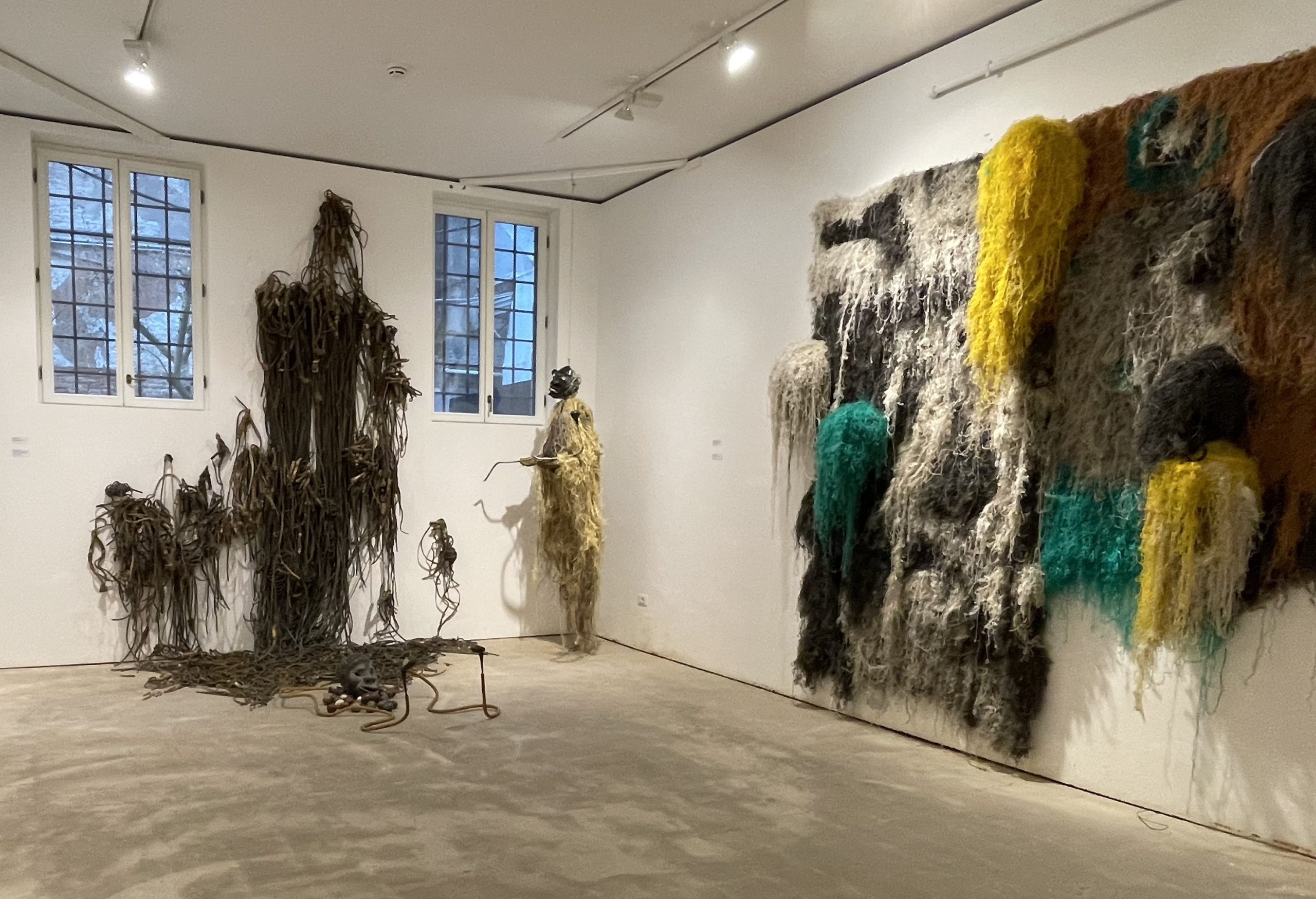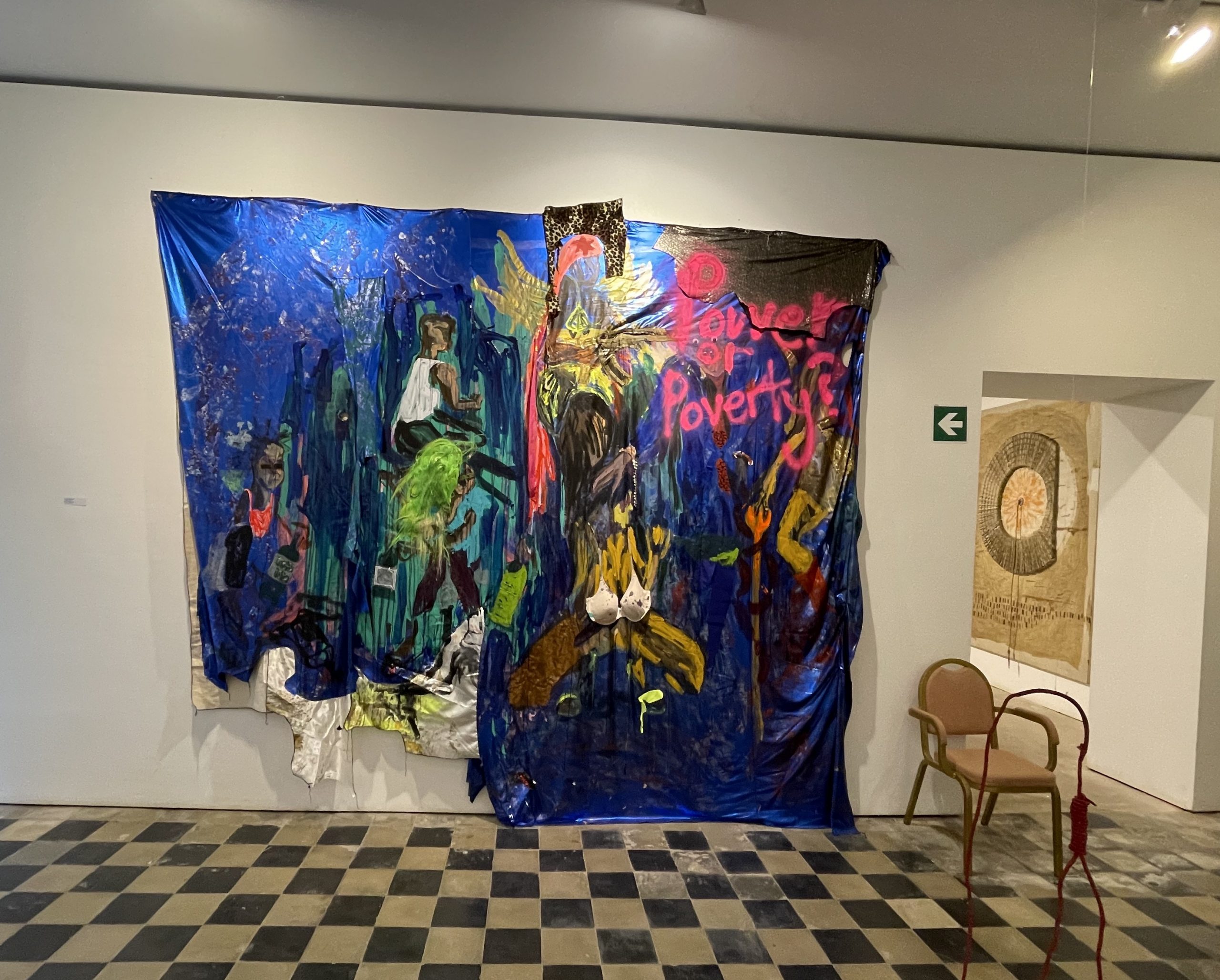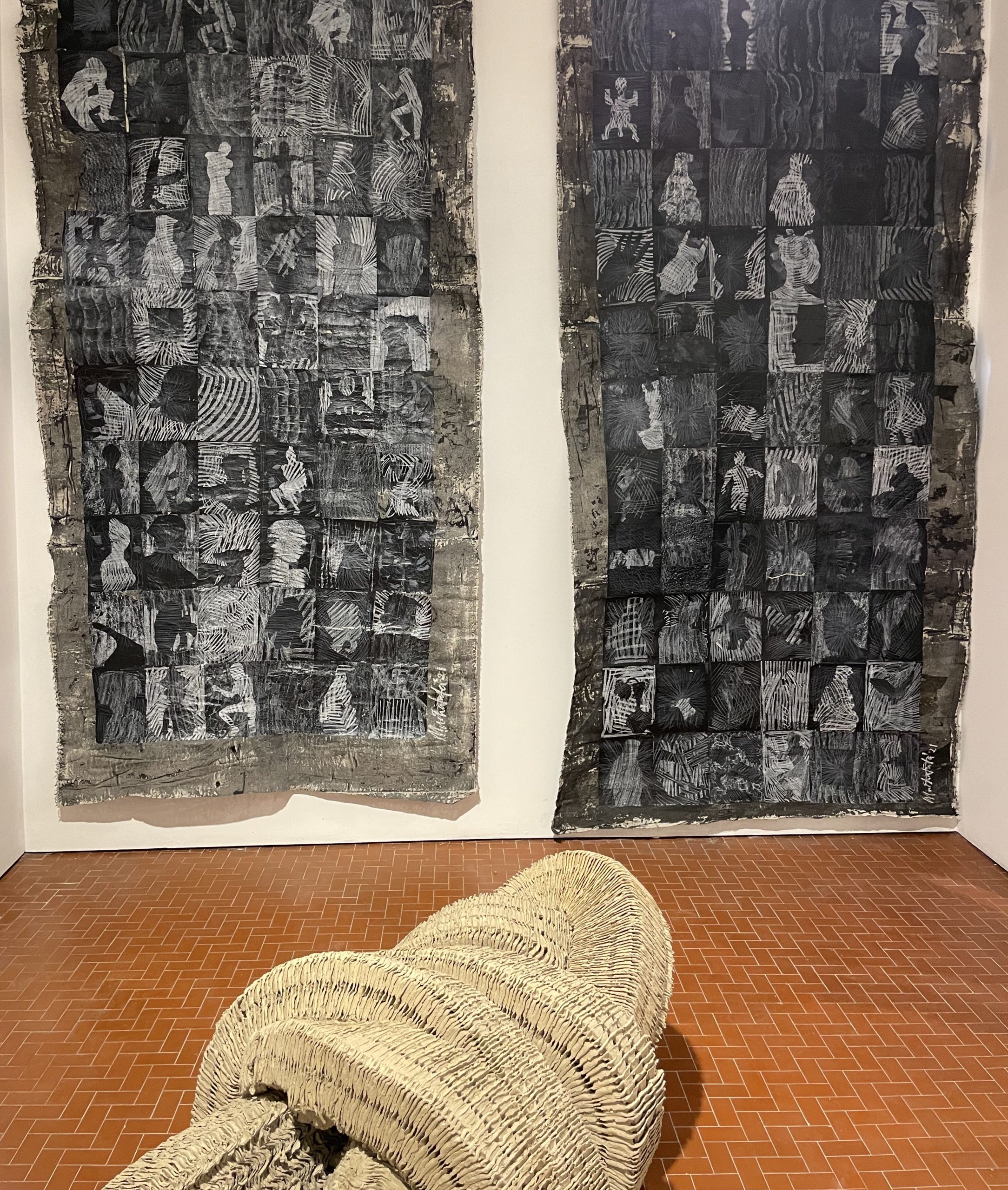 South Africa Pavilion – Roger Ballen, Lebohang Kganye, Phumulani Ntuli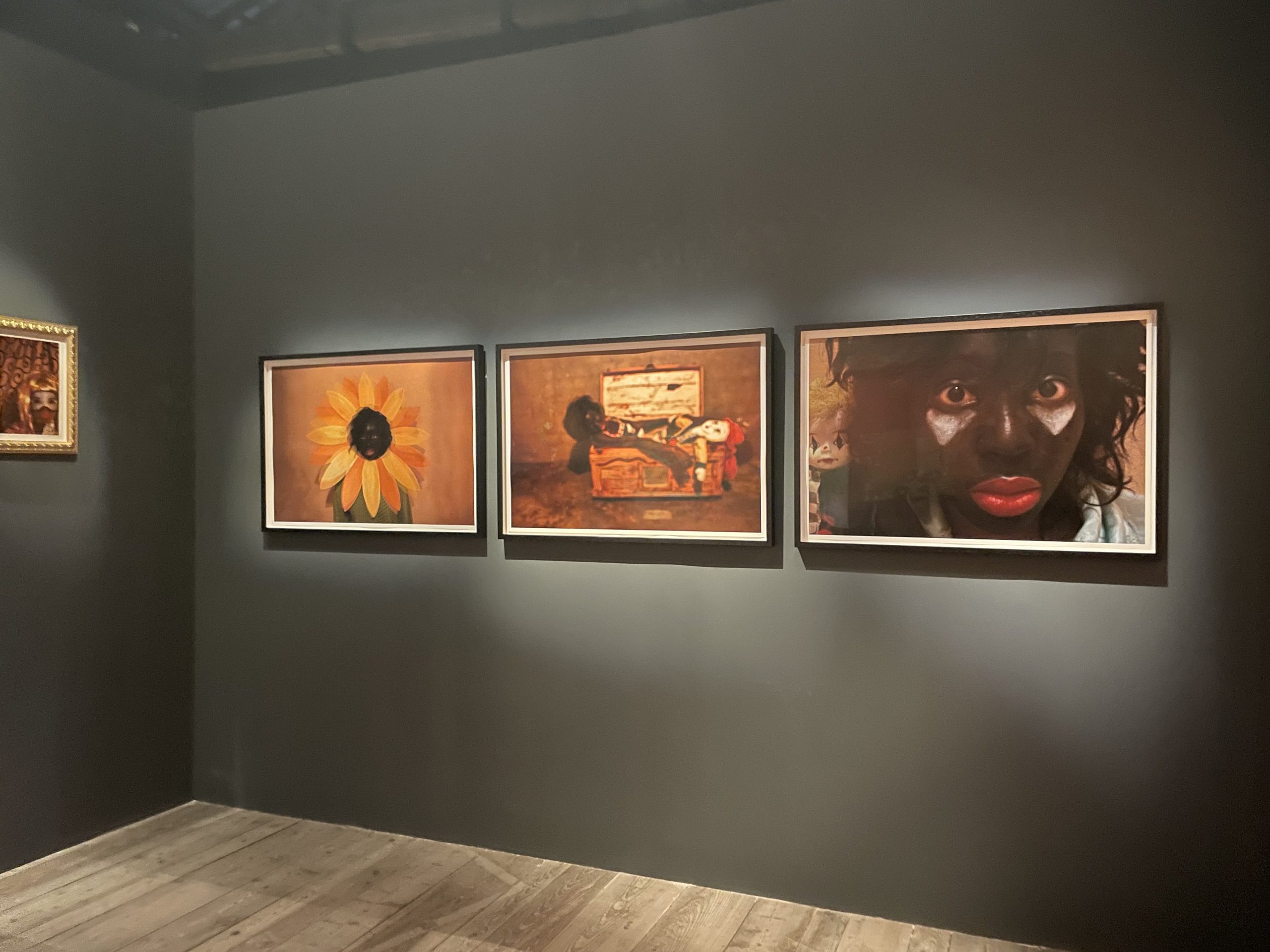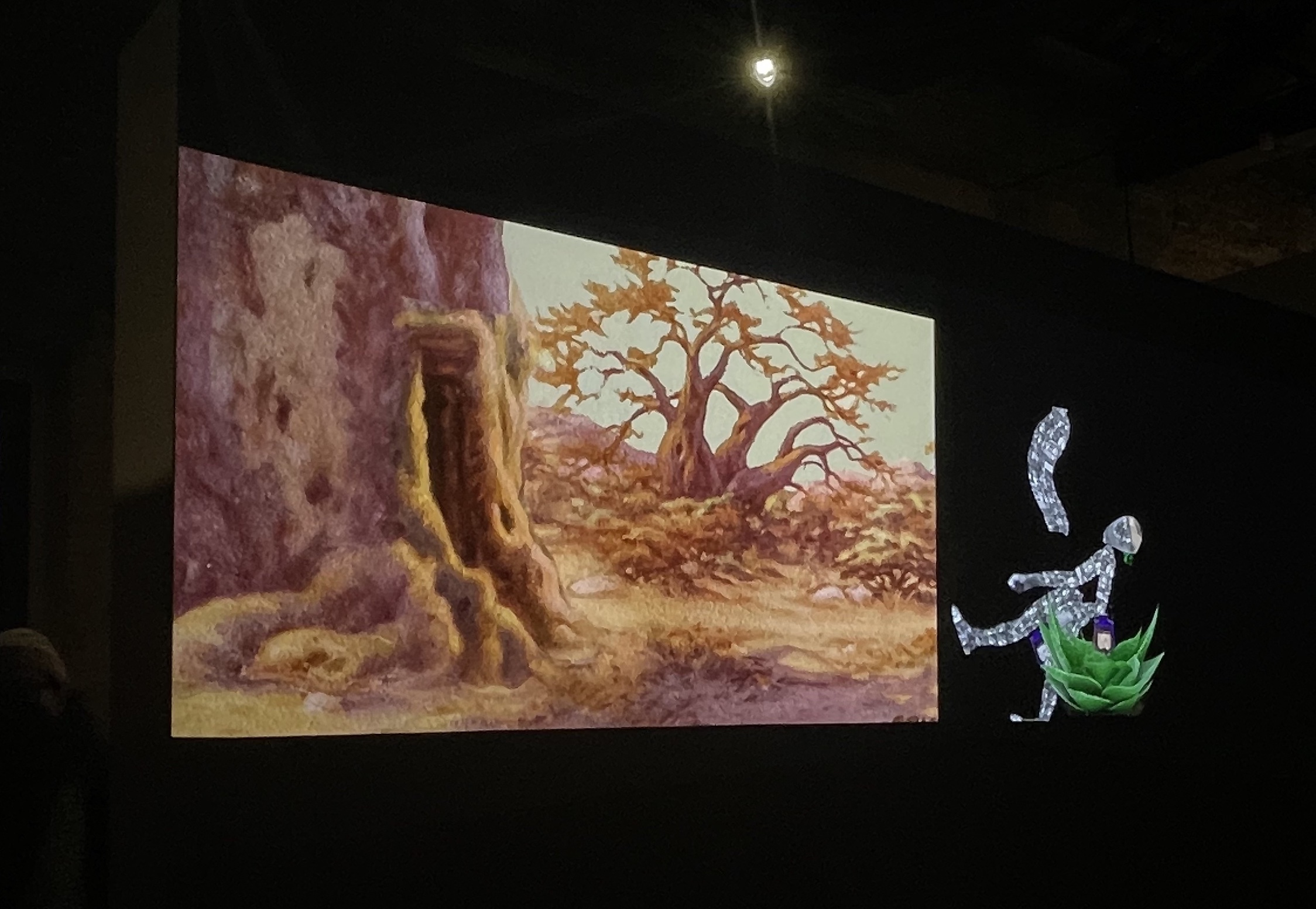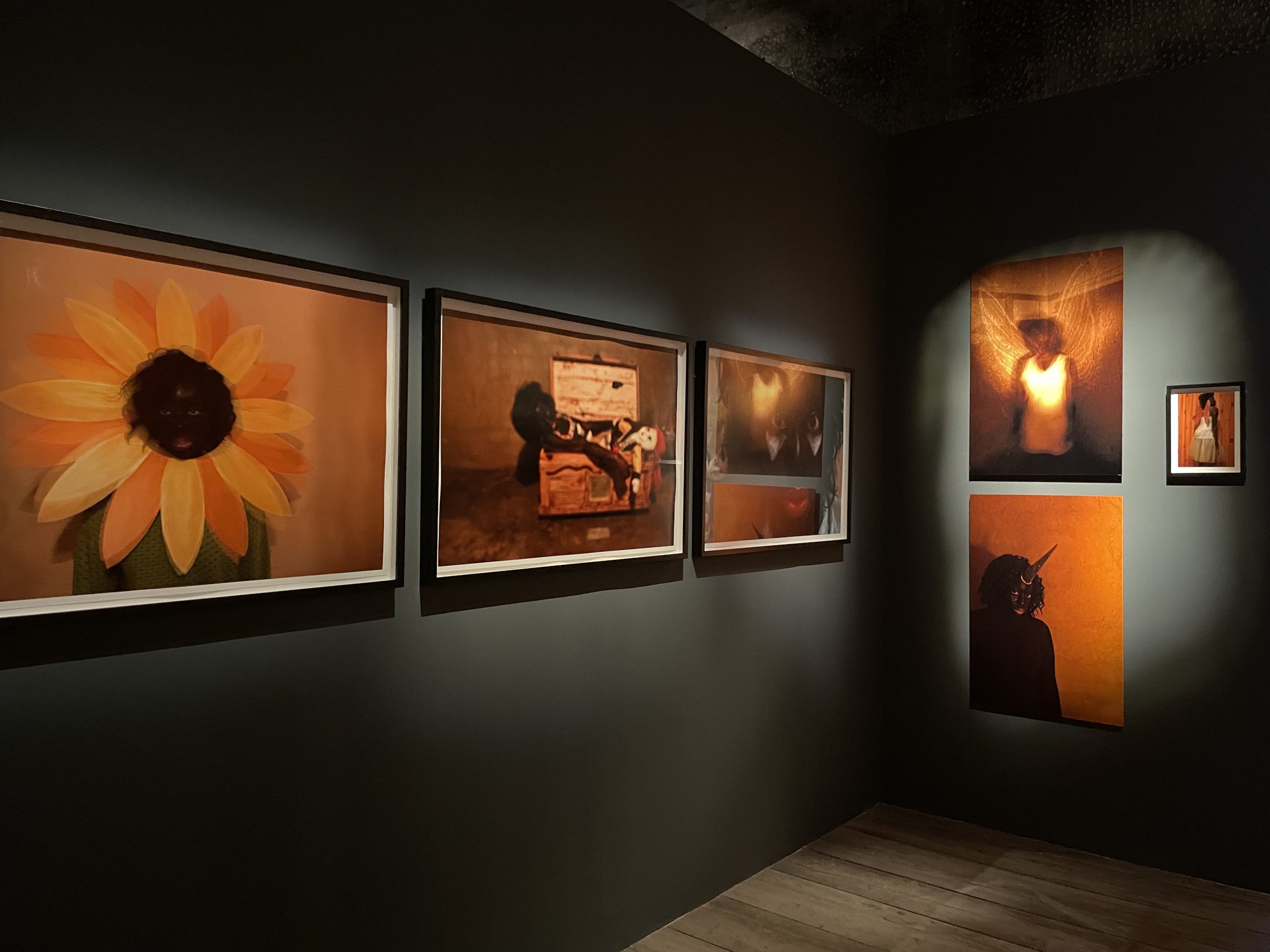 The Biennale is on view until November 27, 2022, at the Giardini and the Arsenale.