On September 1, AKKA Project opened a solo exhibition by Kenyan artist, Cyrus Kabiru, titled 'A Small World'. The show features works created by Kabiru during his stay at AKKA Project Venice Artist Residency in 2021 and other works from his Nairobi studio made with found objects from the Venetian landscape.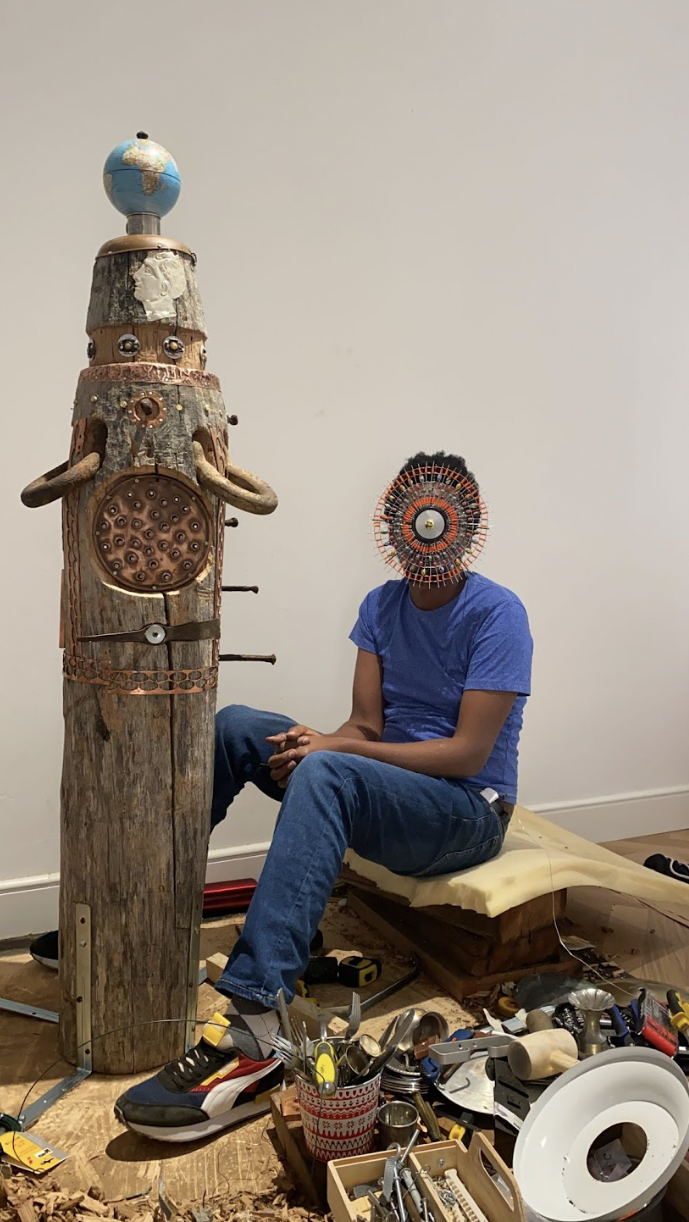 Kabiru is known for his intricate sculptural works that combine conventional craftsmanship, sculpture, photography, design and fashion. He repurposes and creates nostalgic connections to the humble objects around him. He references his home country, Kenya and other international cities he visits as sources of inspiration and reiterates this with the works in the solo show. His self-portraits, in which he wears his creations, the 'C-Stunners', provide viewers with a fresh set of lenses to view and experience art.
Kabiru was born in Kenya in 1984. He is a self-taught artist known for his multidisciplinary practice across fashion, sculpture and photography. Kabiru's artwork is made from recycled rubbish and focuses on contemporary issues of consumerism and waste. In 2007, he attended the Kuona Trust Arts Centre in Nairobi, Kenya and the same year, he was awarded the Young Innovator Award by the Sandbox Network in London. His works began to gain international attention in 2009 after his first solo exhibition at the Rahimtulla Museum of Modern Art in Nairobi. 
With an extensive professional career spanning over a decade, Kabiru has exhibited widely at exhibitions and art fairs in countries including the United States, China, England, Italy, Spain and South Africa. His works are part of many private and public collections, including Miyale Ya Blue, which The Metropolitan Museum of Art (MET) New York acquired recently. 
'A Small World' will run from September 1 – October 10, 2022, at AKKA Project, Venice.