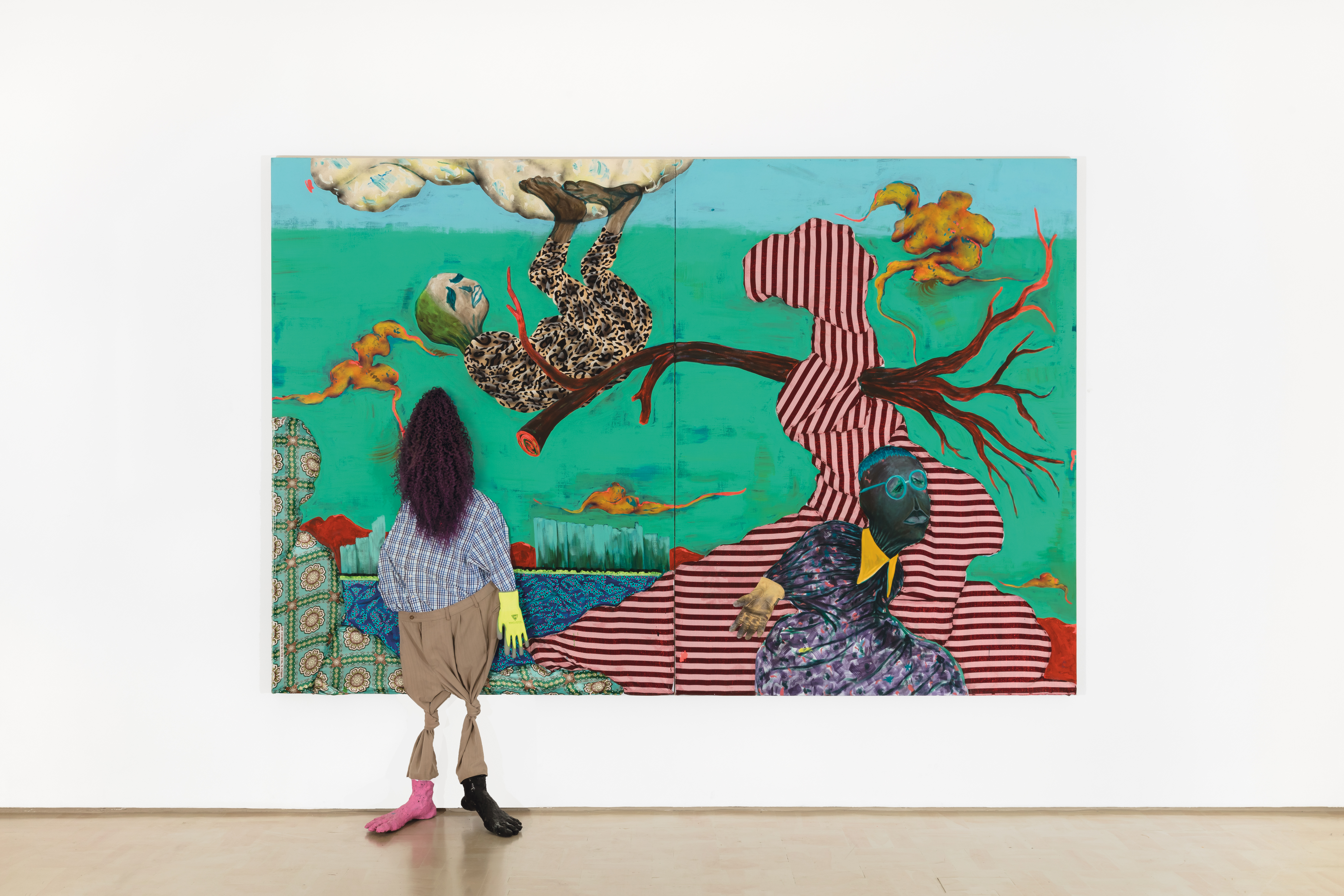 "Uncharted Lands and Trackless Seas" is Simphiwe Ndzube's solo exhibition currently showing at Stevenson Gallery, Cape Town.
Through painting, sculpture, and installation, Ndzube stages an introduction to his imaginative universe exploring magical realism as his theme. Drawing inspiration from writers like Ben Okri, Franz Kafka, Haruki Murakami, Hieronymus Bosch, David Lynch, Gabriel Garcia Marquez, and Zakes Mda, he attempts to create the genesis of a cosmology that finds itself in the "uncharted lands and trackless seas".
In Echoes of the First Stories, Ndzube has tried to create an explorative journey which begins in the real world and, through interaction with the work, enters a fabulist tale in progress. And in Mine Moon, he attempts to recreate a space untainted by modernity such as the desert and Johannesburg mining sites.
The characters, entities, and archetypes in this exhibition span dream, allegory, and myth as Ndzube iterates, "they have been inspired by those that I have come across, heard of and possibly seen in dreams or in other worlds".
The following are some of the works featured in the exhibition.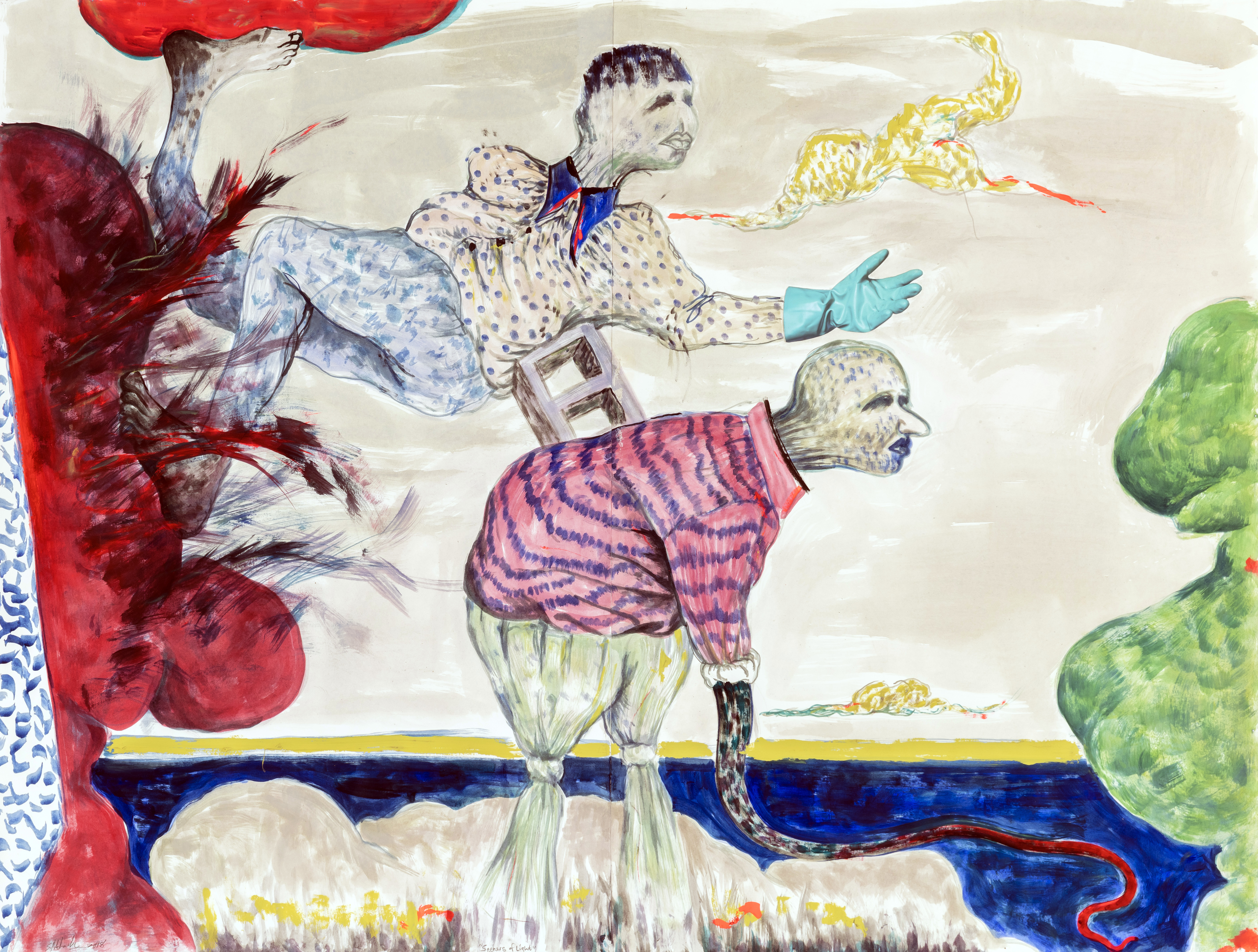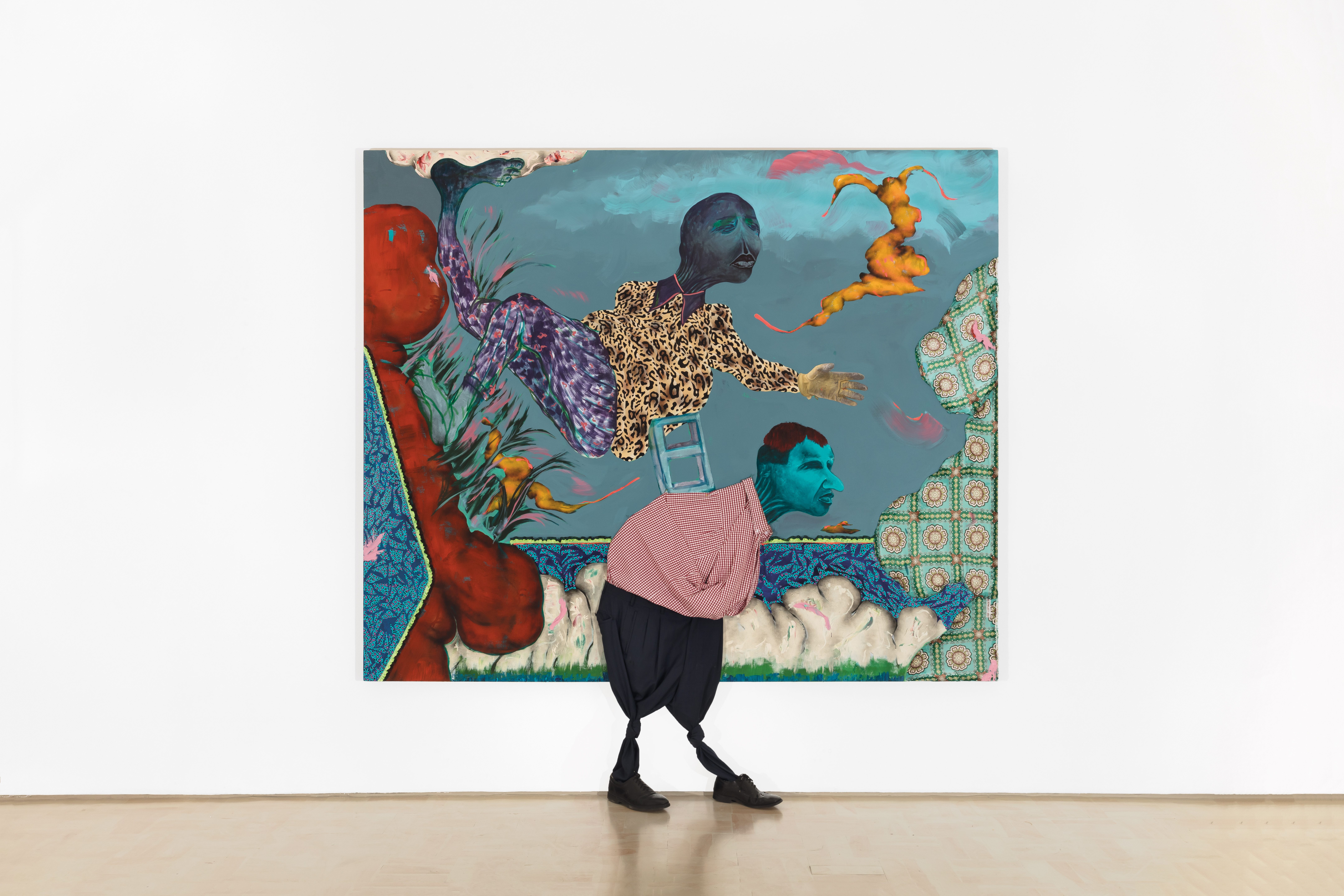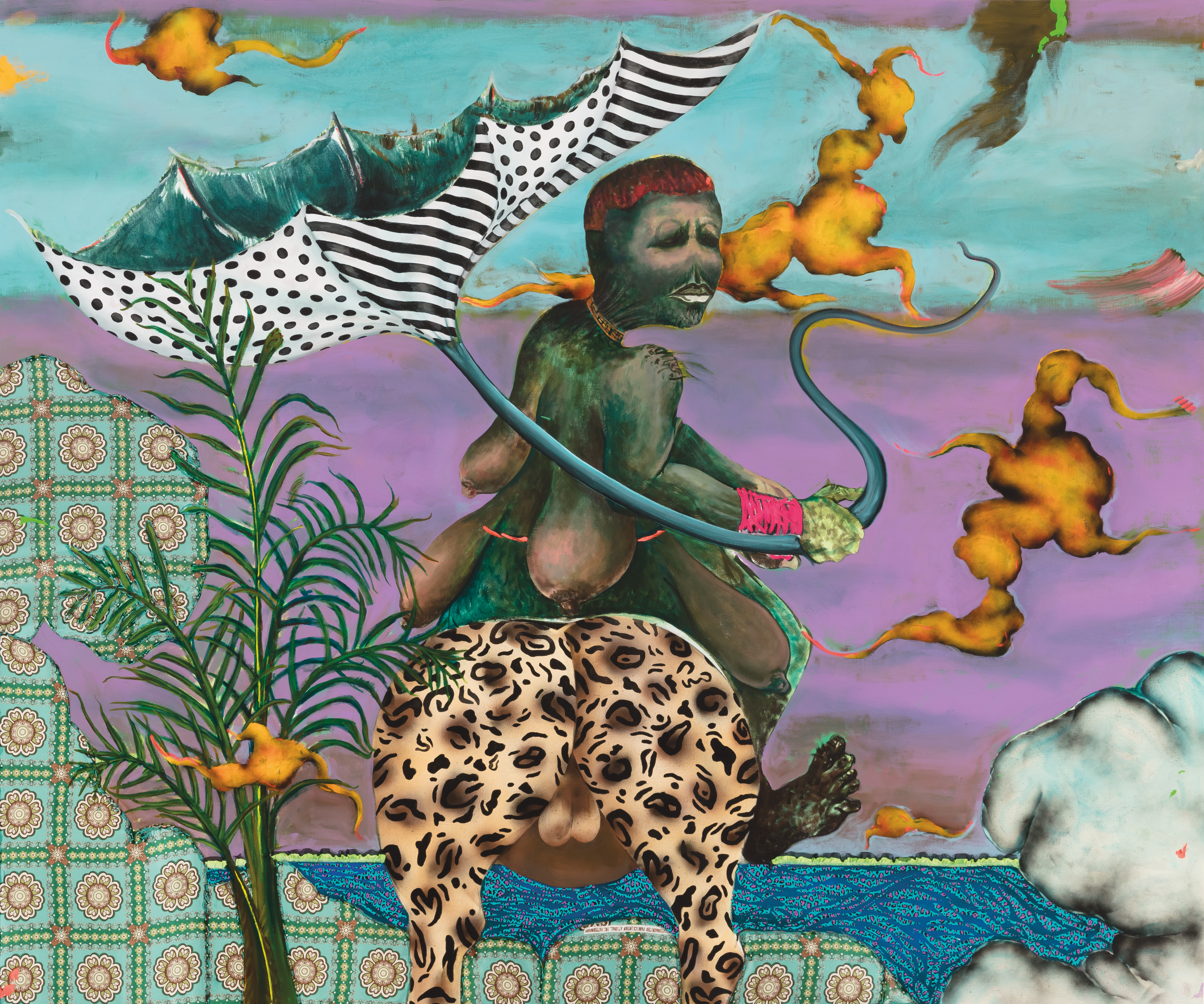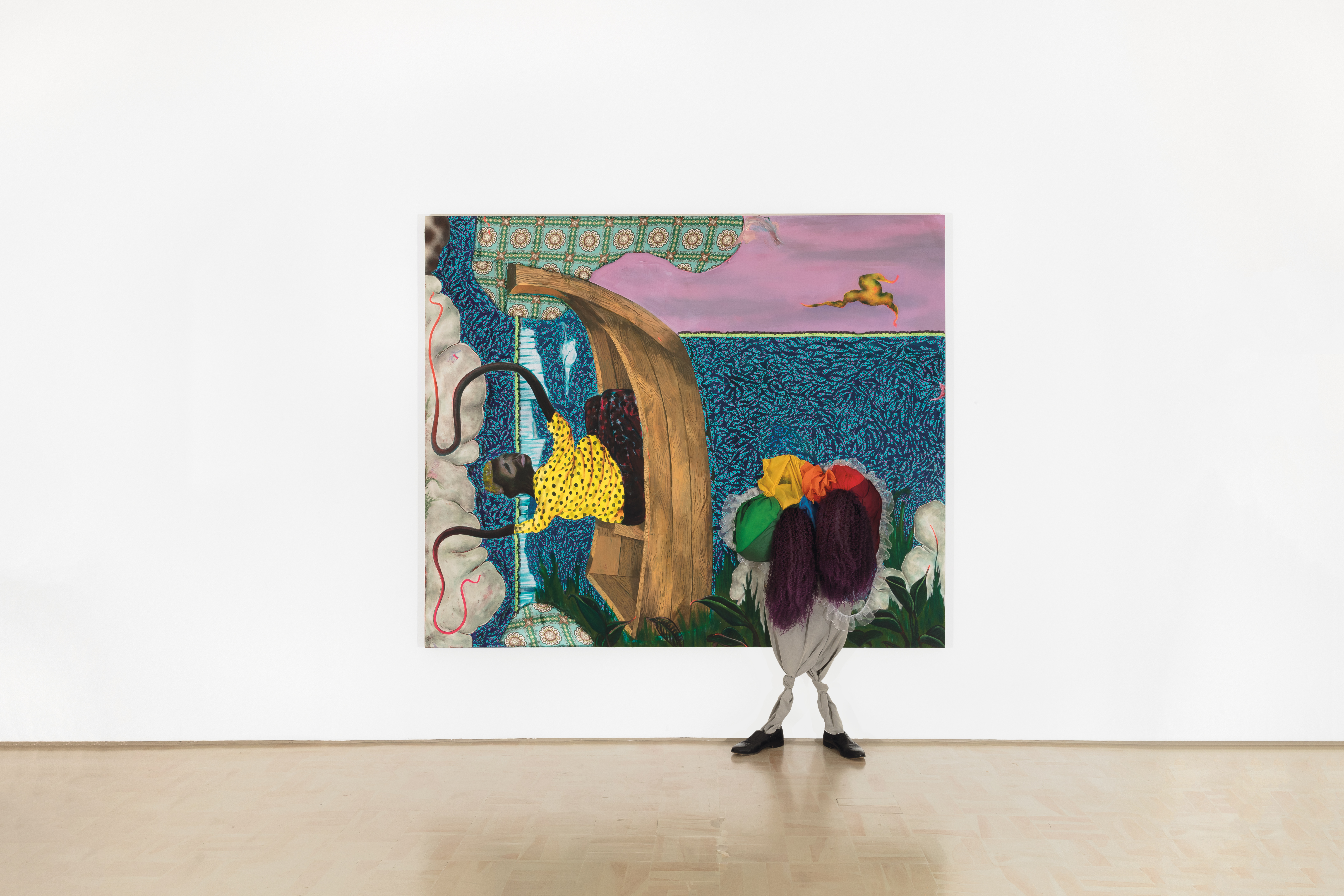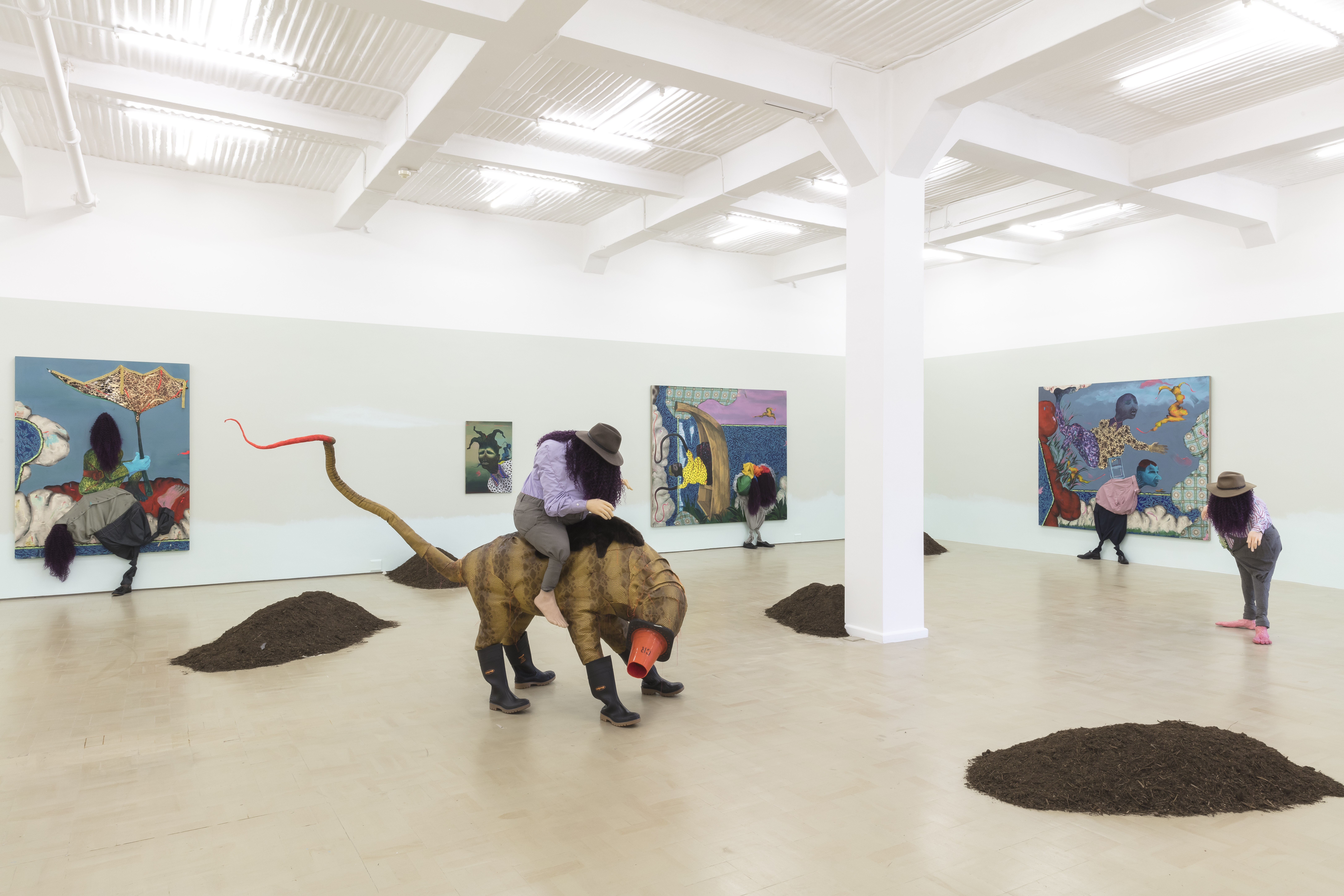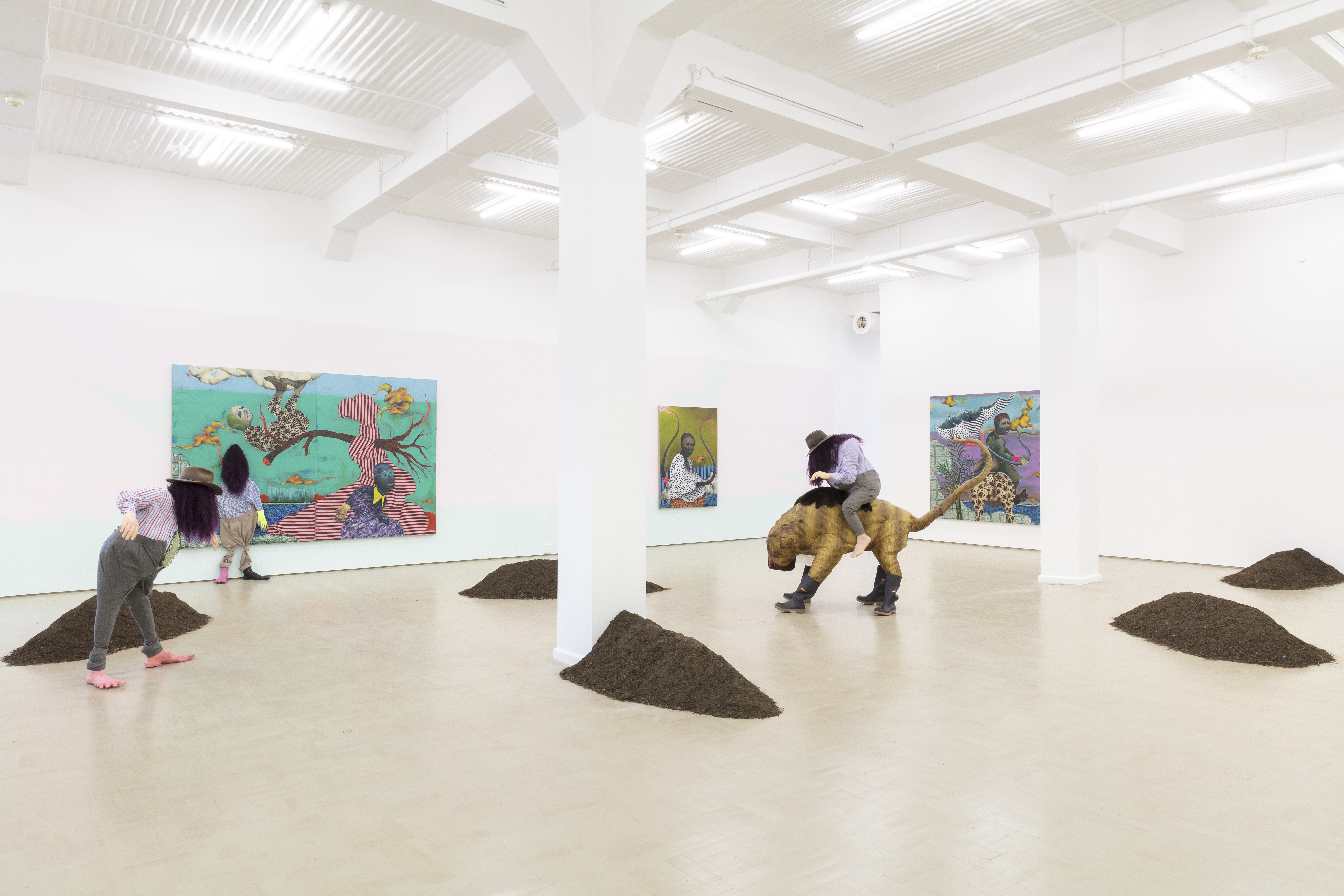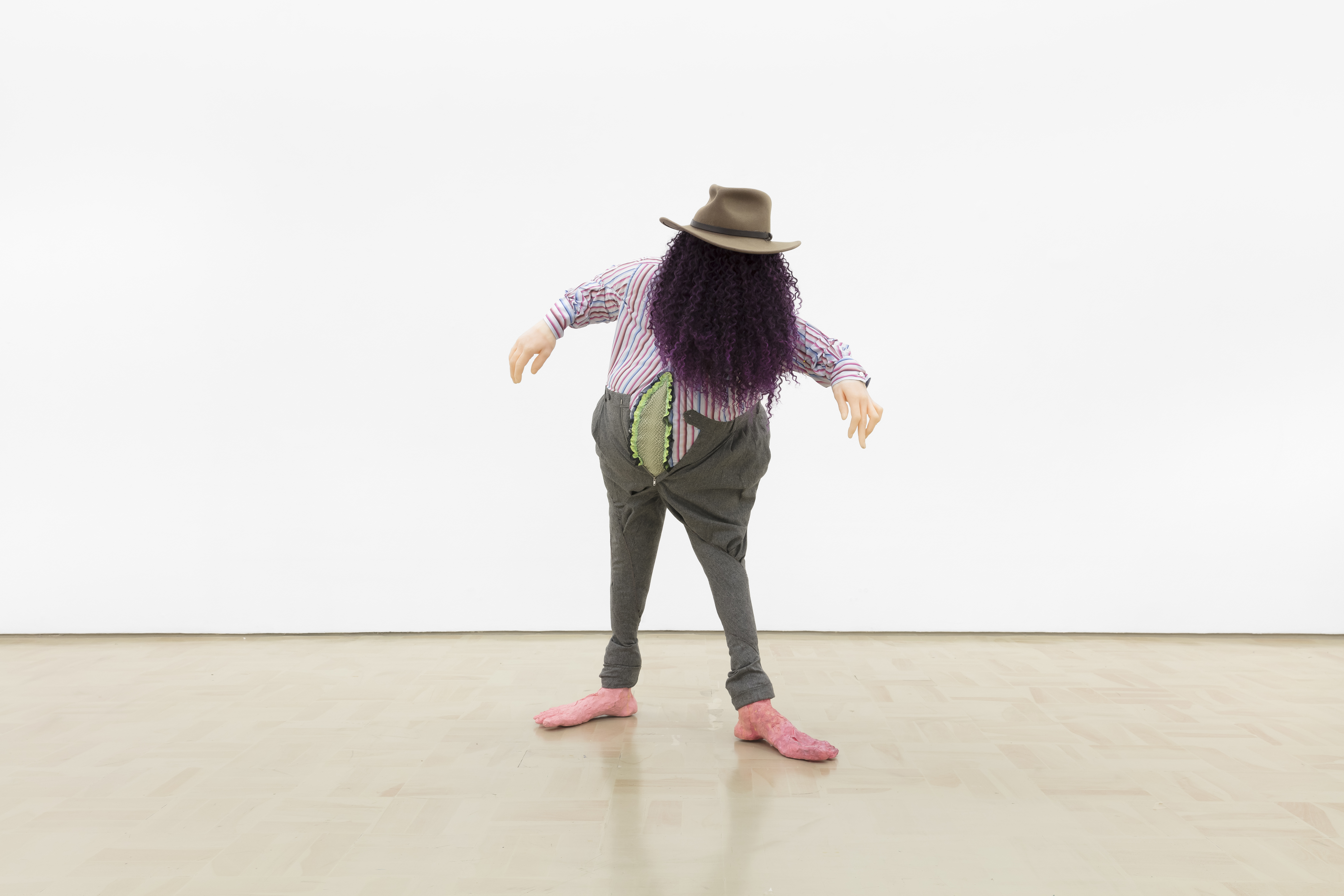 "Uncharted Lands and Trackless Seas" is on view until March 9, 2019.