La Biennale di Venezia (Venice Biennale), organisers of the Venice Architecture Biennale and the Venice Art Biennale, has announced the postponement of two of the most anticipated art and architectural festivals in the world due to the ongoing Covid-19 pandemic.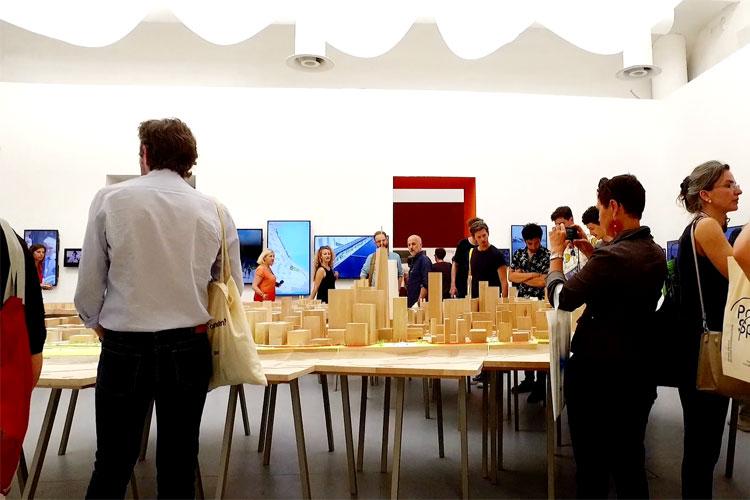 The 17th edition of the Venice Architecture Biennale titled "How Will We Live Together?", originally planned for May 23 – November 29 2020, has been postponed twice. First, the opening was pushed back to August 2020, then, in view of persisting global health concerns, it will no longer hold this year. A decision was reached to postpone the event to May 22 – November 2021, ultimately leading to the postponement of the Venice Art Biennale from next year to April 23 – November 27 2022, with Cecilia Alemani as artistic director and curator. 
With the new dates, Hashim Sarkis, curator of the Architecture Biennale anticipates that the added time will allow them to catch their breath, and complete their work with the vigour it deserves. The international exhibition will host the initially selected 114 participants including Nigerian artist and architect, Peju Alatise, and other African artists such as Olalekan Jeyifous, Mpho Matsipa, Paula Nascimento, and K63.STUDIO – Osborne Macharia. 
Commenting on this, Roberto Cicutto, president of the Venice Biennale, said: "With the utmost respect for the work done by all of us, the investments made by the participants, and considering the difficulties that all countries, institutions, universities, [and] architectural studios have met, together with the uncertainty of the shipments, personal travel restraints, and Covid-19 protective measures that are being and [have been] adopted, we have decided to listen to those, the majority, who requested that the Biennale be postponed."
The Venice Biennale is one of the many large-scale exhibitions that have been forced to push back openings as the pandemic continues to disrupt art programmes globally. For instance, the Dak'Art Biennale which should have commenced this month was postponed indefinitely in March. 
Nevertheless, the African art scene is optimistic that art events scheduled for later in the year, like the FNB Art Joburg (September 4-6, 2020) and ART X Lagos (November 6 – 8, 2020), will hold as usual, or with minimal changes to their program.