'Hyperflux', a solo exhibition by Nigerian artist Williams Chechet is currently showing at Retro Africa in Nigeria's capital Abuja. Featuring twenty-eight works, the exhibition is a comprehensive display of his artistic practice spanning two decades. Chechet is known for his vibrant works animated with portraits of Nigeria political and traditional leaders and cultural iconography that resonate with references in pop art by Andy Warhol and Jean-Michel Basquiat.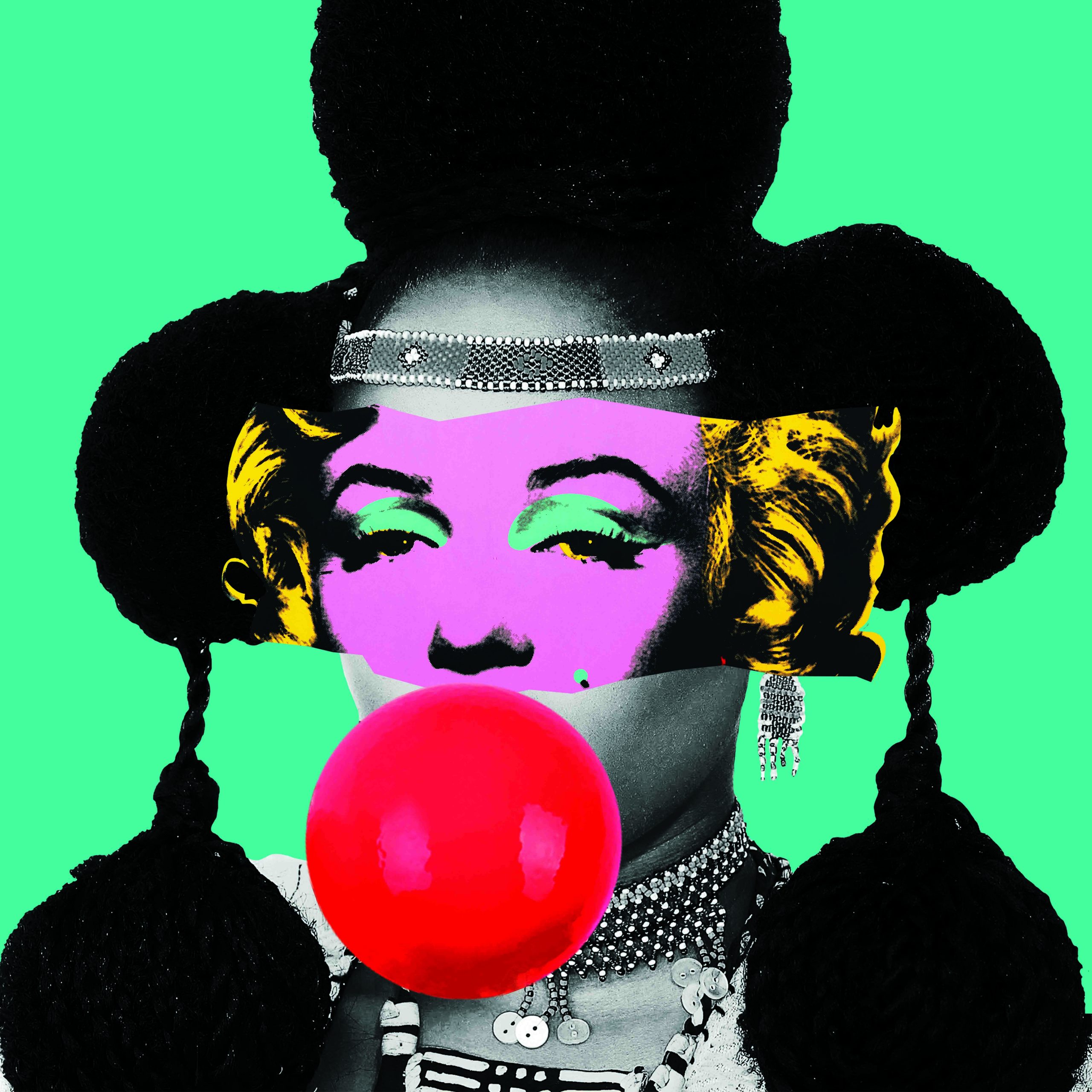 'Hyperflux' emulates beauty in distortion and shows the artist's ability to meticulously execute artworks that merge figuration, abstraction, motif design, as well as selected images that encompass lifestyle, text, design, architecture, nature and heritage. The works featured in the exhibition are centred on the theme of self-identity and are oddly reminiscent of the work of artist Roy Lichtenstein. Chechet creates a visual distortion while simultaneously keeping the illusion of coherence in the observed image, which speaks to a sense of character and identity. 
According to Oliver Enwonwu, Artist and President of Society of Nigerian Artists, "Three things come to mind when contemplating the title 'Hyperflux'. First, it is an apt description of the fast-rising contemporary artist's rapidly evolving practice—his creative process largely spontaneous involving the isolation of photographs on a coloured and flattened plane. Second, his constant oscillation from the past to the present through a depiction of traditional leaders and personages, as well as an appropriation of indigenous aesthetics and iconography mostly from northern Nigeria—pivotal to the country's political history. Third, and perhaps the most obvious is the apparent contradiction in his adoption of digital collage—a medium that lends itself easily to the contemporary—to interrogate historical subject matter."
Born in Kano and raised in Kaduna, Chechet initially pursued a career in Industrial Design with a degree from the Ahmadu Bello University, Nigeria. Spending his formative years in Northern Nigeria is evident in his art and creative process, and urges viewers to be culturally conscious. He believes that the role of an artist is to inspire and energise people. "I want to encourage people to pursue their passions in whatever field through my art. I want my art to serve as visual stimuli, capable of creating an emotional reaction to its complexity."
Chechet's work has been exhibited in Nigeria, South Africa, Morocco, London, New York and featured in international art fairs such as ART X Lagos and 1-54 Contemporary African Art Fair. In 2018, he was one of the finalists of Access Bank sponsored ART X Prize.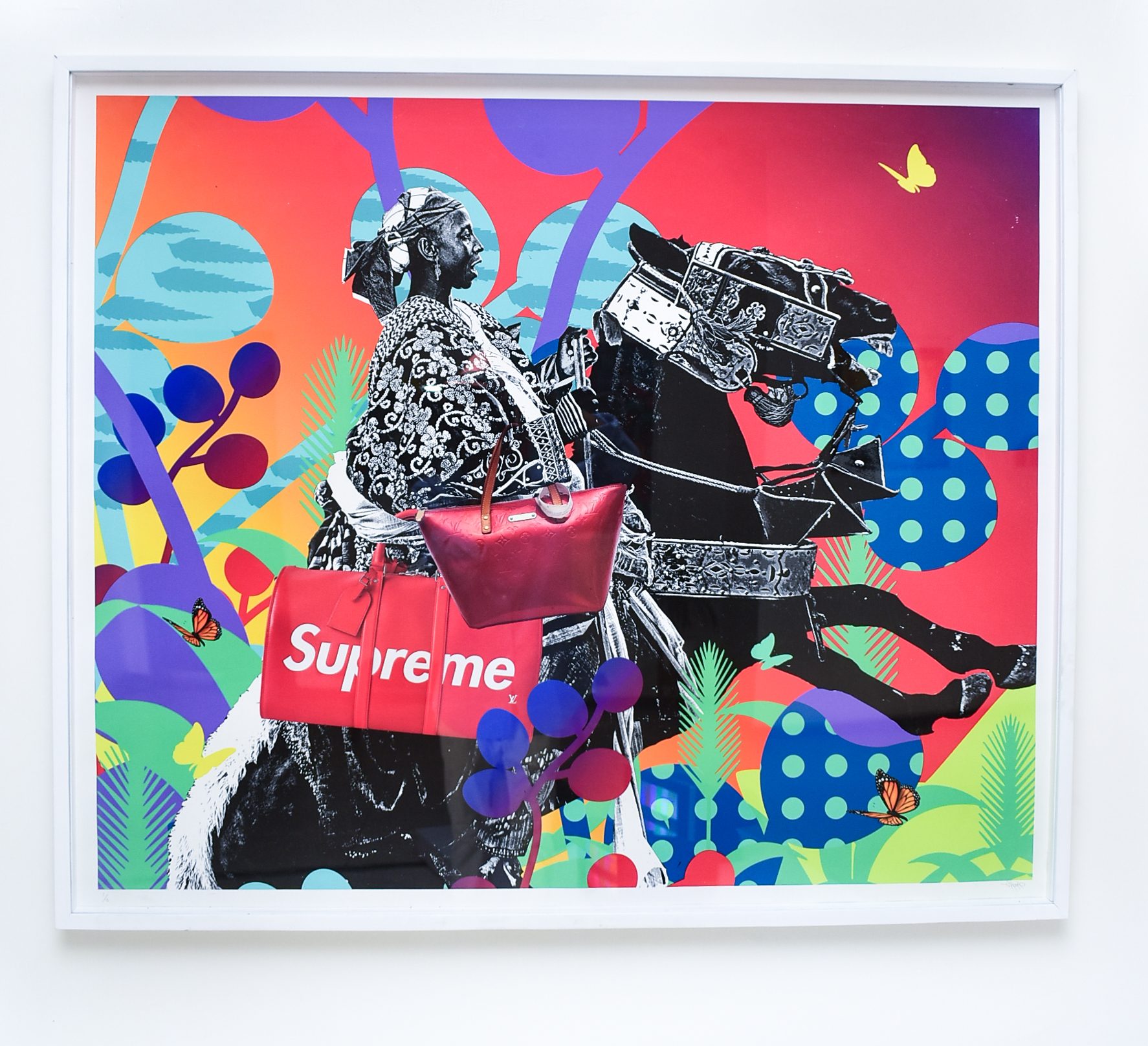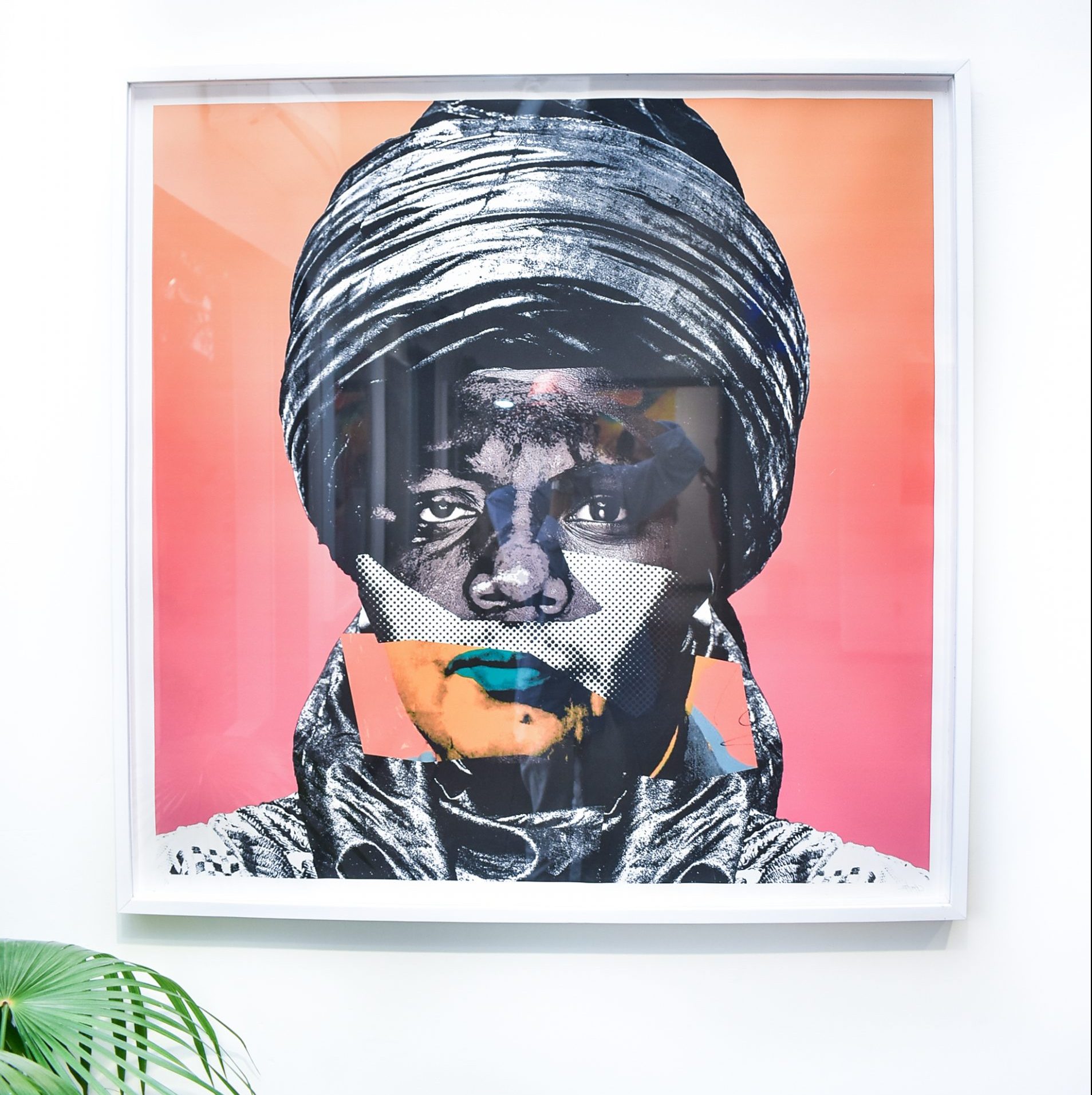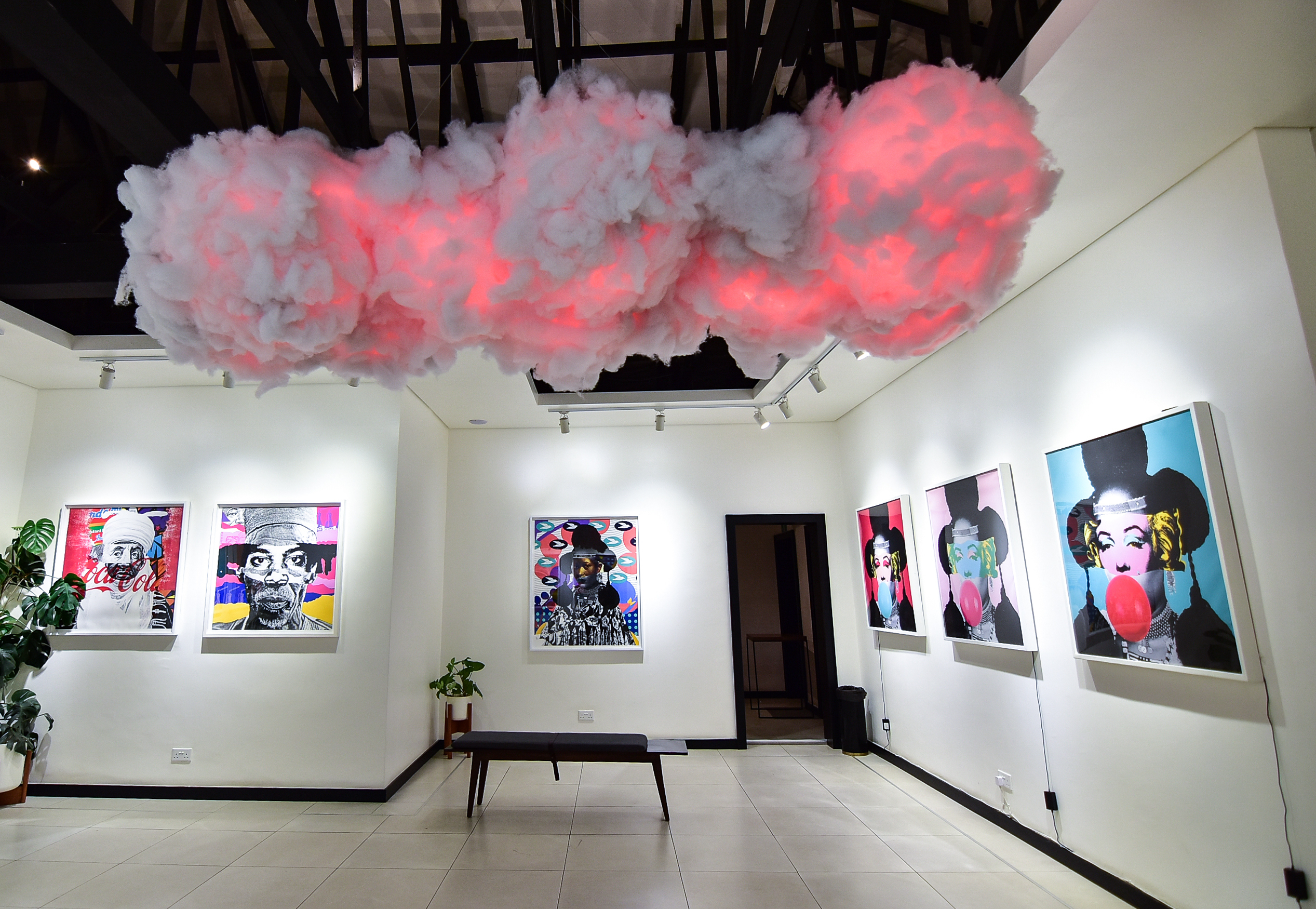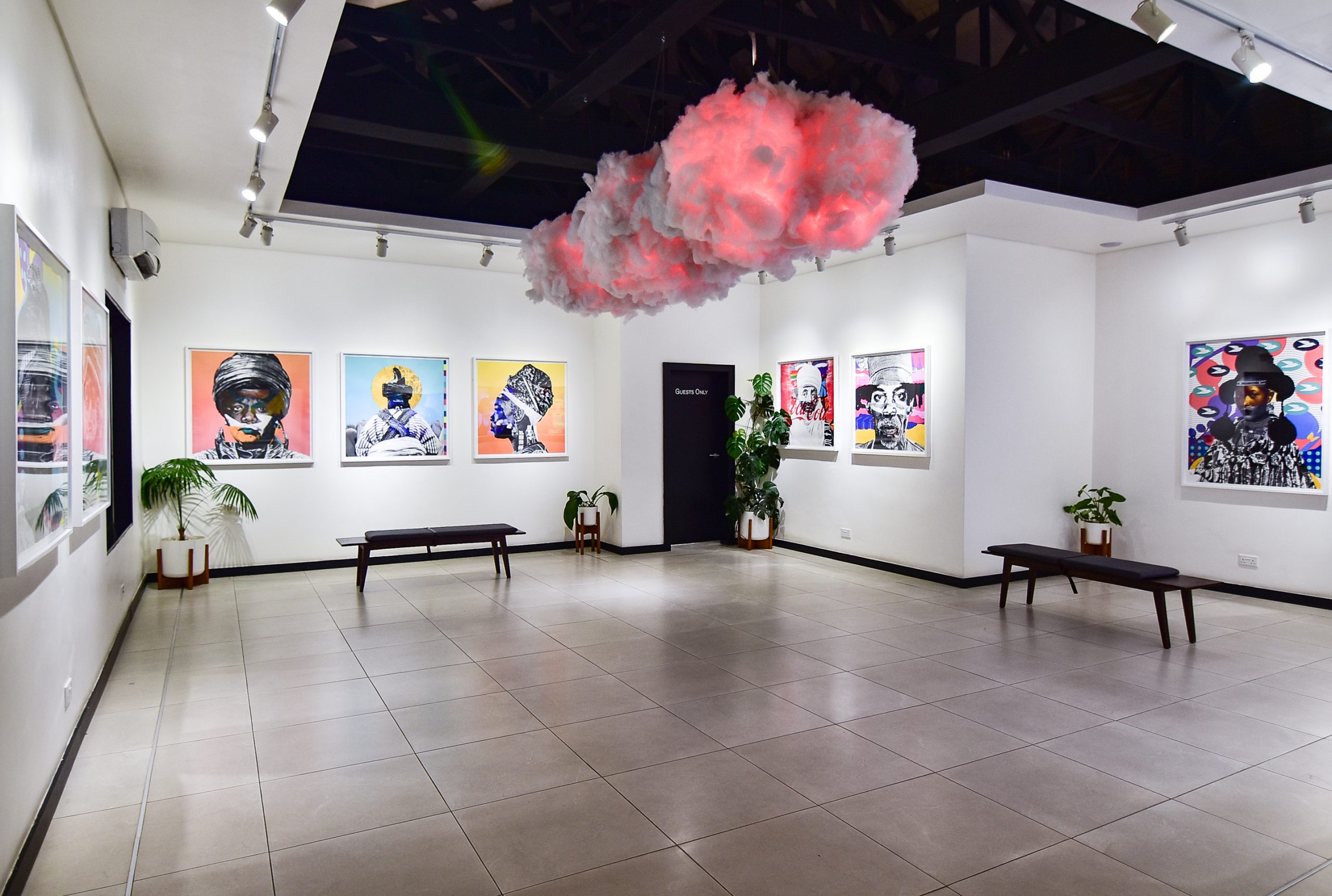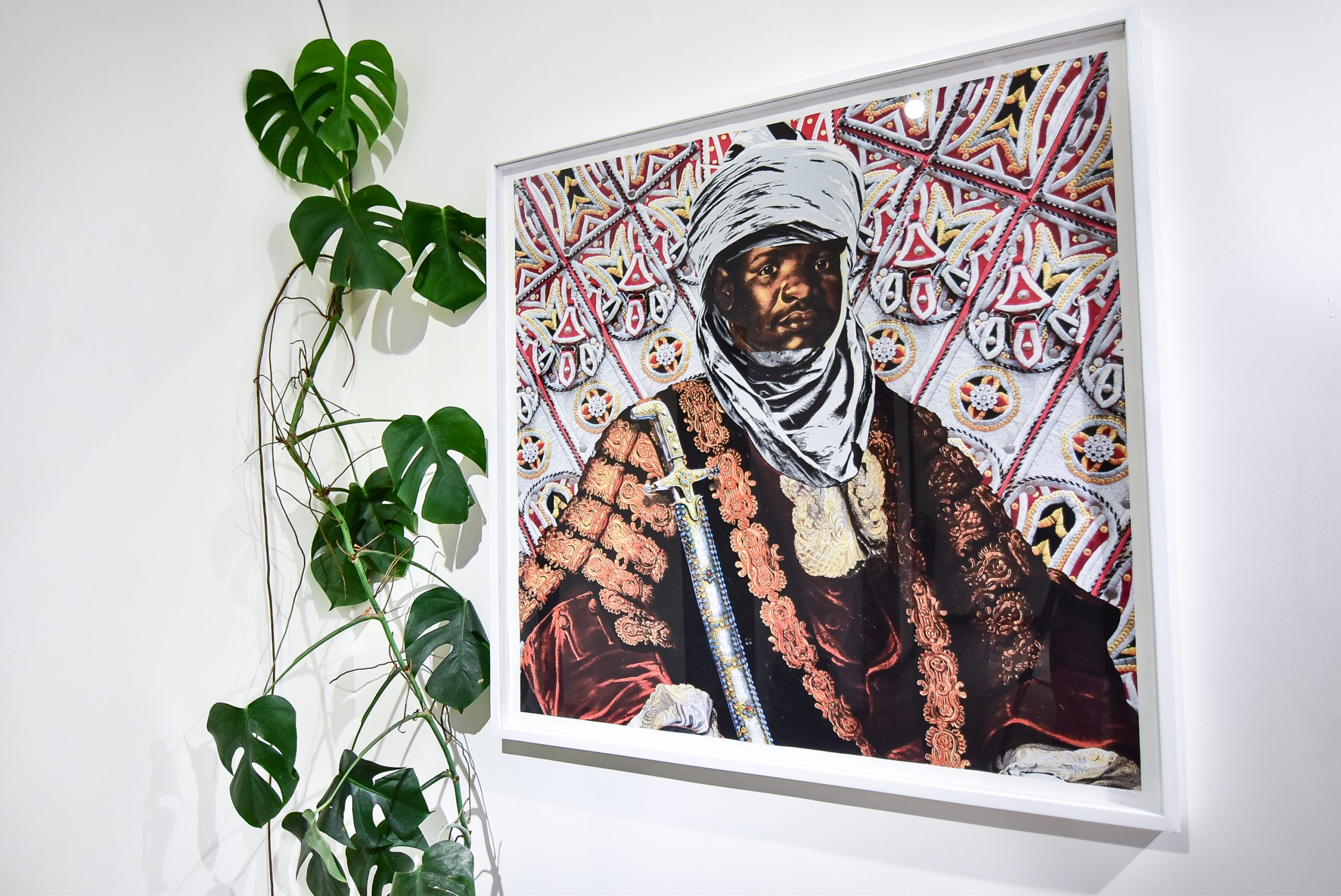 'Hyperflux' is on view at Retro Africa until March 14, 2021.