On February 12, 2020, the Zeitz Museum of Contemporary African Art (Zeitz MOCAA) opens its door to the public to view a large textile work by distinguished artist Abdoulaye Konaté. The monumental work, created with vibrant textiles in burgundy, coral, crimson and indigo colours, covers the four-storey high interior wall of the museum's atrium.
Titled Idéogrammes, signes, symboles et logos, the installation honours Youssouf Tata Cisse (1935-2013) who was known for canonizing oral history in various parts of West Africa and Germaine Dieterlen (1903-1999), a French anthropologist who began research on Dogon astronomy and the Bamana cultures of Mali. Inspired by their legacy, Konaté references ancient writing and knowledge systems in this work, thus transposing it into the present.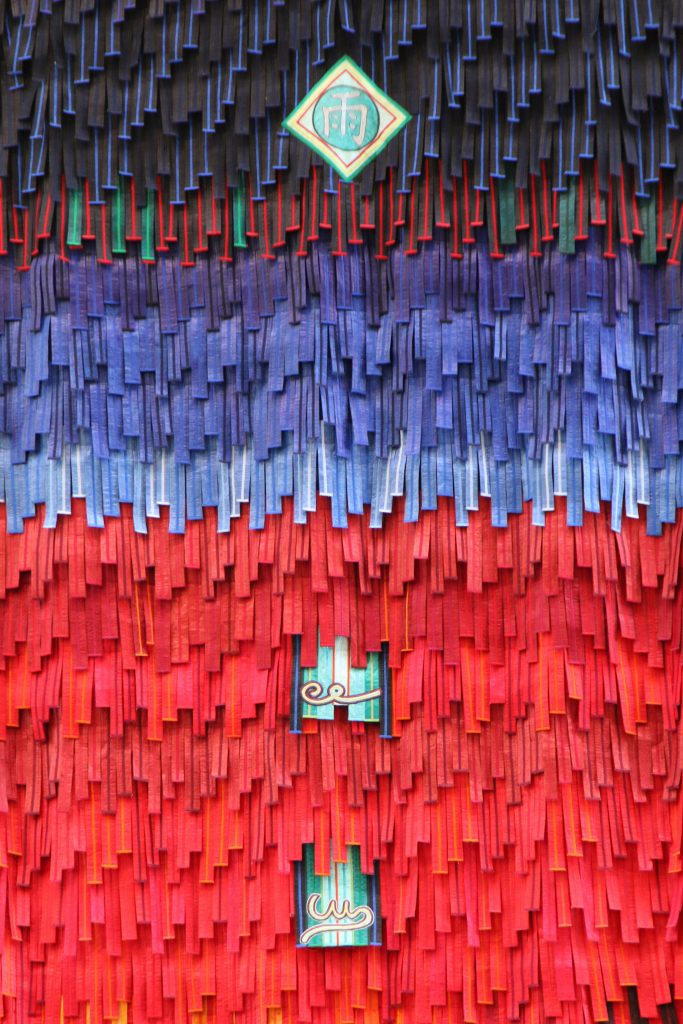 Koyo Kouoh, executive director and chief curator of the museum comments on the installation: "It is an honour to have one of our continent's foremost artists represented in our museum and to introduce our audiences to the vitality of practices which are now part of global art history. The myriad of individually hemmed appliqued fabric fragments in Idéogrammes, signes, symboles et logos (Hommage à Youssouf Tata Cissé et Germaine Dieterlen), not only add rich colour and texture to Zeitz MOCAA's concrete walls but also contribute to an important dialogue around materiality in contemporary art from Africa."
Born in Mali in 1953, Konaté works primarily in textile exploring socio-political and environmental issues such as war, power struggles, religion, globalisation, ecological shifts and the AIDS epidemic in Mali and beyond. He adopts materials such as woven and dyed clothes from Mali to create large-scale compositions. His use of textile references the West African practice of utilising textile as a means of commemoration and communication. In a conversation with Kouoh in 2015, Konaté described working with mainly textile and colours as "almost like alchemy" and limitless. Referencing his work Composition no.15 (bleu-jeune), he says "I worked with a range of blues, the same way as working on a painting."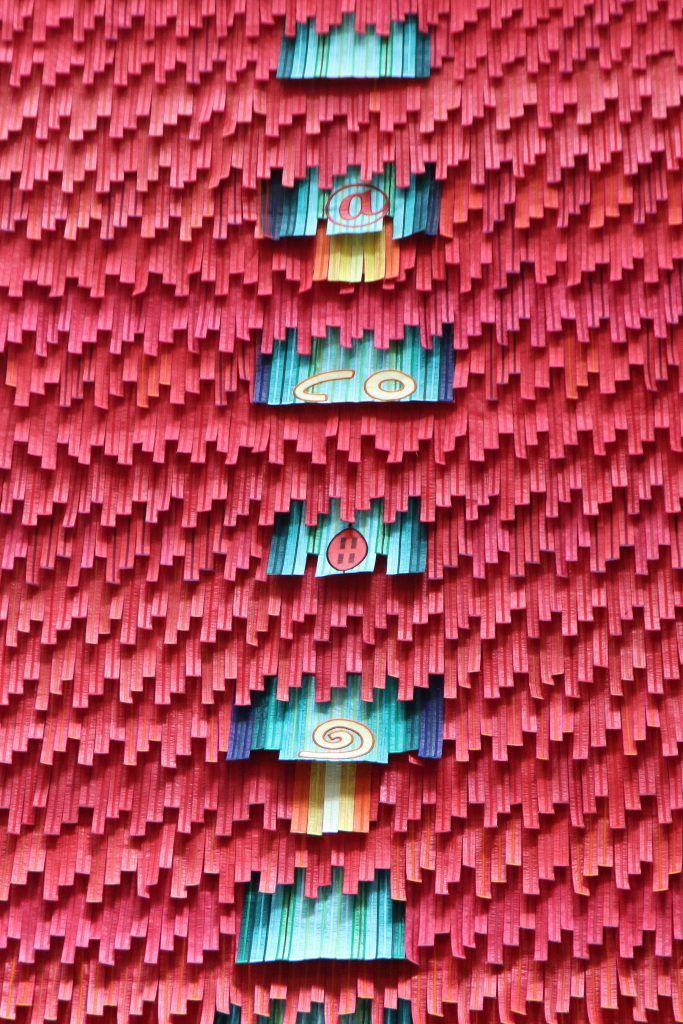 Konaté first studied painting at the Institut National des Arts in Bamako and then at the Instituto Superior des Arte, Havana, Cuba, where he lived for seven years before returning to Mali. Though he lives and works in Bamako now, his work has featured in numerous international exhibitions. Some of these exhibitions are Pulling at Threads, Norval Foundation, South Africa; Mobile Worlds or The Museum of our Transcultural Present, Museum für Kunst und Gewerbe Hamburg, Germany; The Summer Show, Royal Academy of Arts, London, UK; L'Afrique en Capitale, Musée Mohammed VI d'Art Moderne et Contemporain, Rabat, Morocco; Eva International Biennale in Limerick, Ireland; ART_TEXTILES at The Whitworth, The University of Manchester, United Kingdom; The Divine Comedy, Heaven, Hell, Purgatory revisited by Contemporary African Artists at the Museum für Moderne Kunst, Frankfurt, Germany and the National Museum of African Art, Smithsonian Institute, Washington, United States.
His recent solo exhibitions include a retrospective at Arken Museum for Moderne Kunst in Denmark and Symphonie en Couleur at Blain|Southern London, in the Uk. He has received several awards, including the significant Léopold Sédar Senghor Prize at the Dak'Art Biennale in 1996, the Officier de l'Ordre National du Mali in 2009 as well as the Chevalier de l'Ordre des Arts et des Lettres de France in 2002.   
Konaté's Idéogrammes, signes, symboles et logos (Hommage à Youssouf Tata Cissé et Germaine Dieterlen) will be on view at Zeitz MOCAA until January 2021.  
– 
Cover image: Abdoulaye Konaté. Courtesy of the artist and Blain|Southern, London.