Affinity Art Gallery, a new art space in Lagos, Nigeria, launches on December 6, 2020, with works from its existing collection in a group exhibition titled 'The Opening".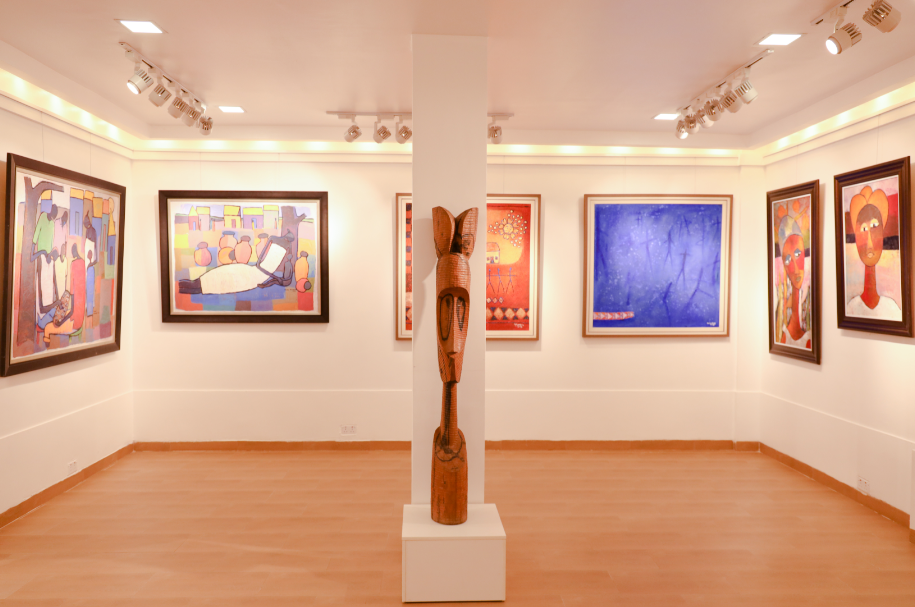 Affinity Art Gallery in Victoria Island axis of Lagos opens this weekend with an inaugural exhibition featuring paintings, sculptures and mixed media works by some of Nigeria's renowned modern and contemporary artists.
Aptly titled "The Opening", the works presented in the exhibition have been curated from the gallery's existing collection – an indication of its existence prior to this official launch. Visitors to the two-story space will encounter works by Jimoh Buraimoh, Sam Ovraiti, Rufus Ogundele, Tony Enebeli, Bruce Onobrakpeya, Muraina Oyelami, Tola Wewe, Yomi Momoh, Ben Osawe, Bisi Fakeye, Amos Odion, Akachukwu Emeka, Segun Aiyesan, Toni Oshiame, Ebong Ekwere, Tega Akpokona, Emmanuel Ekefrey, Chike Obeagu, Tony Nsofor, Sokenu Abayomi and Olaoluwa Qozeem Abdulrahman.
Established in 2017, Affinity Art Gallery was set up to offer a reliable liaison and performance space for the promotion and representation of artists, artistic exchange, cultural exchange, and gallery partnerships.  The gallery's objectives include celebrating Nigeria's modern and contemporary artists and enabling the work of emerging artists.
"As a passionate collector and dealer of African art, I have been able to recognize the grave implications and crippling impact of inadequate representations, institutions and art infrastructures to the growth and visibility of African artists," comments the founder, Olugbemiro Arinoso. "It is for these reasons that I see the need to not only set up a gallery to spotlight artists who are bustling with life and creativity but also render advisory services to new and existing collectors."
"The Opening" is on view from December 6, 2020 to January 15, 2021.