Yusuf Grillo, one of Nigeria's renowned art masters, has passed away at 87. In a statement released by his family, he died after a brief illness at the Gbagada General Hospital in Lagos on Monday, August 23, 2021.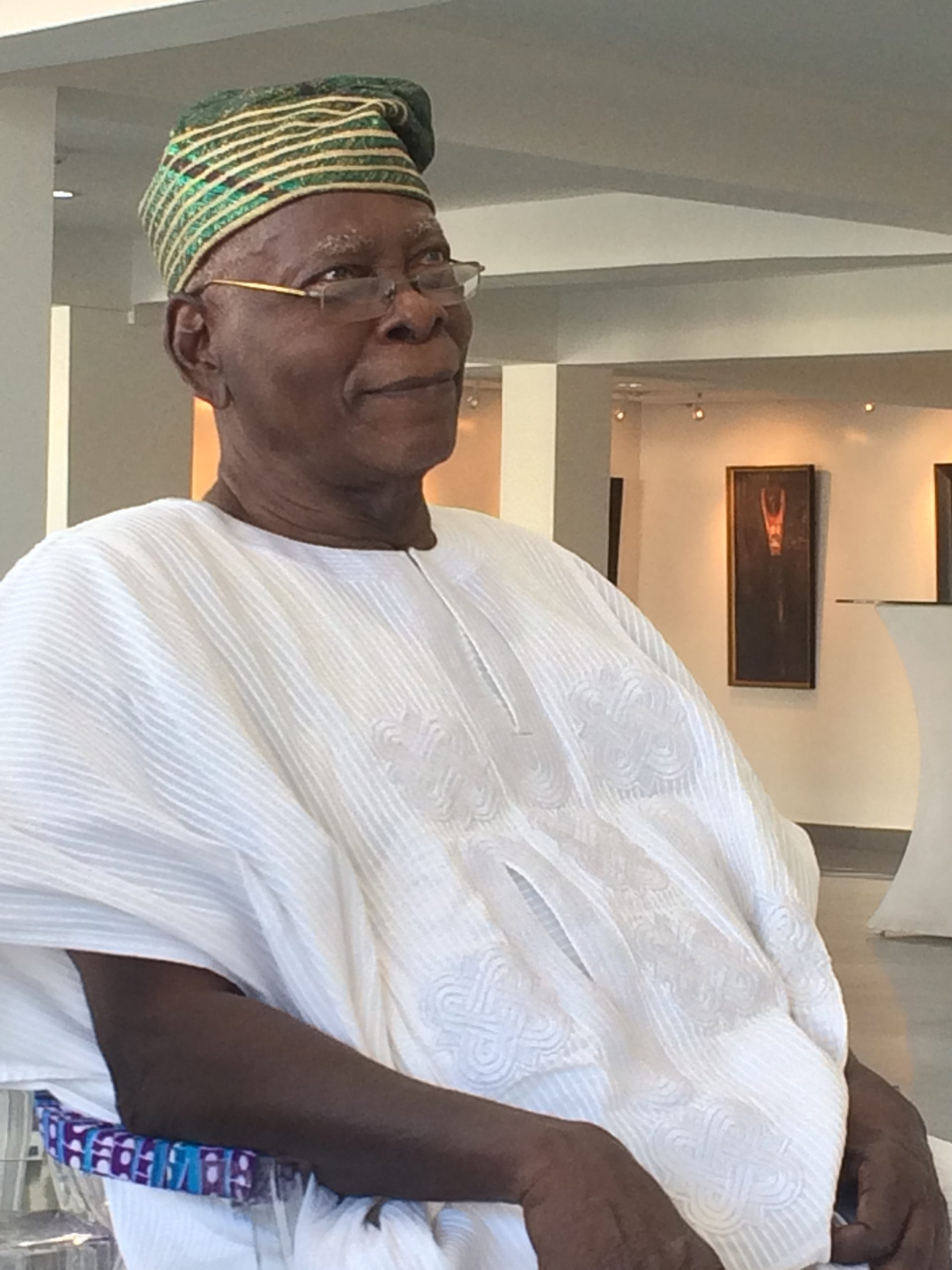 Grillo, who is known for his stylised painting in blue, inspired by adire and resist-dye textiles used in Nigeria, had a successful career that influenced the discourse of modern art in Nigeria. He gained international prominence in recognition for his early works in the 1960s and 1970s. For more than 25 years, he was Head of the Department of Art and Printing at Yaba College of Technology and he was the founding president of the Society of Nigerian Artists. He went on to become one of the most influential figures in Nigerian art.
Born in 1934 in the Brazilian quarters of Lagos, Grillo had his tertiary training in the arts at the Nigerian College of Arts, Science and Technology, Zaria, where he was a member of the Zaria Arts Society, otherwise known as the 'Zaria Rebels'. They were famous for their artistic philosophy known as natural synthesis, which promoted Nigerian national identity through a hybrid form combining indigenous artistic styles with westernised artistic expressions. Subsequently, Grillo studied at Cambridge University and other schools in Germany and the United States of America. He unified his training in the western representational style focused on Nigeria's cultural history. 
Lagos Island's bustling social life, along with the fashions and trends of women, are recurring subjects in Grillo's works. Art critic and scholar, Kunle Filani in his text 'Yusuf Grillo: Universalising Yoruba Consciousness', describes Grillo as "a master of compositional arrangement" who "orchestrates series of geometric planes in his pictures both as forms and as design elements." He also wrote that "perhaps the most enduring legacy Grillo bestowed on contemporary Nigerian art is his faithfulness to Yoruba culture without ossifying traditions. He represents a creative bridge that filled the transitory gap between dynamic Yoruba wood carving traditions and contemporary Yoruba art." A few examples of his works that demonstrate the above are 'Girl in Blue', 'Baraje', 'Ayi and Tayi' and 'No Thanks'.
Grillo's stained glass and mosaic works grace several public buildings in Nigeria, including churches, universities, government buildings, and the Murtala Mohammed International Airport. 
Several notable people in the Nigerian art scene, Africa and the diaspora have been paying tributes and sharing the works of the art master online since the news of his passing.  
Princeton University Director of African Studies, Chika Okeke-Agulu, who published the most recent book on Yusuf Grillo titled 'Yusuf Grillo: Painting. Lagos. Life.' wrote on Instagram: "The man died. Yusuf Grillo. Eminent artist, teacher and administrator. RIP. Very honored to have known you, sir."
Kavita Chellaram, founder and director of Arthouse and ko art space, who worked closely with him in the last decade, also wrote, "with great sadness, we mourn the passing of Professor Yusuf Grillo, we had such a close working relationship. May he rest in everlasting peace." Mrs Chellaram was behind his retrospective exhibition 'Igi Araba' presented by Arthouse Contemporary in 2015. The show allowed young art enthusiasts to meet the legendary artist and other modernists such as Kolade Osinowo, Demas Nwoko, Bruce Onobrakpeya, J.P. Clark (1935-2020) and Jimoh Akolo, one of the not so popular Zaria Rebels members. 
As African Artists' Foundation stated in their tribute indeed, "we are going to miss one of Nigeria's finest and most celebrated icons."