AKAA – Also Known as Africa, a contemporary art and design fair in France centered on Africa and its diasporas, returns for the fourth consecutive year to Carreau du Temple, Paris, from November 9-11, 2019.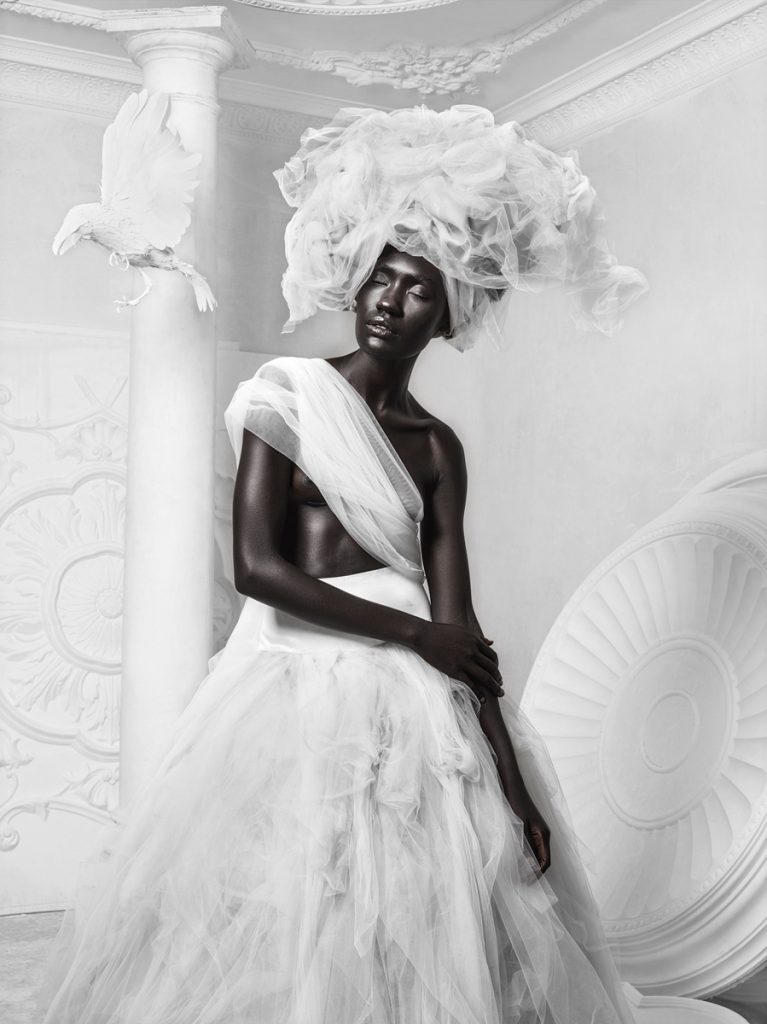 With a yearly average of 15,000 visitors to the fair, this year AKAA returns with the same desire to showcase a vibrant art scene of artists with a link to Africa. As achieved in the previous editions, all types of contemporary art expressions will be in the spotlight: sculpture, painting, photography, video installation, performance and design.
The 2019 edition will host 44 exhibitors, with new galleries from Germany, the Netherlands and Mali. More than a hundred artists will be represented, mainly from the African continent and also from America and Europe, showing the creative dynamism of Africa radiating throughout the world. 
Hosting talks and exchanges with artists, curators, journalists, writers, reserachers, musicians and other art enthusiasts whose initiatives support contemporary art in Africa and elsewhere, Les Rencontres AKAA – the fair cultural program – will examine the theme, Inventing the City. Bukola Oyebode, editor-in-chief of TSA, sits on the panel discussion "Innovations within the Third Space" moderated by Jeremiah Ojo, project manager and founder of Creative Milieu Consulting, along with Zanele Muholi, renowned photographer from South Africa and Patrick Quarm, US-based visual artist from Ghana. In addition to the talks, Les Rencontres AKAA will screen several films on Saturday, November 9 at the Carreau du Temple auditorium, including, The Great Green Wall directed by Jared P. Scott, and System K, directed by Renaud Barret.
Francisco Vidal, one of the most outstanding voices from Angola, will take over the walls and floors of AKAA Underground, the art laboratory. Vidal is known for his paintings and drawings with bold colors and patterns. The artist's work mixes in a fun way various aesthetic influences, including cubism, African textiles, the hip-hop culture of the 1980s, graffiti and street art.
For its 2019 monumental installation, usually at the centre of the fair, AKAA has invited Congolese artist Houston Maludi, represented by the MAGNIN-A gallery. Maludi's work is inspired by the Cubist painters Georges Braques and Pablo Picasso. After years of experimentations and aesthetic research, in 2008, he developed his personal cubist style called "Monochromique Cubism Symbiotique Quantique" that can be achieved through a "symbiosis of shapes".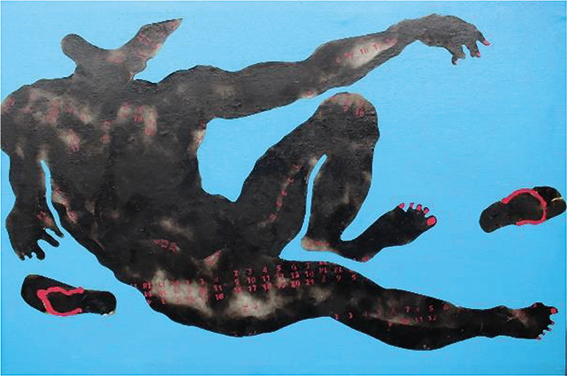 Some of the galleries exhibiting at this year's AKAA are Nil Gallery (France), presenting the works of  Kelani Abass (Nigeria), Prince Gyasi (Ghana), and Yeanzi (Cote d'Ivoire), Artco Gallery (Germany) presenting a solo exhibition of works by Conogolese artist, Maurice Mbikayi, as well as a group show with works by Marcelo Brodsky (Argentina), Marion Boehm (Germany), Raphael Adjetey Mayne (Ghana), Saidou Dicko (Burkina Faso), and 3 South African artists Gideon Mendel, Justin Dingwell, and Kufa Makwavarara. Artis Dakar Gallery (Senegal), will be presenting the works of Ousmane Niang (Senegal) and Ngimbi Luve (DRC). Other galleries include October Gallery (UK), This is Not a White Cube (Angola), THK Gallery (South Africa), and The Gallery 38 (Morroco).