Taking place this year at the Federal Palace Hotel, Victoria Island, ART X Lagos returns with an expansive programme.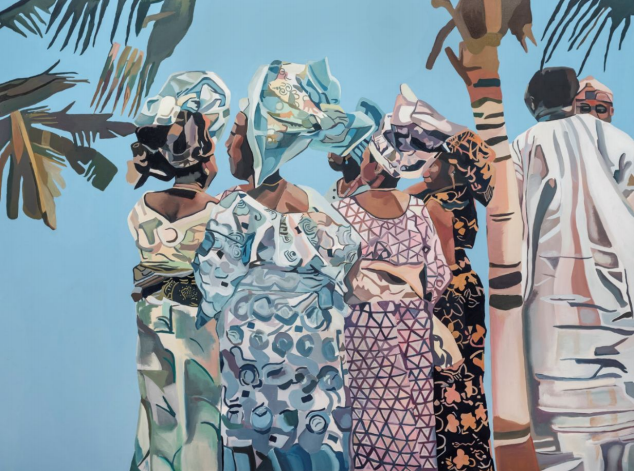 For its fourth edition, taking place in November, ART X Lagos will be hosted at the Federal Palace Hotel, Victoria Island, Lagos to accommodate new sections and exhibition spaces, the growing local and international visitors to the fair, and the expanding gallery booths which has increased from fourteen in 2018 to twentry-three in 2019.
"We are delighted to announce the ambitious expansion of ART X Lagos this year. Our move to the Federal Palace (hotel) enables us to deliver, at our fourth edition, a markedly enhanced experience from prior years, with the addition of new sections as well as the growth in the fair's size and scope". says Tokini Peterside, ART X Lagos Founder and Director at this year's press launch.
Galleries and exhibitors featuring in this edition includes Arthouse – The Space, Artyrama, Bloom Art, Mydrim Gallery, Nike Art Gallery, Retro Africa, SMO Contemporary Art and Thought Pyramid from Nigeria, Addis Fine Art (Ethiopia), Afriart Gallery Kampala (Uganda), Circle Art Gallery (Kenya), Ed Cross Fine Art (United Kingdom), Everard Read (South Africa), Galerie Cécile Fakhoury (Côte d'Ivoire), Galerie MAM (Cameroon), Galerie Voss (Germany), Gallery 1957 (Ghana), Goodman Gallery (South Africa), Loui Simone Guirandou Gallery (Côte d'Ivoire), Out of Africa Gallery (Spain), SMAC Gallery (South Africa), TAFETA (United Kingdom) and Tiwani Contemporary (United Kingdom).
One of the new additions to the fair this year, is the introduction of a Modern Art Section, devoted to showing 20th century pioneers of African Modern Art. Presented by Stanbic IBTC Pensions, three galleries – Bloom Art (Nigeria), Mydrim Gallery (Nigeria), and Gallery 1957 (Ghana) – will present works from artists such as Professor Ablade Glover and Uche Okeke.
Also new to the fair is the Performance Art Pavilion, curated by Wura Natasha Ogunji. Titled "Small Acts", the pavilion will feature three live performances exploring the connection between art and ethics by artists – Ngozi Schommers, Ecs Eps and Taiwo Aiyedogbon.
The Curated Projects section returns to the fair with four exhibitions incorporating augmented reality, virtual reality, sound, installation, and film. Curated by the fair's artistic director, Tayo Ogunbiyi, this section will present both established and emerging artists such as Emeka Ogboh, Joel Benson, Oumar Ball, Amanda Iheme, Nyancho Nwanri, and Ifebusola Shotunde.
The fair's highly-engaging talks programme, ART X Talks, will take place on Saturday November 2nd and Sunday November 3rd. Some of the speakers for this year are Emeka Ogboh, Antawan Byrd, Aissa Dionne and N'Goné Fall. A section of the program will reflect on the career and accomplishments of the late indepedent curator, Bisi Silva.
The Access Bank ART X Prize, a platform designed to support emerging artists in Nigeria, has reached its final stage for the 2019 edition. Following a rigorous screening process by the jury: Ibrahim Mahama, Wura-Natasha Ogunji, Emeka Ogboh, Zina Saro-Wiwa, and Alessio Antoniolli, five finalists were selected with Etinosa Yvonne, a young photographer, emerging as winner of the prize. The other finalists are Ayomitunde Adeleke, Christopher Nelson Obuh, Yadichinma Ukoha-Kalu, and Peter Ebahi Okotor. They will all show their works in the Access Bank ART X Prize section of the fair in November.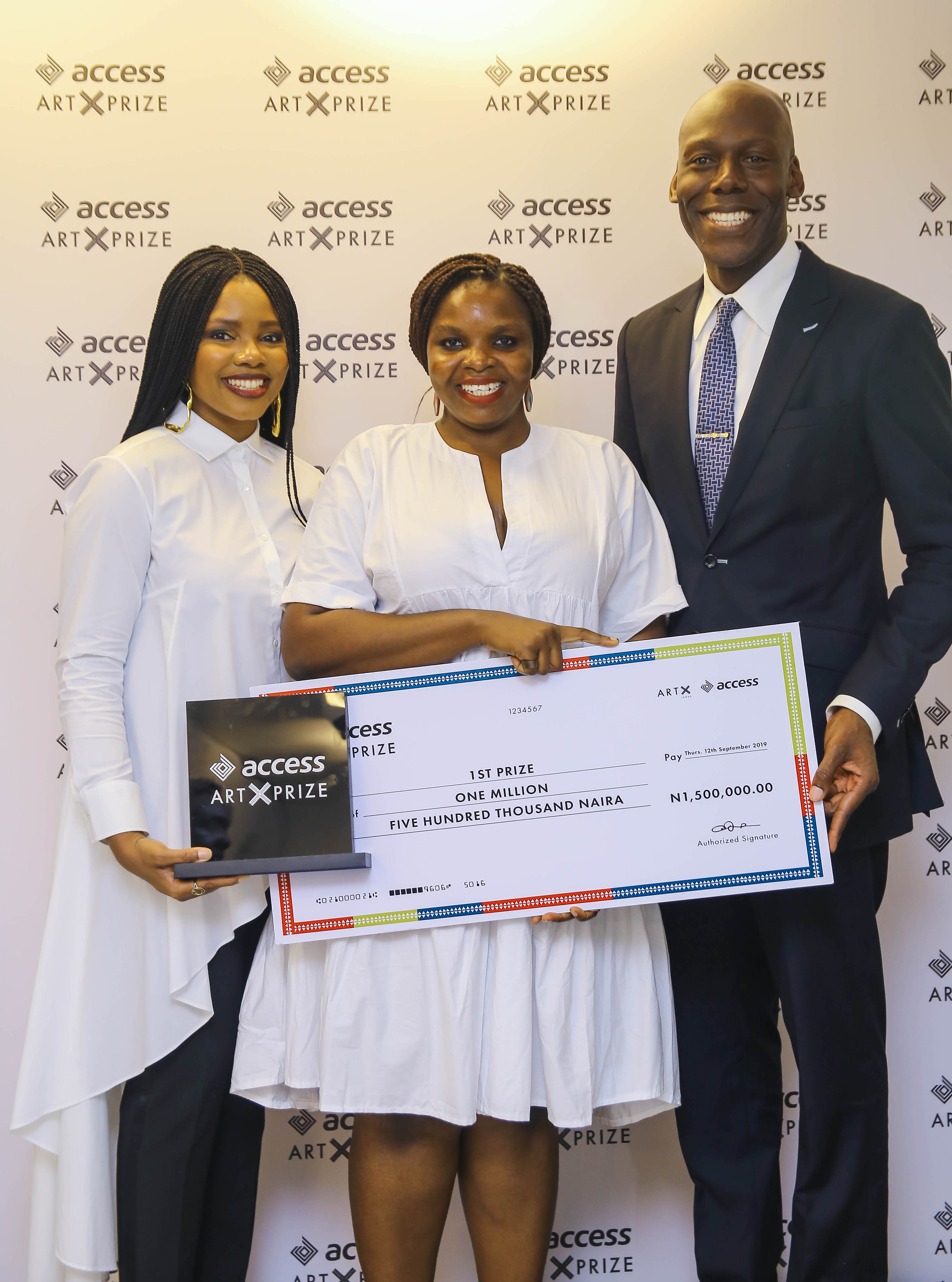 As winner of the 2019 Access Bank ART X Prize, Etinosa, will be awarded a cash grant of N1,500,000, a three-month residency at Gasworks, London, in 2020, and a solo presentation at ART X Lagos in 2020. 
This year, the Interactive Projects at ART X Lagos, curated by A Whitespace Creative Agency, will present installations encouraging audience participation and alternative forms of artistic expression exploring the theme of PLAY. Works selected include a collaboration between product designer Nifemi Marcus-Bello, creative technologist Desiree Craig and artist Deborah Segun, exploring the act of wishing, nostalgia and childhood through a virtual wishing fountain, and an interactive textile installation created in collaboration with artist Yadichinma Ukoha-Kalu and fashion designer Bubu Ogisi. The Interactive Projects is sponsored by 7UP.
In line with the past three editions of the fair, the penultimate night of ART X Lagos remains ART X Live! – the dynamic visual art and live music show. Curated by Lanre Masha who is handling music and Faridah Folawiyo, who is handling the art section, this year's show will celebrate some of Lagos' most exciting emerging and underground mavericks. The show, titled 'Making the Maverick' will feature new commissions by visual artists Dafe Oboro and Joy Matashi, with live performances from WurlD, Lady Donli and Buju, with all music produced by TMXO.
ART X Lagos 4th edition will run for three days from November 1st to 3rd, 2019. See their complete agenda here.