On the evening of March 3rd, new and experienced collectors filled the Kia showroom, Victoria Island in Lagos for the 3rd Affordable Art Auction put together by Arthouse Contemporary. The auction featured 107 works from emerging and established artists, all scaled below N1,000,000. With the high attendance came enthusiasm and the promise of a high sale, but from the results, the auction sales can only be regarded as fair. Only 62% of the lots were sold and most of these sold below the estimated prices. According to the results released by Arthouse Contemporary, the auction brought in a total sum of N26,668,000. 
Top sales of the evening were Rom Isichei's Vacancy of Stares, oil on paper, which sold for N1,150,000 (incl. premium). Gerald Chukwuma's Akuko Ifo, mixed media diptych, sold for N920,000 (incl. premium). Ebong Ekwere's wood sculpture, Dancing Torso; Reuben Ugbine's Meditation II, also a wood sculpture; Abayomi Barber's Dream Man, pastel on paper and Ato Delaquis' The Lagoon, acrylic on canvas, all sold for N805,000 each (incl. premium).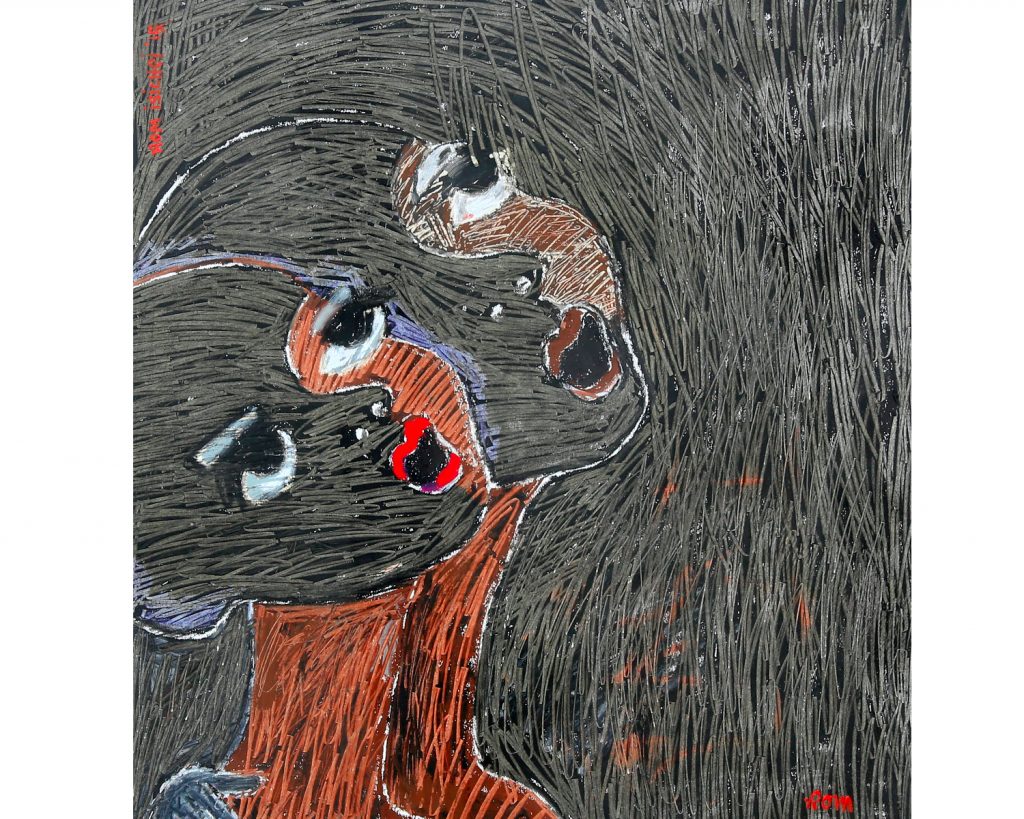 A number of wooden sculptures by Boma Joe Jime, Ebong Ekwere, Reuben Ugbine, Francis Uduh and Bunmi Babatunde were featured in the auction and they made admirable returns. Ebong Ekwere's Dancing Torso I and II sold above the estimated price, topped the sale of wooden sculptures and was one of the highest sales of the evening. The works by Reuben Ugbine and Bunmi Babatunde sold below the assessed prices while works of Boma Joe Jime and Francis Uduh fetched returns within the expected figures. 
Art masters Ben Enwonwu's Fade Out (Oko-Oba), print, 1971 and Bruce Onabrakpeya's Leopard in the Corn Field, a limited-edition print, 2012, offered in the auction sold below their estimated prices, contrary to expectation. Other works by Bruce Onabrakpeya at the auction were Untitled, metal foil on board, 1989 and the Abanauyom Series C3 & C4, limited-edition print, 2015. However, a limited-edition print of Uche Okeke's March of the Masquerades, 1982, sold for N520,000, doubling the initial estimated price.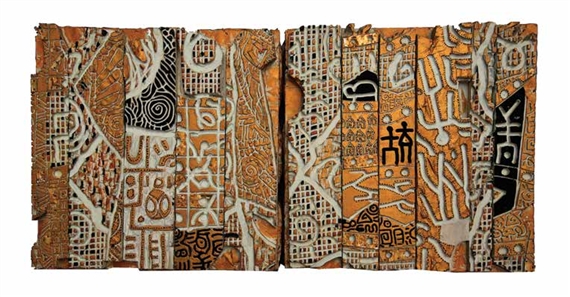 Topping the sale of photography, a ten percent feature in the auction, was Tam Fiofori's Spirit of Festac which sold at N380,000. Generally, all the photography works sold below the estimated prices. Among the emerging artists – Yadichinma Ukoha-Kalu, Dennis Osadebe, Abisola Gbadamosi, Williams Chechet, Dare Adenuga, Patrick Akpojotor and Habeeb Andu – featured for the first time in the affordable auction, things were not quite different. Patrick Akpojotor's Jumoke & He Looks Familiar, charcoal drawing on paper, 2017, sold highest at N480,000 but within the estimated price. Others sold below the offered prices.