Installation photos of Patrick Akpojotor's debut solo exhibition by SMO Contemporary Art at the Wheatbaker, Lagos.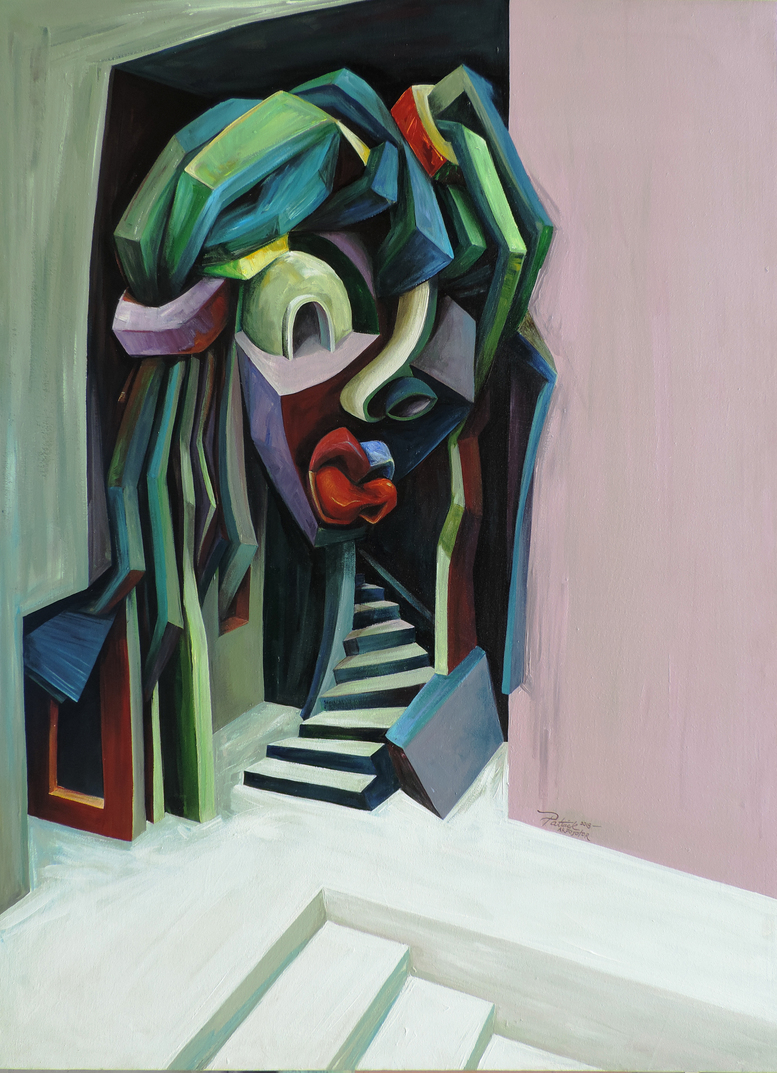 On September 22, 2019, SMO Contemporary Art presented Patrick Akpojotor's debut solo exhibition titled, "If Walls Could Speak" at the Wheatbaker Hotel, Lagos. This exhibition of 38 works reflects the broad range of Akpojotor's skill as a multimedia artist as one is bound to encounter works of oil paintings, pencil sketches, seminal works in wood, and an installation of copper sculptures, which represent the artists' exploration of our subconscious connections between identity and the built environment.
Akpojotor's work captures the heart of traditional, colonial, and contemporary architecture scattered across the Lagos cityscape. He creates anthropomorphic buildings with distinct personalities and attitudes, exploring how the built environment influences our sense of identity. His brightly colored canvases and detailed pencil sketches portray surreal staircases, windows, and the walls of imagined spaces which personify emotionally complex characters. 
Akpojotor studied fine art at the Auchi Federal Polytechnic, and graphic design at the Lagos State Polytechnic, Ikorodu. He was mentored by master artist Prof Bruce Onobrakpeya, working with him as a studio assistant and later as a facilitator at the bi-annual Harmattan Workshops. Akpojotor has received notable recognition and numerous awards including the first ART X Lagos Prize for emerging artists in 2016.
"If Walls Could Speak" will be on view until November 8, 2019.
See some of the works here.