In our second #SocialSolidarity round-up we have more news and call for applications on emergency support initiatives for artists working in Africa. Please share widely with those who can benefit. You will also encounter new features on TSA Art Magazine as well as exciting leads to other sites and social media pages such as the Corona Phonic Diary by Germany-based curator, Bonaventure Ndikung, photos from an online exhibition in South Africa and 1-54 Art Fair virtual studio visit series. We hope that you will gain momentary escape from the pandemic induced fatigue and restlessness with some of these contents. 
 
Sign up for our newsletter to receive the next round-up.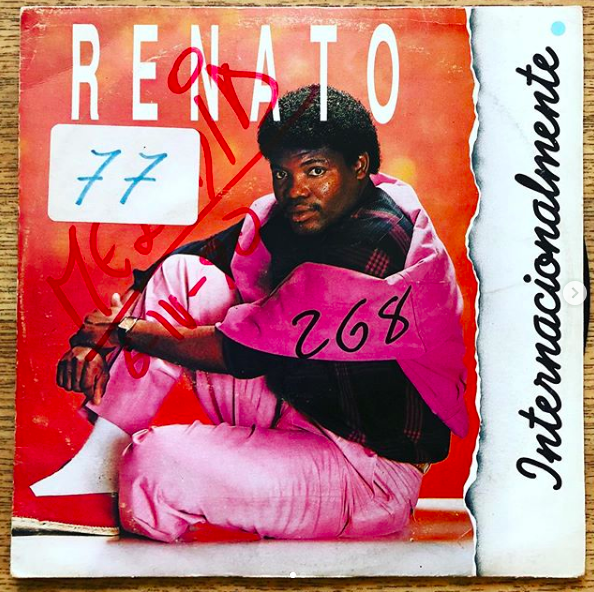 Henrike Grohs 2020 Award Ceremony Postponed
Due to the COVID-19 crisis, the second edition of the Henrike Grohs Art Award ceremony, which was scheduled to coincide with the Dak'Art Biennale in May, has been postponed. The ceremony will now take place at a later date, with the prize awarded to the winners at a time still to be confirmed. The grand prize for the Henrike Grohs Art Award is €20,000 and a publication of the work of the winner with a budget of €10,000. Visit TSA Art Magazine to see artists shortlisted for the grand prize.
 
Bonaventure Soh Bejeng Ndikung's Corona Phonic Diary on Instagram
Are you interested in what leading curators are doing online these days? Then, we recommend following the phonic diary by renowned curator and director of the Berlin-based cultural centre – SAVVY Contemporary, Bonaventure Soh Bejeng Ndikung, now on day 32. The diary features quirky, striking and vintage album covers and notes on the artistes in his private music collection, revealing very popular names to rarely encountered musicians, some of them dating back to the 70s. In a conversation with the RAW Material Company on why he is doing this, he says "One could say that it's just a possibility of sharing love in these times. I believe that if a sound touches me deeply – in whatever way be it healing or agitating – it might also touch others. Take a look at his eclectic collection here.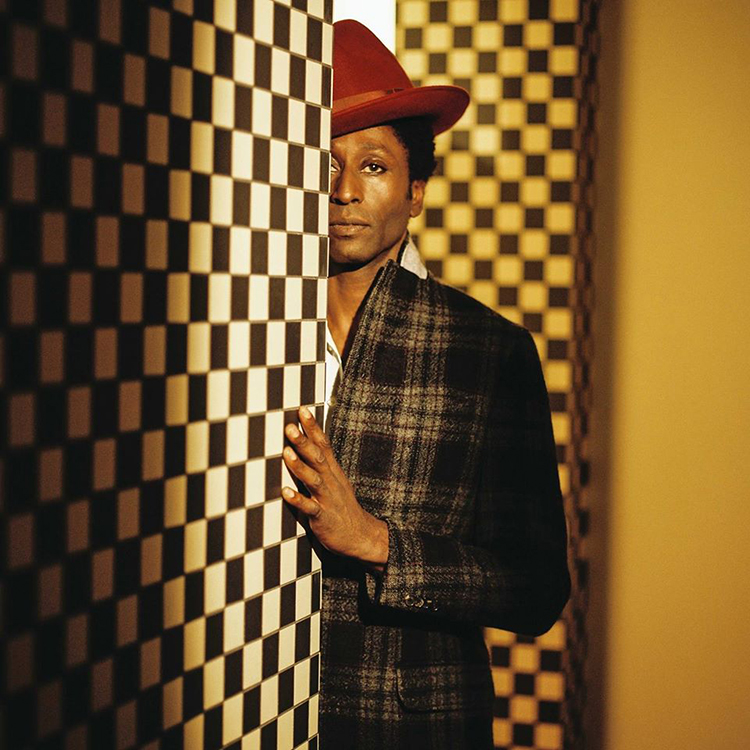 Still on music and the incredible archives of African discography popping up lately, read this short interview with guitarist and Blufunk artist, Keziah Jones, on U.Mi-1: The Buzz. Here is a quote to get you going: "I am working on my next album. I've also got an art project involving the use of the African musical archives which I'm quite excited about."
 
Call for Applications by The Sahara Centre Nigeria
The Sahara Centre Nigeria has set-up a relief program for the cultural, creative and tourism sectors in Nigeria. With this initiative, practitioners will be provided with assistance for essentials, funding for content creation and funding for projects looking at post-COVID-19 in the above-mentioned sectors. Applications will be reviewed by a selection committee including photographer Adeola Olagunju, Akin Oyebode, and Ojoma Ochai. Click here to apply.
 
Photos from Owanto's Exhibition at Sakhile&Me in Germany
In March, Sakhile&Me art centre presented a solo exhibition by Gabonese artist and human right activist, Owanto. Her first solo exhibition in Germany, the works highlighted the issues of Female Genital Mutilation and Cutting (FGM/C) still practised in some parts of Africa, Southeast Asia and the Middle East. Read about the exhibition and see the works here.
1-54 Launches Virtual Studio Visit Series
1-54 Contemporary African Art Fair launches a new online agenda, tagged the 1-54 Studio Visit Series, where artists give a video tour of their studio by themselves during the quarantine period. Wherever they are in the world, artists showing in the coming online edition of 1-54 Art Fair, will present their studio and share current projects. So far, two artists have been featured – LR Vandy and Ken Nwadiogbu. You can watch their studio tour here.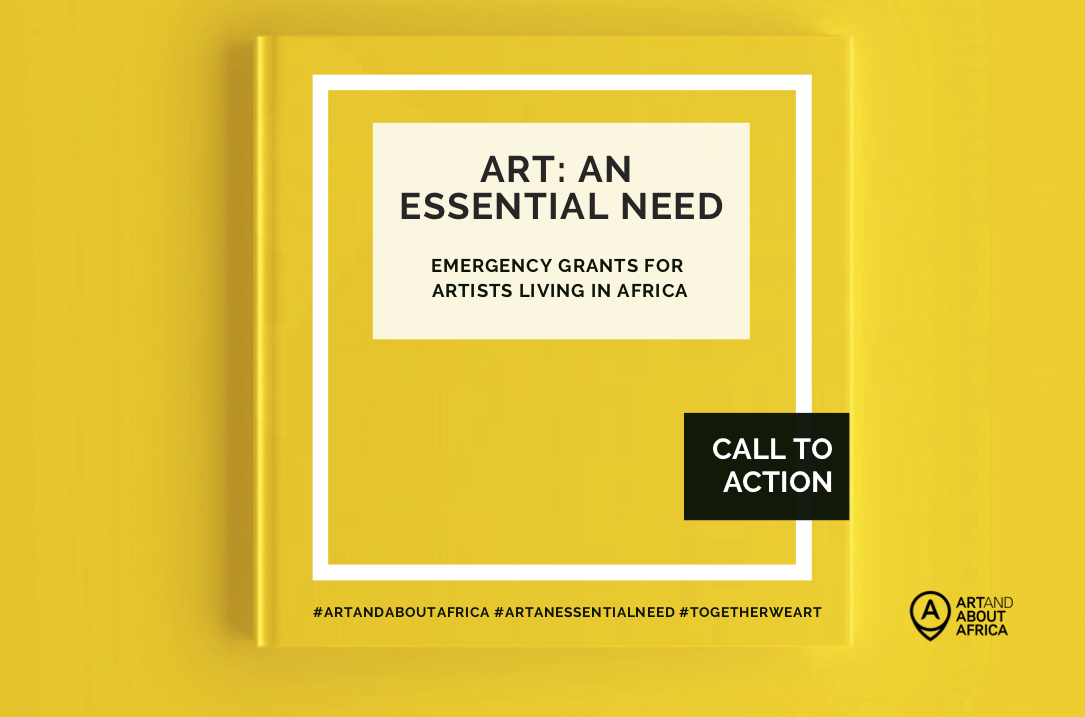 Art And About Africa Announces Emergency Support Program for Artists Living in Africa
Art And About Africa is setting up an emergency grant initiative for artists living in Africa tagged "Art: An Essential Need". Artists are invited to apply by sharing one artwork and notes on the current crisis, which will become an eBook used for crowdfunding together with limited edition prints and original works from guest artists. To see the requirements and how to apply, visit here.
 
South Africa's Everard Read Presents "Us" for Solidarity Fund
In South Africa, Everard Read leads with online exhibitions supporting the country's collective project tagged "Solidarity Fund". The fund supports vulnerable people affected by the Coronavirus pandemic. In early April, the gallery launched its first exhibition for the Solidarity Fund, bringing together almost 50 artists. Now, it is running its second exhibition, titled "Us" after the work of South African artist Brett Murray. See the artists and artworks featured here.
 
2020 Art Writers Grant Program Now Open – US Citizens and Permanent Residents Only
The Arts Writers Grant supports both emerging and established writers focused on contemporary visual art. Ranging from $15,000 to $50,000 in three categories—articles, books, and short-form writing—these grants support projects addressing both general and specialized art audiences, from short reviews for magazines and newspapers to in-depth scholarly studies. It also supports art writing that engages criticism through interdisciplinary methods or experiments with literary styles. Due to legal constraints, this application is only open to U.S. citizens, permanent residents of the United States and holders of O-1 visas. To apply, read more here.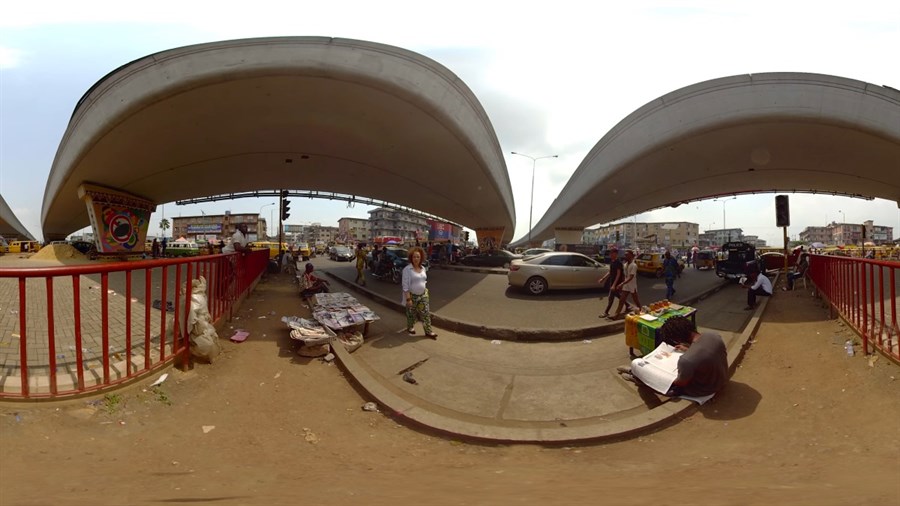 Lagos at Large, Azibuye and Daughters of Chibok Selected for Hot Docs – Canada's International Documentary Festival
Hot Docs, the largest documentary festival in North America has announced its selection for the 2020 edition. The selection is a list of about 200 outstanding films from Canada and around the world, including Lagos at Large (Nigeria) by Jumoke Sanwo, Azibuye -The Occupation (South Africa) by Dylan Valley and Daughters of Chibok (Nigeria) by Joel Kachi Benson. Due to the pandemic, the festival will take a different form this year, which will be communicated in due course. See the complete selection here.
 
Call for Entries: VIDEONALE.18 – Festival for Video and Time-Based Art
The call for entries for the 18th edition of VIDEONALE festival is open and the organisers are inviting artists and filmmakers to submit their works to participate. The VIDEONALE is one of the most important festivals for experimental video and moving images in Europe. Artists of all nationalities and ages can apply and it is open to experimental work in the areas of single-channel and multi-channel video, video installation, performance, sound art and virtual reality. See more here. 
–
Featured image: LR Vandy, These Women #9, 2019. ed. of 20, /Bronze, 21 x 10 x 10 cm. Source: October Gallery.