As Dr. Omar Kholeif wrote in the announcement for this year's edition of the 1-54 Forum, "It is unfathomable to imagine that only 10 years ago such a continuing event [the 1-54 Art Fair] did not exist in Britain." Also, for us at TSA, it is unbelievable that ten years have passed since the art fair began. It seems like only yesterday. We remember our first time publishing about 1-54 in 2015 when TSA started as a blog. We featured artists from Nigeria and the Nigerian diaspora in the third edition.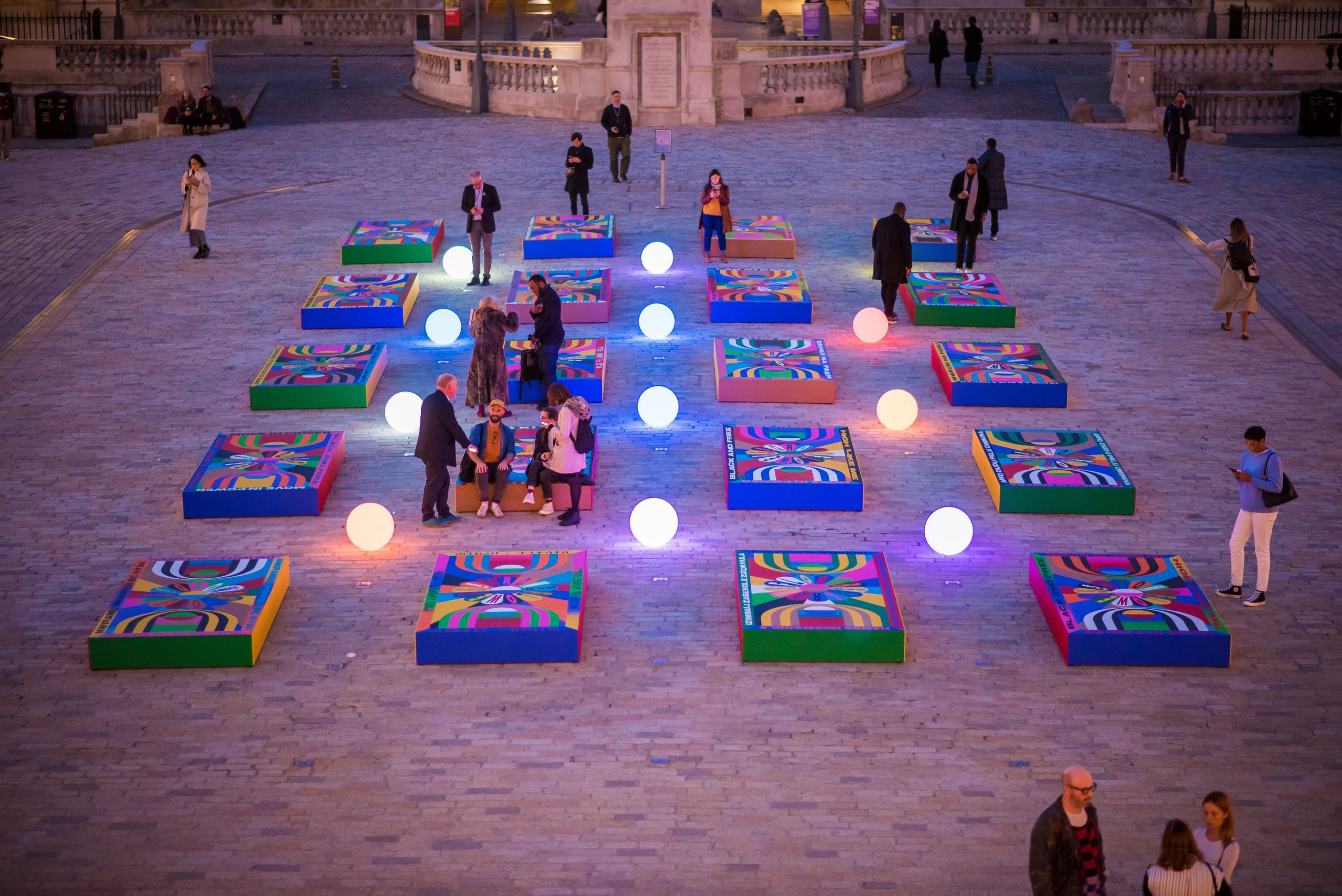 Today, 1-54 has become a significant event in the UK's fall art season, making it more colourful, vibrant and culturally diverse. It has inspired a broader representation and visibility of African and diaspora artists in the London art scene and made their presence a mainstream occurrence. Though its roots are in the Uk, it has extended its presence to other cities such as New York, Marrakech and Paris.
This edition sees an increased number of galleries taking over more exhibition space at Somerset House. A total of fifty international exhibitors and galleries will present a selection of leading contemporary artists from Africa and its diaspora from Thursday, 13 to Sunday, 16 October 2022. As a landmark celebration, this year's special projects have been extended to ten to match the anniversary years. We have highlighted these special projects below.
British-Moroccan artist Hassan Hajjaj has created a specially blended tea reflecting the diversity of the African continent. In consultation with Hajjaj's mixologist, Love Letter comprises a selected blend of ingredients that exemplify the richness of Africa, from the tall cacao trees of Ghana to the sweet-smelling orange blossoms of Tunisia, such as rooibos, ginger, cocoa shells, fennel, cinnamon, fig pieces, carob, crushed coffee beans, moringa, pennyroyal, black pepper, orange blossom, and vanilla pieces. A sensorial experience all-round, Love Letter is presented alongside a curated playlist with Worldwide FM, an award-winning radio station and platform for marginalised voices.
Ronan Mckenzie's HOME will take over an entire booth to present a new solo exhibition by London-based artist Alfie Kungu. Through practice and symbolism, this new body of works sees Kungu experimenting with techniques and concepts he associates with 'relief painting', where he deliberately emulates the effect of a marker pen bleeding through to the pages underneath. Accordingly, Kungu plays with themes of absorbency, with larger scenes becoming abstracted whilst keeping their own narratives, which remain subtle and ambiguous. Kungu weaves in dualities of the naïve and the childlike through the use of heavy-handed machinery in his practice, creating a dance between artist and tool. The exhibition highlights works that are therapeutic in connecting to the different sides of the artist's being, including those that have been neglected or ignored, whilst serving as a form of comfort through which Kungu places himself within these scenes and spaces that embrace togetherness.
The installation, O Barco/The Boat, by interdisciplinary artist Grada Kilomba is on view in the Somerset House courtyard from 29 September to 19 October 2022. The striking 32-metre-long installation is composed of 140 blocks, the configuration of which outlines the lower 'hold' of a historical European slave ship. Individually charred by the artist, the textured surfaces of several of the blocks are intricately inscribed with poems in six different languages. It directly addresses the history of European maritime expansion and colonisation and invites the audience to consider forgotten stories and identities of those who were enslaved and suffered during this period. Alongside its sculptural elements, the artwork includes live performance, combining song, music, and dance, with music production by writer and musician Kalaf Epalanga. Designed and directed by the artist, the live ensemble brings new meaning to O Barco/The Boat, acknowledging memories of the past and looking towards the future. Making its UK debut, Kilomba's installation will be on view in the courtyard throughout 1-54, with free performances on the 13th and 14th of October 2022.
In collaboration with Code Green, the 1-54 Genesis Collector Pass provides exclusive access to Genesis NFT drops by artists who have shown regularly at 1-54 and are part of the fair's ecosystem. Launching around 1-54's 10th anniversary edition in London, pass holders can access the Genesis NFT drops, both auctions and sales, and purchase digital and physical artworks. Some of the proceeds from the sales will be used to support The Great Green Wall – an epic African-led climate project growing an 8000km wall of trees across Africa – with funds directed to community-driven projects and eco-businesses across the continent. Inna Modja, artist and founder of Code Green, will also create a unique photo booth at the fair for visitors to be photographed and get their first NFT minted.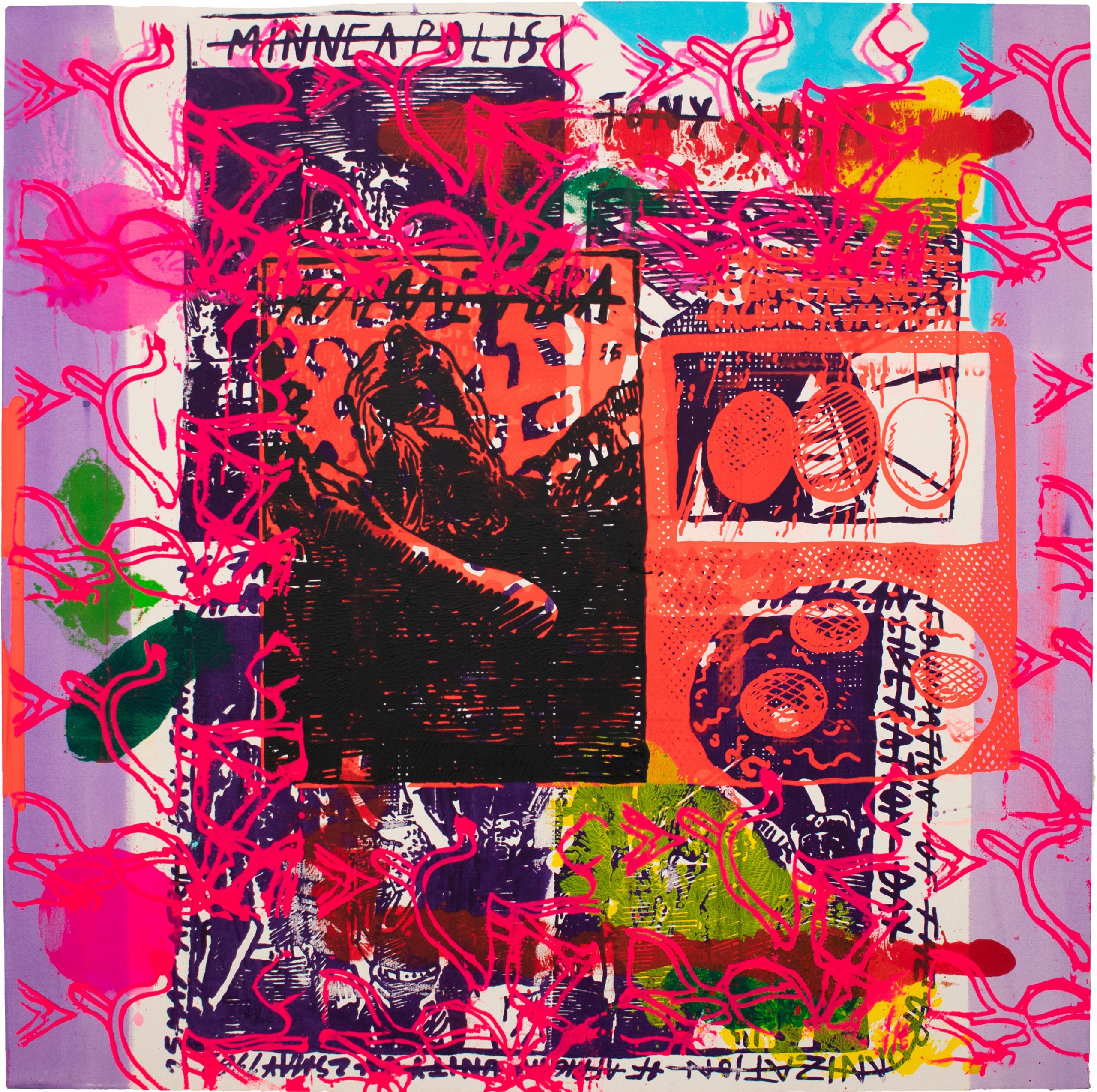 Titled To Catch Flying Horses from the Sky: The Impossible Task of Dreaming in the Present, 1-54 Forum, the fair's multi-disciplinary programme of talks, screenings, performances, workshops, and readings, takes introspection as a point of departure in celebrating this milestone edition. This edition interrogates what it means to convene, to listen, to read, to convalesce, toward experiencing togetherness. The Kashmiri proverb—to catch flying horses from the sky—suggests the impossible task of conjuring dreams in the present tense— to make visible that which lives amidst the crackle and crack, amidst the borderlands. But that which can never be achieved, or attained, proffers room beyond speculation, to dream of expression, beyond the limits of vanity. Bringing together diverse perspectives from artists, curators, and scholars, the convening seeks to cooperatively develop a toolkit for how we speak of art in and of the continent that is Africa and its diaspora for today, tomorrow, and perhaps forever. 1-54 Forum is curated by Dr. Omar Kholeif, Senior Curator, Sharjah Art Foundation.
Nando's, the sponsor of Returning as a Bronze for 1-54 London 2022, will present work for sale by two Southern African artists: Adolf Tafadzwa Tega and Nkoali Nawa. Nando's was founded in Johannesburg, South Africa, in 1987. Its restaurants host one of the largest publicly displayed bodies of contemporary Southern African art globally, with over 8,000 pieces in the UK alone. Nando's patronage of contemporary Southern African art enables career development opportunities for artists and the curation of Nando's collection. Spier Arts Trust is responsible for administering programmes that create career development opportunities for professional artists.
Curated by the people behind Papercup, 1-54 Bookshop features a selection of books on art and design from Africa and the African diaspora. Papercup, an art bookshop and café located in Beirut, was founded in 2008 and quickly became one of the symbols of the revival of art and culture in the Lebanese capital, a cultural hub rooted in the local community with an international reach and influence across the region. In 2014, it was listed as one of the top ten art and design bookshops in the world by the Huffington Post and in 2017, 99U, Adobe's design magazine, listed it as one of the top nine design bookshops around the world. The explosion in Beirut in August 2020, unfortunately, destroyed the bookshop and its adjacent café. The owner and founder, Rania Naufal, has now moved to London with her son and is consulting in the bookselling and publishing field. 
Chef, restaurateur, and artist Akwasi Brenya-Mensa will reimagine the 1-54 VIP Lounge with his multi-sensory installation Chop Bar conceptualising a traditional roadside joint of the future. Calling to distant memories around authentic and communal African dining, guests are invited to pull up a seat and immerse themselves in this interactive and multi-functional space with custom-made objects, furnishings, and textiles, where the artist reshapes African dining. Surrounding screens also pay homage to the lives of the women running these age-old institutions, imbued with rich tradition and heritage.
Curated by Pacheanne Anderson, Children of the Diaspora is an exhibition that brings together artists living and working in the UK within the context of the global contemporary African and Caribbean diaspora. The project examines current perspectives on Black British diaspora stories in the art market through a broad and inclusive curatorial lens and showcases an expansive and authentic look at what it means to be part of the wider diaspora as first- and second-generation artists and art professionals in Britain. Children of the Diaspora will present an array of mediums, including painting, photography, ceramics, textile, film, and moving images, toward evoking critical conversations around the different experiences of Black Britishness in all its glory. All works on view are available for sale.
The 1-54 Annual Book accompanying this commemorative edition features a compilation of the art fair's most iconic projects, talks, and exclusive interviews with key personalities involved in the fair over the past decade. It also reflects on the growth of the fair and takes an incisive look at the artists, galleries, and programming at this edition. The 1-54 organisers believe the annual publication is a statement of creativity, innovation, resilience, and a commitment to the fair's broader mission to showcase contemporary art from Africa and its diaspora.
Since 2020, 1-54 has been organised in partnership with Christie's and continues its longstanding partnership with Artsy, where visitors can explore artworks at the fair online. Visit the 1-54 website for a comprehensive list of the programming and the list of exhibitors and artists. We are happy to include that TSA's publication Collector's Series: Artists & Cities is available at the 1-54 Bookshop curated by Papercup.