Lakin Ogunbanwo's photography focusing on works from two series is currently showing at the Niki Cryan pop-up gallery.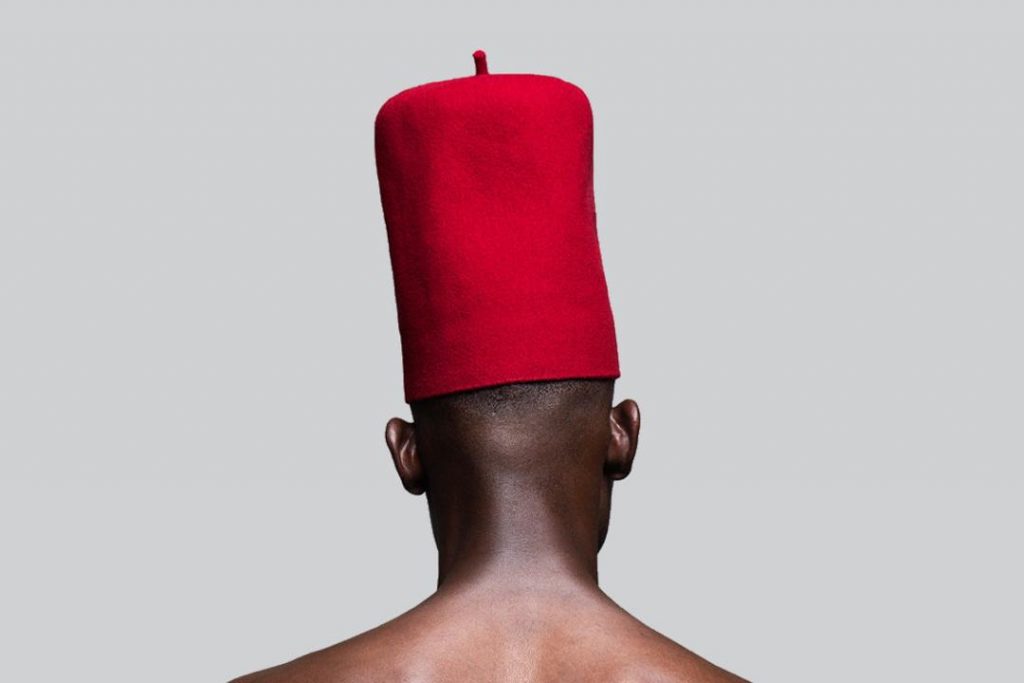 Clearly interested in how fashion functions as a marker of urban manners, Lakin Ogunbanwo, who works at the confluence of fashion photography and classical portraiture, is developing a modern worldview of what it means to be Nigerian through clothes.  Engaging with the nuances and layers of being Nigerian, his works are a way of counteracting the West's monolithic narratives of Africa – whether in the expression of Nigerian masculinity in the series "Are We Good Enough", or of women in another series titled "E Wá Wo Mi". The works highlight Ogunbanwo's interest in expanding the contemporary African visual archive which he began in 2012.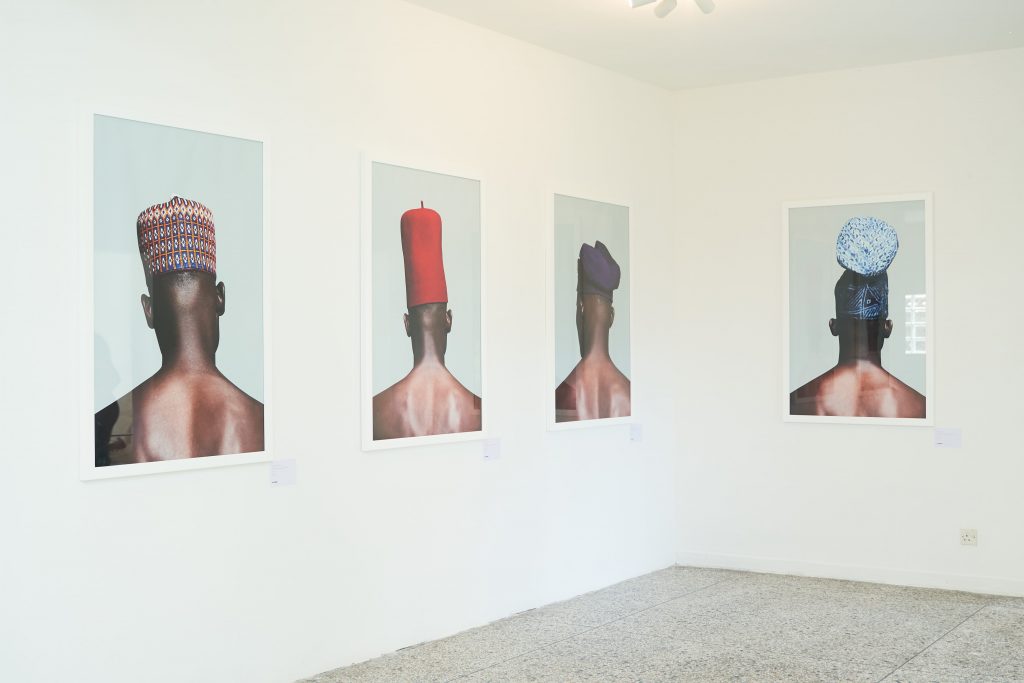 "Are We Good Enough" is a series of portraits exploring identity. By purposefully obscuring the individual identity of the sitters, Ogunbanwo draws attention to what it is that defines an individual within a larger cultural collective; who this individual may be and how they want to be perceived.

"In this series, I wanted to use the hats as a cultural signifier of what it is to be a man in Nigeria."
He says, "While there is a growing conversation around masculinity in the world today, in Nigeria, the nuances of this conversation would be different. In this series, I wanted to use the hats as a cultural signifier of what it is to be a man in Nigeria. Who are the men who wear these hats? Where would they wear them to? How would they want to be seen? How do they want to engage with the spaces they wear these hats to? In our generation for instance, people are starting to mix up western wear with our traditional clothes, but I also realise that even that is a signifier of sorts. Because the men who wear these ensembles wear them to certain spaces and want to be engaged with in a certain way".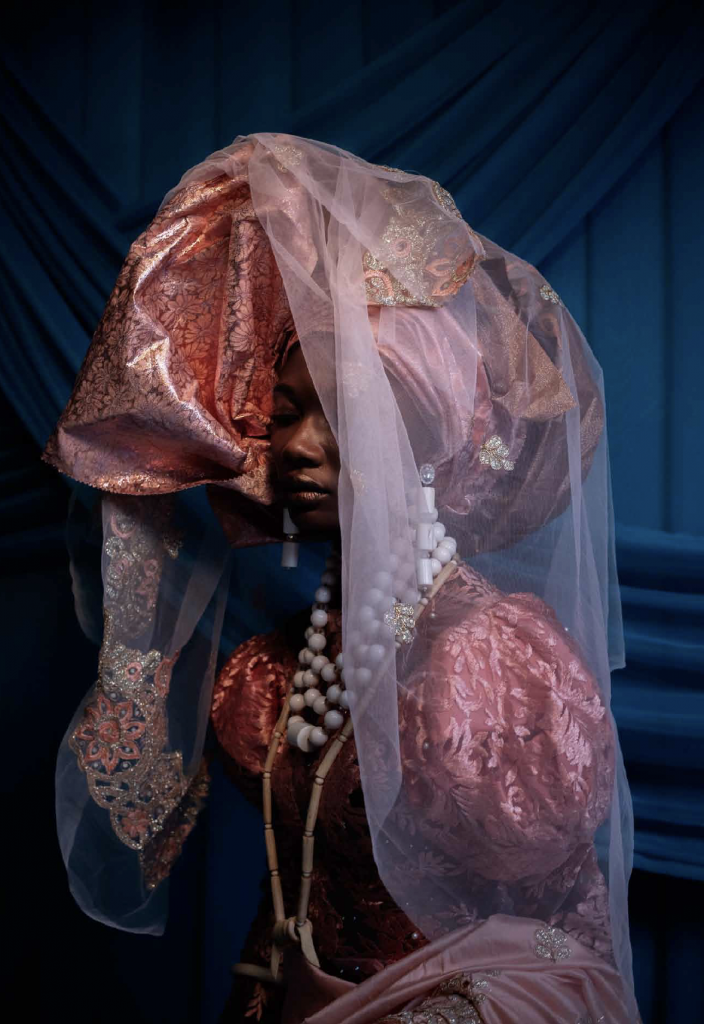 Similarly, in "E Wá Wo Mi", Ogunbanwo again explores Nigerian culture but this time through Nigerian brides and marriage ceremonies. Describing marriage ceremonies as performative, Nigerian ceremonies particularly so, he seeks to underscore the expectations these ceremonies place on the bride – from the wedding day and all through their married life as a wife, mother, and in-law.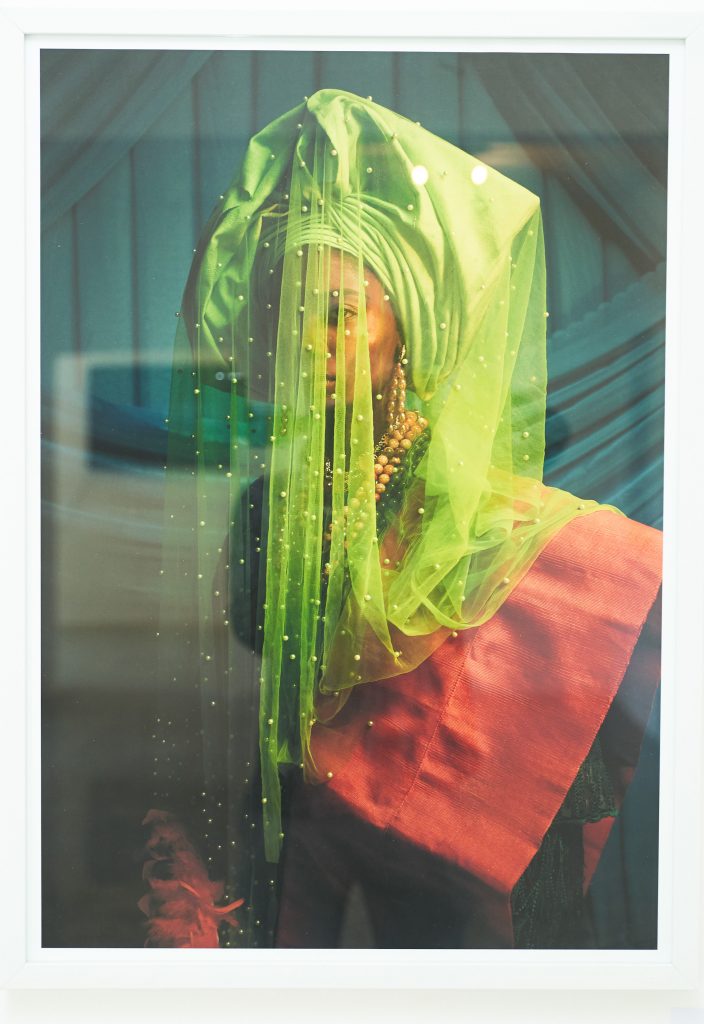 Commenting on the demure expression on the faces of the women in these series, Ogunbanwo says, "I wanted to use the wedding day and brides in particular to highlight the expectations put on women. While the images in this series can be described as beautiful and vivid, they are also very heavy… The irony is that the brides are treated very delicately on the wedding day, but whatever identity they had prior seems to end at that point. New expectations are put on the women that then carries on in their new lives as wives and mothers".
He further mentions that "E Wá Wo Mi" was created as an observer and not as a critic or one who claims to be an an authority on women's lives and experiences.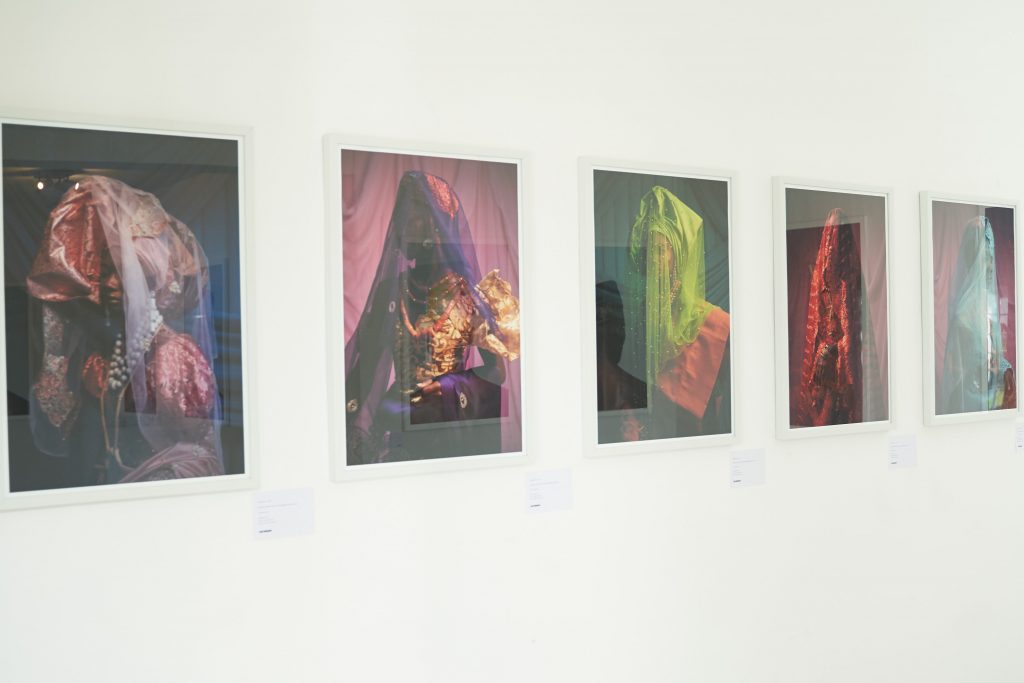 Ogunbanwo's latest exhibition opened with a private event on October 13, 2019, at the Niki Cryan Gallery in Ikoyi, Lagos. It is on view till November 3, 2019. To visit, contact:  inquire@nikicryan.com. See more works by the artist here.