In a review of the Young Contemporaries Alumni exhibition, showing at the National Museum, Onikan, Roli O'tsemaye writes about new expressions in the artists' works.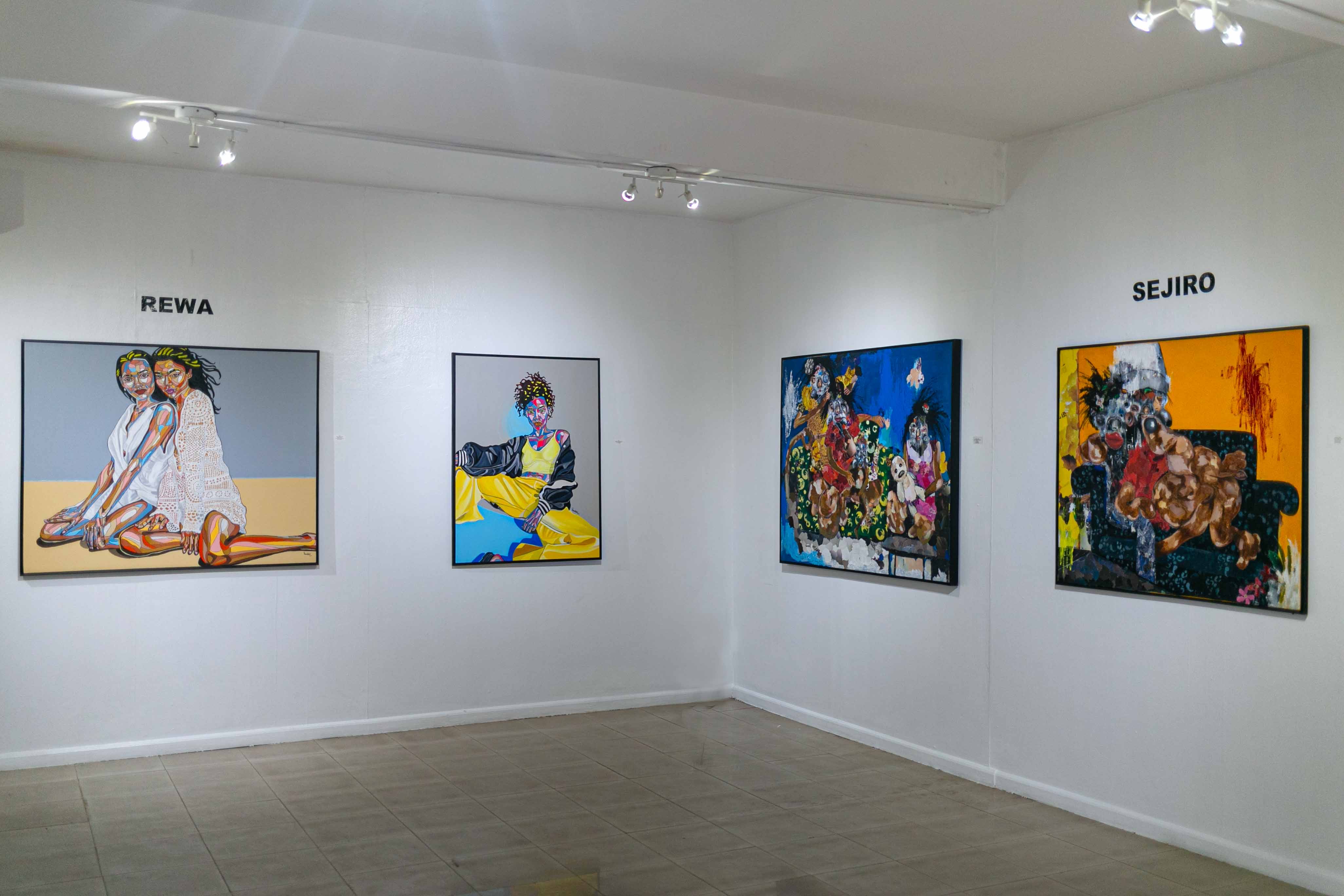 In 2016, Rele Arts Foundation launched an annual programme called Young Contemporaries for young, emerging, skilled visual artists, to show their works to a wider audience.
Since then, over thirty artists have participated in the programme. In celebration of its fifth anniversary, works by some of these artists are put together again for the Young Contemporaries Alumni Exhibition, currently showing at the National Museum in Onikan, Lagos.
Artists featured are Ayobola Kekere-Ekun, Dipo Doherty, Eloghosa Osunde, Logor Oluwamuyiwa, Marcellina Akpojotor, Rewa, Sejiro Avoseh, Abisola Gbadamosi, Yasser Claud-Ennin, Joseph Fidelis, Osaru Obaseki, Osaze Amadasun, Stephen Tayo and Tonia Nneji from the 2016 – 2019 editions. 
The Young Contemporaries Alumni Exhibition celebrates the growth of these artists since their debut at the programme. It was thrilling to observe the impact of time on their styles and processes. Some of the artists presented works with new expressions, media, scales, and textures. The series titled Studio Assistant by Logor shows the most striking of these changes. Although Logor is widely known for documentary photography, he has adopted a new style and approach to photography for some time. In the series mentioned above, he used staged photographs as materials within a form rather than as complete works. A saucer, a tray, brushes dipped in paint, and a series of numbers in vibrant colours, are the subjects visible in his painterly display on white eighteen small canvases.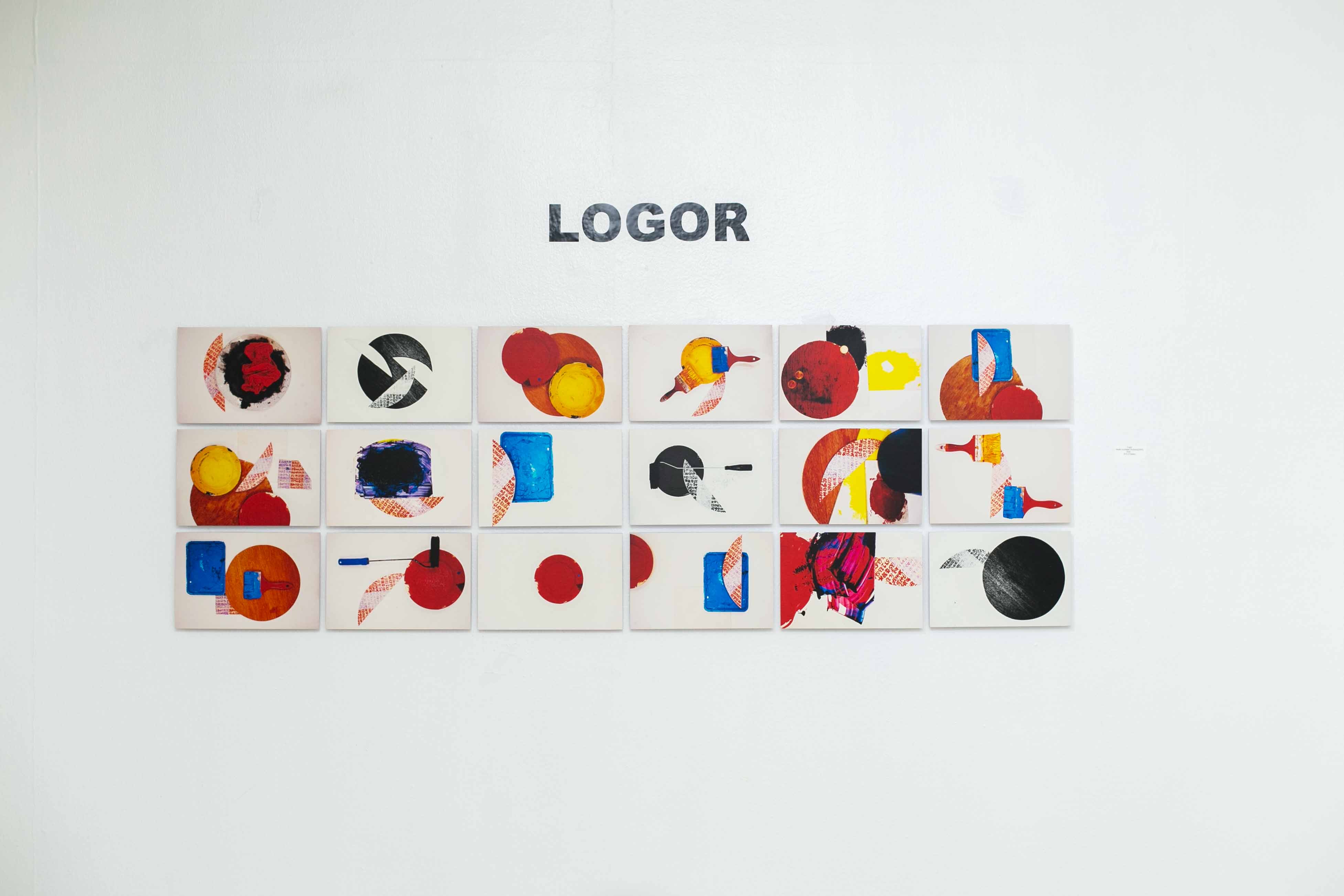 Describing the process of Studio Assistant, Logor states, "they were born from objects that were once just basic until I adopted them to improvise for items I lacked as I ventured into active studio practice, beyond photography." For instance, he uses an ice maker as a paint carrier and uses a saucer to mix paints. When these items are in the workspace for some time, "they assume a different life", and this lured him to stage them in a photoshoot, exposed under various controlled lighting. 
Fidelis, as before, explores the idea of mysticism in his presentation. Unlike last year where he exhibited abstract paintings at his debut show, this time, his works are captivating surrealist paintings in calm hues. In one of the works, Mother Earth, Fidelis portrays a conceived life form in outer space, amidst planetary bodies and avian life.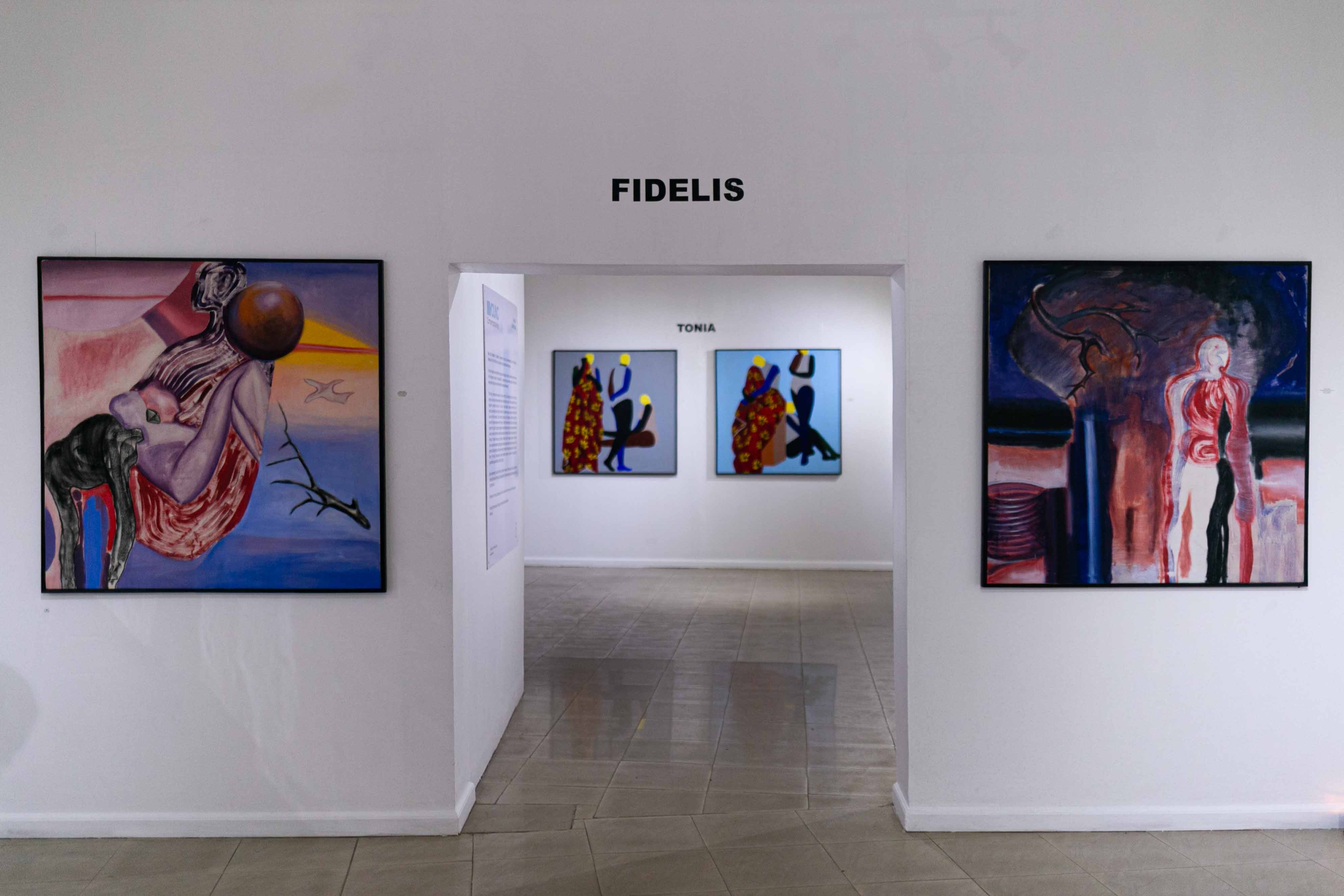 Fascinatingly, Eloghosa also experiments with the photographic form, testing the limit of distorting and manipulating real-time images to yield surrealistic effects. Her works at the exhibition appear like images from a dream and like pictures in a horror movie. They have effects that may cause discomfort, but they can compel the viewer to engage for some time.
In an interview with New York-based art critic, Yinka Elujoba, in the exhibition's publication, Eloghosa described working as an artist in these words, "I think with every new project, I'm pushing style. Now my work also involves paint and will stretch to include other materials like hair, like blades, like chalk. I'm adding texture, making it more alive." 
Even though this statement comes from only one of the artists, it echoes in the works and practices of the other artists. Something new is encountered with almost every artist presenting at the Alumni exhibition. More than anything else, this shows promises for the future.
The Young Contemporaries Alumni exhibition is on view until February 2, 2020.