Earlier today, ABN AMRO Art Collection and the Hermitage Amsterdam announced Neo Matloga as the winner of the 10th Edition of the ABN AMRO Art Prize.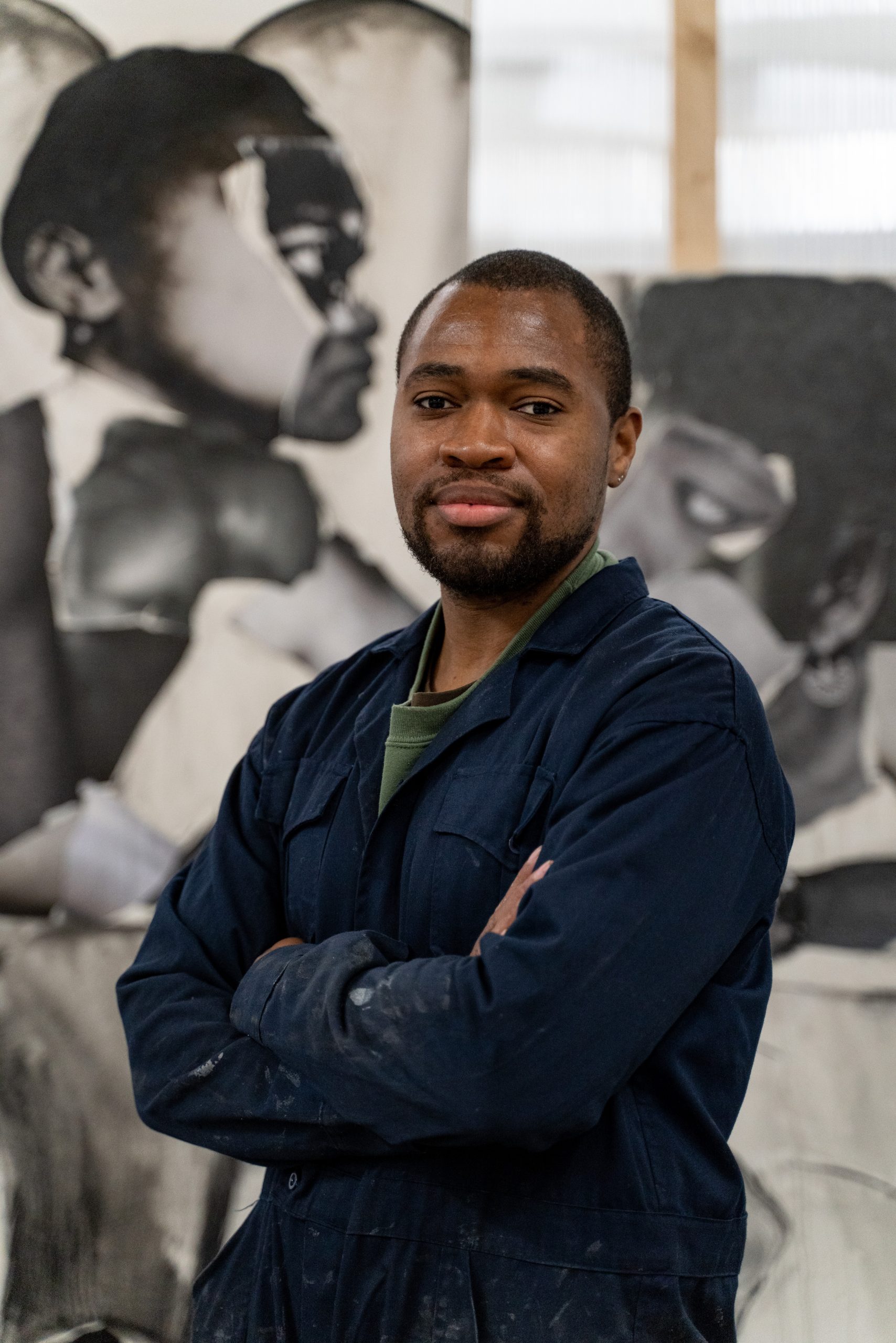 The prize is awarded to emerging talents in the arts and is regarded as an important art prize in the Netherlands. The winner receives a cash prize of 10,000 euros, an exhibition at the Hermitage Amsterdam and a work by the artist is purchased and added to the bank's art collection. 
The curator of ABN AMRO Art Collection, Danila Cahen, states: "With the ABN AMRO Art Prize, we focus on stimulating talent in the Netherlands. The quality and individuality of the work are important. According to the jury, Neo Matloga is a "compositional natural talent", maker of vital, powerful and energetic work. His art is both monumental and intimate and with it he touches the dilemmas of our time like no other. We are also curious about Matloga's development, which is very promising in our opinion." 
Matloga lives and works in Amsterdam and also maintains a studio in Mamaila, Limpopo, South Africa. He studied visual arts at the University of Johannesburg and was a resident artist at De Ateliers in Amsterdam from 2016 to 2018. In 2018 Matloga won the Royal Prize for Painting, and in 2019 he was nominated for the Volkskrant Visual Art Prize. His works, created with ink, charcoal and photos, capture the everyday life in black households in South Africa. 
The jury of the award's tenth edition are Danila Cahen (Curator of ABN AMRO Art Collection), Stijn Huijts (Artistic Director of Bonnefanten, Maastricht), Xander Karskens (Director at De Ateliers), Natasja Kensmil (Visual Artist) and Marianne Verhaar- Strijbos (Director of Private Wealth Management ABN AMRO MeesPierson).
As part of the prize, an exhibition of Matloga's work will open at the Hermitage Amsterdam at the end of 2021.
–
Feature image: Neo Matloga, Mokibelo, Collage charcoal liquid charcoal & ink on canvas, 180cm x 320cm, 2020. Courtesy of Hermitage Amsterdam