The first Stellenbosch Triennale opens with a sterling list of contemporary artists from Africa working in multidisciplinary fields of art. Past and current histories will be examined to imagine possible futures for the continent and the world.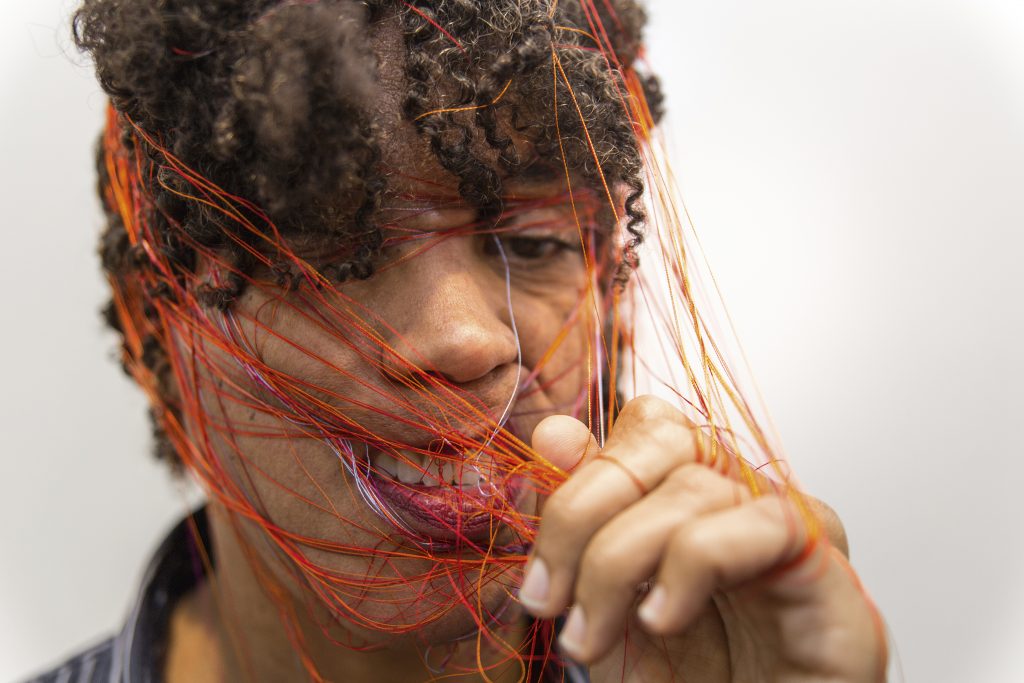 The inaugural Stellenbosch Triennale, led by artist, sociologist, and curator Khanyisile Mbongwa, is set to open on February 11, 2020, after its official launch event a year ago. Organised by the Stellenbosch Outdoor Sculpture Trust and set in South Africa's home of wine farms, culture, and educational institutions, the Triennale aims to make Stellenbosch "the primary destination of multi-disciplinary art in Africa by tapping into the creative impetus that is reverberating across the continent." 
Designed as a public event under the central theme Tomorrow there will be more of us, multiple exhibitions and events will take place at different open venues within Stellenbosch, especially at locations that are close to traditionally under-resourced communities. These locations fulfil the organisers' goal of creating accessibility, development and the democratisation of art for all. The exhibitions will also present contemporary art from Africa in dialogue with the society that fosters and exhibits it. Working closely with Mbongwa are curators Bernard Akoi Jackson, Tigere Mike Mavura, Pieter J. Mathews, Gcotyelwa Mashiqa, Silas Miami and Jay Pather.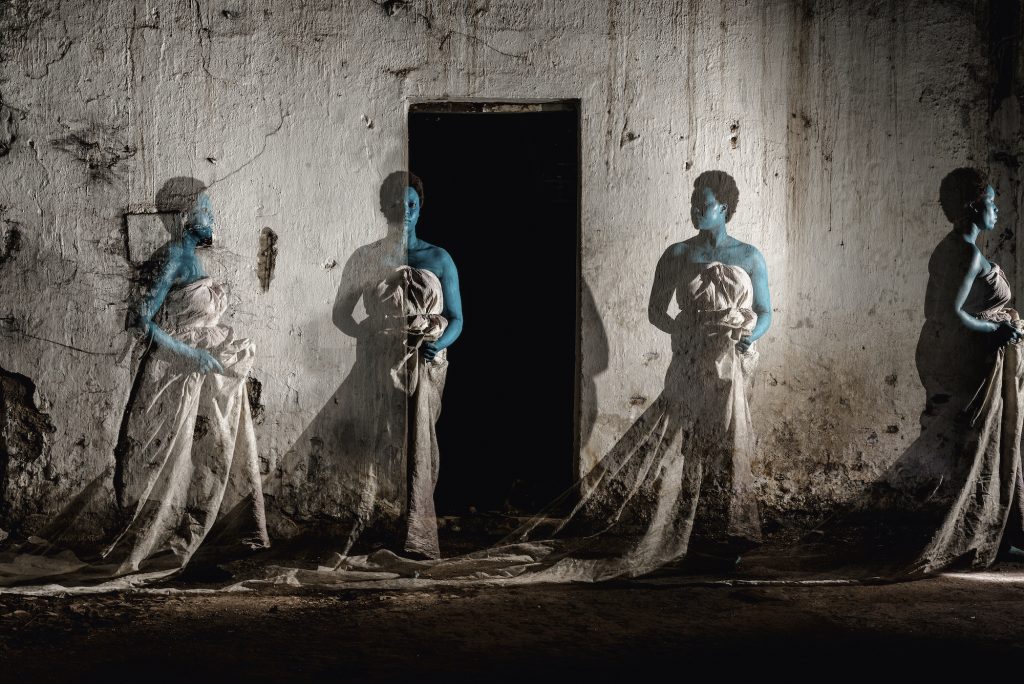 The twenty artists selected for the main exhibition (also referred to as The Curators' Exhibition) of Stellenbosch Triennale 2020 are mostly well-known names in the international art scene. They are Bronwyn Katz, Sethembile Msezane, Donna Kukama, Igshaan Adams, Mongezi Ncaphayi, Reshma Chhiba and Zyma Amien from South Africa, Wura-Natasha Ogunji and Victor Ehikhamenor from Nigeria, Euridice Kala aka Zaituna Kala from Mozambique, Hellen Nabukenya and Stacey Gillian Abe from Uganda, Ibrahim Mahama, Tracey Naa Koshie Thompson and Kelvin Haizel from Ghana, Kaloki Nyamai from Kenya, Kivu Ruhorahoza from Rwanda, Nástio Mosquito from Angola, Patrick Bongoy from DR Congo, and Ronald Muchatuta from Zimbabwe. All will present works at The Woodmill Lifestyle Centre and major sites designated for activities of the Triennale.
Curated works for the main show will cross boundaries and media that are both avant-garde and mainstream, as they explore historical and current narratives to imagine what the futures could possibly be. "For me, Tomorrow there will be more of us is about imagining (and creating) common sustainable futures by looking at the wounds (their layers, complexities and nuances) and instigating ways or methods of healing," says Mbongwa about her motivation for a show that will use multidisciplinary mediums to examine difficult histories. 
In addition to the main presentation are other key exhibitions and events such as On the Cusp, From the Vault showing works from Stellenbosch University Museum, Concepts of Freedom exhibition and film festival, Africa AD Music Intervention and Creative Dialogues where issues and concepts surrounding the theme of the Triennale will be discussed. Focusing on new and exciting artists from the continent, On the Cusp curated by Akoi Jackson, presents fresh practices embracing aesthetic, conceptual, and critical works. Some of the artists selected for the show are Valerie Fab-Uche, Asafo Black Artist Collective, Indira Mateta, Lazaro Samuel and Agnes Waruguru.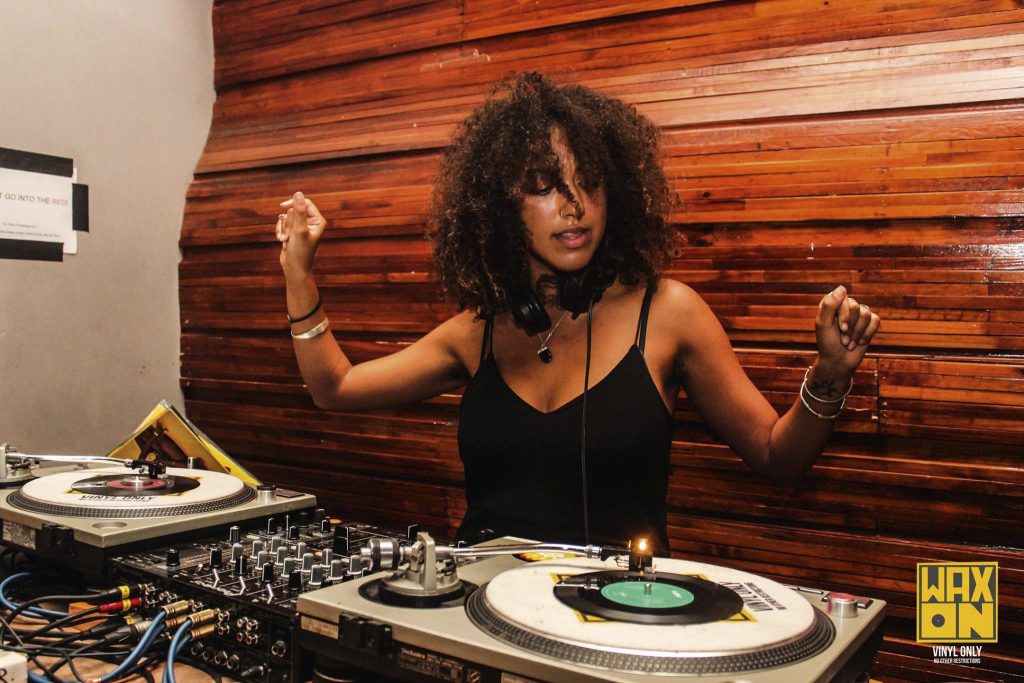 The Stellenbosch Triennale takes place from February 11 to April 30, 2020. See more on stellenboschtriennale.com.  | Featured artwork by kelvin Haizel, courtesy of Stellenbosch Triennale.