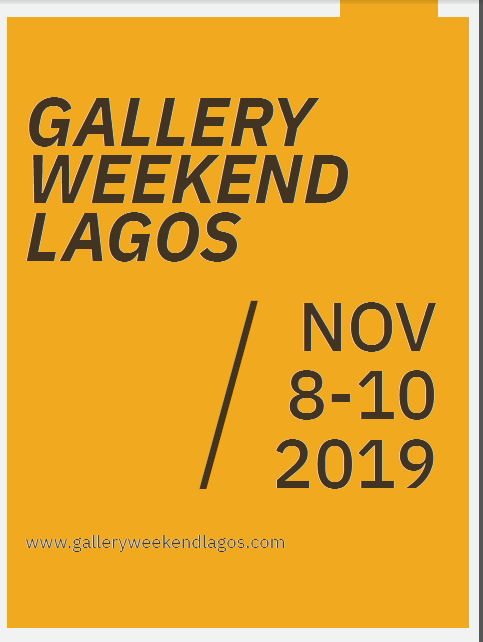 Gallery Weekend Lagos, a collaborative platform created for established and emerging artists in Nigeria, is set to present artworks at over 30 galleries and cultural location around the Lagos metropolis over three days, from November 8-10, 2019.
In recent years, between October and November, Lagos becomes the hotspot for art and culture enthusiasts as the city has buzzing cultural events that not only attract, but also engage teeming visitors and tourists looking to experience the creative art scene here. Gallery Weekend Lagos is pleased to be an exciting addition to the array of events happening in the period.
Participating in the event include known galleries, new and experimental working locations and public spaces. These include the National Museum, Omenka gallery, the new Oshodi Transport interchange, the new Shyllon Museum, Alliance Francais / Mike Adenuga Center etc.
Gallery Weekend Lagos has designed a rich program featuring art exhibitions, panel discussions, film screenings, concerts and book signings and cocktail receptions. Volunteers will be available to guide guests through customized tours and a mobile app with maps and literature to help tourists reach, view and understand the content in context. This program promises to be a highlight of modern and contemporary art on the local and international scene.
Gallery Weekend Lagos is being organised by Pantheon, a Lagos-based cultural evelopment firm in conjunction with the Lagos State Ministry of Arts and Culture, Society for Nigerian Artists and Alliance Francais. It also boasts of an advisory board made up of prolific artists, collectors and curators.
Media Partners for Gallery Weekend Lagos include: Culture Custodian, The Sole Adventurer, This Day, Business Day Newspapers, Beat FM, Classic FM, Lagos Television and Channels Television.
For more enquiries, please contact: hello@galleryweekendlagos.com