As we get into the swing of summer, TSA shares art shows and festivals on the continent and beyond (by African and diasporan artists) you wouldn't want to miss.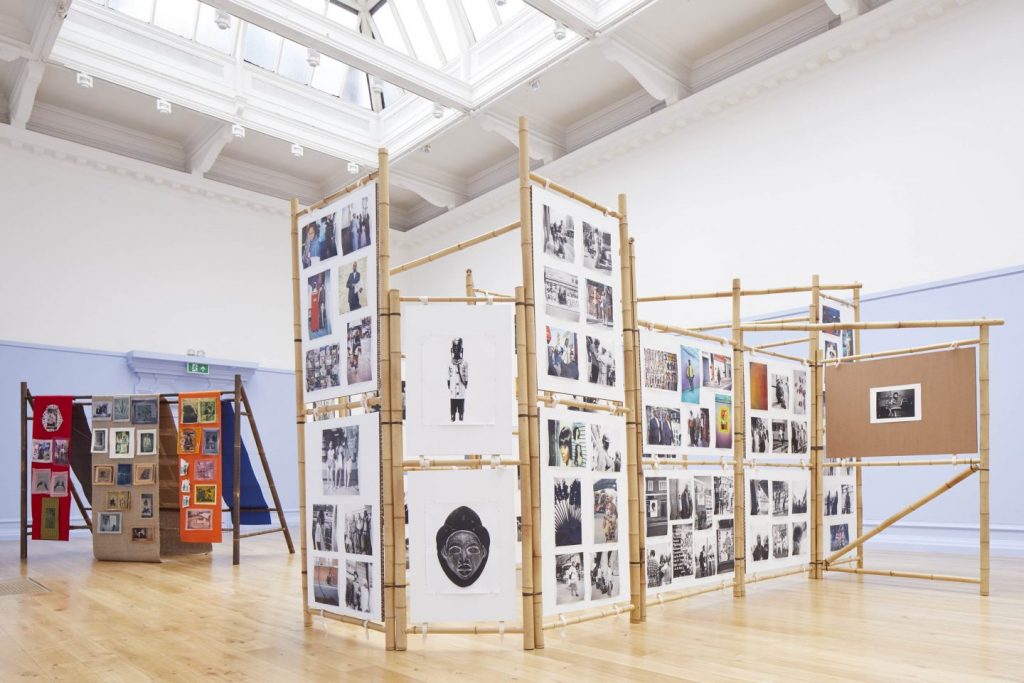 It is really past announcing summer, but hey, with my new zeal for summer and because I now experience winter and spring for real, here goes: Summer is here!
With that declared, I want to share my list of the exhibitions, events, and places you really have to see this summer (new and currently showing) to preserve your reputation in the art world. If you didn't already know this, your status as an art enthusiast is sealed by how many exhibitions you know about off the top of your head and how often you show up to these exhibitions. You will earn more status points when this includes flying to see them and sharing your globetrotting art life on Instagram. So, don't be that person: enthusiast, patron or observer, who didn't get the scoop for this summer. It is not too late.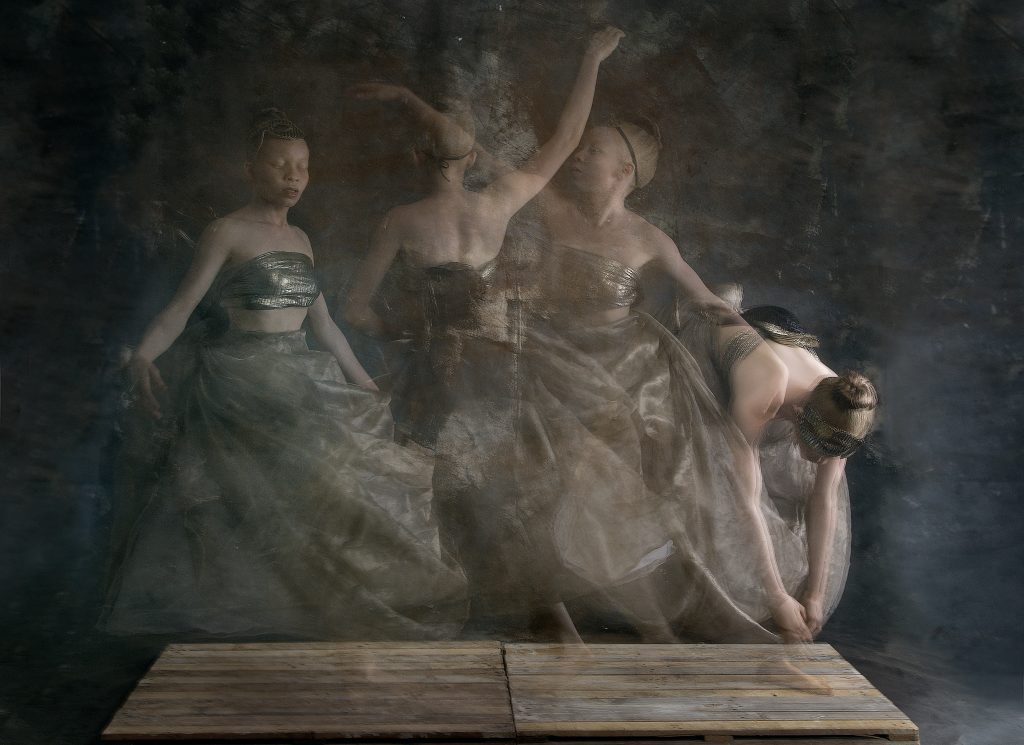 Let's start from Lagos
Lagos is the city of hype, no doubt. But a different kind of hype is out there for two exhibitions currently showing in the city, and they are both worth the excitement.
The first, White Ebony by Photographer Yetunde Ayeni Babaeko, opened in May and closes on July 19. Presented by SMO Contemporary Art, White Ebony "challenges preconceived notions on albinism with powerful images which reflect a Renaissance beauty through sensitive lighting, composition, and layered stylistic interpretations." You still have a few days to see the show before it ends. But if you miss that window, you can visit the photo essay that will be published on TSA. Click to see details of the exhibition.
The second must-see exhibition in Lagos this period is the remarkable Indigo Reimagined by artist and art historian, Dr. Peju Layiwola. Indigo Reimagined has received visitors from far and wide in spite of its unusual venue for an exhibition in Lagos. Presented at the J.K. Ade Ajayi Auditorium Gallery, at the University of Lagos, the exhibition is about textile and the often-neglected tradition of indigo dyeing. It presents really large-scale installations on the craft. TSA announced the exhibition earlier and also looked into Dr. Layiwola's work. The exhibition is open until July 30. 
If you didn't already know this, your status as an art enthusiast is sealed by how many exhibitions you know about off the top of your head and how often you show up to these exhibitions.
A quick stop in Cape Town and Johannesburg…
In Cape Town, Norval Foundation and the Zeitz Museum of Contemporary Art Africa (Zeitz MOCAA), are presenting a laudable exhibition of works by one of the continent's most distinguished artists, William Kentridge. Titled Why Should I Hesitate? Putting Drawings to Work and Why Should I Hesitate? Sculpture, the exhibition is hosted in two parts by each institution simultaneously. It opens on August 24 and will be on view until March 2020.
For many, the go-to art fair in Johannesburg is the FNB Joburg Art Fair held annually in early September. However, in the same city, and midsummer, you can visit another art fair, the RMB Turbine Art Fair, that promises to be as interesting. Launched in 2013, it is the place to encounter works by new and young talents from the continent as well as works by master artists. On its website, the art fair is described as "an all-encompassing cultural experience for visitors, with artisanal food and beverages, vibrant entertainment and an interactive public programme. It differentiates itself from other South African art fairs through its accessible pricing strategy. The selling price of artworks generally falls between R1000 and R50 000, which presents opportunities to savvy investors and new buyers to extend their collections easily, and for new artists to thrive off this talent platform."
Still in Johannesburg, you can plan a visit to Iziko South African National Gallery to honour revered artist David Koloane who passed away shortly after his exhibition at the institution opened. A Resilient Visionary: Poetic Expressions of David Koloane opened in June and goes on until June 2020. Curated by Thembinkosi Goniwe, "the exhibition traces Koloane's artistic trajectory, helping to shed light on his creative and intellectual endeavours over the course of a 40-year career."
…be deliberate about the art spaces and exhibitions you will visit this summer.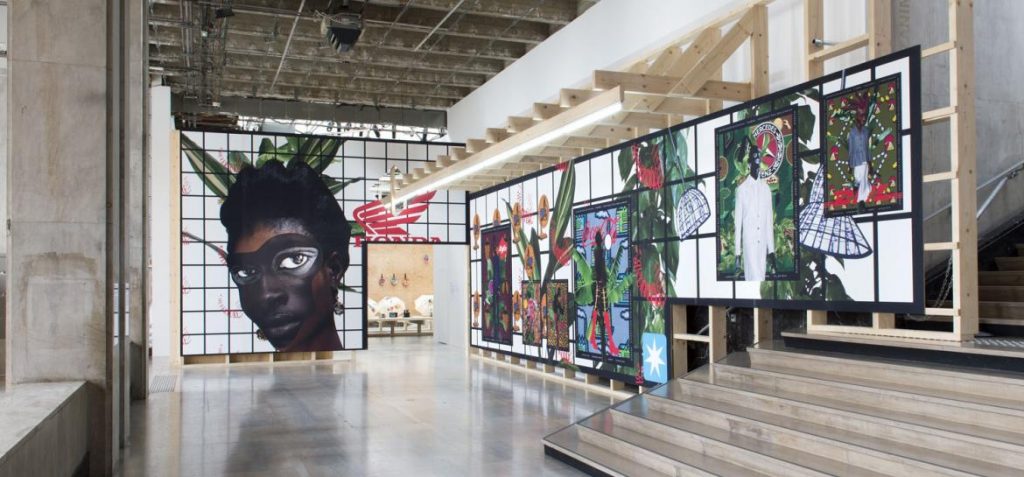 If you are heading to London, Paris, New York or Cruising into Venice…
If you are in the French capital this summer, Palais de Tokyo, an unconventional contemporary art museum, opened the exhibition City Prince/sses at the end of June. With little attention given to geographical grouping, works by visual artists, creators, fashion designers, experimenters, tattooists and musicians from Lagos, Dhaka, Manila, Mexico City, and Tehran are presented together through new works and in situ interventions. The exhibition is described as "an imaginary, multiple and complex city, without borders, messy, staggering and creative: an unpredictable laboratory, which is always in motion and being (re)constructed." It is open until September 8, 2019. Read more here
Not too far from Paris, you can see the exhibition IncarNations: African Art as Philosophy at BOZAR Centre for Fine Arts in Brussels. Curated by South African artist Kendell Geers in dialogue with Congolese collector Sindika Dokolo, the exhibition "reflects the diversity of the African artistic heritage, from an Afrocentric point of view and including the itineraries of slaves, colonialism and independence movements." The presented works are taken from Sindika Dokolo's collection and on view until October 6, 2019. Click to see details.
In Brooklyn and London, Russian-Ghanaian artist Liz Johnson Artur is presenting two solo exhibitions connected only by summer dates or so it seems. In Brooklyn, she is showing Dusha at the Brooklyn Museum which opened on May 3 and will close on August 18. In London, at the South London Gallery, she is presenting the exhibition If You Know the Beginning, The End is No Trouble from June 13 – September 1, 2019. Born in 1964 in Bulgaria, Artur's work documents the lives of black people in the African diaspora particularly in Europe, America, and the Caribbean.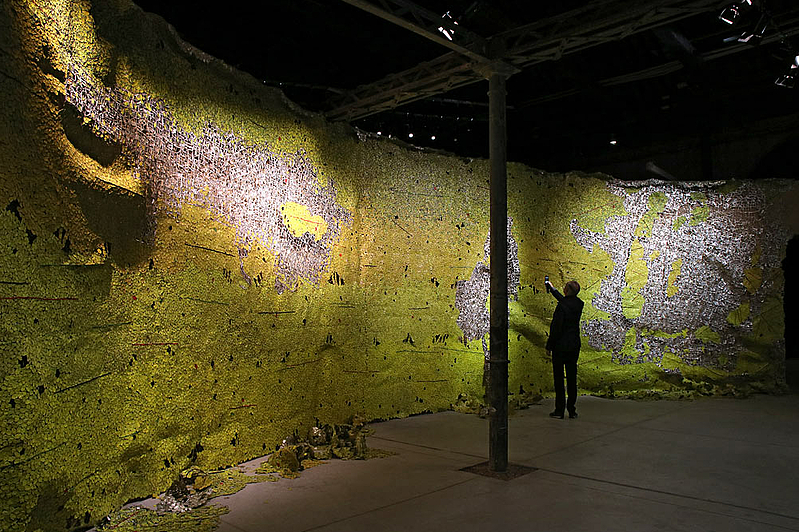 From May to November, the Venice Art Biennial is open to anyone visiting the Venice island. Slide in a day or two to visit one of the world's top spots for art. While at it, do not miss the national pavilions by African countries, particularly the Ghana Pavilion, as everyone recommends. Another show worth recommending is a collateral event of the Biennale, AFRICOBRA: Nation Time at the Palazzo Ca' Faccanon. It is on view until August 29 and features pioneering members of the Black Arts Movement in America in the 1960s. The Biennale website describes it as an important show "for all international audiences who are curious to discover more about the ways in which the aesthetic of African American artists relates to politics, culture, and identity." Get a quick view here.
Why not end your rendezvous in Accra at the Chale Wote Festival?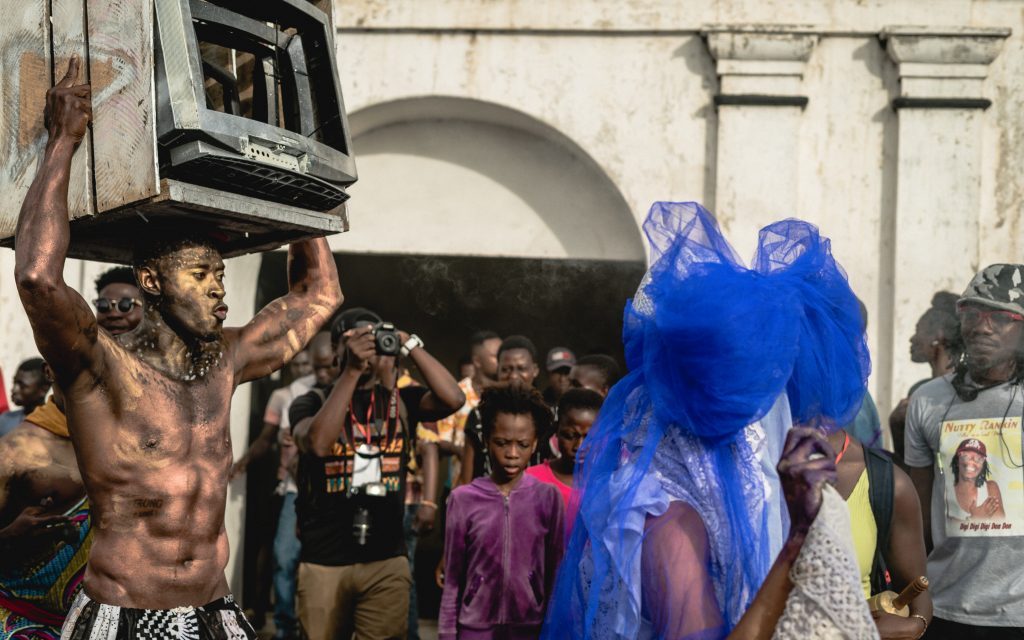 If you are truly into Afro-pop culture, you go by the label 'Afro-something', or dine with Africans (either with long or short spoons), this last one is for you. Chale Wote Street Art Festival, known simply as Chale Wote, has become a must-visit for young and conscious Africans and their non-African friends. It is thrilling to have such a well-known and spirited festival in West Africa. I am assuming that the popularity has little to do with the art presented but more with the cultural vibe that visitors experience. TSA gave the festival double attention in 2018 for coming late to the party. Here is the only invitation you need: "Friend, When Are You Going to Chale Wote", and a more reflective one: "Jamestown Beyond Chale Wote". Visit their site to see this year's agenda titled Pidgin imaginarium.  
For anyone considering this experience outside of the motherland, see the Afropunk website for their coming festivals in Paris, Brooklyn, and Joburg. And if you are anywhere close to Rotterdam, let's share some blonde beer at the North Sea Jazz Festival jiving to Ambrose Akinmusire Origami Harvest, Ady Suleiman, Abdullah Ibrahim and Janelle Monae on July 14.  Sadly, The Roots and Angelique Kidjo are not on the line up this year.
True Art Lovers are Deliberate…
If you are holidaying or living in a place not listed above and you are very much into art and cultural vibes (since you are here), please be deliberate about the art spaces and exhibitions you will visit this summer. Deliberately including one or two shows representing artists from Africa or the African diaspora on your list will not only mean improving your visual literacy, widening your world view, or doing something that should be normal, but you will be acknowledging that most art museums, galleries or cultural events are still not fully representing black artists as a norm. This is one of the reasons behind TSA's initiative #AfricanArtforSummerDays on Instagram. Follow @tsaartmagazine to see all the brilliant and distinct works selected from six African countries for the 30 days drive.