Currently showing at London's Barbican Centre is Toyin Ojih Odutola's site-specific installation, A Countervailing Theory, particularly commissioned for this show. Displayed in a unique 90-metre long gallery that is called The Curve, the exhibition explores an imagined ancient myth conceived by the artist. She presents forty drawings that together tell the story of an imagined prehistoric civilization in which female rulers dominate, and are served by male labourers – a juxtaposition to the reality of male dominance and patriarchy.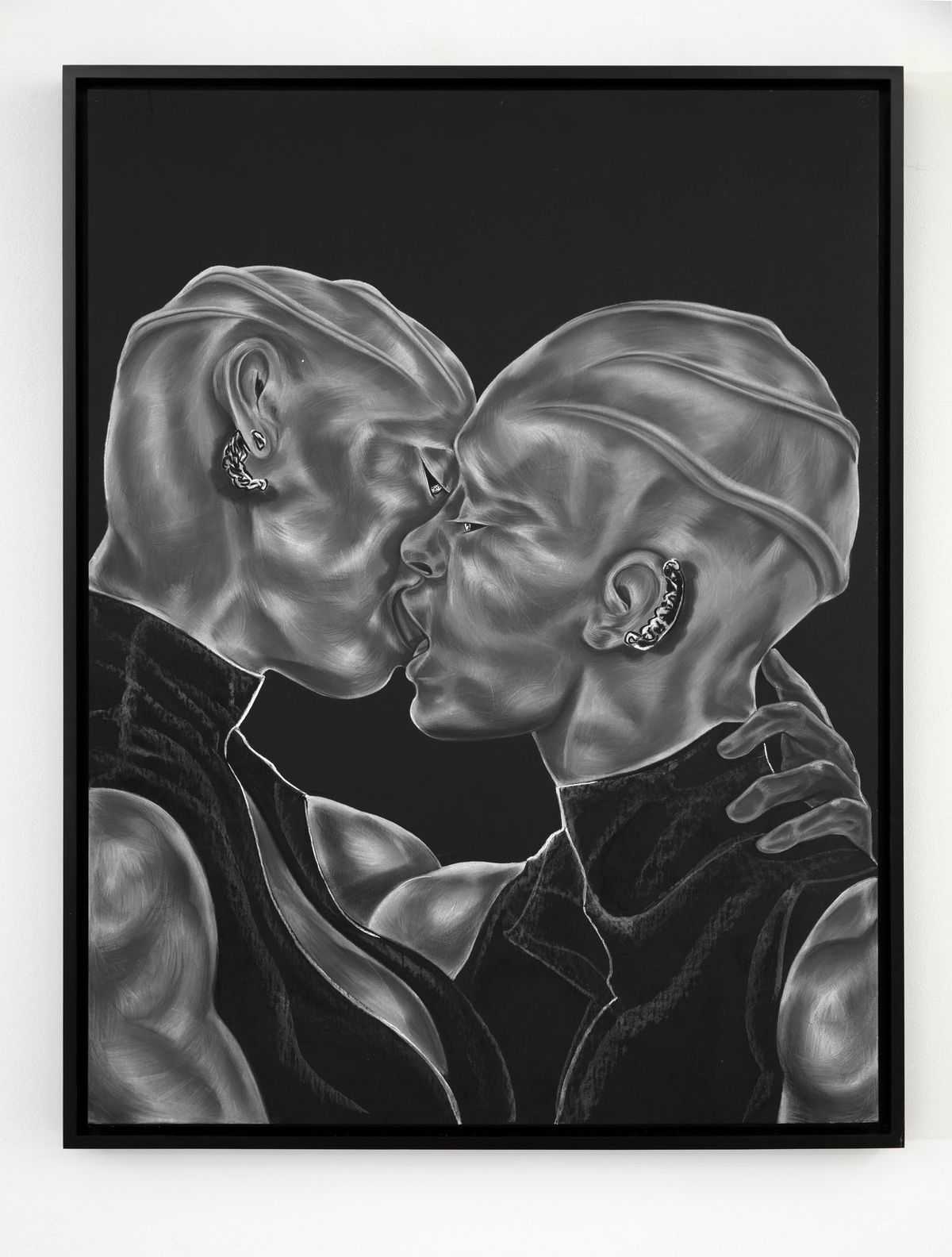 Rendered in pastel, charcoal and chalk, Ojih Odutola's inspirations come from different sources including ancient history, popular culture and the rock formation in Plateau State in Central Nigeria. The works investigate the power dynamics at play within the imagined society. 
Ojih Odutola has exhibited at various institutions including New York's The Drawing Center, Whitney Museum of American Art and Brooklyn Museum. She was the winner of the Rees Visionary Award in 2018 and was shortlisted for the Pinchuk Foundation Future Generation Prize in 2019. Most recently, she was listed in Apollo Magazine's 40 under 40 in Africa. Some of her well-known works are Tell Me A Story, I Don't Care If It's True (2020), Scenes of Exchange (2018) and The Treatment (2015-17).
A Countervailing Theory is on view at Barbican Centre from August 11, 2020 to January 24, 2021. Accompanying the exhibition is an immersive soundscape by Ghanaian sound artist Peter Adjaye.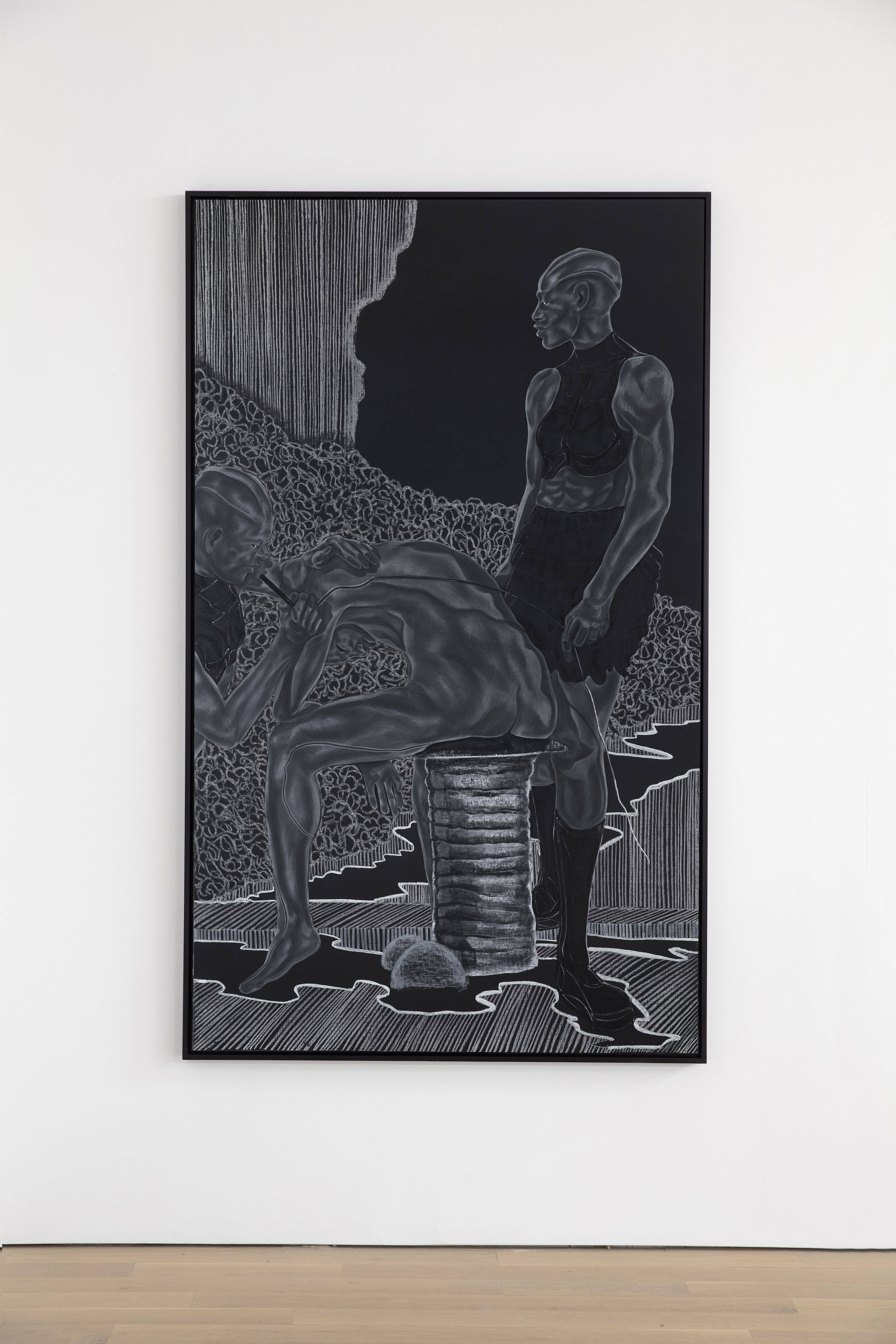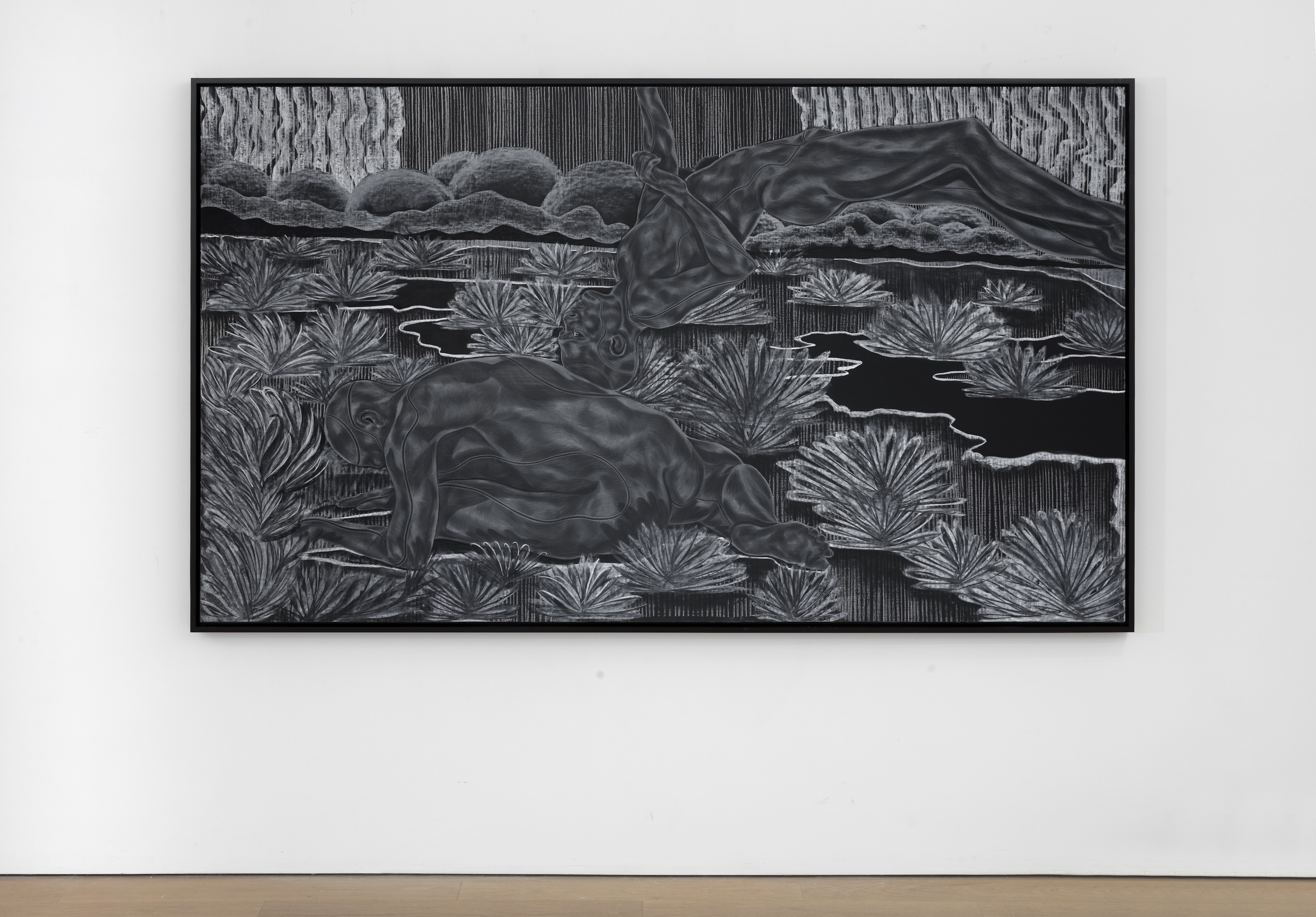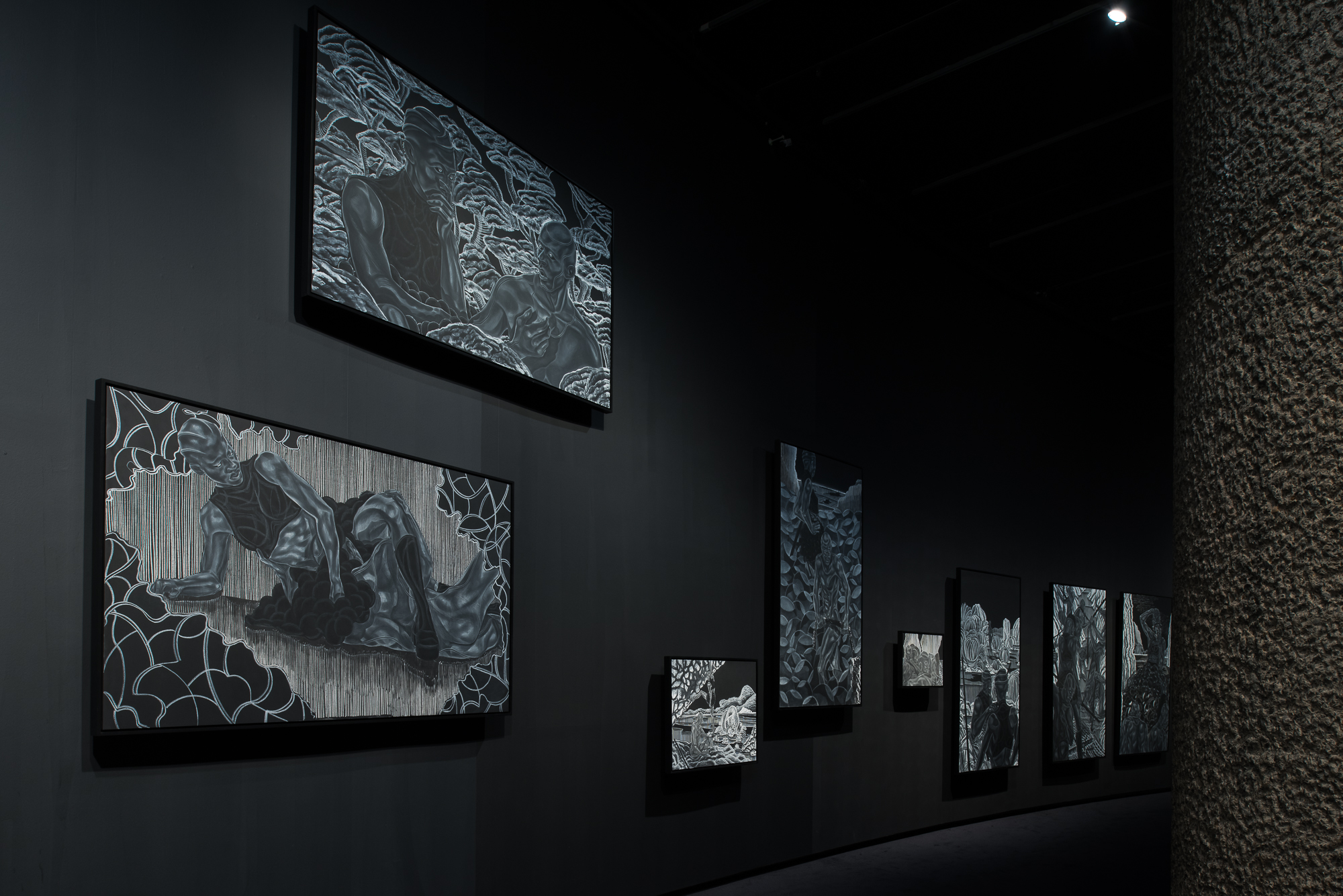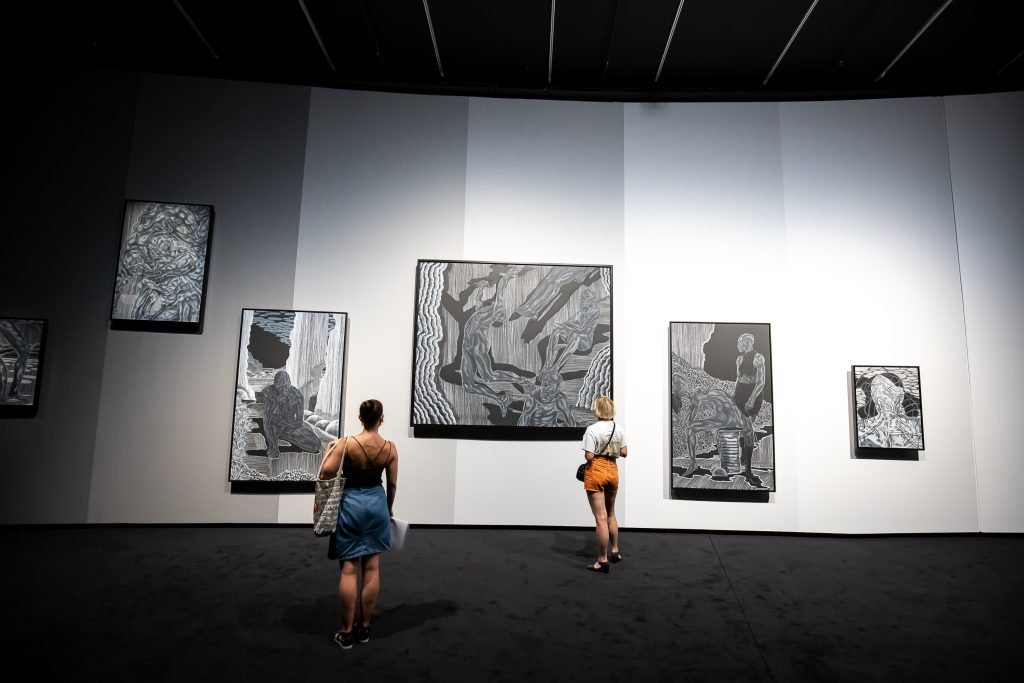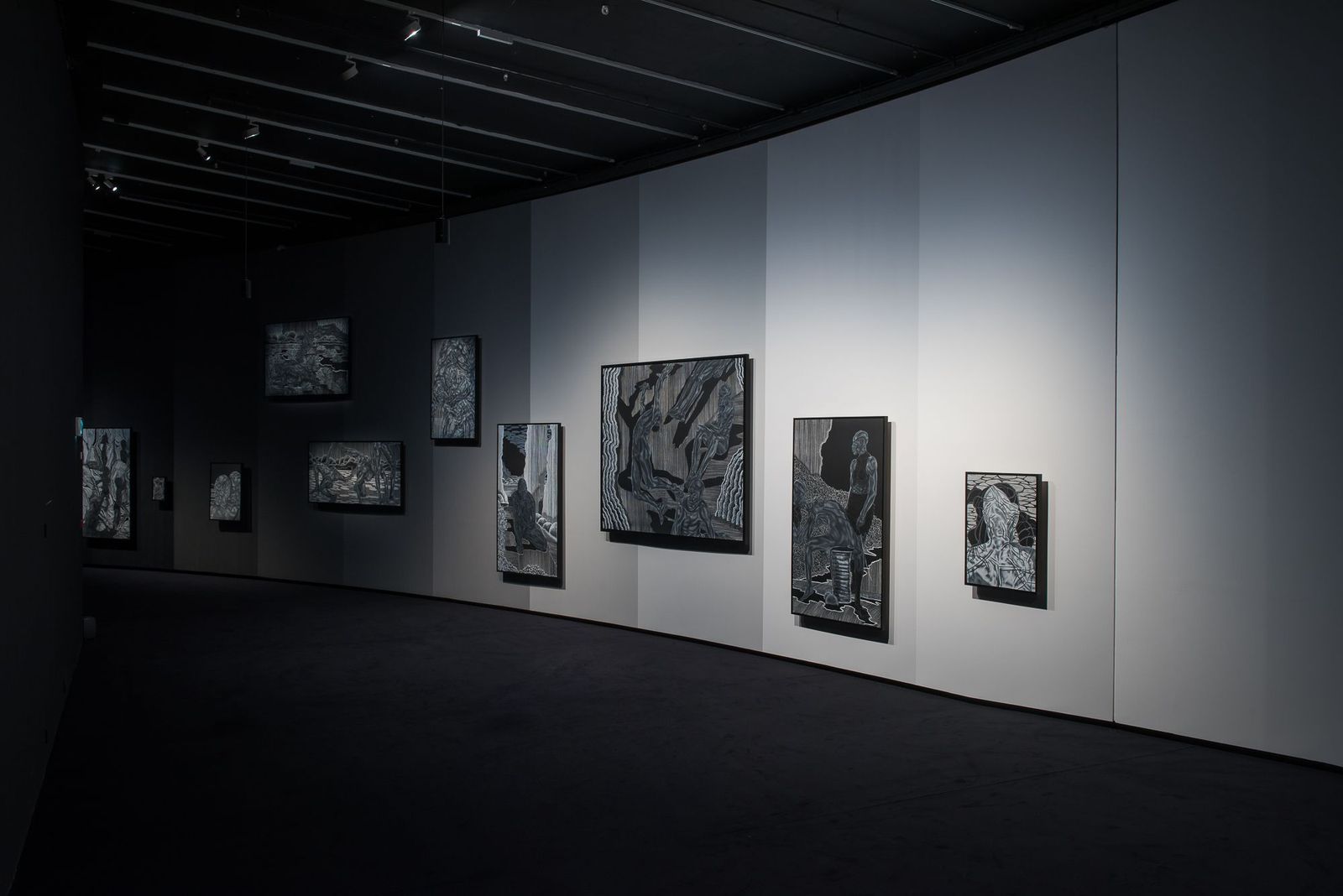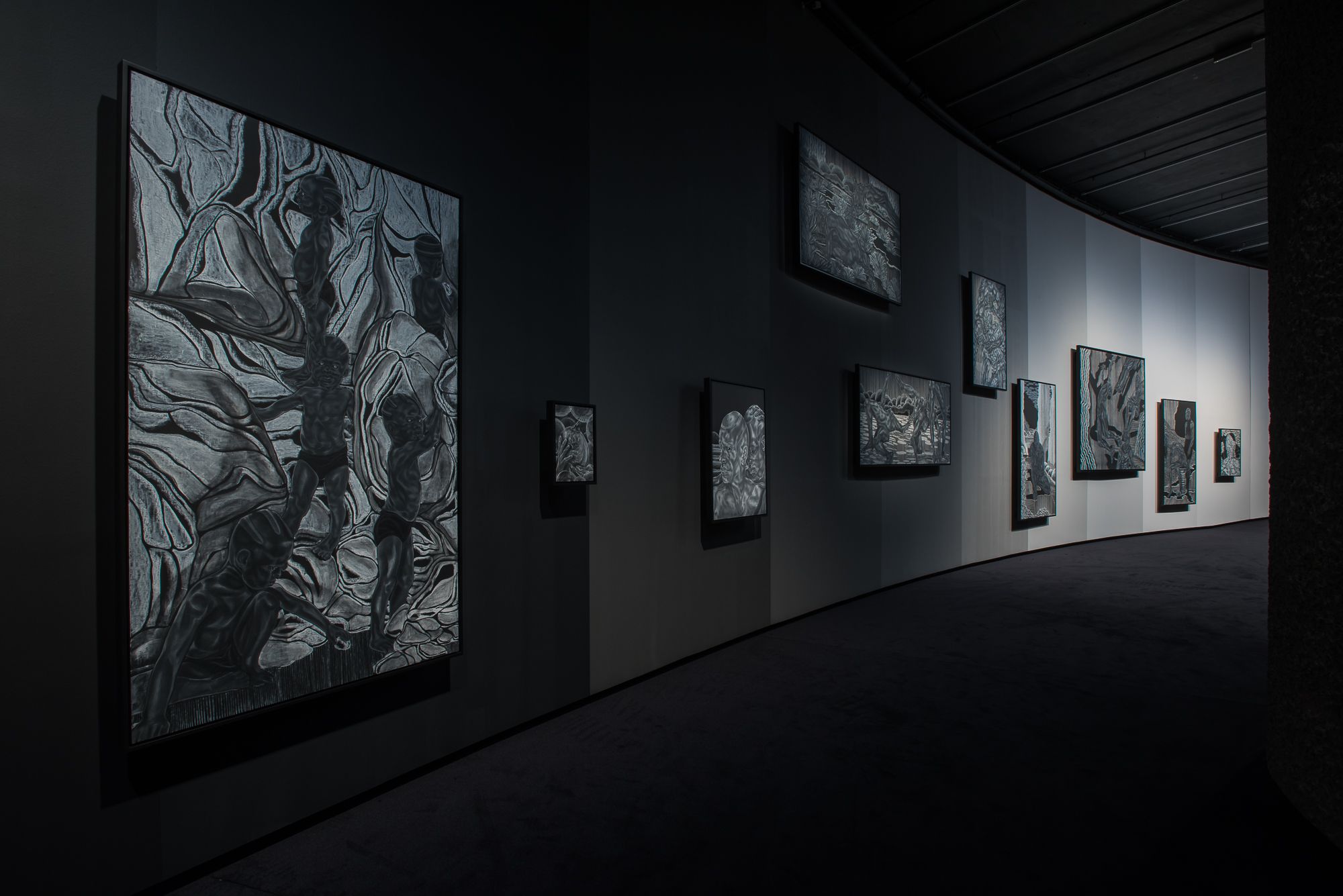 Other exciting works by Toyin Ojih Odutola