"Daydream Esoterica", a solo exhibition of paintings by Victor Ehikhamenor, will open on May 19, 2019. His first solo in eight years, the works in this exhibition are conceived from an introspective examination of the artist as a conscious contemporary nomad living, leaving and thriving in a city that feeds its inhabitants' dreams and frustrations, and by its sheer nature, demands that in order to survive – one must daydream.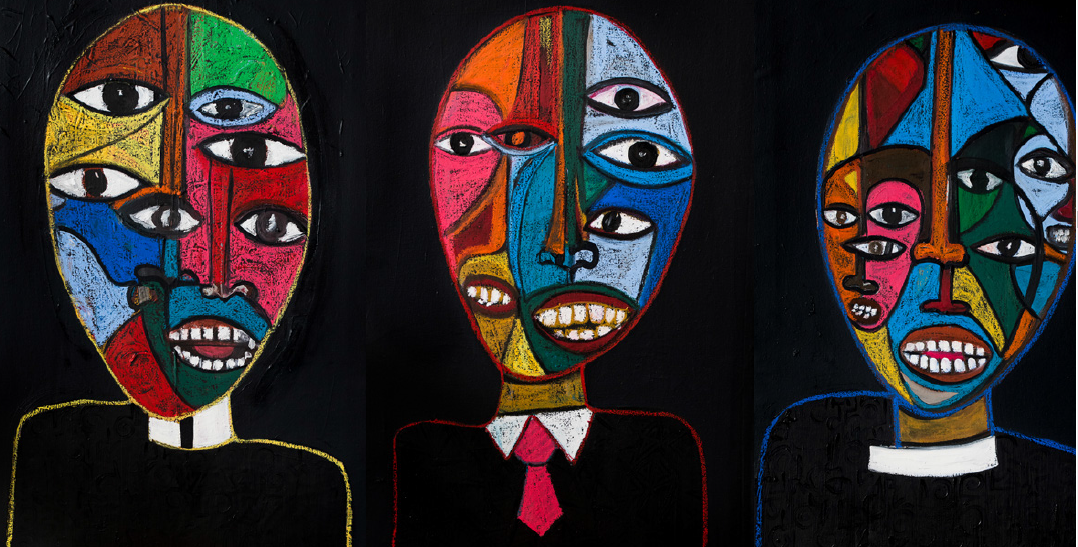 The central work in the exhibition is a large-scale painting titled "We the people and other dreamers" – borrowed from the introductory statement of the United States Constitution's fundamental purpose and guiding principles. This abstract figurative piece serves as an introduction to the city of Lagos, a pulse point for the artist, where he produces his works. "Daydream Esoterica" bridges a harmonious dialogue between the city and its dwellers and celebrates the interconnectivity that makes Lagos a dreamland.
This exhibition will mark a new turn in Ehikhamenor's oeuvre with oil painting. In the past, he has explored materials and techniques such as acrylic, pencil and charcoal on paper, canvas and bronze, and pieces made with prayer rosaries associated with the Catholic church as well as his peculiar perforation on paper technique.
Ehikhamenor hails from Udomi-Uwessan, in Edo state. He draws inspiration from the common aesthetics of his background such as imagery and symbolism from traditional beliefs, Catholicism, and colonial constructs. This exhibition is a culmination of his worldly artistic experiences and adventures with Lagos at the core of it all.
"Daydream Esoterica" will be on view until June 30, 2019, at Rele Gallery, 5 Military Street, Onikan, Lagos.